Can you imagine throwing on your favorite Luis Vuitton red bottoms with a pair of fitted joggers? How about wearing a pleated skirt, blouse, and cardigan with a pair of converses? Yes, we know both of these scenarios sound a little extreme, but you can tell where we are going with this already.
Finding a healthy balance between style and comfort can be a very difficult task for many women. There are some women that can easily mix and match casual and trendy items with little to no effort, while others fail miserably. It's one of those developed skills that you acquire through everyday practice, but takes a long time to master.
For every fashion conscious woman who wants to save a little time, money, and effort, this post is for you! Recently, we had the opportunity to catch up with our home girl Alicia. Today, she shows us how to mix business and pleasure at the same time. Check out her full feature below!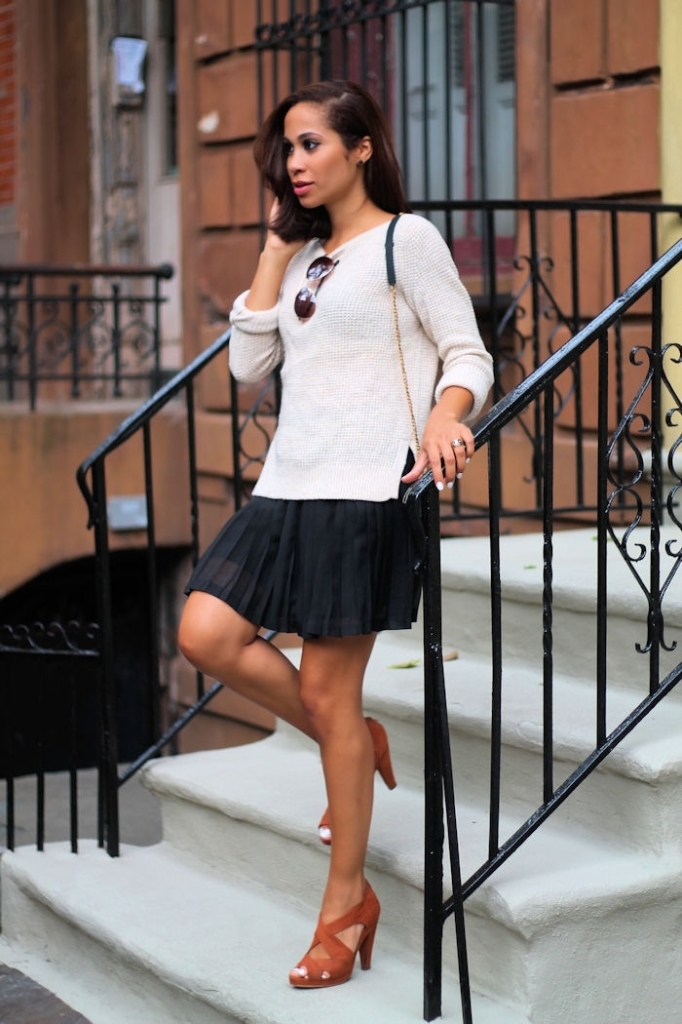 There is nothing like a woman that knows how to look casual, comfortable, and chic at the same time. For our girl Alicia, she wears this type outfit all the time.
If you are having problems pulling together a casual, chic look, think about your daily agenda. Where are you going? Who are you hanging with? What time are you coming home? By answering these simple questions, your outfit can be put together in no time.
Suppose you decided to catch up with friends after work, but you hate looking like a business women walking into dinner. What should you do? Before you walked out the house, maybe you should have dressed down your outfit. For example, if you have wore a blazer, pull a pair of jeans from your closet. If you wore heels, throw on a pair of pixie ankle pants with a cashmere sweater. Remember, all is fair in the world of fashion and personal style!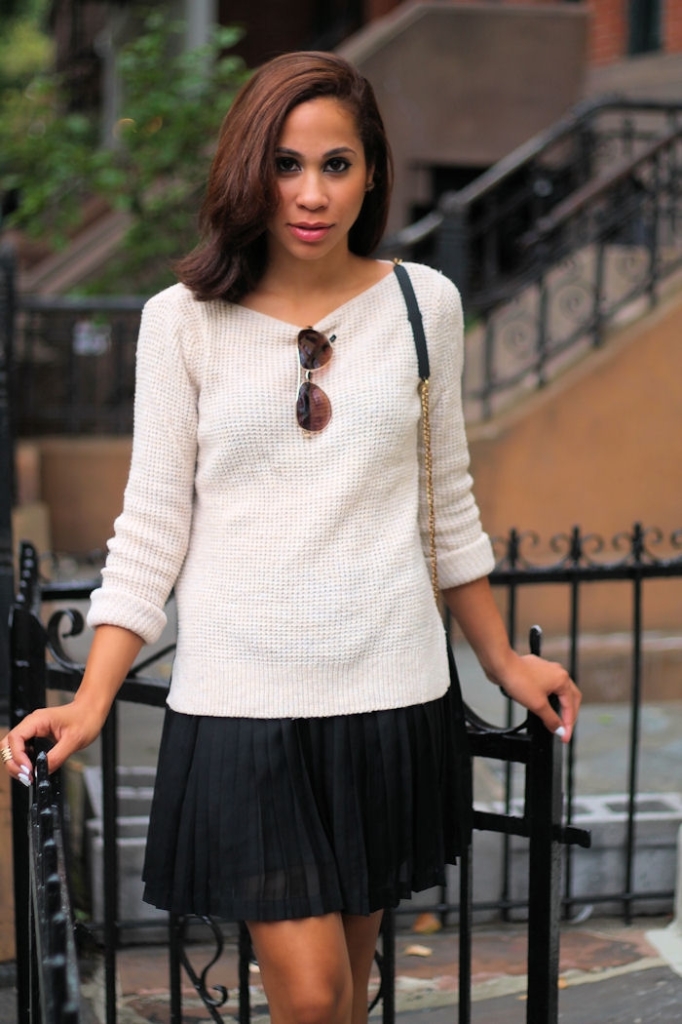 "The skirt and sweater outfit truly defines who I am.  I live for comfort but at the same time like to be stylish.   My outfits are usually transitional from daytime to night."
Most women would wear this sweater with jeans or pants, but Alicia went in a completely different direction. A woman that lives for comfortable clothes that are both stylish and classy, Alicia decided to dress up her GAP sweater with a pleated skirt and pair of heels from H&M.
In most cases, you can never go wrong with a pleated skirt. Long or short, these skirts can be worn with most blouses, sweaters, and shirts.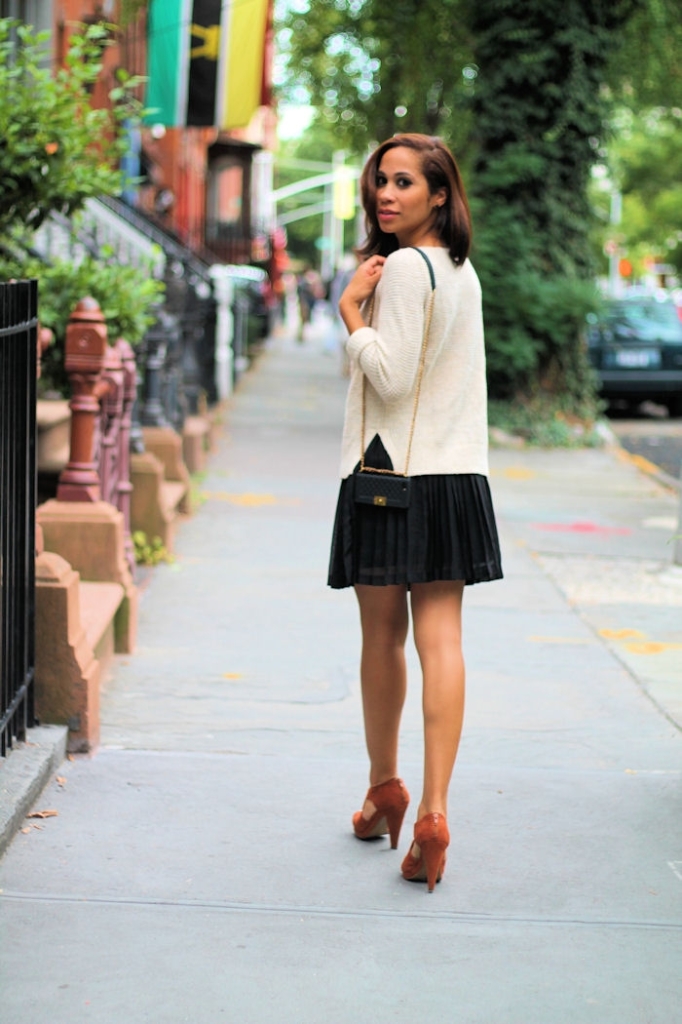 Sweater: GAP | Skirt: H&M | Heels: H&M
 We also love the color choices Alicia selected for today's feature. Beige, black, and brown are a good look, especially during the fall season. She states, "This black skirt is one of my favorites because I can dress it up or down.  It also goes with mostly anything."
It sure does Alicia and great job. Another outfit well done!
Now, we want to thank everyone for reading! If you are interested in Alicia's outfits, check out her Instagram @Aliciakimnyc.
Let's continue the conversation in the comments section below. How do you mix casual and chic together?