"The whole thing of clothes is insane. You can spend a dollar on a jacket in a thrift store. And you can spend a thousand dollars on a jacket in a shop. And if you saw those two jackets walking down the street, you probably wouldn't know which was which." -Helen Mirren
As we strive for greatness in our work, most of us dream about the  finer things life. Just imagine living a life of luxury in a spectacular mansion, with a closet full of designer jackets, shirts, pants, skirts, and shoes at your disposal. Sounds to us like you are living in a fashion heaven, right? Well, if you are the average twenty something year old that is currently putting themselves through college or working a 9 to 5 in corporate America, you may not reach this particular socioeconomic status until much later in life. So, it's important that you start making conscientious decisions about your spending habits.
Within the context of fashion and retail, many of us spend too much money on items that we can barely afford. So, if you are that girl struggling with expensive shopping habits, this post for you. Recently, we had the opportunity to catch up with Julia, a twenty two year old full-time graduate student. Today, Julia put her spending habits to the test and she demonstrates how to find an entire outfit from the thrift store.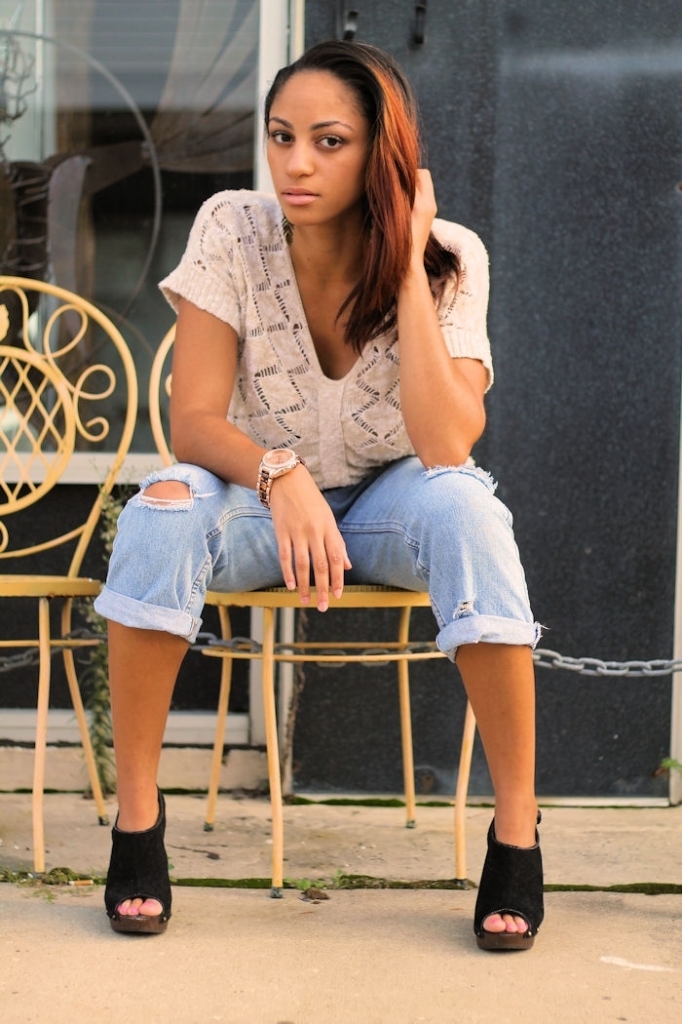 "My most favored articles of clothing in my closet are from thrift stores." -Julia
A store filled with used clothes and accessories, thrift stores offer a large collection of quality items for an affordable price. Depending on where you shop, the clothing ranges in price anywhere from $1 to $50. So, you can almost think of it as a playground for fashion enthusiasts like our friend Julia!
For less than twenty dollars, Julia purchased her knitted sweater, denim boyfriend capris, and open-toed wedged heels from the thrift store. Yes, only tweny dollars! This is why every thrift shore should be your second home.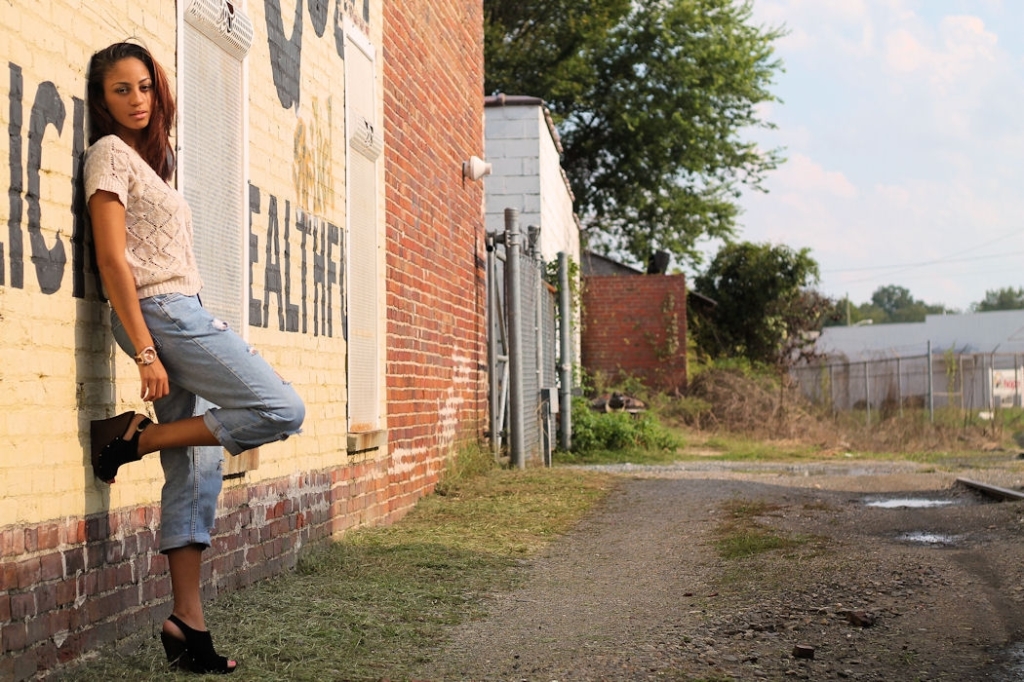 Not only did Julia find a great pair of boyfriend capris, she was crafty enough to distress them herself. Why not save yourself a $100 and create your own for free.
To further clarify, let's use the following scenario as an example. Suppose you have a pair of vintage jeans from the thrift store, but you don't know how to cut them up properly. What should you do next?
Come on folks, it's all about utilizing your resources. There are plenty of self help, youtube videos that will show you how to distress your jeans. So, when you have a minute or two, check out the following "Do It Yourself" videos from JairWoo, Rachelleea, and LaurDIY.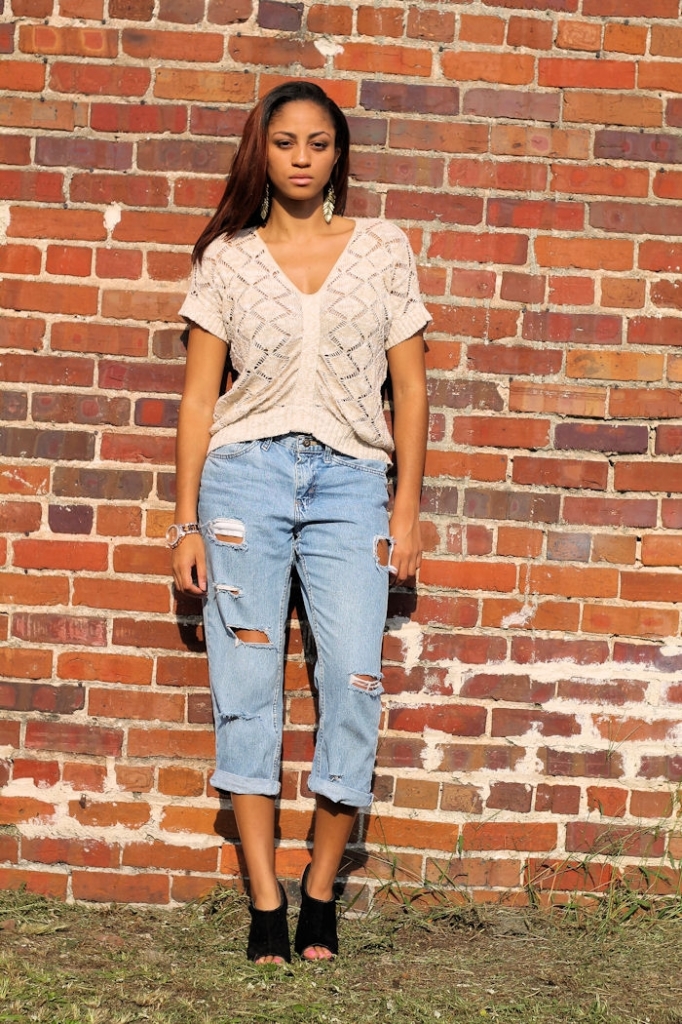 Sweater: Thrift Store | Capris: Thrift Store | Wedges: Thrift Store |
Earrings: Urban Outfitters
Overall, we love Julia's outfit! The low neckline and sheer-look of her sweater match perfectly with the denim capris and black wedges. When you get a minute or two, show Julia some love on Instagram @ijulia_.
Have you ever purchased an entire outfit from the thrift store? If so, tell us your experience below!