There are so many things that can be said about a woman that wears white after labor day, mix matches patterns, and wears double denim of the same wash. While some may look and stare, others may stop point. Whatever the case may be, this woman still manages to capture an audience.
"I hate her but I can't stop staring." Sounds to us like you admire her presence and style!
In a world of constant change, a "Rule Bender" of 2014 is less concerned with following a crowd, and more focused on establishing herself as a trend setter.
With that being said, the defining statement above leads us to this week's individual style post with our new friend Briana! For this feature, Briana defies the rules of fashion with her white, retro 90s windbreaker. Check out her full outfit below!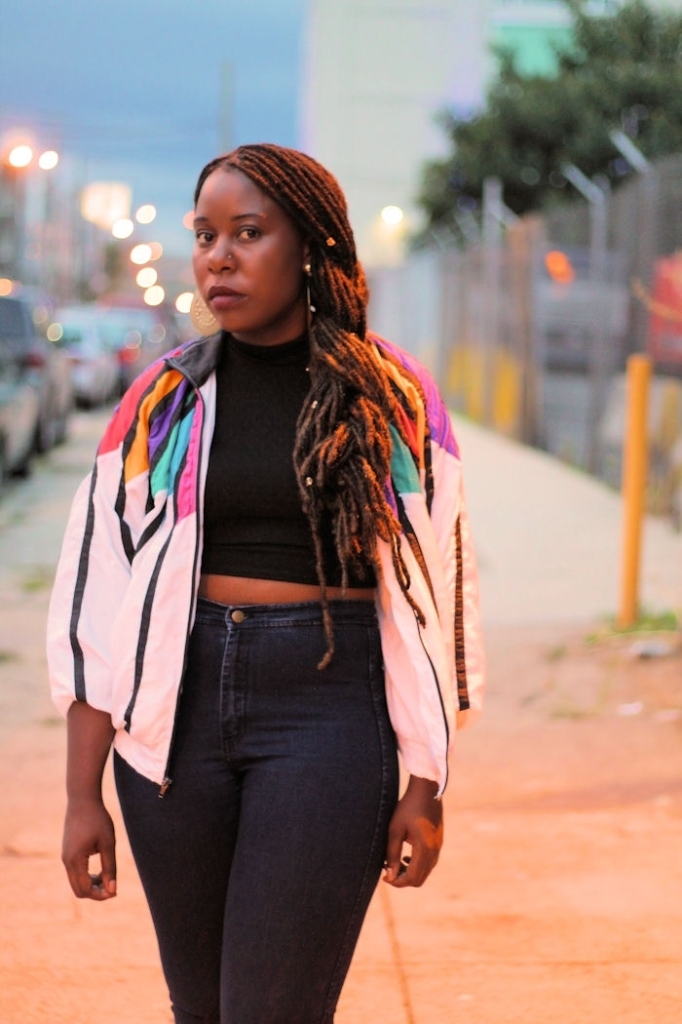 For Briana, it's very clear that she knows how break the rules of fashion in an un-traditional way. She states, "I have an open palate for fashion and enjoy blending different looks. I shop wherever, from anthropology to neighborhood yard sales. I wear white after Labor Day and shorts in the winter. One day I could be wearing a bodycon dress with heels and the next a sweatshirt and hat. Fashion has no limits and should be an expression and extension of your feelings, lifestyle, and personality."
We agree with Brianna 100%. Without a doubt, we should all focus on what we think is fashionable, as opposed to how others define fashion for us.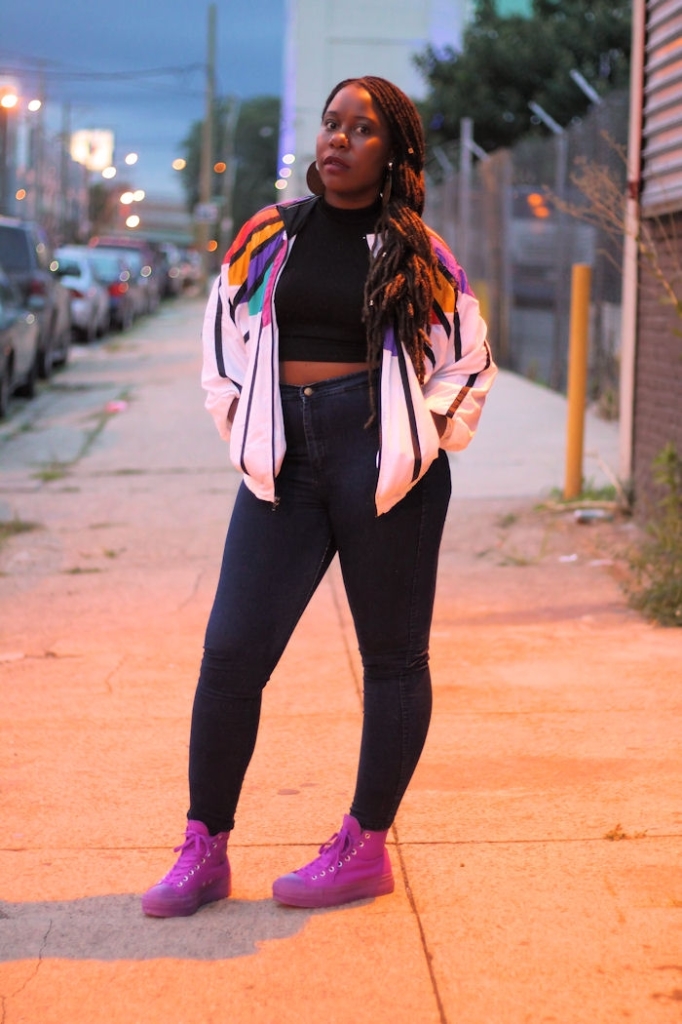 "Fall is the season of layering and having fly outerwear. I often like to wear a basic top and bottom with a statement jacket and I love this 90s  windbreaker. Your entire outfit doesn't always have to be elaborate; let one item be the star." -Briana
We define Brianna's look as very retro 90s with a modern twist! Couldn't you imagine recording artists like MC Lyte, Salt N Pepa, and Queen Latifah wearing this outfit back in the day?
Although this 90s inspired outfit is very reminiscent of the past, we doubt our old school rappers would be caught dead wearing a pair of skinny, high waisted jeans with their windbreaker. Remember, this was the decade where everything was worn baggy in comparison to the form fitted attire we wear in 2014.
Not only did Briana break out her favorite pair of high waisted skinny jeans, she also threw on her favorite, fitted crop top from Urban Outfitters. Purchased for a reasonable price, Brianna's solid color crop top looks great under her white windbreaker.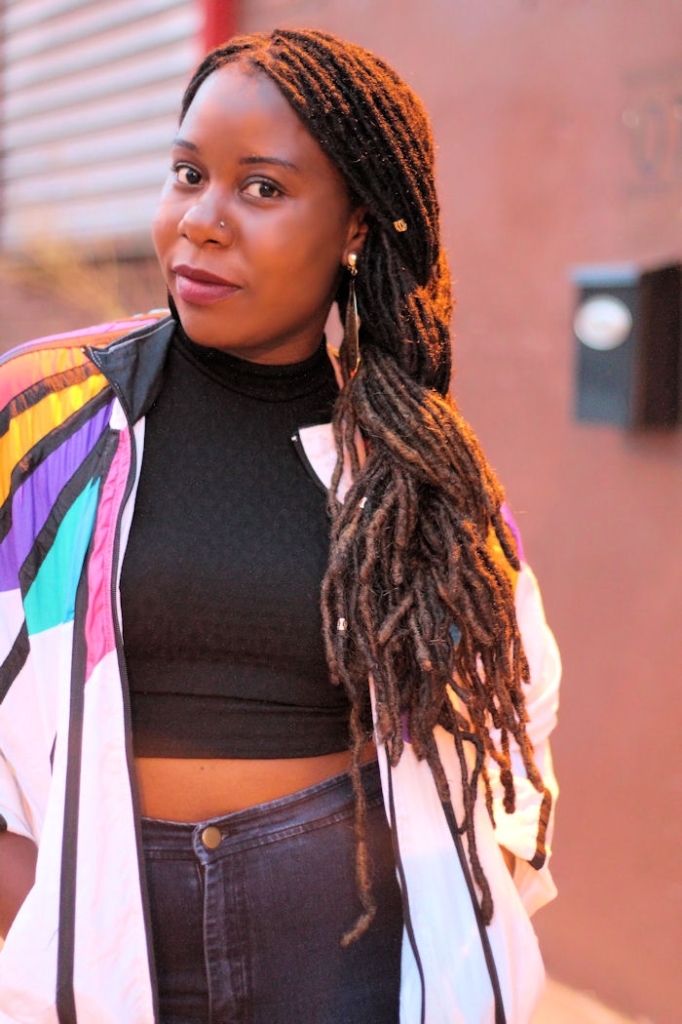 Crop Top: Urban Outfitters |  Easy Jeans: American Apparel |
Jacket: Thrifted | Sneakers: Converse
Overall, we love Briana's look. She definitely pulls off her white accents after Labor Day! Feel free to show Brianna some love on Instagram @Brenikki.
How would you define your personal style? Feel free to discuss in the comments section below!