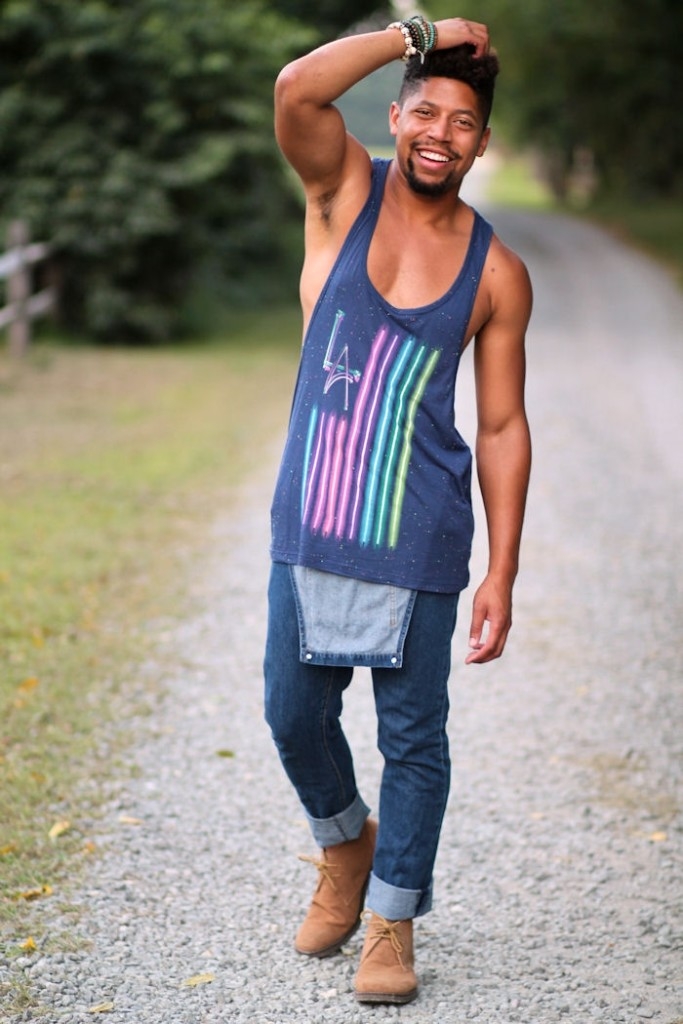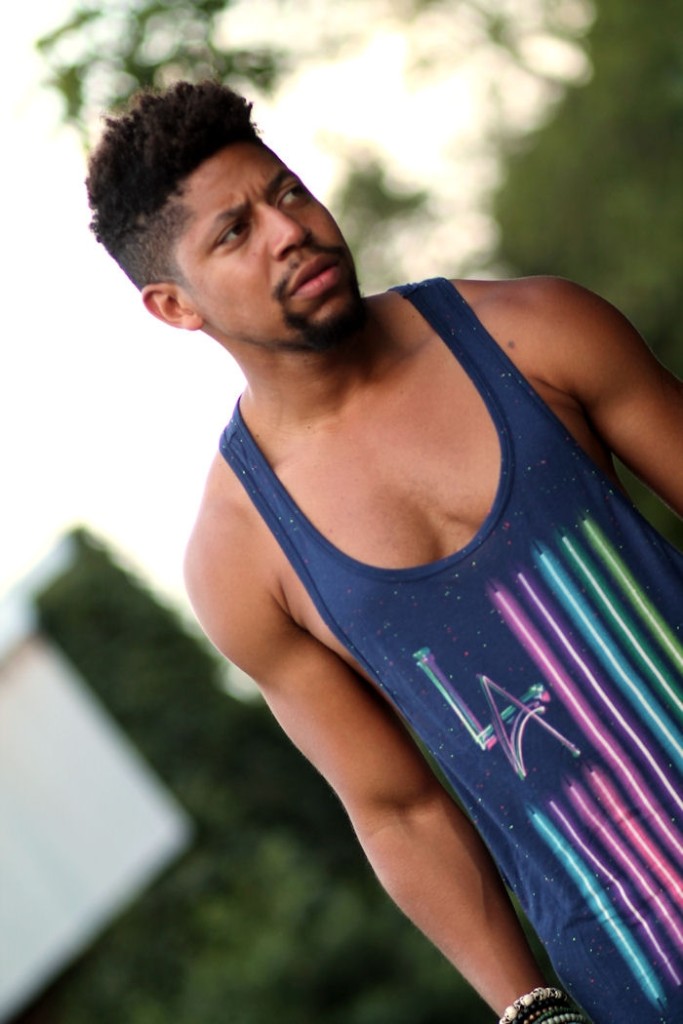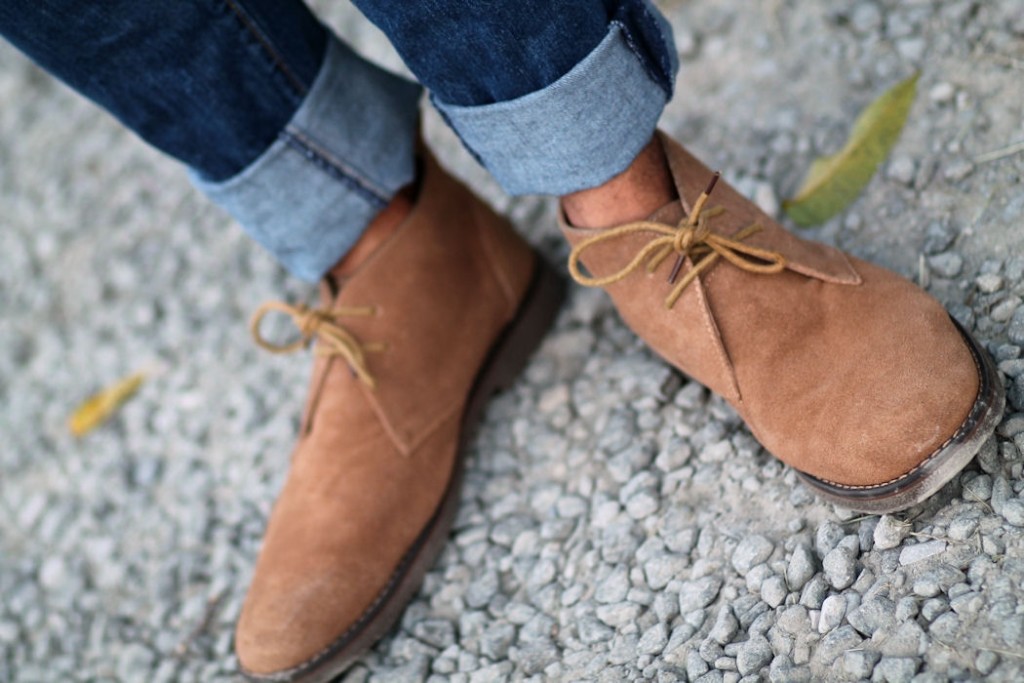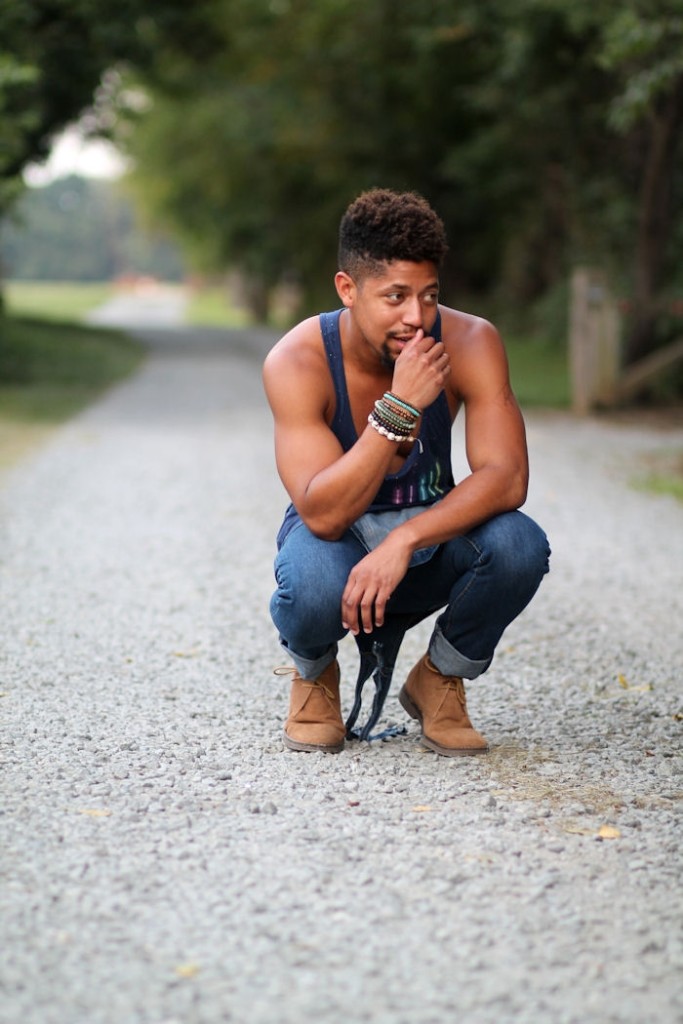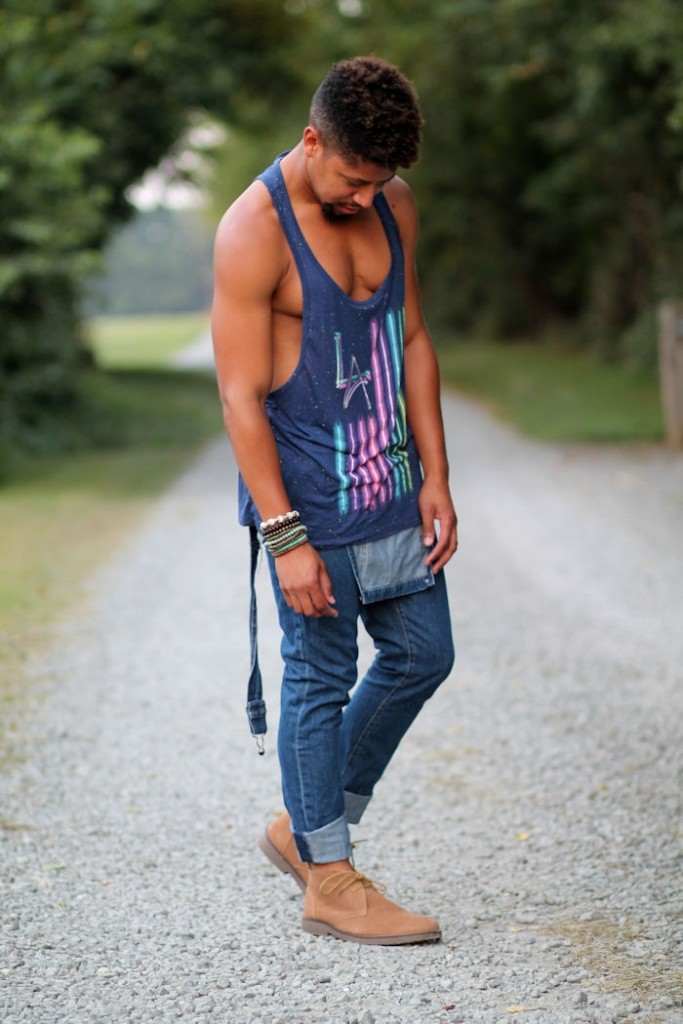 Boots: G.H. Bass | Overalls: Target
Tank: ASOS
There's nothing like wearing a pair of boots during the summer, especially if you have a nice pair of shorts or pants to wear them with. Unlike myself, most people are a little apprehensive about wearing boots during the summer. However, I actually find them more comfortable than sandals or loafers.
Why? Well, you don't have to worry about getting any dirt or scratches on your toes. Boots protect your feet from most foreign objects on the ground. Plus, they are great to wear during a rainy day.
With all that being said, this leads us to this week's #MensStyleMondays post. Today, I decided to wear a pair of desert boots with an old racer back tank and denim overalls.
How would you define this look Bryce? Honestly, I would say this look is a combination of urban and country style. While the boots are giving us a different take on suburban street style, the overalls add that "Homely" touch to my overall look. I guess you can call me the "Boy Next Store," with a twist.
Continuing with this theme, I decided to show a little skin with my racer back tank. This shirt was purchased from ASOS for $5 over a year ago, and never miss an opportunity to wear it.
So, what do you think about this look? Feel free to share with us in the comments section below.
Thanks for reading!