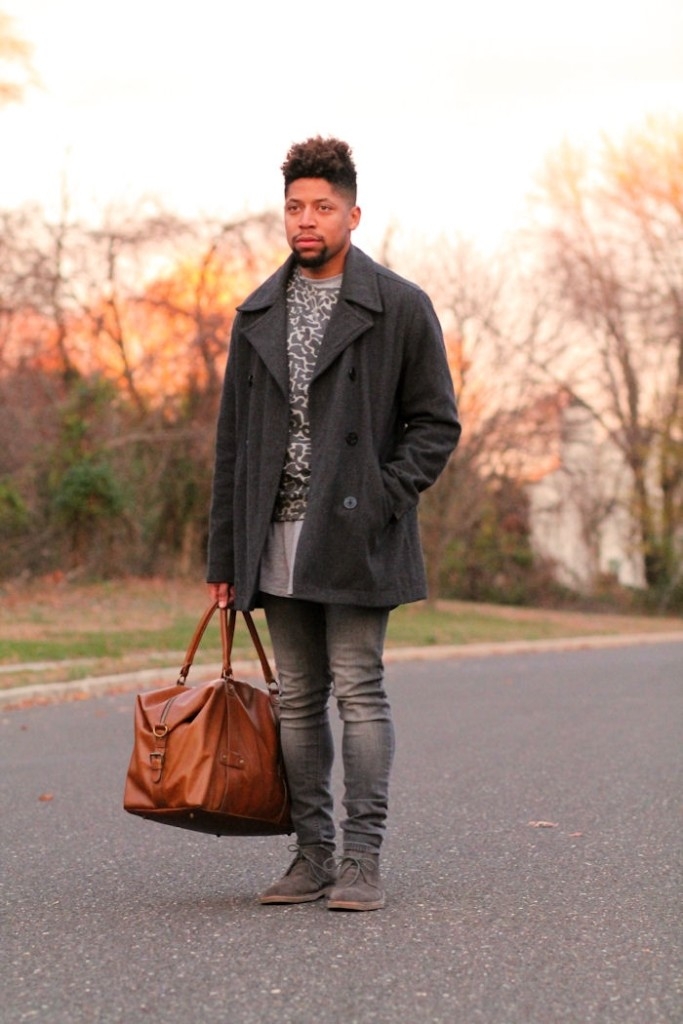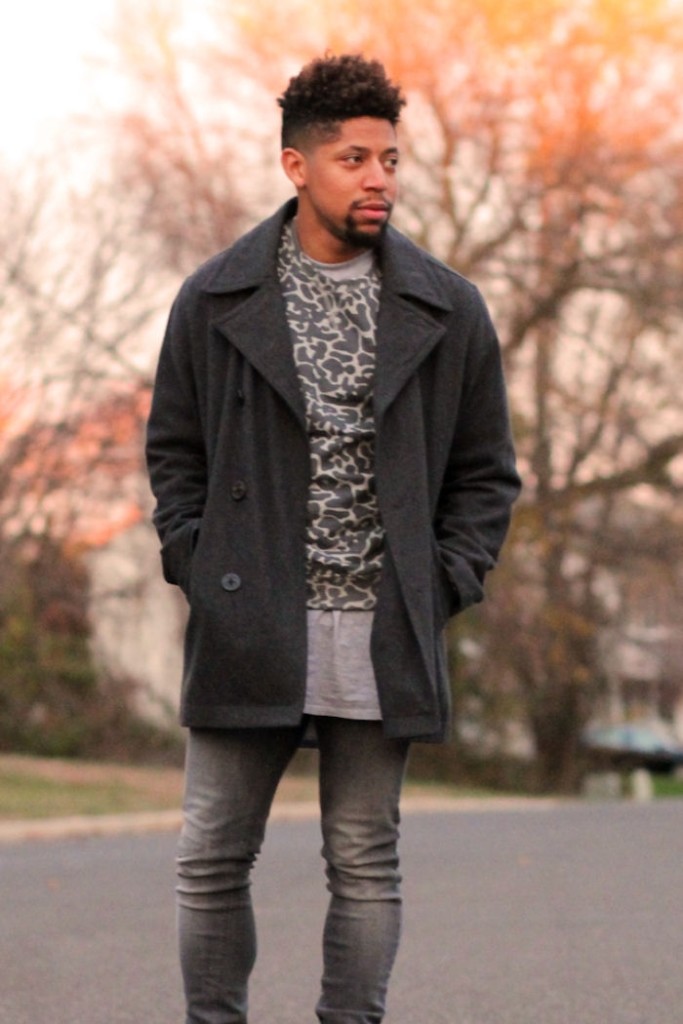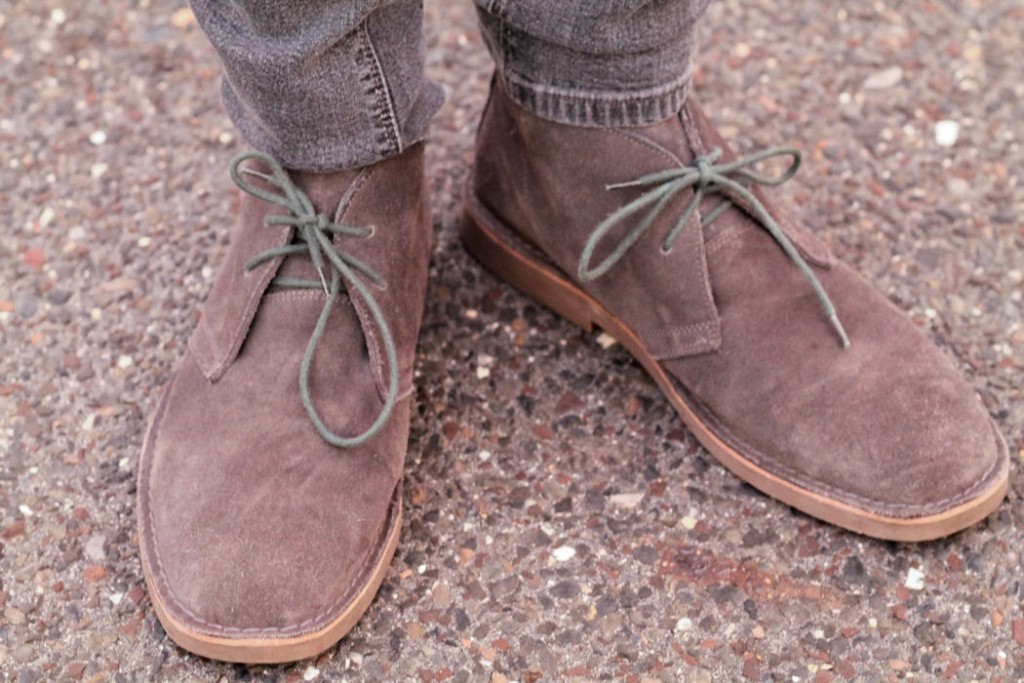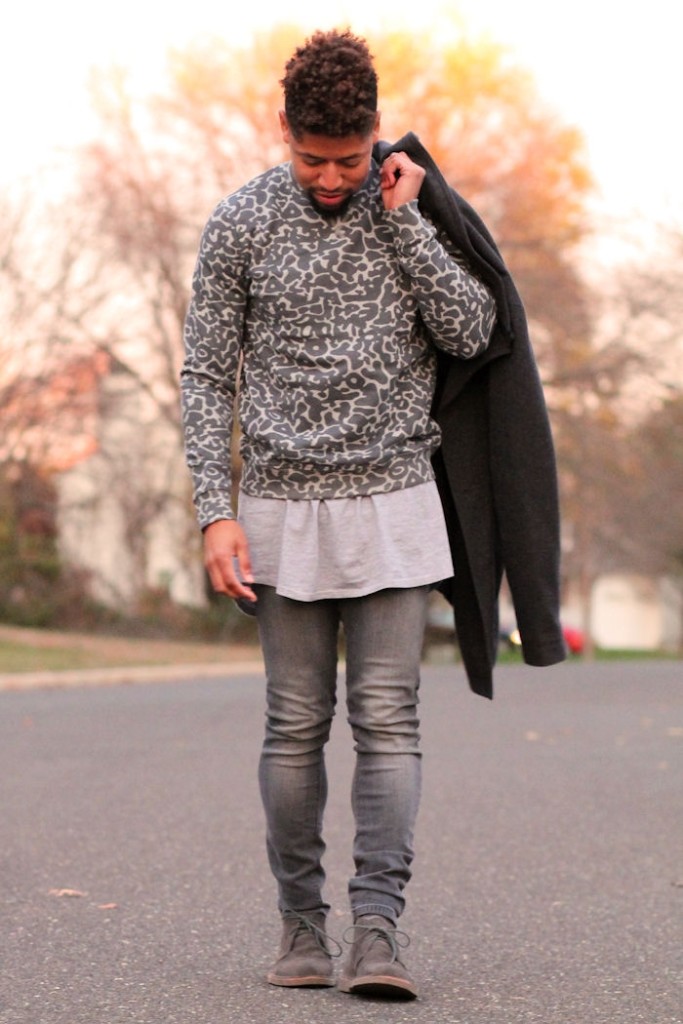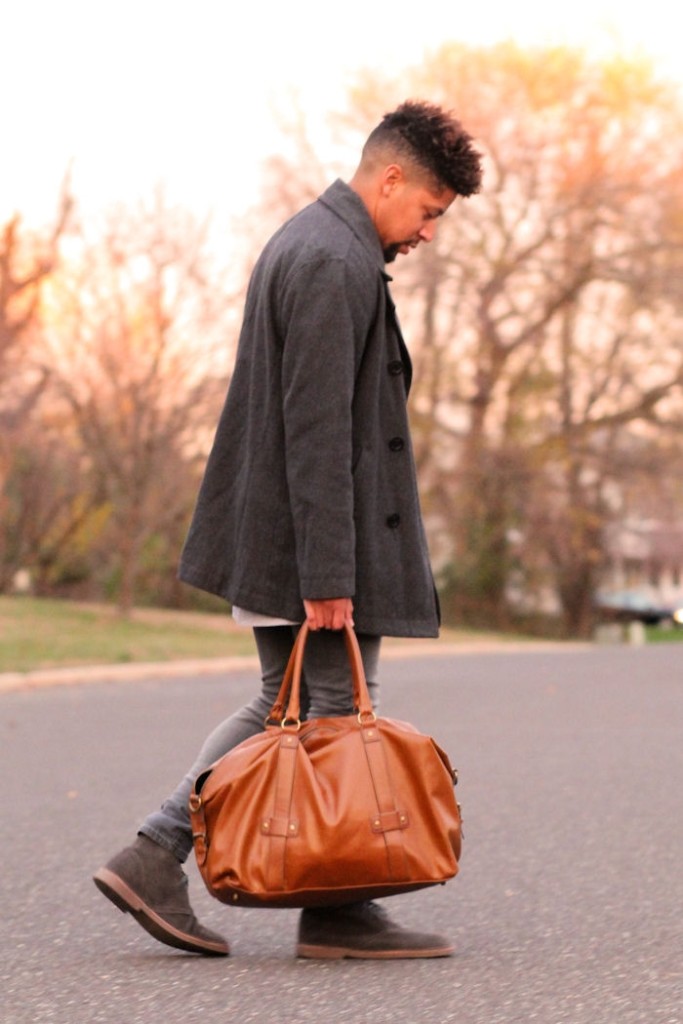 Coat: Old Navy | Sweatshirt: H&M |
Tee: H&M | Jeans: ASOS |
Boots: DSW
Typically, the color grey is associated with words like sorrow, detachment, and lack of character. Sounds pretty depressing, right?
Recently, within the world of fashion, there has become a sudden interest in grey.
Why? No one knows exactly. Perhaps the movie, 50 Shades of Grey has sparked a greater appreciation for the color.
Whatever the case may be, I decided to keep it casual in this all grey outfit. Overall, the look itself is very simple.
For example, the solid color military surplus coat, long line tee, skinny jeans, and desert boots take simplicity to the next level. The leopard print sweatshirt adds a little character to my overall appearance.
So, how do you feel about this look? Feel free to share with us in the comments section below.
Thanks for reading!