For this week's FEATURE FRIDAY post, we have the pleasure of introducing Marion J. Hudson Jr. Unlike our previous FEATURE FRIDAY posts in the past, Marion does not have a fashion blog. Nerveless, he is known within the Instagram community for being a part of the beard community and for his nautical fashion sense. Check out his threads below!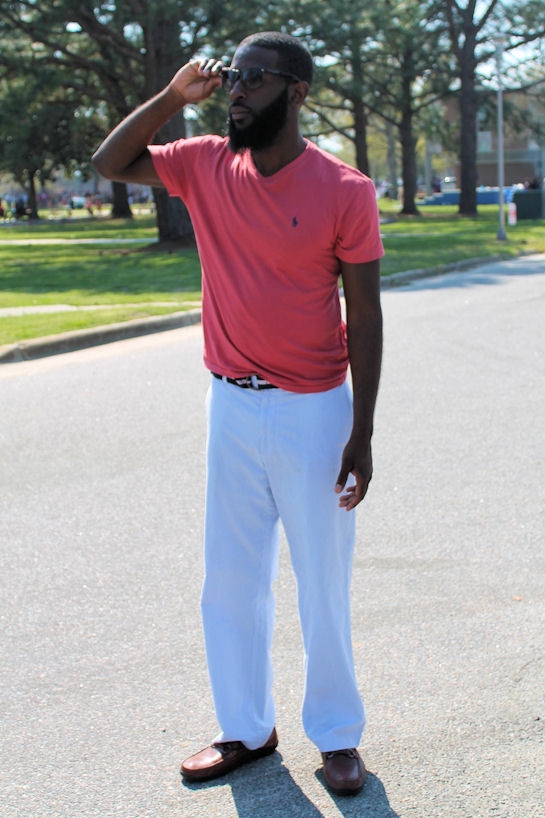 Salmon Polo V-Neck Tee: Polo Outlet | Seer Sucker Pants: Belk | Loafer: Ralph Lauren | Shades: Air Trafix
We at the UnregisteredStyle approve Marion's outfit! You can never go wrong with a pair of seer sucker pants in the summer. Especially, with a salmon colored t-shirt and leather loafers.
Show Marion some love and follow him on Instagram @kurious_instinkt.