We are back again this week with a new FEATURE FRIDAY post on UnregisteredStyle.com. This time, we have the pleasure of introducing our homegirl, Lauren!
Now, we have know Lauren for at least five years and we have always been impressed with her personal style. Known for boyfriend jeans, form fitted dresses, and pumps, Lauren's style is very versatile and continues to change over time. She has transitioned from a Southern Belle, to a sexy vixen in the course of a few years.
Without further ado, check out Lauren's full feature below!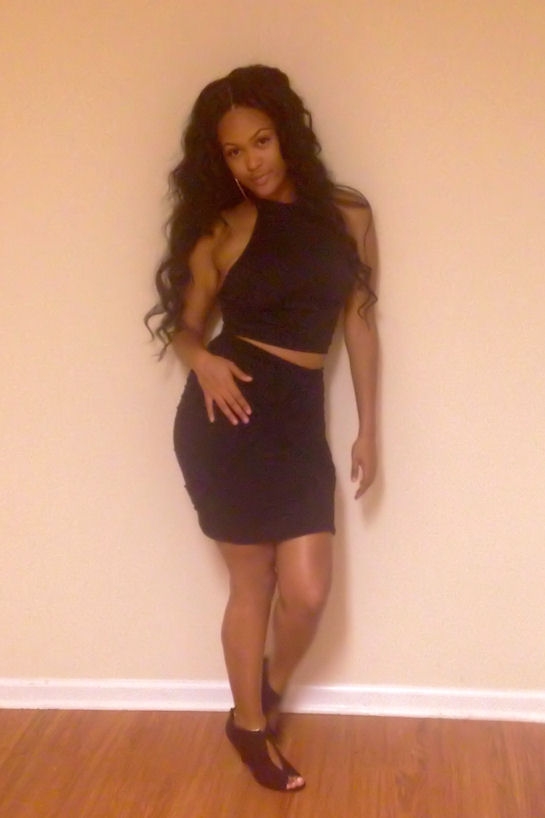 Halter Top: Express | Wrap Skirt: Boutique | Heels: Vince Camuto
Honestly, you can never go wrong with all black, especially for a girl with big evening plans. If you are like Lauren, you have at least five moves to make that night. So, an all black outfit is the best option.
Suppose you running out of time and have nothing to wear, an all black outfit is the best alternative for any "After 5" event. Think about it, black is one of those colors that everyone can get away with wearing. It's slimming, appealing, and looks good on almost any person.
Based on the information provided above, Lauren should have no problem turning a few heads when she walks up on the scene. Her black halter top, wrap skirt, and heels are the perfect option for a weekend of fun.
So, we would like to congratulate Lauren for contributing to this week's FEATURE FRIDAY post. You can follow her on Instagram at @GVBRXELLV!