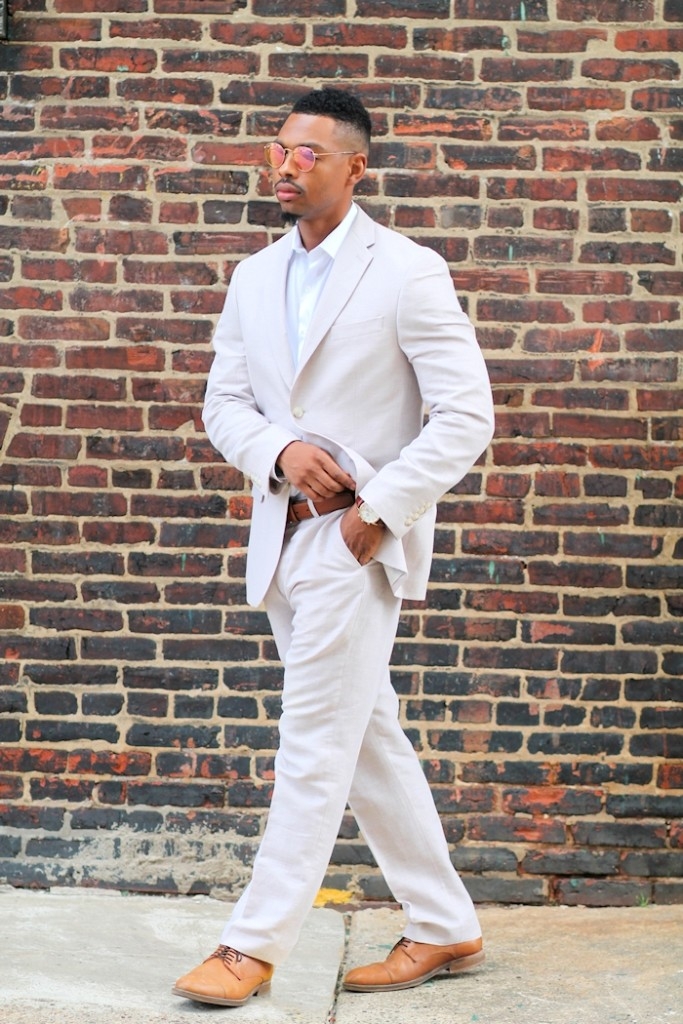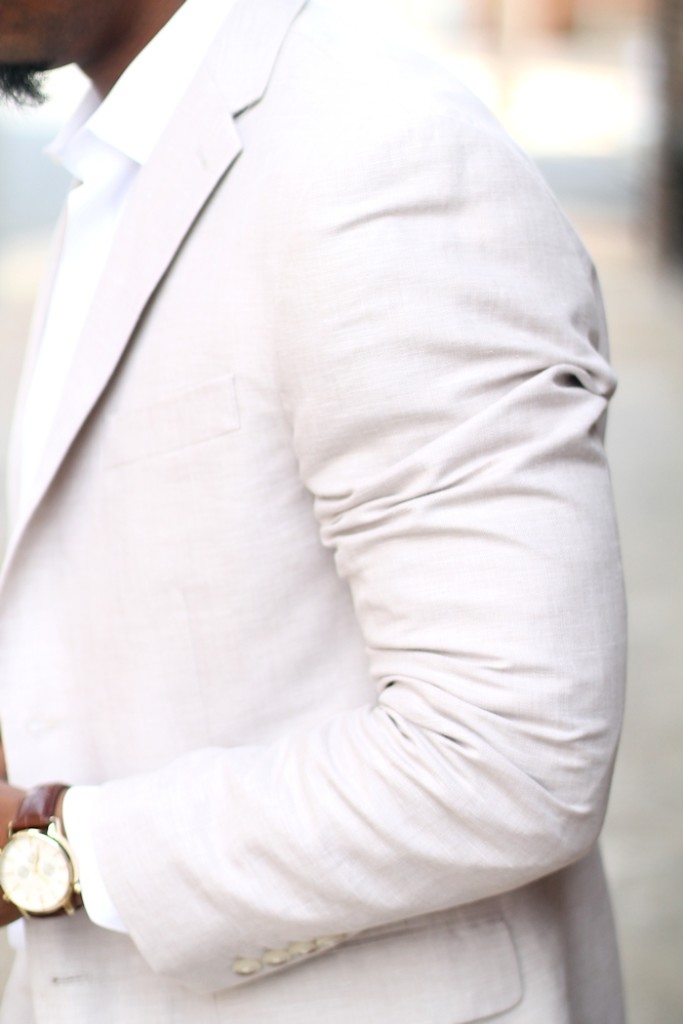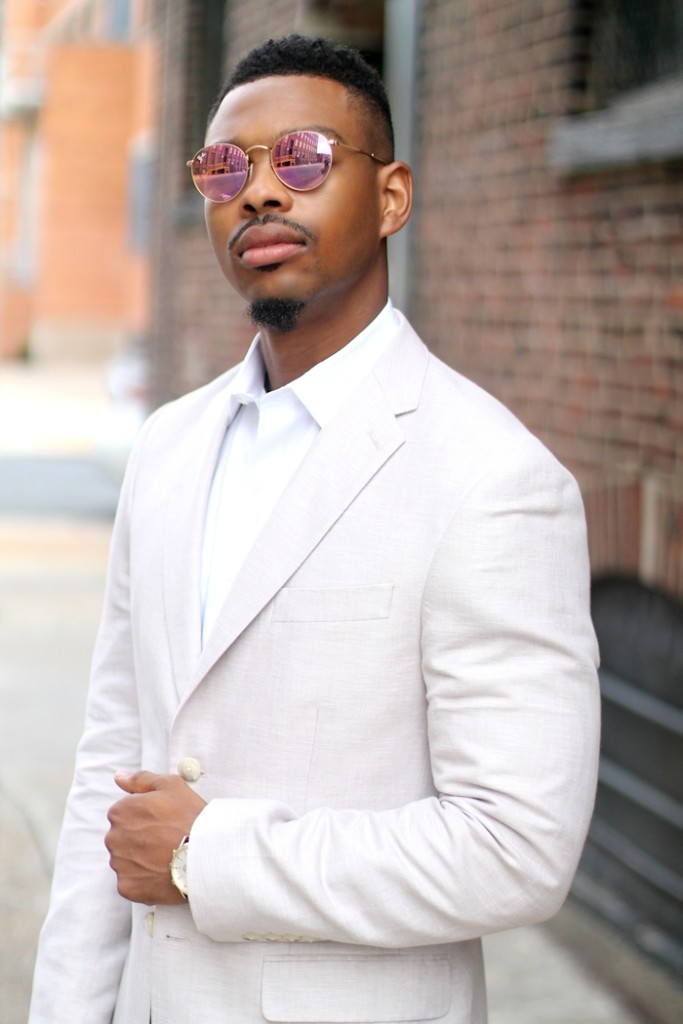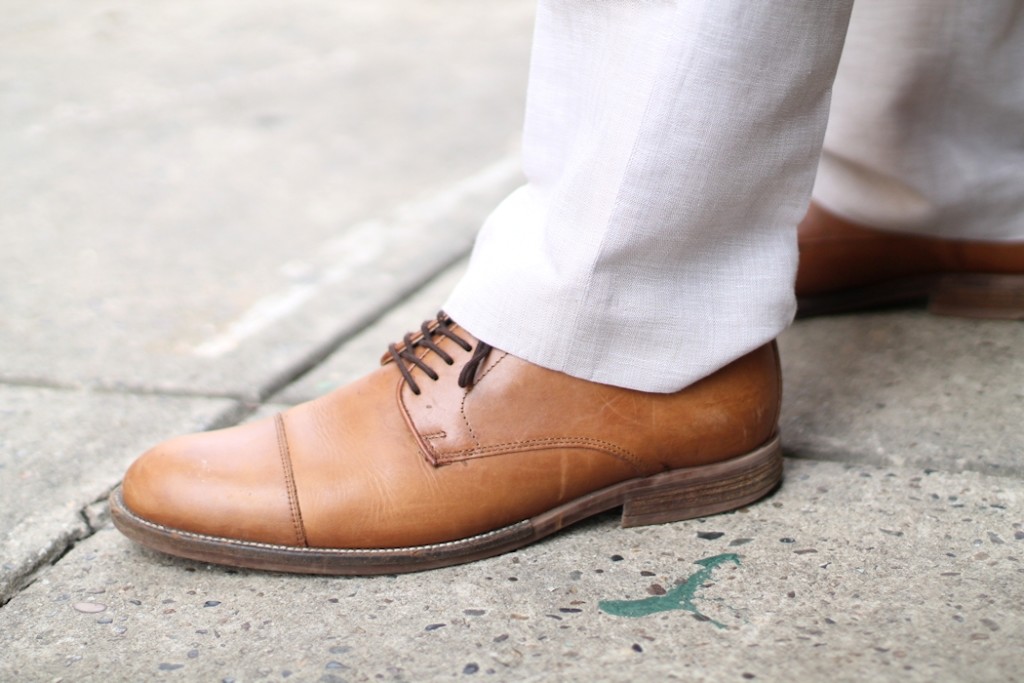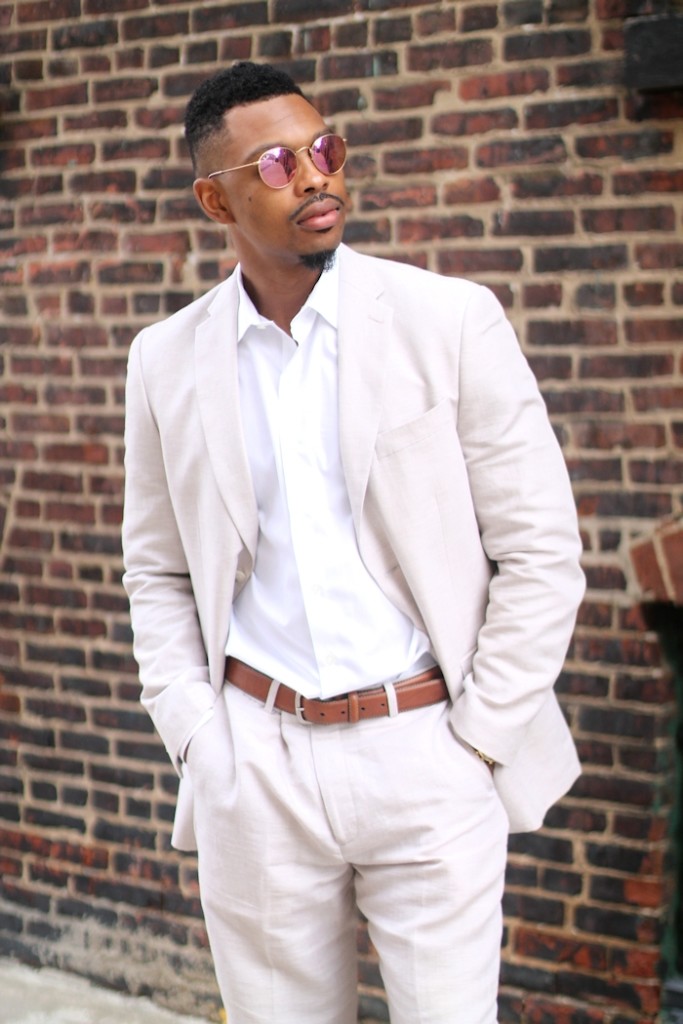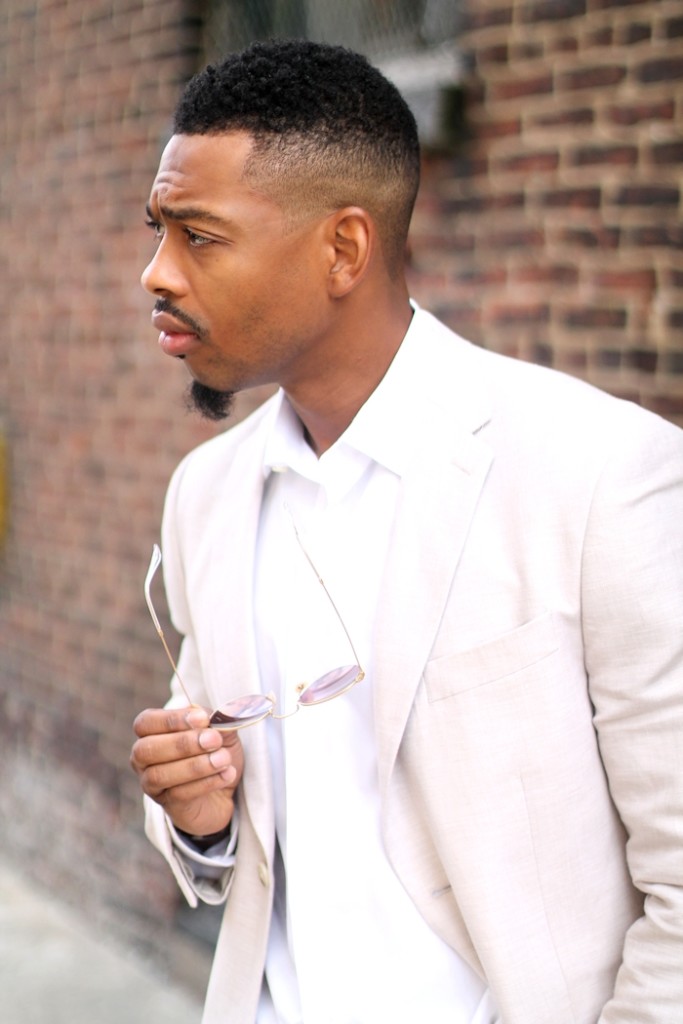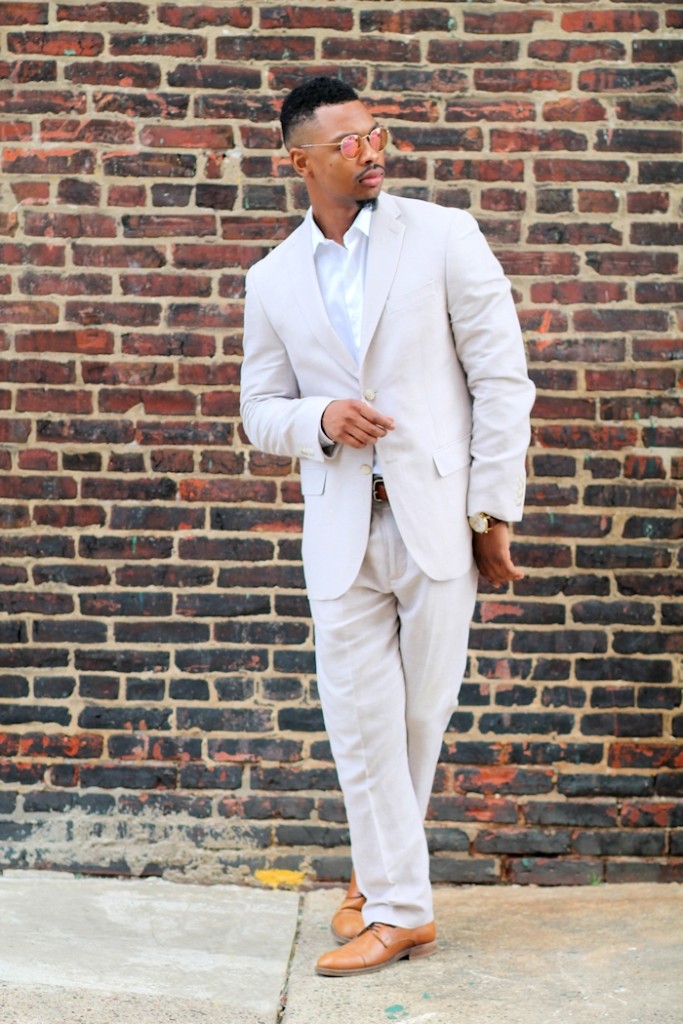 What He Wore
Suit: Kenneth Cole
Shoes: Kenneth Cole
Suiting up for the summer is a lot easier than it sounds. Really? Seriously, you should never pass up an opportunity to wear your finest two piece suit, even on the hottest day. For instance, linen is one of the most comfortable fabrics to suit up in on a humid afternoon. Why? Although this particular fabric may get a tad wrinkled, it can be easily styled with most of your summer favorites.
Above, Jason shows us how to dress down his suit with a solid color button-up, leather belt, and matching shoes. This light colored suit is a season staple. Worn to church or a late summer wedding, Jason is fully decked out.
So, how do you feel about this particular look. Feel free to share in the comments section below.
Thanks for reading!