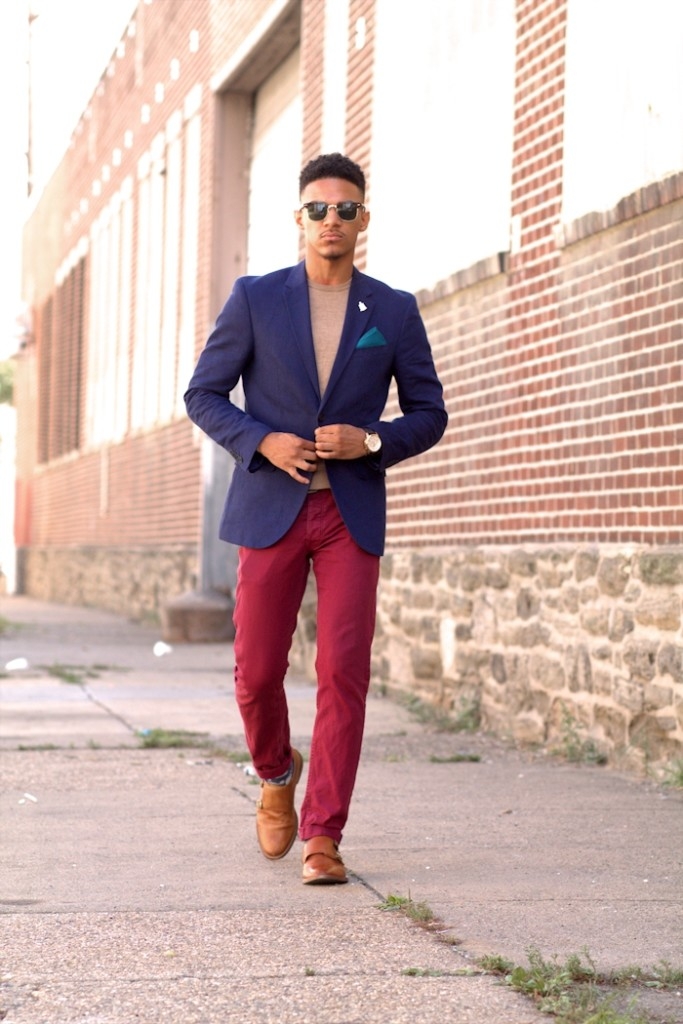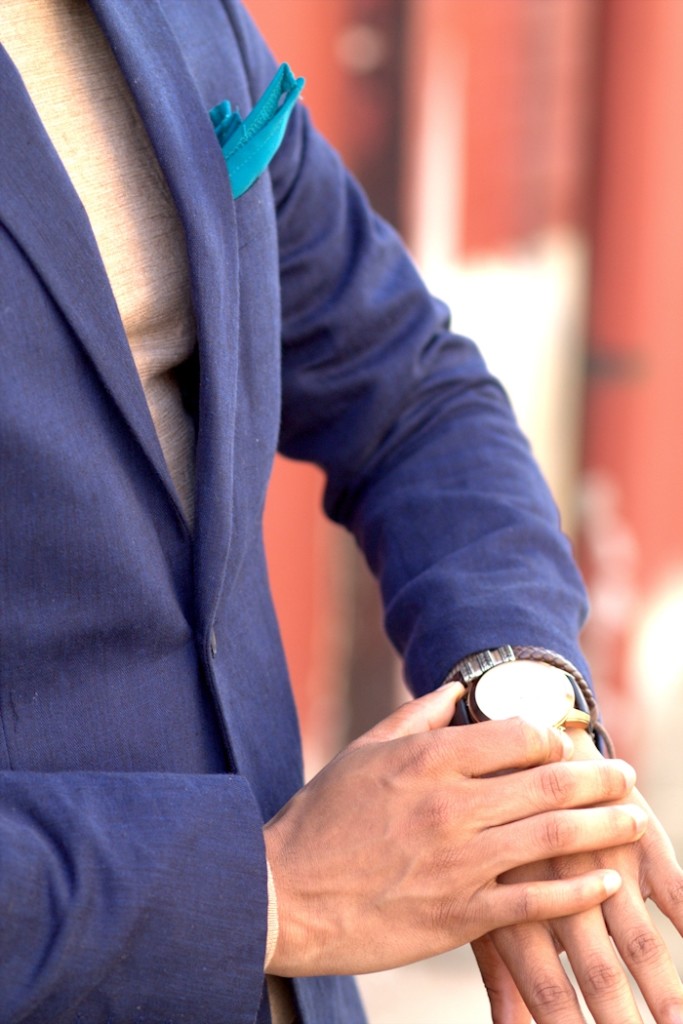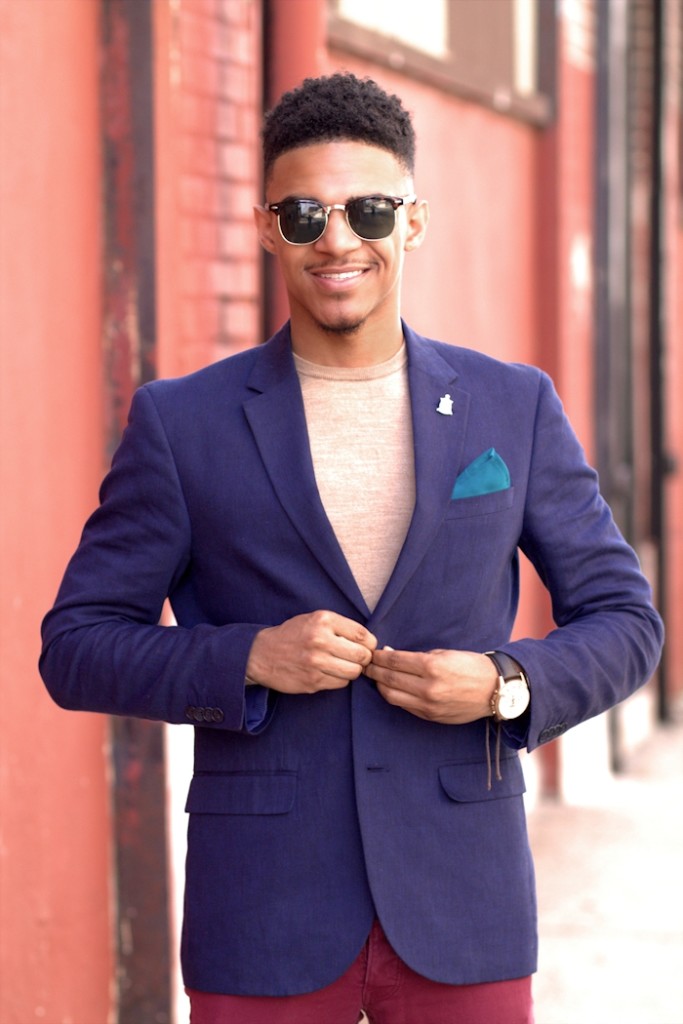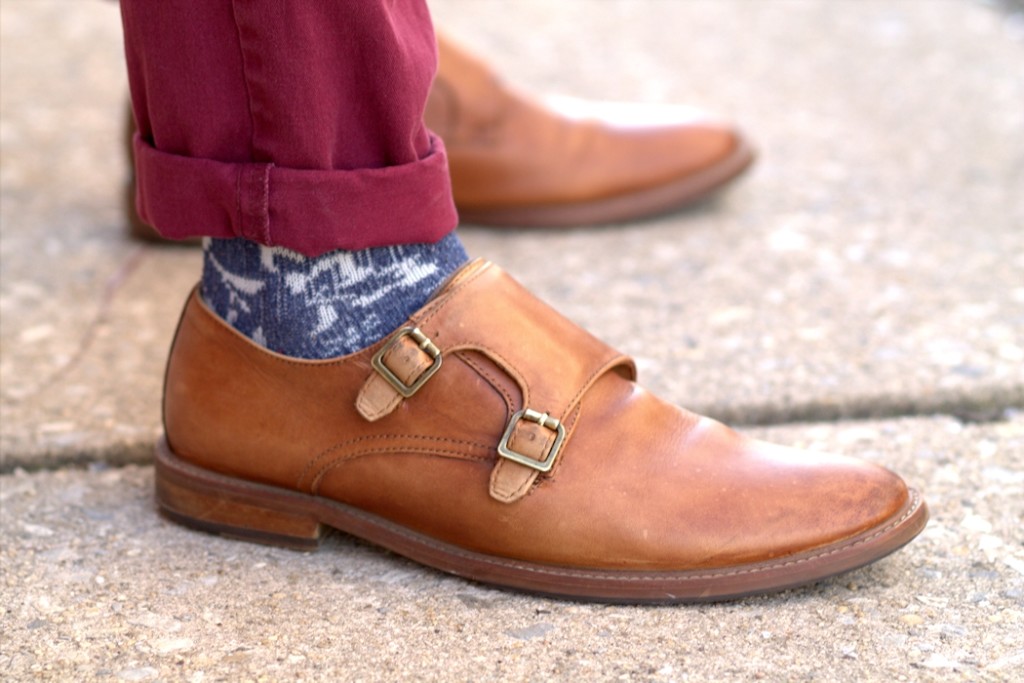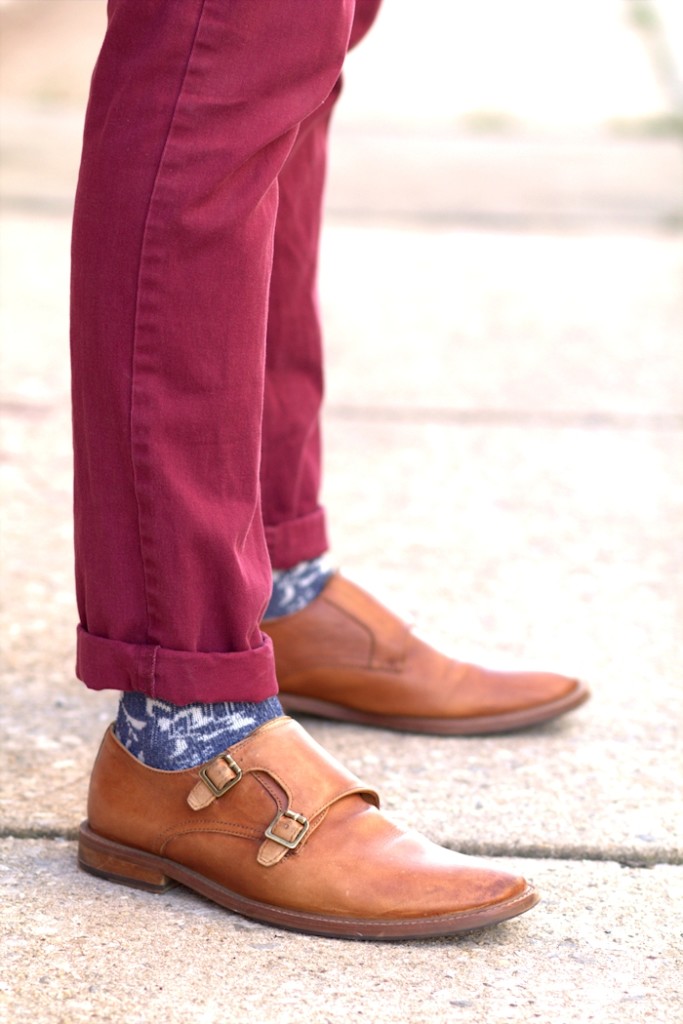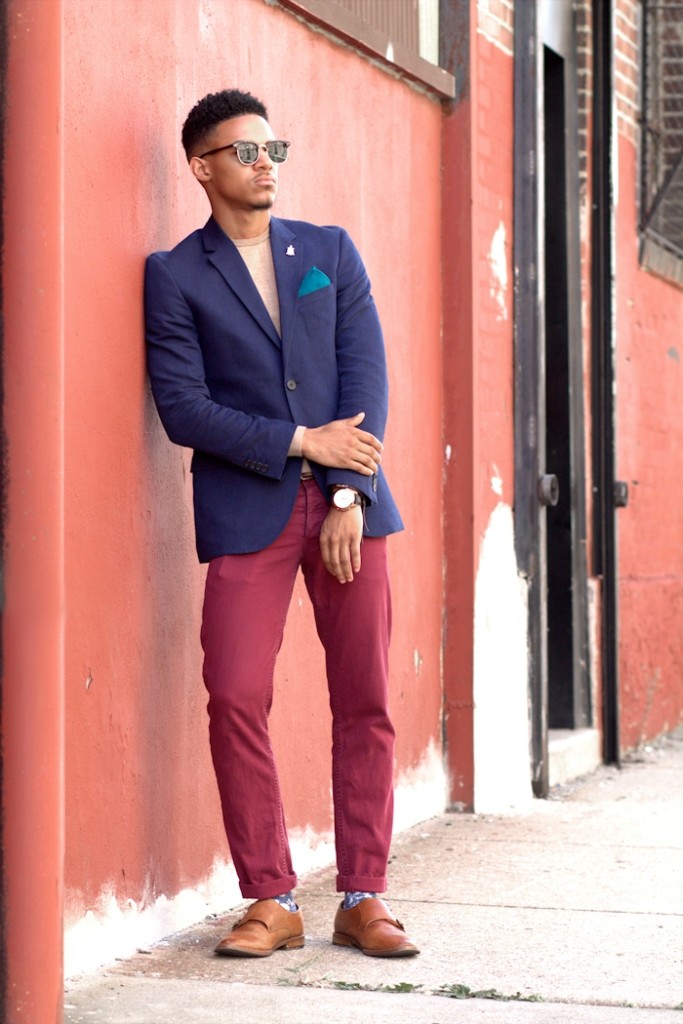 What He Wore
Blazer: H&M
Sweater: H&M
Pants: H&M
Shoes: ALDO
Watch: Fossil
Our individual style feature of day comes from one our friend Kaseir, as previously featured here. Today, it's all about the colors! Here Kaseir takes his favorite hues from the fall palette and mixes them with a contemporary look.
The navy blazer can be traditionally worn with warm and cool colors.  Kaseir took it a step further by styling his blazer with a lightly colored crewneck sweater and burgundy chinos. Notice that every color chosen contrasts the other. Remember, don't be afraid to mix it up with your choices.
Another great way to add some color is through minor accessories. Think about all your favorite accessories like pocket squares, socks, and watches. Subtle details make your outfit come full circle
So, how do you feel about this particular look? Feel free and share with us in the comments section below.