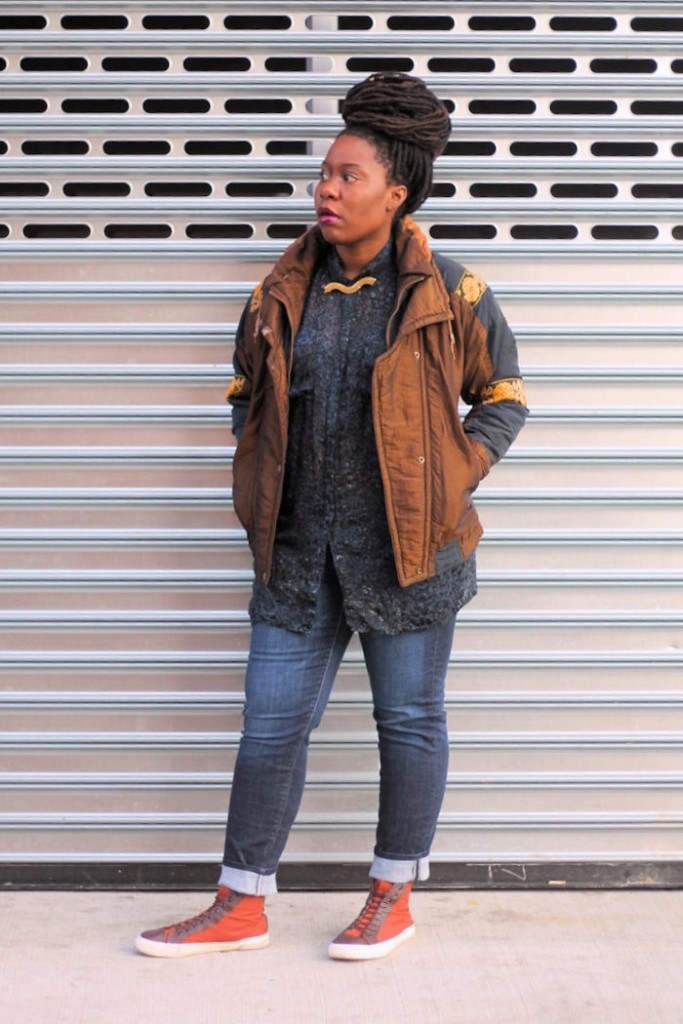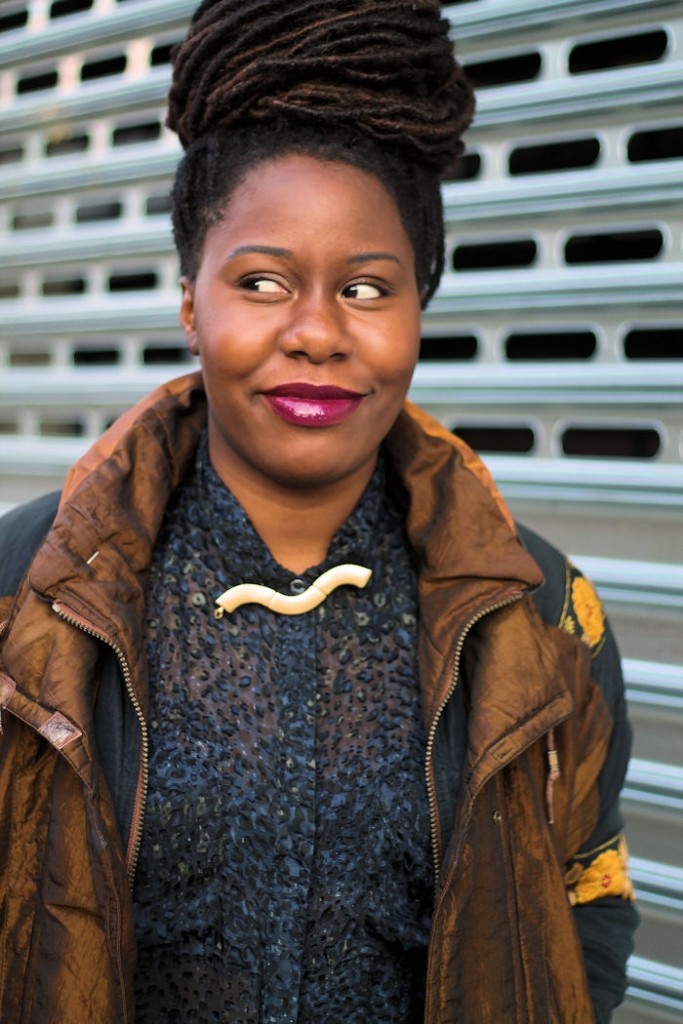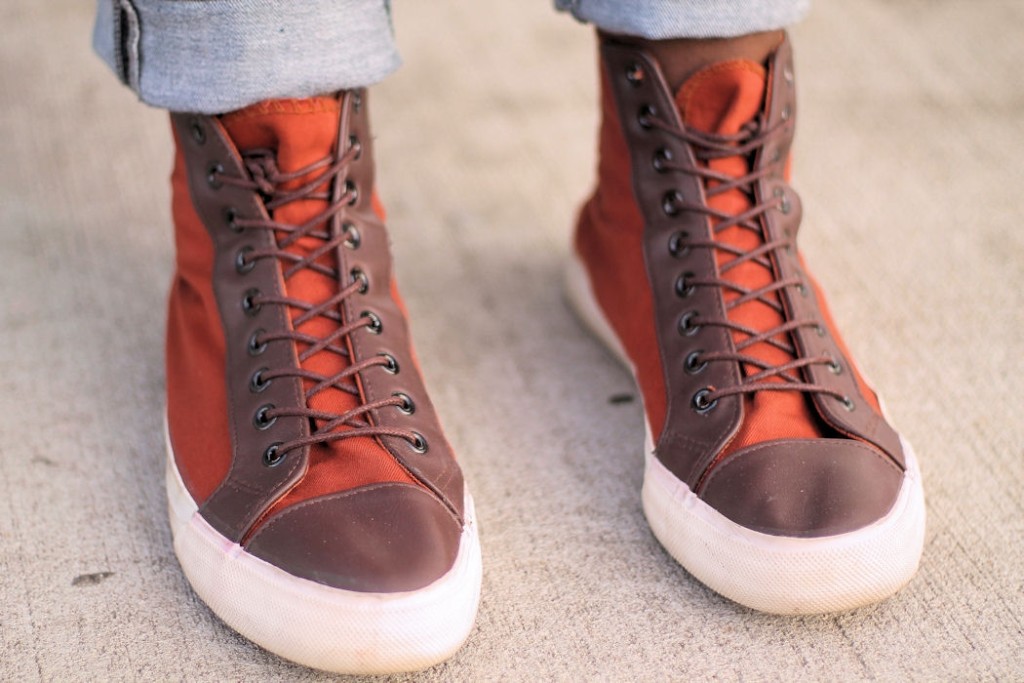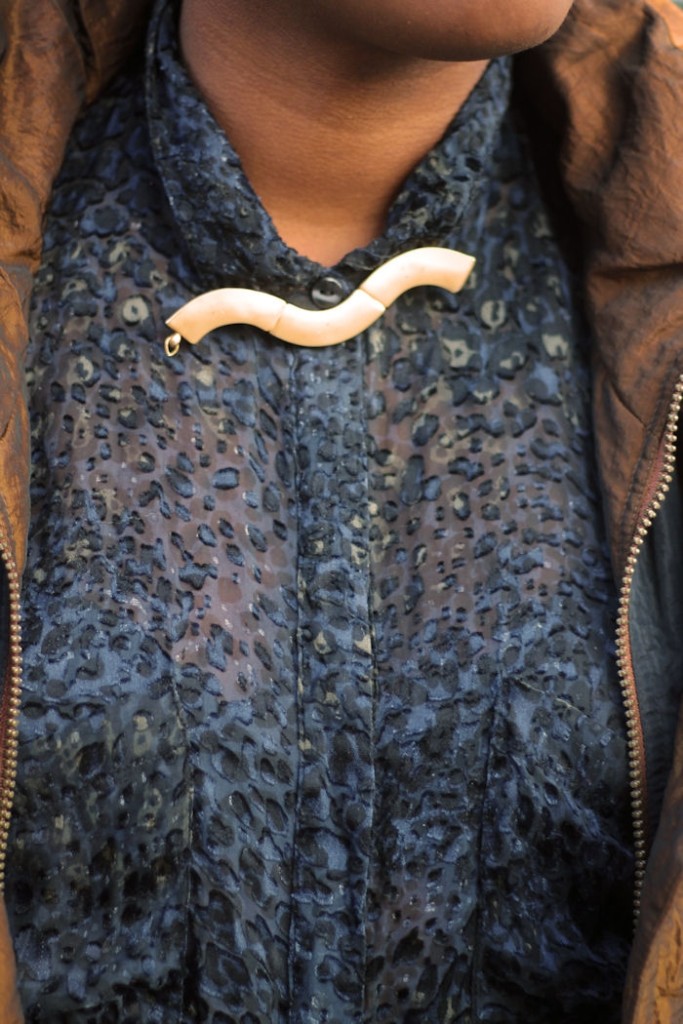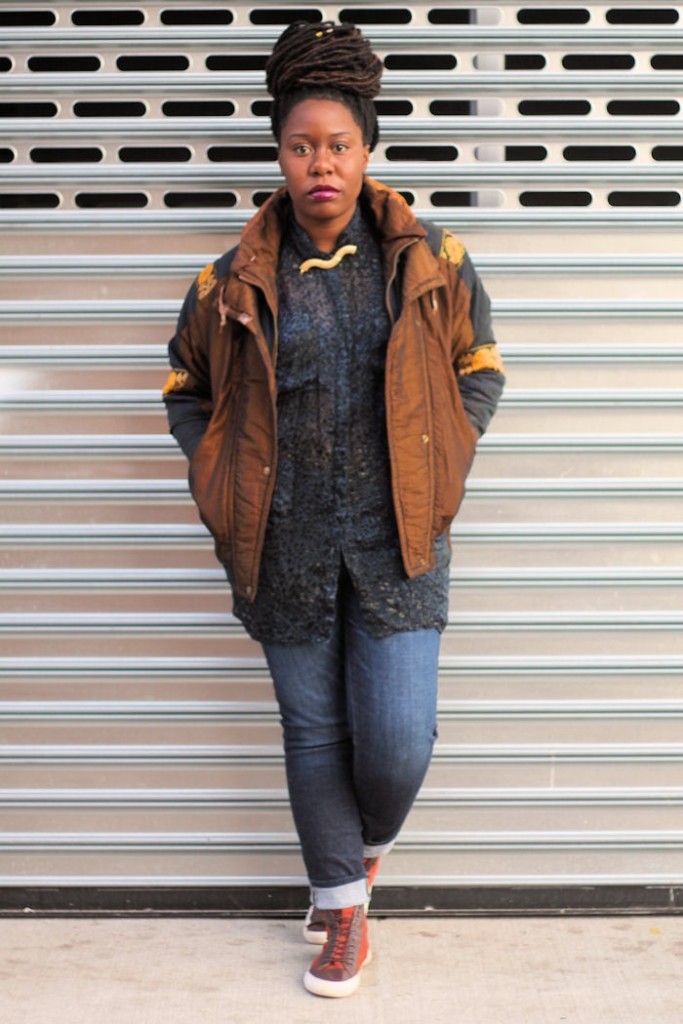 Jacket: Thrifted | Shirt: Urban Outfitters |
Jeans: UNIQLO | Sneakers: Urban Outfitters |
Broach: Thrifted
Within the context of fashion and personal style, the terms "urban" and "retro" have been used interchangeably within the last the decade. Sure, these words have two separate meanings, but that doesn't mean we can't define it in our own terms. Thanks to the writers over at Vogue Magazine, the term "Urban Retro" has been simplified as a splash of Swinging Sixties and a slug of Nineties street wear. Think authentic vintage clothing, with a street style twist.
So, without another minute's delay, allow us to reintroduce everyone to our girl Briana. Known for slaying the fashion game on a regular basis, Briana loves embracing her urban retro style. Today, Briana is showing off one of her exclusive street style looks.
Perfect for a simple day in the city, this look can be worn to and from everywhere! According to Briana, "I would wear this look on a laid back day, running errands, or hanging with friends."
We have to agree with Briana, comfort is the key here people, especially with a great pair of jeans and sneakers. Rather than looking completely casual, Briana took it a step further by dressing up her denim jeans with a shear, ruffled top from Urban Outfitters.
Shear in the winter? Okay, that actually sounds like a chest old, but you can get away with it. How? Remember, winter is all about layers. So, Briana threw on her thrifted, 90s inspired coat for a little warmth.
Of course, we can't forget to accessorize! For Briana, she decided to accessorize her top with another thrifted item, the golden broach.
So, do you like Briana's urban retro look? Leave us some comments below!
Thanks for reading.