Hey everyone! We are back again for another individual style feature for the week. This time, it's all about the fur. Recently, we caught up with Alvi to see how she puts together a fun, sophisticated evening look.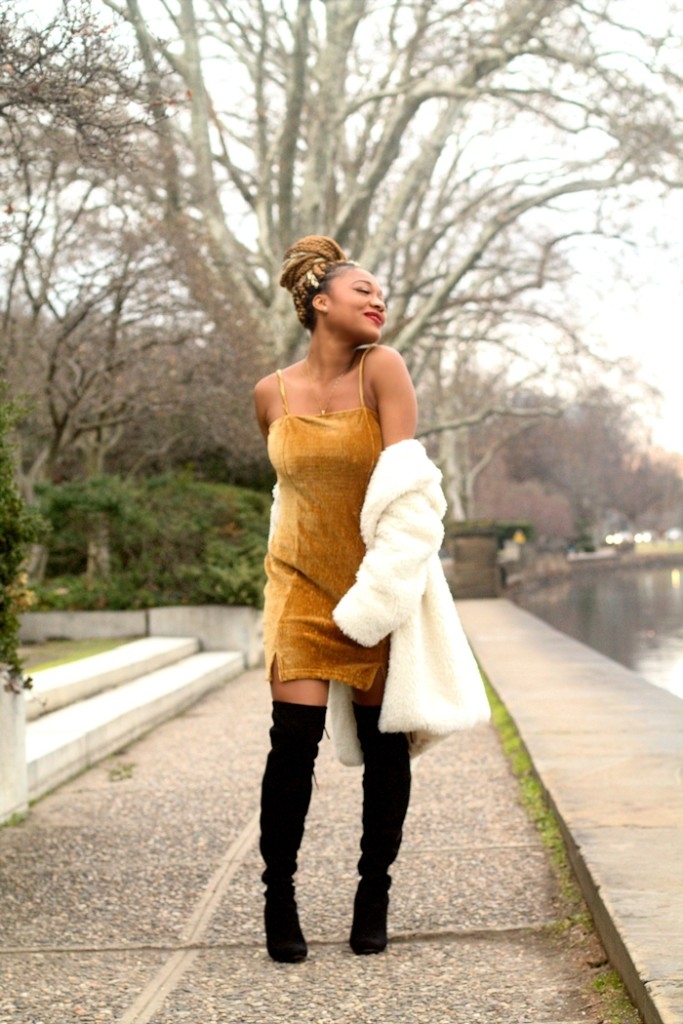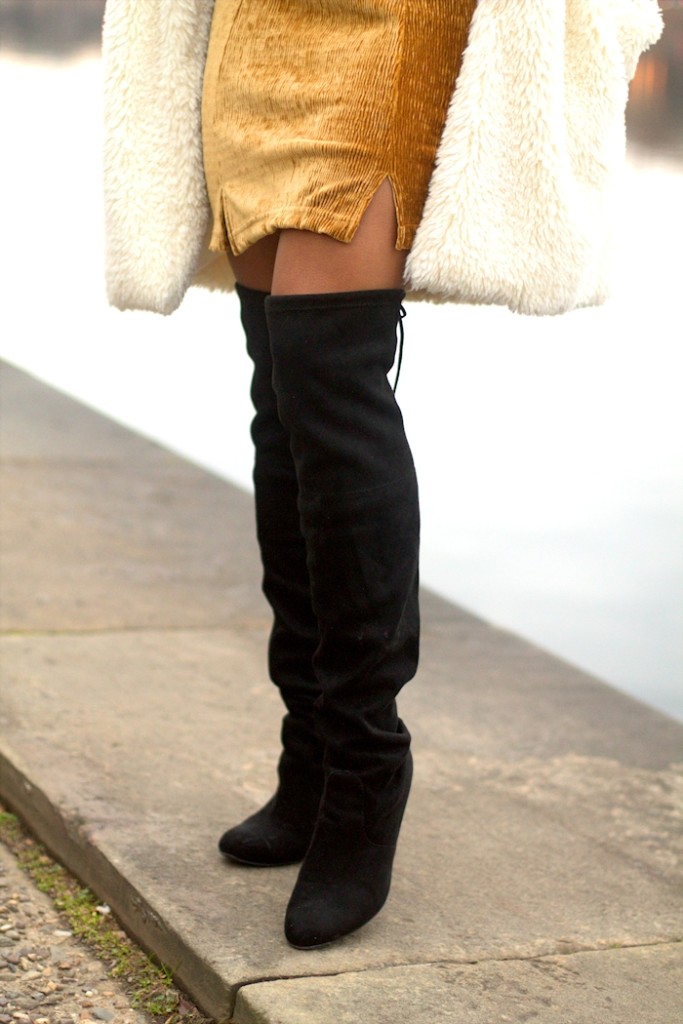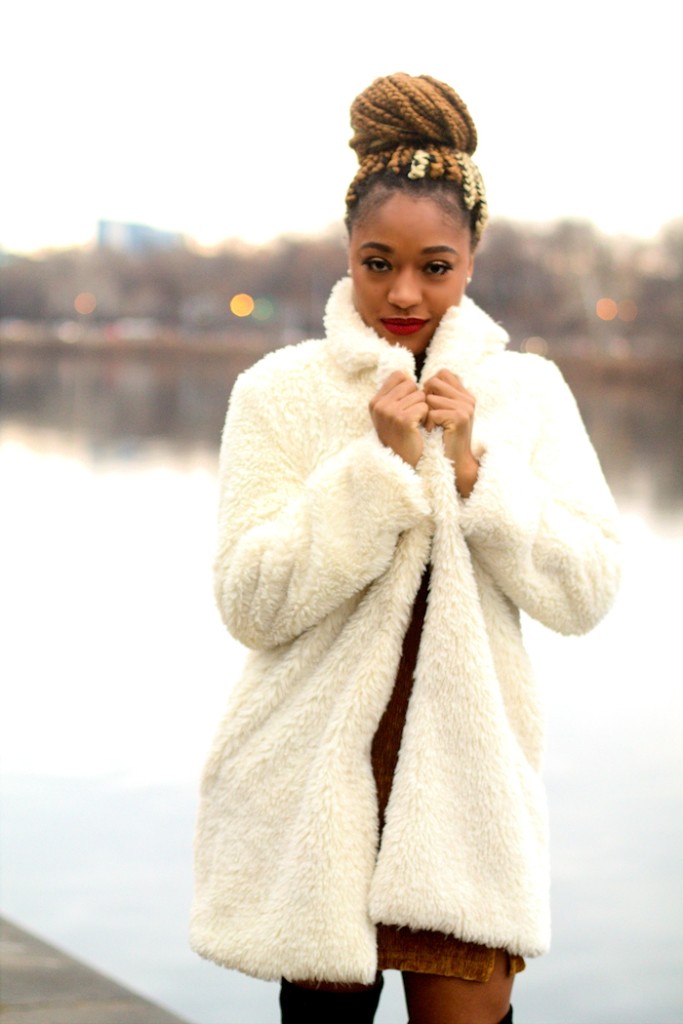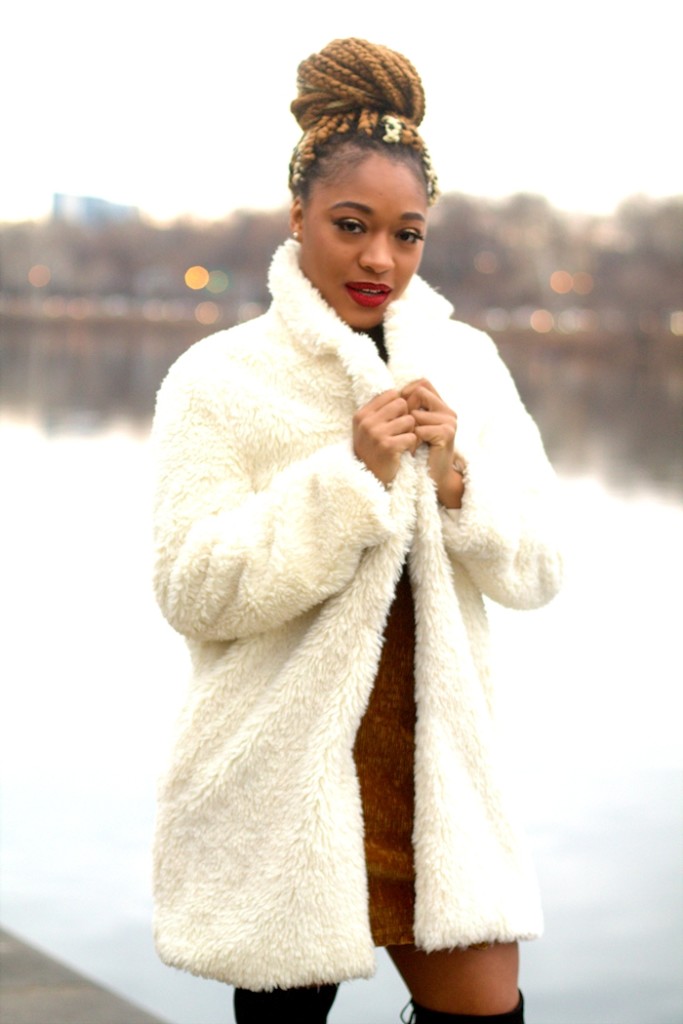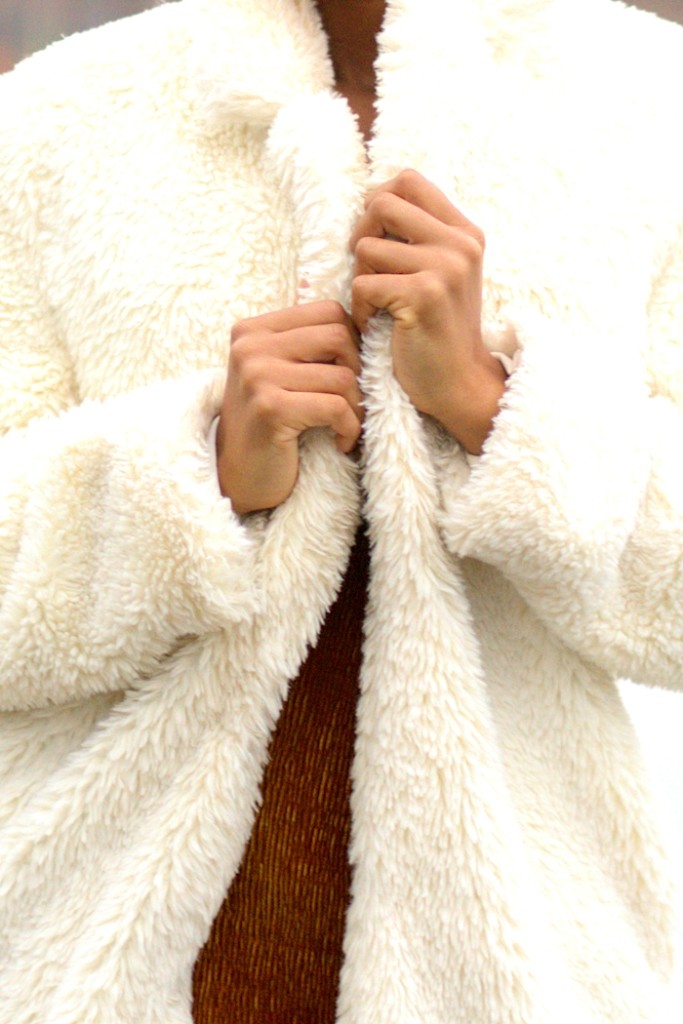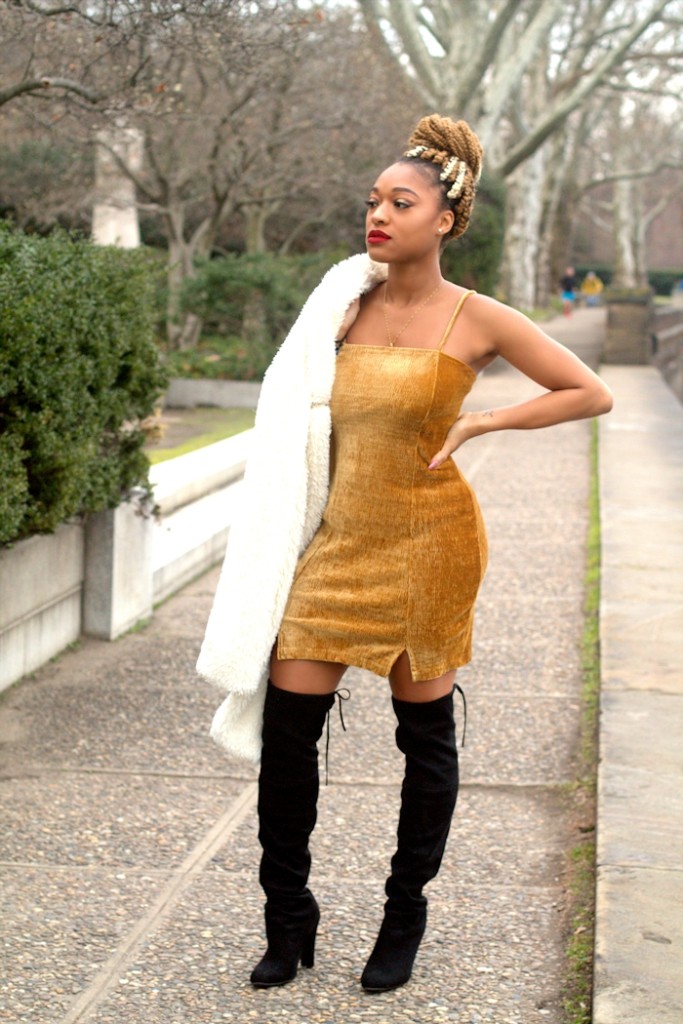 DETAILS: JACKET | DRESS | BOOTS
A thick fur jacket is a must have for winter! It's a great way to mix and match your high end pieces for a complete look. Not to mention, you will look stunning with the accessories. For Alvi, she styled her jacket with a suede, golden dress. The dress itself has an amazing fit. With these black knee high boots, Alvi is sure to dazzle your eyes. So, how do you feel about this particular look? Feel free and share with us in the comments section below.
Thanks for reading!