We are long past the days when children were not confined to wearing school uniforms everyday. Think about it, most modern public, private, and charter schools enforce strict dress codes for each student. If  you walk into one of these schools, you will mot likely see a number of polo shirts, oxford shirts, blouses, and khakis.
Since your child is required to wear a uniform at least five days out of the week, what do you expect them to wear on the weekend? Turns out, every child loves to dress casually on any weekend away from school.
For this post, we caught up with two of our favorite grade schoolers, Noah and Olivia, for this week's feature. Check out their weekend outfits below!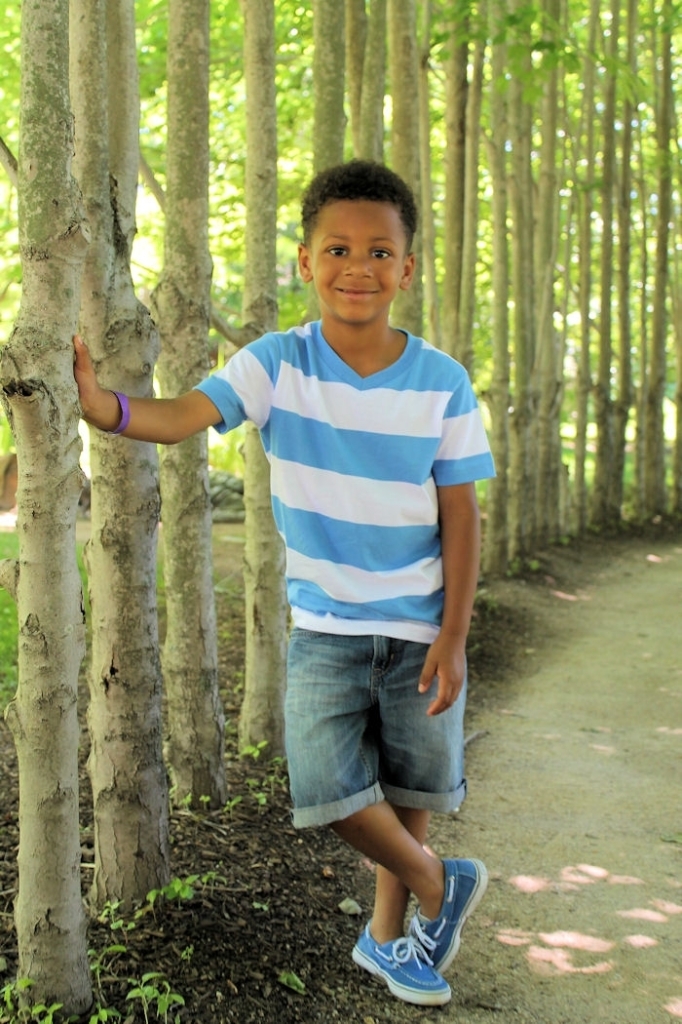 "I love shorts and skinny jeans!" -Noah
For any child that is looking for a great opportunity to play outside, blow bubbles, or enjoy a snack, wearing a simple t-shirt and jean shorts will do the trick.
Mom or Dad, remember that your child wears a uniform almost everyday. It's the weekend, so you want your child to feel comfortable. Try to stay away from collared shirts and heavy clothing if possible.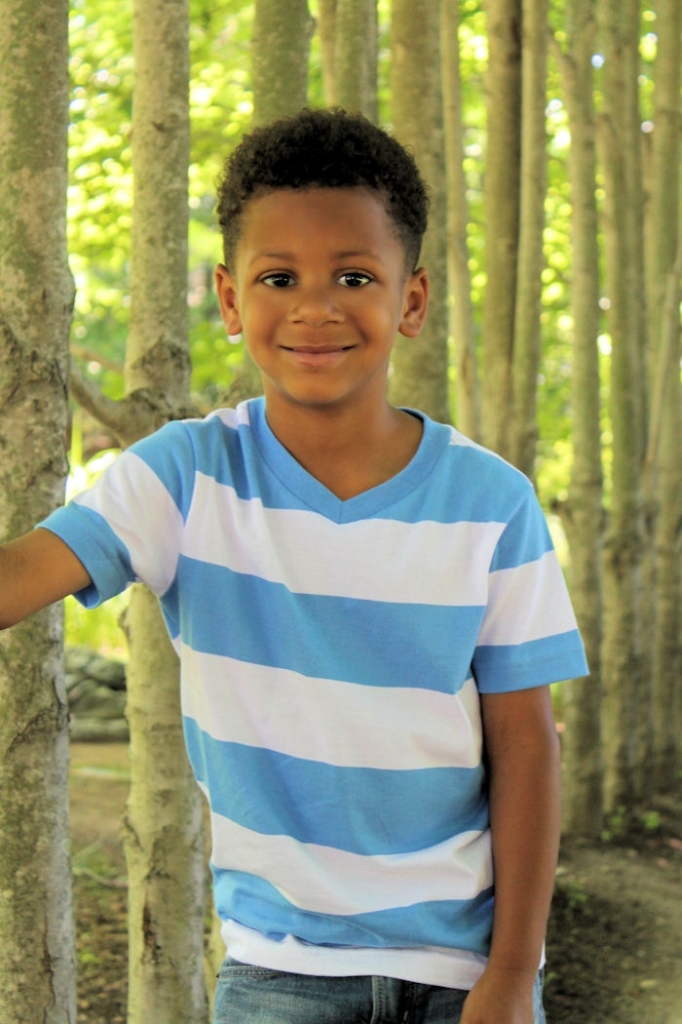 Check out the blue on Noah! By incorporating his favorite color into his outfit, this five year old was able to relax on his day off. Noah is wearing one of his favorite v-neck t-shirt's from H&M with a pair of cut-off denim shorts and blue boat shoes from Old Navy.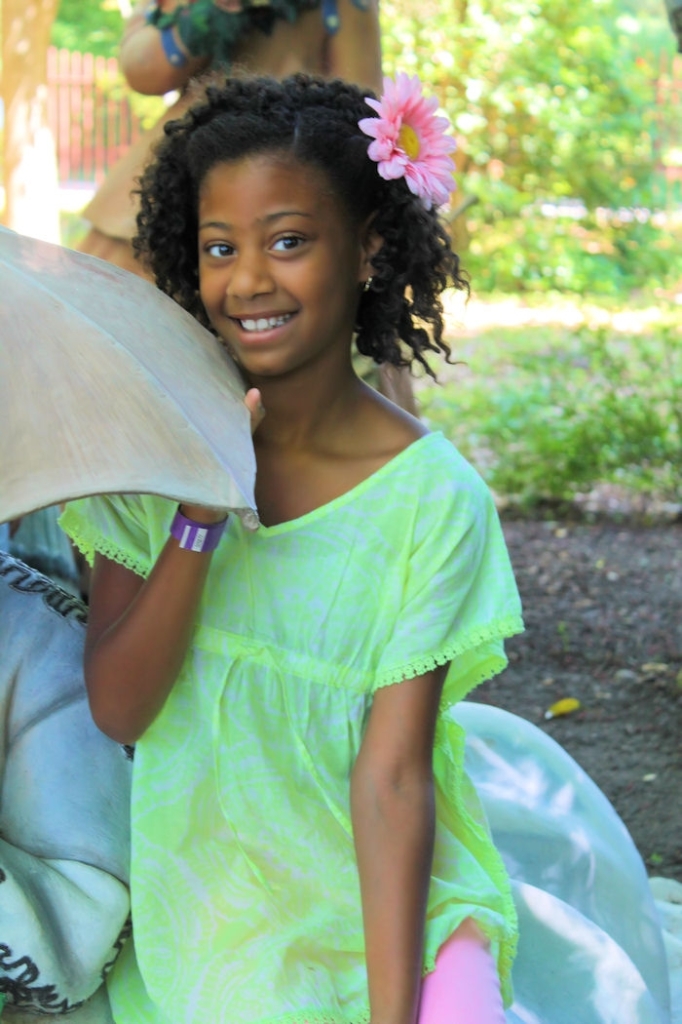 Now, we have Noah's older sister Olivia! If you remember from an older post, Olivia is a girl that loves to dress. When she steps out the house, she loves all the attention she gets from her fabulous outfits.
When selected this outfit, Olivia wanted to capture the true essence of a nine year diva! The brightly colored blouse and pink capris are the perfect combo for a casual day at the park with Mom.
With just a shirt and pants, an outfit is never complete without an accessory or two. Take Olivia's flower hair clip for example. Both large and pink, her hair clip is great addition to a near perfect look.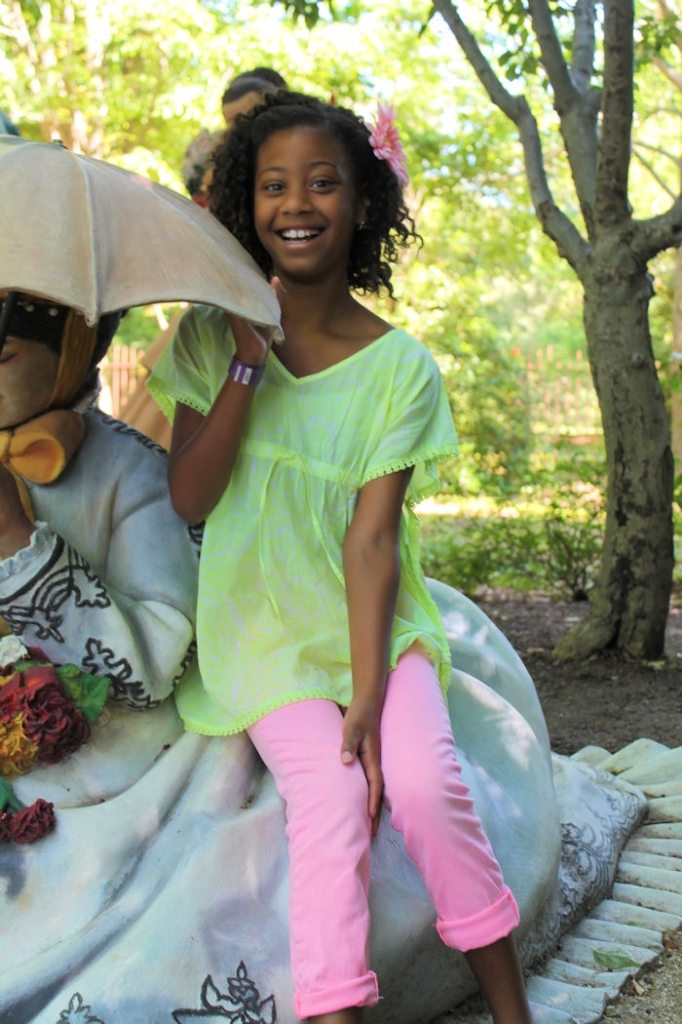 How do you like Noah and Olivia's weekend outfits? Feel free to leave us some comments below. Thanks for reading!