"Being in the beauty industry is much better than corporate America. Seeing the impact that I have on people's life, especial women, is the ultimate reward. Having the knowledge and ability to educate  others about healthy Skin care is the amazing. Makeup should only be used as a beauty enhancement not as life support. Flawless skin should be your ultimate goal not flawless makeup." -Shayvona
This week, we caught up with our southern sweetheart, Shayvona Carter. Ms. Carter, a personal makeup artist, shared with us her take on personal style, putting a feminine twist on modern men's wear.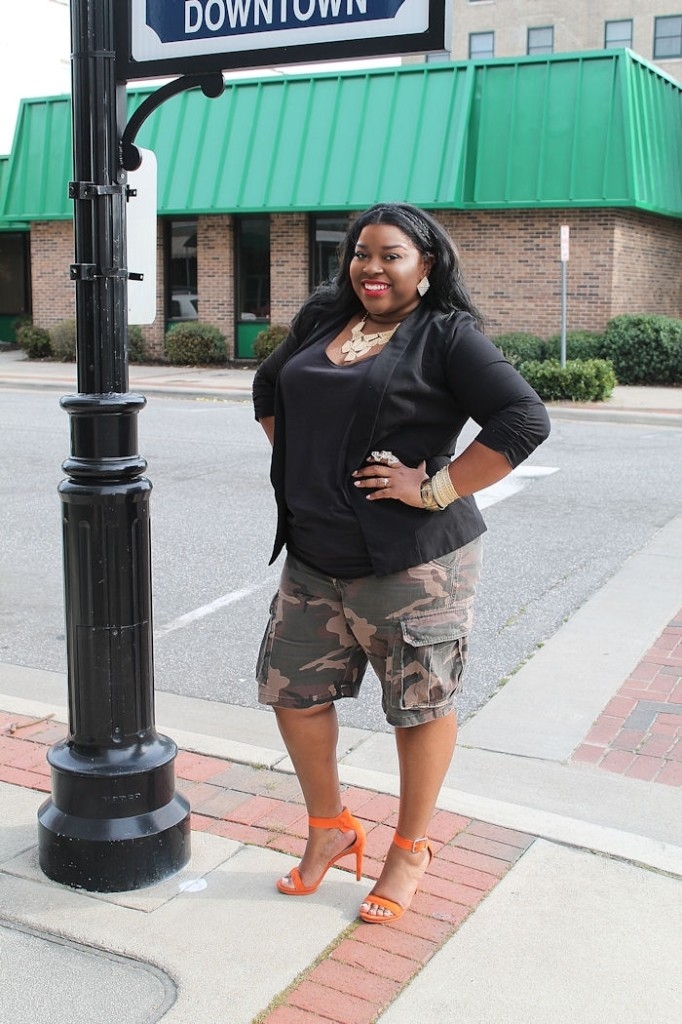 Blazers are unequivocally a must have for the summer season. Easy pieces to pair with a variety of looks, the classic blazer makes any look the picture of sophistication. Clearly Shayvona is on the same page as us here at Unregistered!
"This blazer is by far one of my favorite pieces. The best thing about a black blazer is the versatility. It can be dressy or casual." -Shayvona
Shayvona is dressed in a black blazer, shorts, and fluorescent heels, channeling her inner Janelle Monae. Shayvona makes men's wear sexier by wow-ing us with orange heels. I don't know about you, but we at Unregistered Style love fluorescent colors!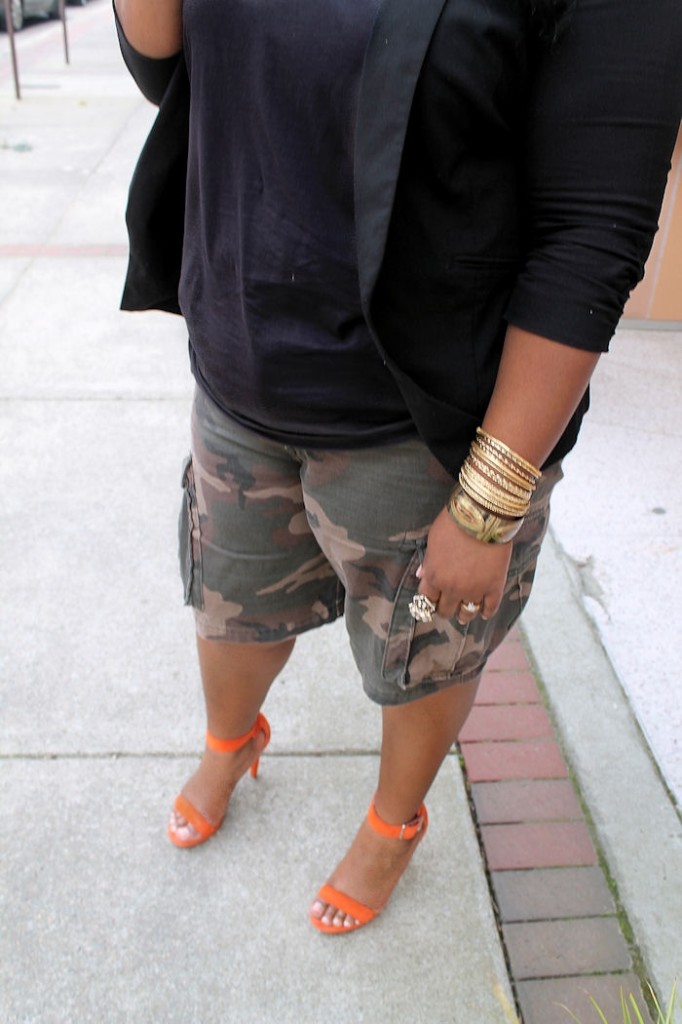 "My shoes are the biggest focal point. I chose this style shoe because of its classic look. I decided to wear the orange shoes since everything else was so monotone. The orange heel added just enough color. Besides, "orange" is the new black." -Shayvona
We couldn't agree with you more Shayvona. When asked about where she gets her style savvy from, Shayvona has this to share:
"My personal style is simplistically chic and fun! I prefer to purchase timeless pieces rather trendy pieces. Although I research and stay current with trends I rarely incorporate them into my own style. One particular quote always sticks out to me,"trendy is the last stage before tacky" (Karl Lagerfeld). Trends don't always work for everyone. I am one of those people." -Shayvona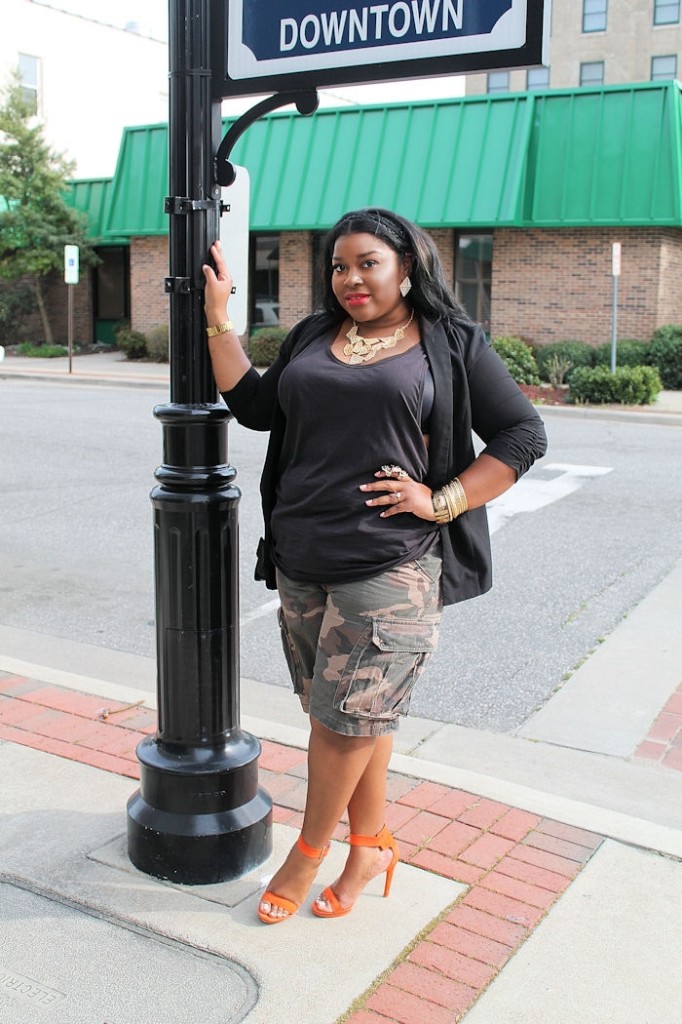 Indeed, Shayvona shows us that she has a good head on her shoulders for both makeup and fashion. This particular look is perfect for a day at the mall or a nice evening dinner.
For more looks from Shay, follow her on Instagram @esencibeauty