Ladies listen up! Don't let this unpredictable weather discourage you from going out and socializing. There are just as many events to attend in the winter than there is in the spring and summer. That being said, you will really appreciate Jade's After 5 look.  Check out the full post below!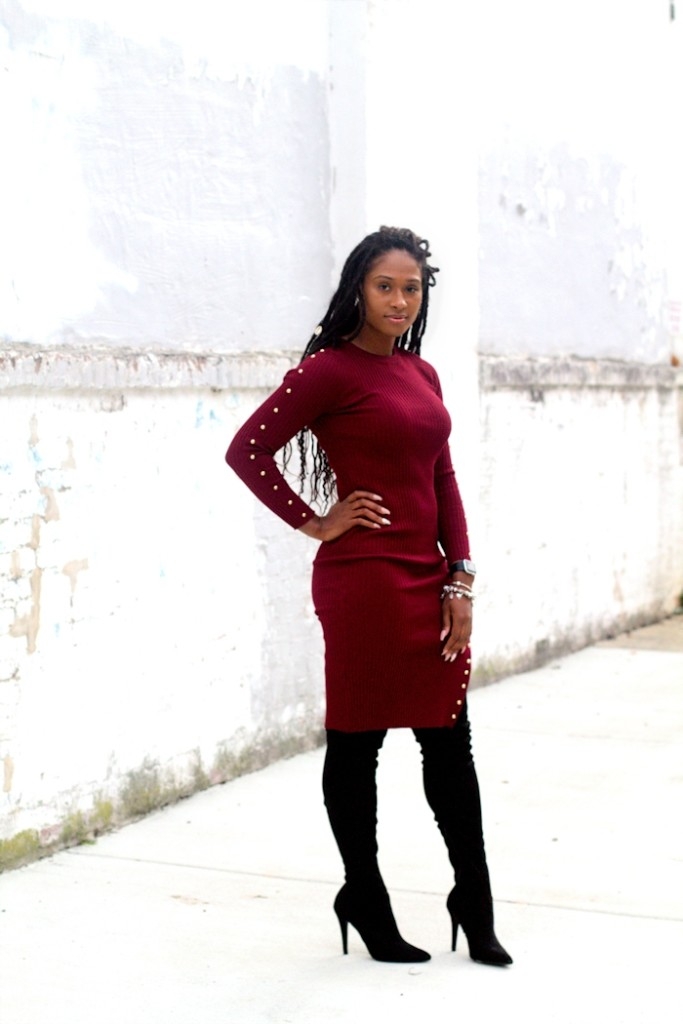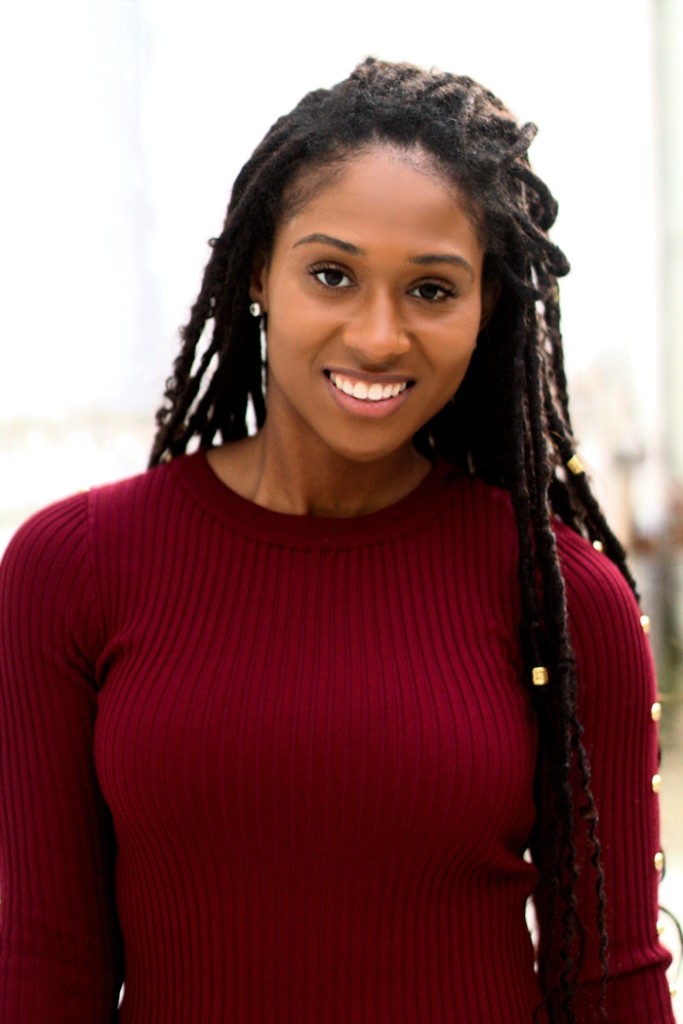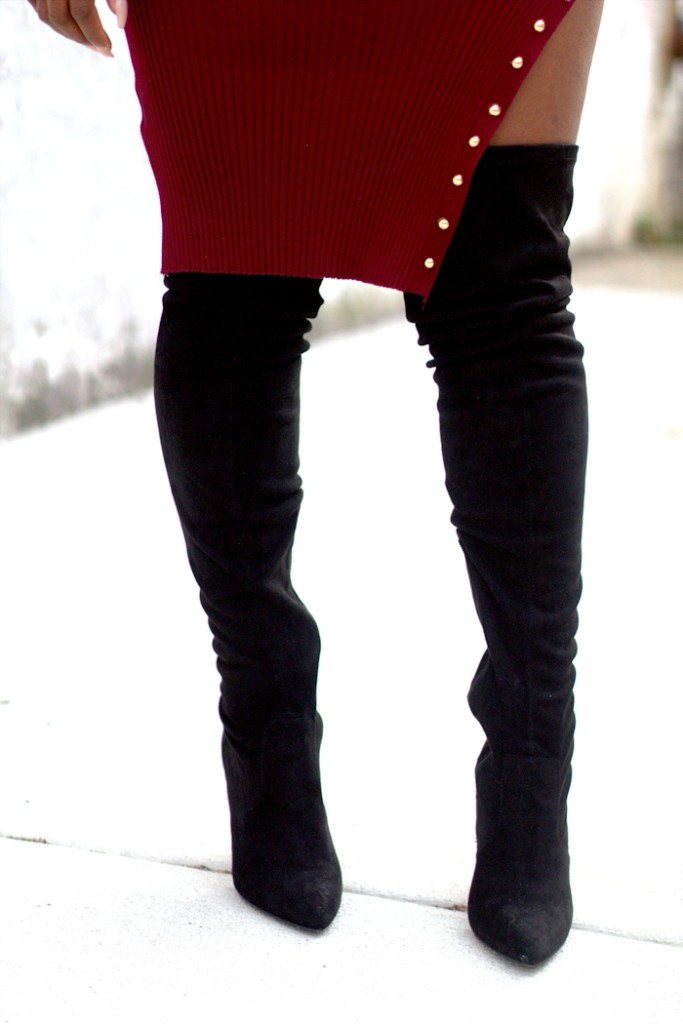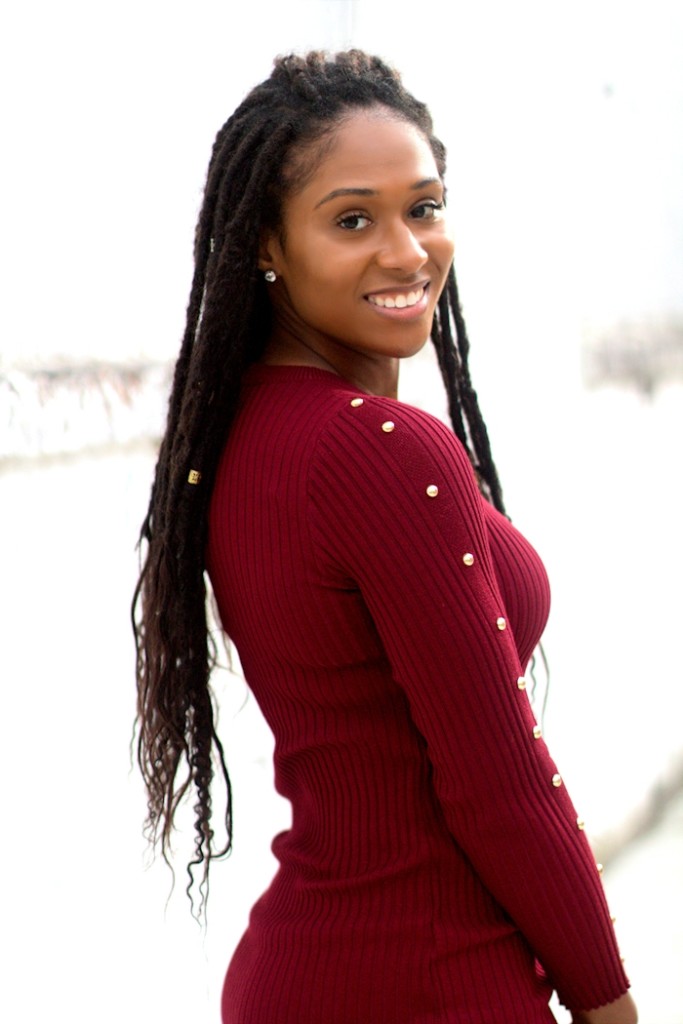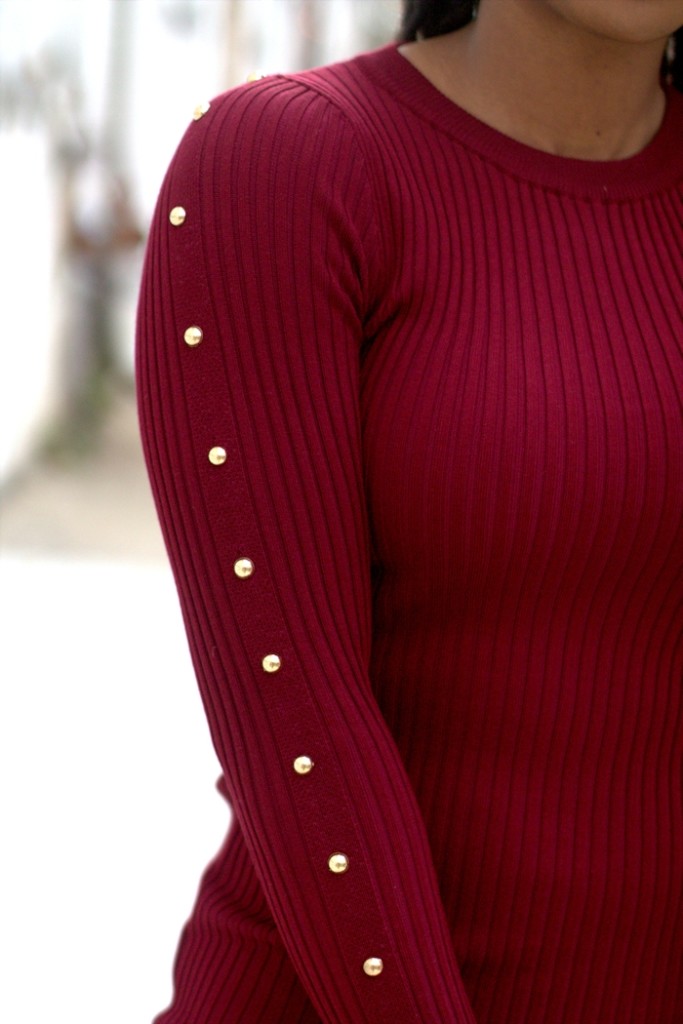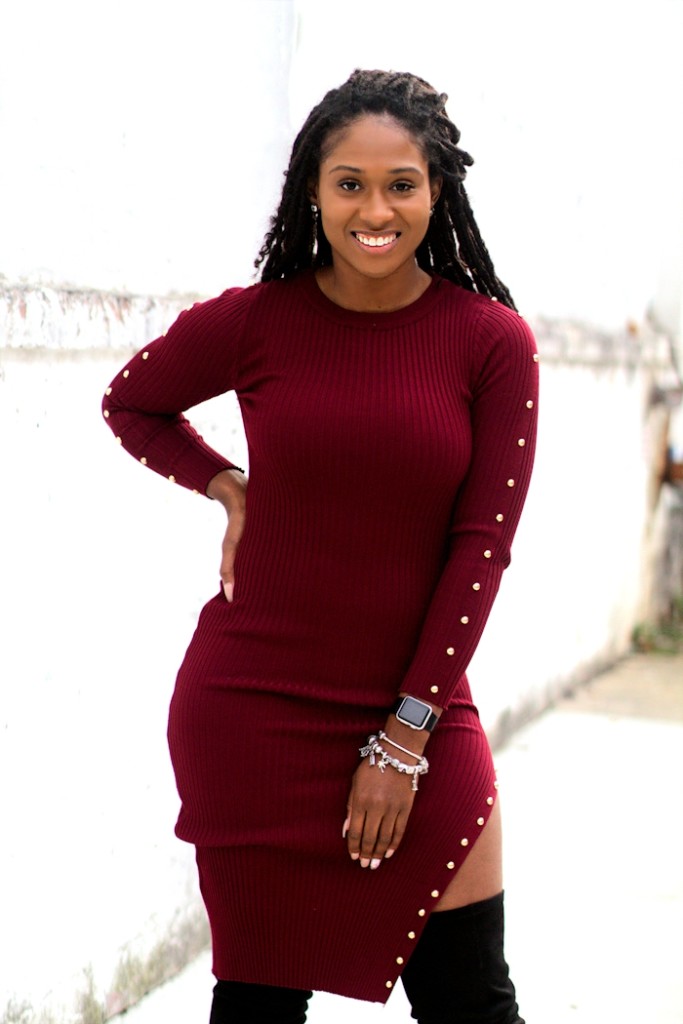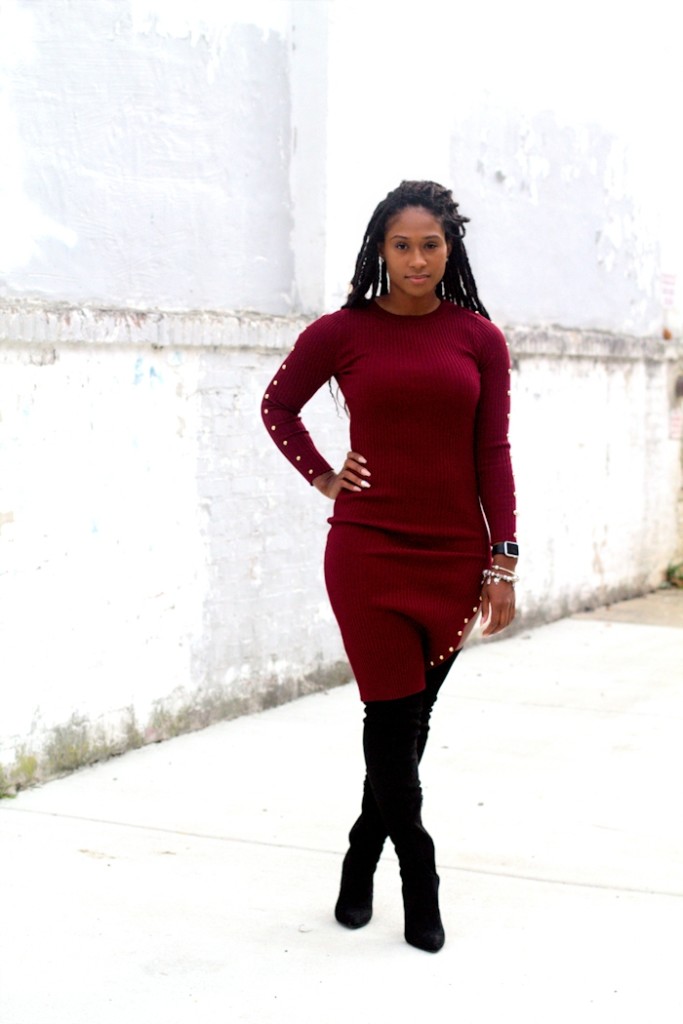 DETAILS: DRESS | BOOTS
Sexy, fun, and chic, are three words to describe Jade's look. With an assortment of studs along the slit, this ribbed dress is a complete showstopper. It's stretchy material is super comfortable and compliments Jade's silhouette perfectly. Oh, and how could we forget the infamous above the knee boots? Every girl should own a pair. So, how do you feel about this particular look? Feel free and share with us in the comments section below. Thanks for reading!