Russell Westbrooks, Michael B Jordan, David Beckham, Steve Harvey, and Oliver Rousteing are five men not only dominating in their respective industries, but they are also dominating in the fashion arena. While a lot of men have stepped up their dress game, these five have managed to master the art of turning heads on and off the red carpet with their sense of style.
Michael B. Jordan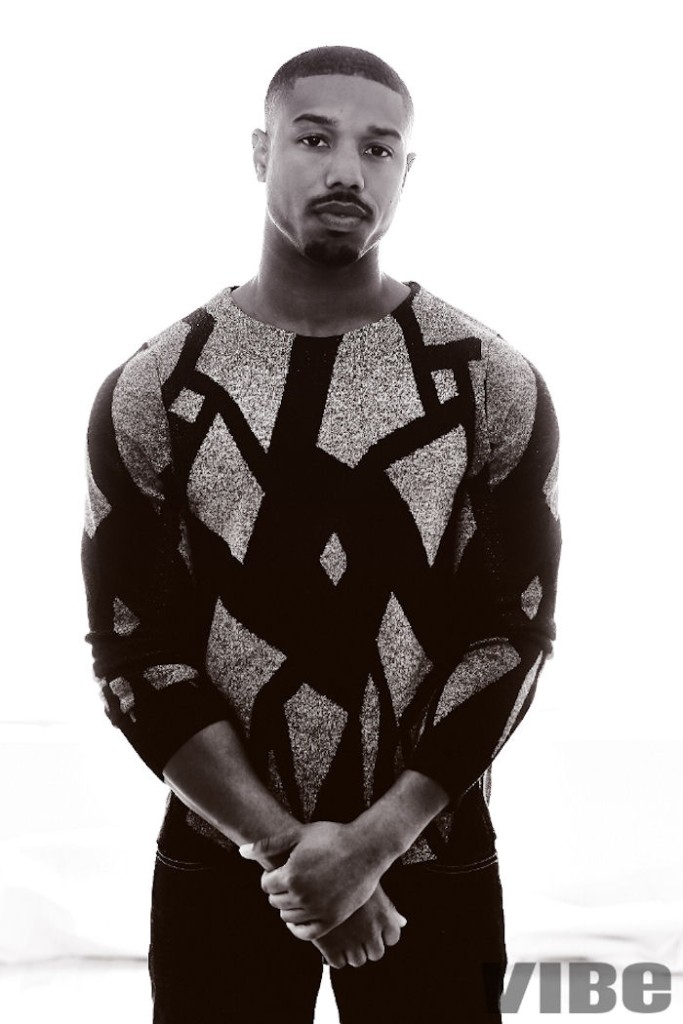 Vibe Cover Story November 2015
Retrieved: 12/20/2015
From Vibe
Women like a man who is not afraid of anything, and from the looks of it Michael B Jordan is fearless when it comes the patterns and prints that he makes a part of his wardrobe.
MBJ Red Carpet Look
Retrieved 12/21/2015
From AceShowBiz
Michael proves why a man should get almost every piece of clothing that they own tailored.  Fit, fit, fit, you cannot stress this enough when you put a man in a suit. Couple that with the pin stripes and the black button down underneath to even out the pattern and Michael hits the nail right on the head.
Russell Westbrook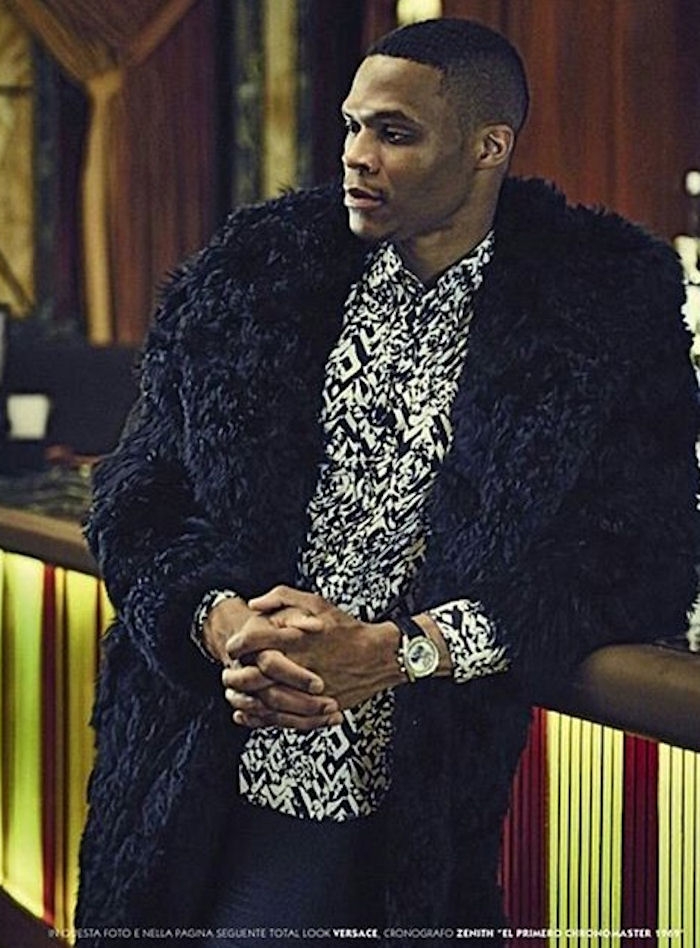 GQ Look
Retrieved 12/021/2015
From More than Stats
Everything about this outfit exudes confidence! Russell shows us that no matter how tall you are furs and prints can be a part of your wardrobe and not overpower you. This look on the cover of GQ is top fashion and we appreciate that this baller's style is so versatile.
Westbrooks casual look


Retrieved 12/21/2015
From Instagram: @RussWest44
Westbrook creates a coloring block effect when he pairs black distressed jeans with white and Kentucky blue layers. This look is casual and effortless! We love it because the added layer elevates the look from the basic "t-shirt and jeans" combination.
David Beckham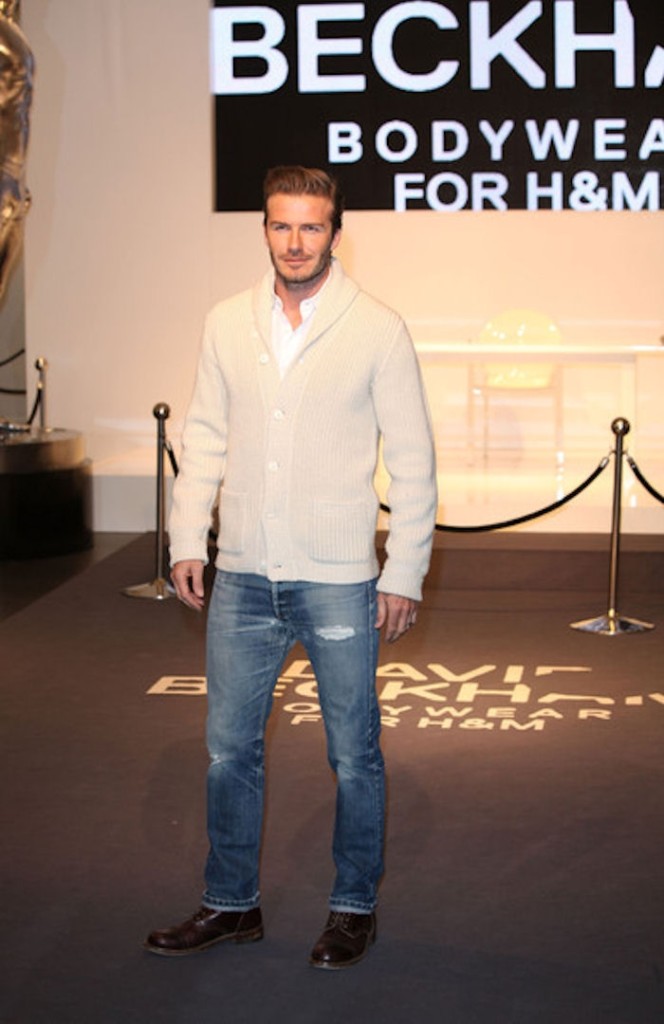 David Beckham Style Collage GQ
Retrieved 12/21/2015
From DewDropStudios
David Beckham embodies "cool" his ability to pair the perfect motorcycle jacket and fitted t-shirt proves the age-old saying that less is more. His everyday look involves a uniform of all black with the exception of the footwear. Mr. Posh prefers a brown boot to finish off his look.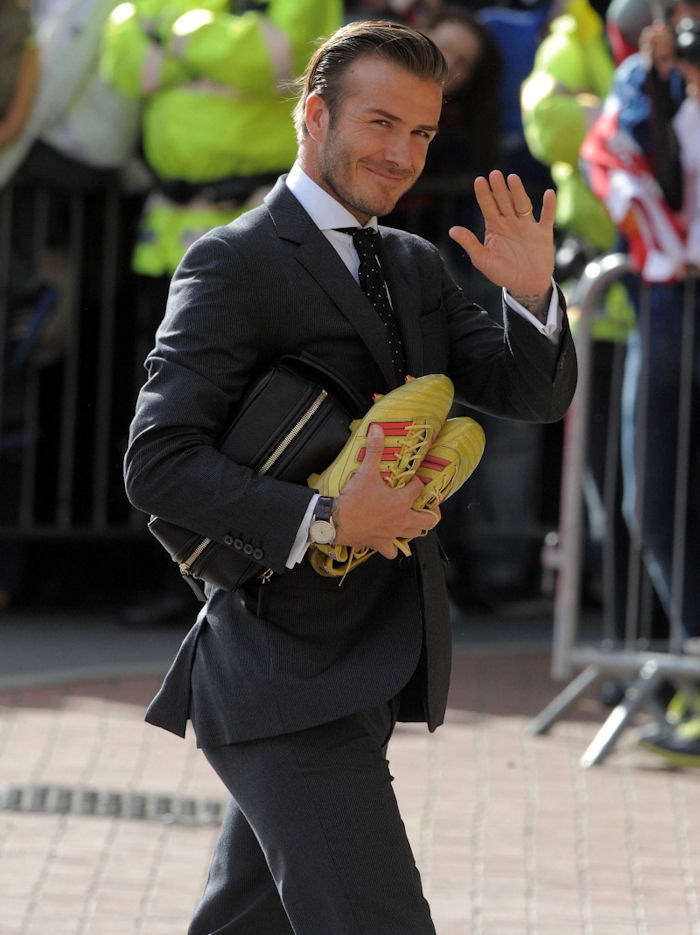 David Beckham for GQ
Retrieved 12/21/2015
From Celebitchy
Not one to overdo it, Beckham also manages to make a formal look memorable by pairing a classic suit with a statement tie giving us a signature look for every red carpet.
Steve Harvey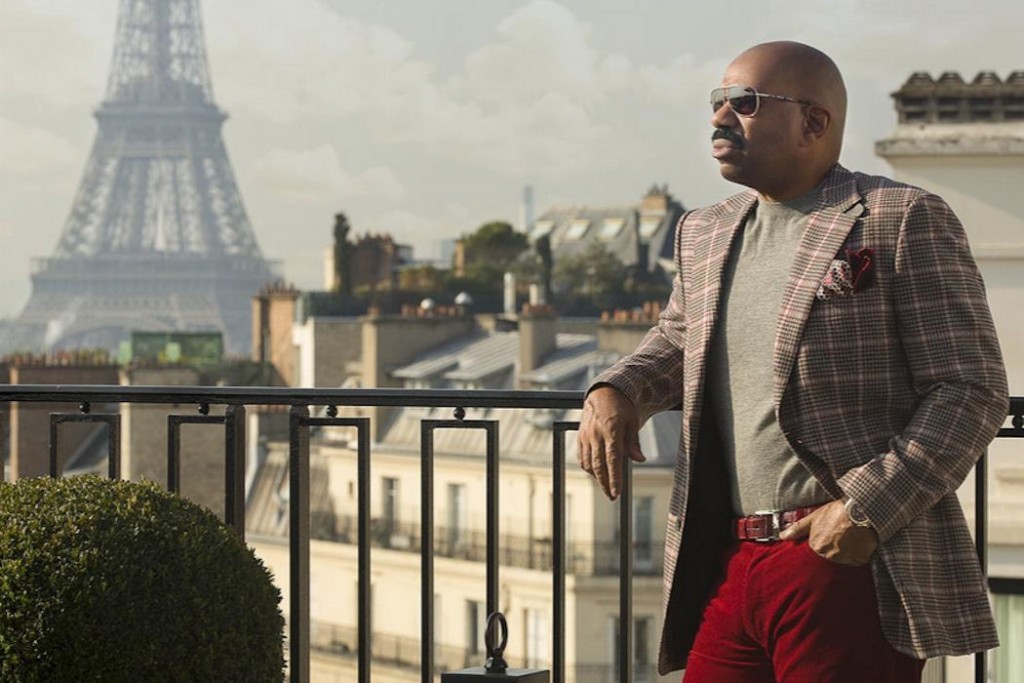 Steve Harvey in Paris
Retrieved 12/21/2015
From http://www.iamsteveharvey.com/myworld/2015/10/4/my-wife-i-in-paris-for-fashion-week
This look is perfect for the Fashion Week activities that Steve participated in this year with his lovely wife Marjorie. The red pants are a fashion risk that worked when teamed up with this bold plaid blazer.
Steve Harvey and Marjorie Harvey in Paris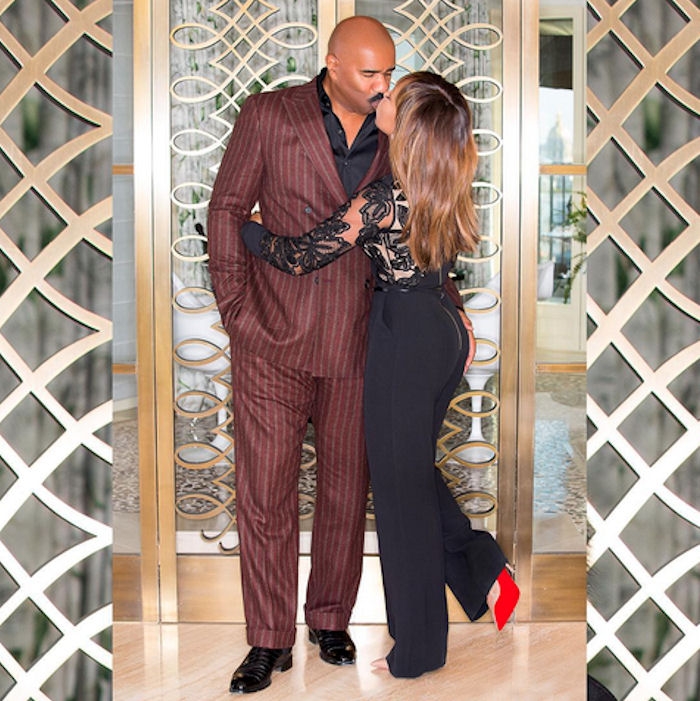 Retrieved 12/21/2015
From http://www.iamsteveharvey.com/myworld/2015/10/4/my-wife-i-in-paris-for-fashion-week
This burgundy pinstriped suit shows the everyday man that he can experiment with the classic suit and explore different color options. The look is tied together with a black button down and classic dress shoe. The love that Steve has for Marjorie is undoubtedly his greatest accessory!
Oliver Rousteing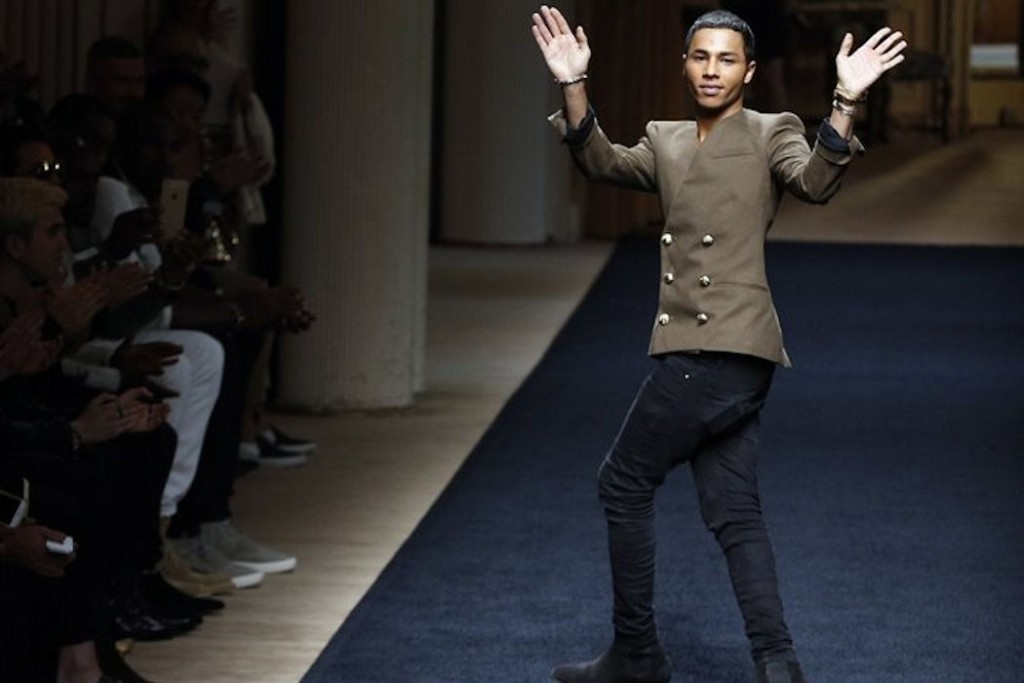 Oliver Rousteing Fashion show finale
Retrieved 12/21/2015
From NYTimes
They do not call him the prince of fashion for no reason. Oliver Rousteing's affinity for designing blazers with brass buttons keeps him on trend. Whether buttoned or unbuttoned this chocolate colored jacket makes a statement on its own!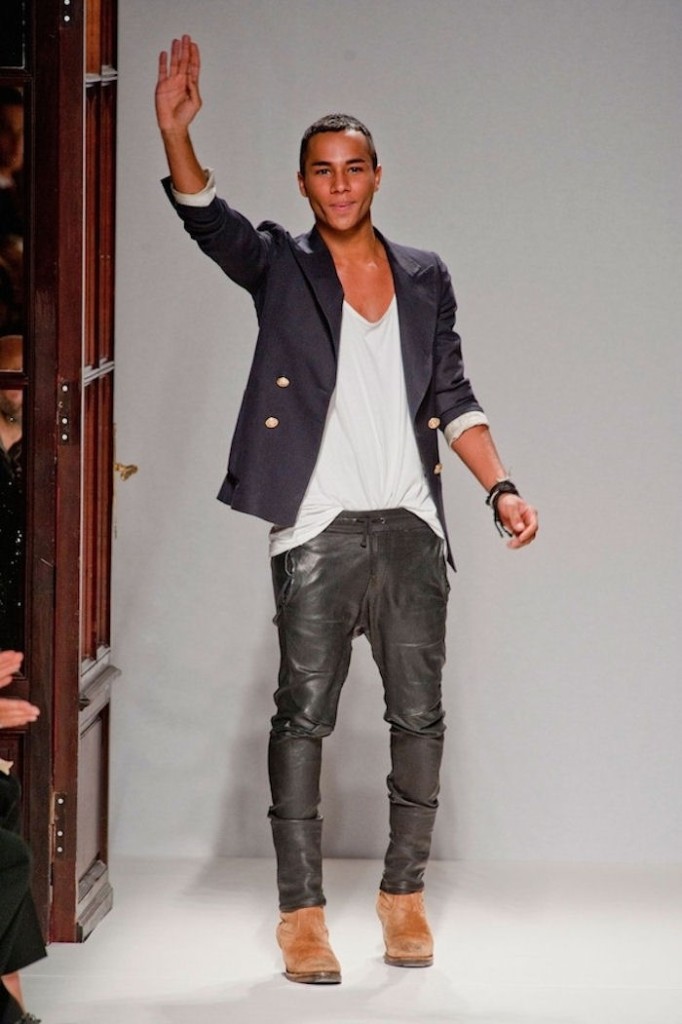 Oliver Rousteing Fashion show finale
Retrieved 12/21/2015
From Complex
In the above picture his signature blazer adds another layer to his look. With a v-neck tee and leather joggers Rousteing mixes unconventional pieces together to create a rocker chic look.
You can have celeb style too!

From Polyvore
Have your bae try out a variation of Beckham's casual style by throwing on a pair of coated denims, a V-neck t-shirt of his choosing, and worn brown boots. Finish the look by layering a leather motorcycle jacket on top and accessorize is with a bold statement watch or sunglasses. H&M can supply you with any basic V-neck you need, and you can pick up a pair of black denims from Express along with some shades and a leather jacket!

From Polyvore
If going for a more formal look take a hint from Steve Harvey and Michael B Jordan. Do not be afraid of a little color and print. Here we went for a blue pant with a grey and blue plaid jacket. Tie the pieces together with a black dress shirt and black perforated dress shoe. A classic watch and black pocket square (not shown) are the only subtle touches needed to add to this look. Check out Zara to score a similar look, and Macys to get a quality watch and pair of dress shoes without breaking the bank.
Happy shopping!