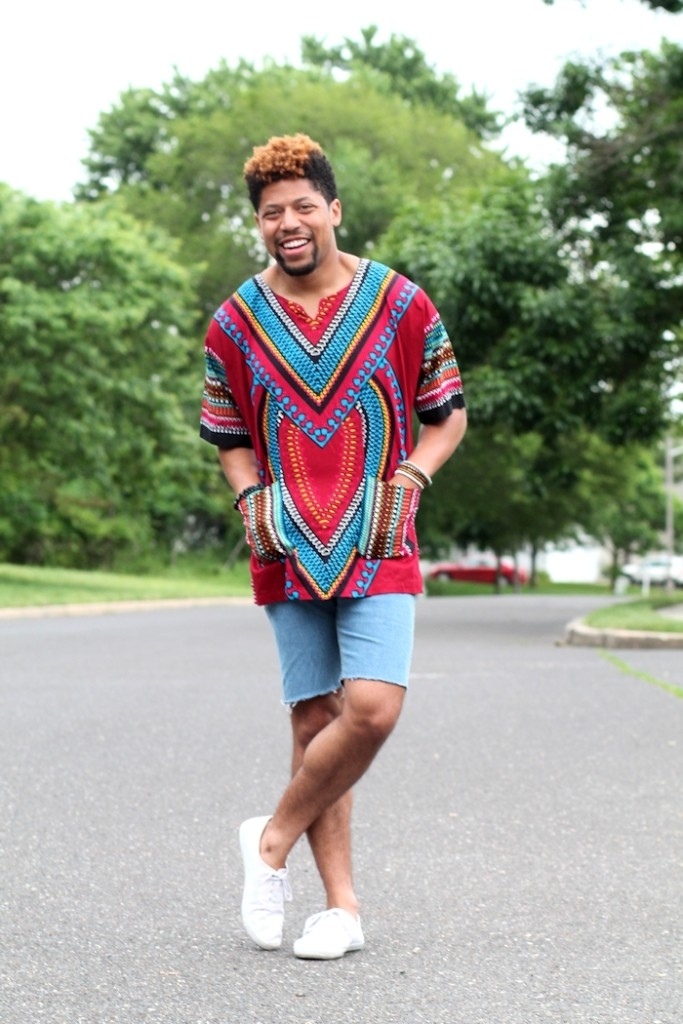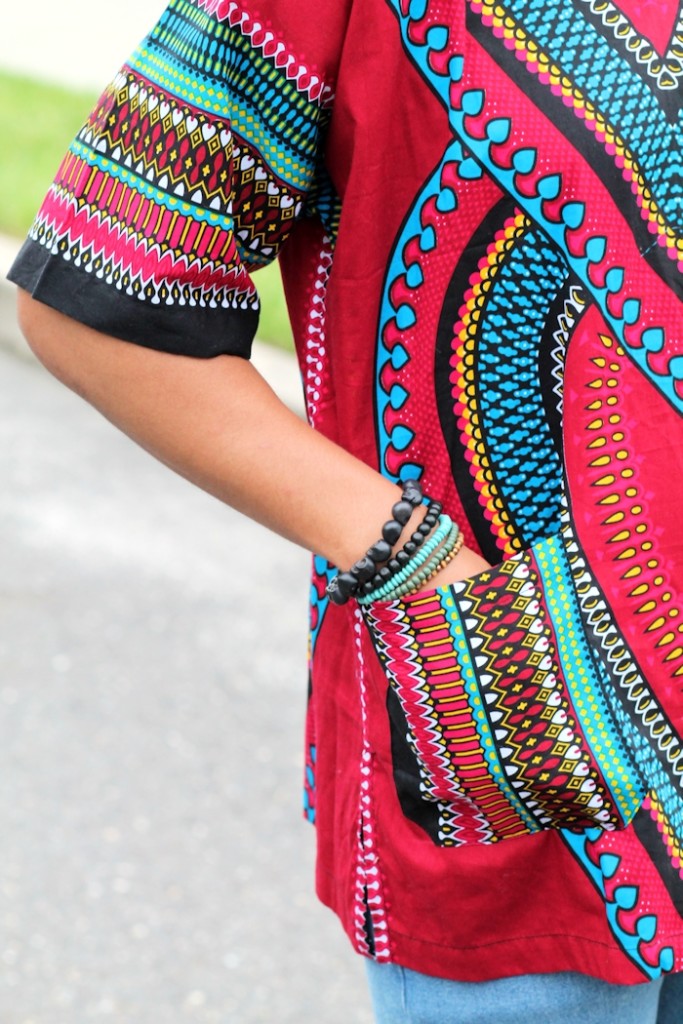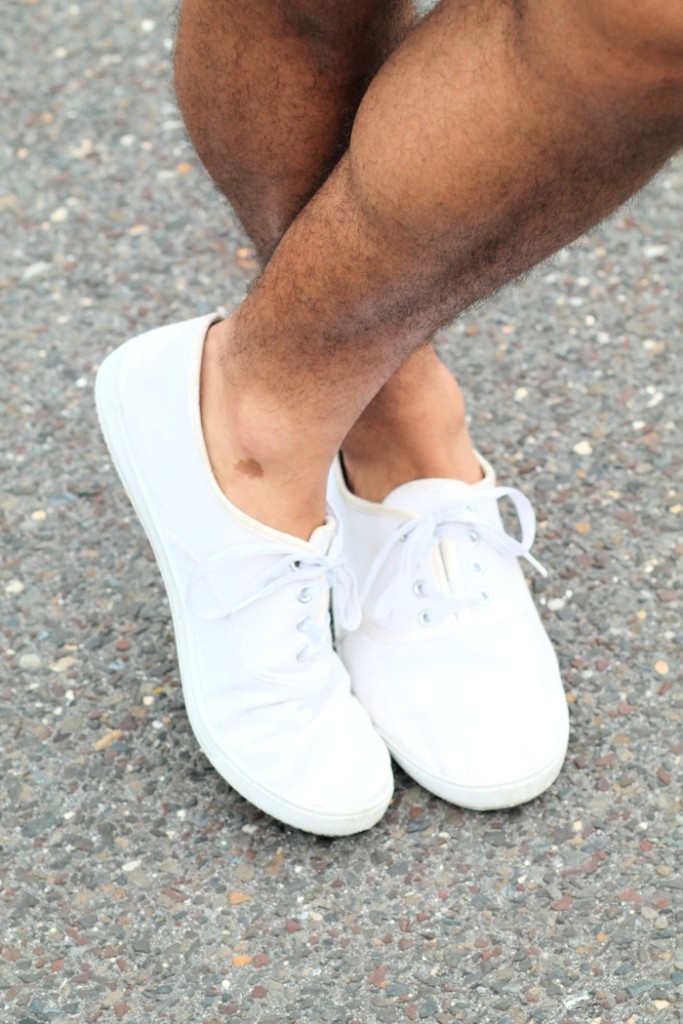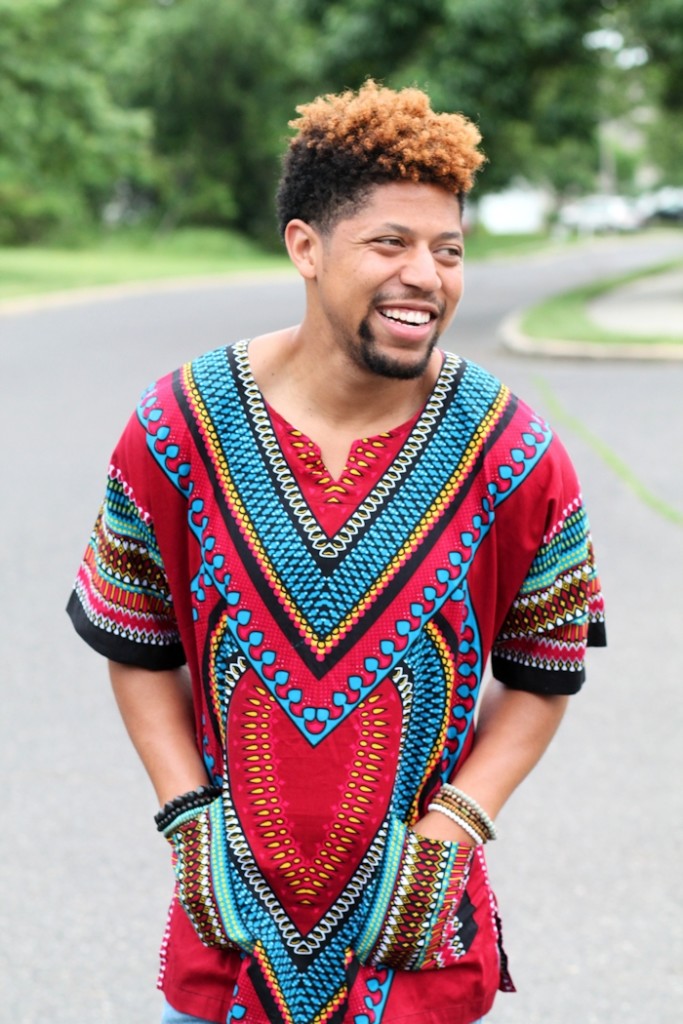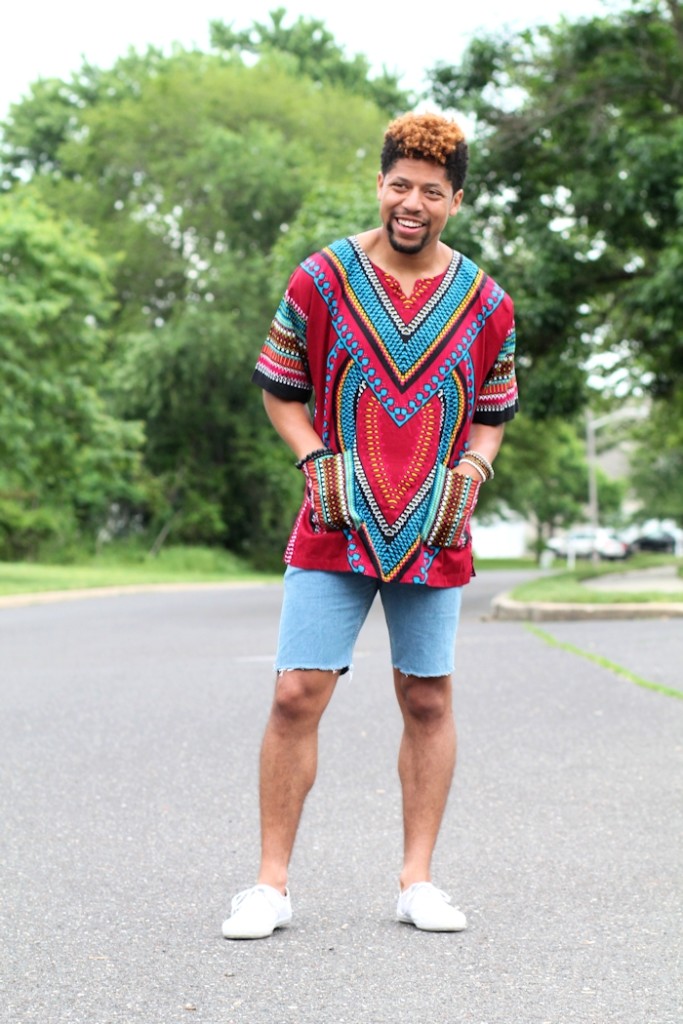 Dashiki: Vendor |
Shorts: H&M |
Shoes: Urban Outfitters
How did I wear…an African dashiki?
I've been searching long and hard for a pull-over, African dashiki.
What is a dashiki? Most search engines define African dashiki's as a colorful garment that are typically worn by West African men. This shirt covers the top half of the body.
Tip: Depending on your personal style, dashiki's can be purchased in almost every color.
Fortunately, my sister found this one at a random vendor in North Carolina while visiting my parents.
Tip: Since this dashiki was found randomly, it's safe to assume that these shirts can be found in almost every city. Just check out your local mall or flea market for a vendor.
Needless to say, I think the African dashiki is the perfect spring/summer staple. Worn with the right pair of shorts or jeans, this shirt can be dressed up with little to no effort. For myself, I styled my dashiki with my newly distressed cut-off denim shorts. Additionally, I threw on my white canvas sneakers from Urban Outfitters.
Tip: No need to wear too many layers with your dashiki. It's meant to keep you cool during the hotter months.
So, how do you feel about this outfit? Feel free to share with us in the comments section below.
Thanks for reading!