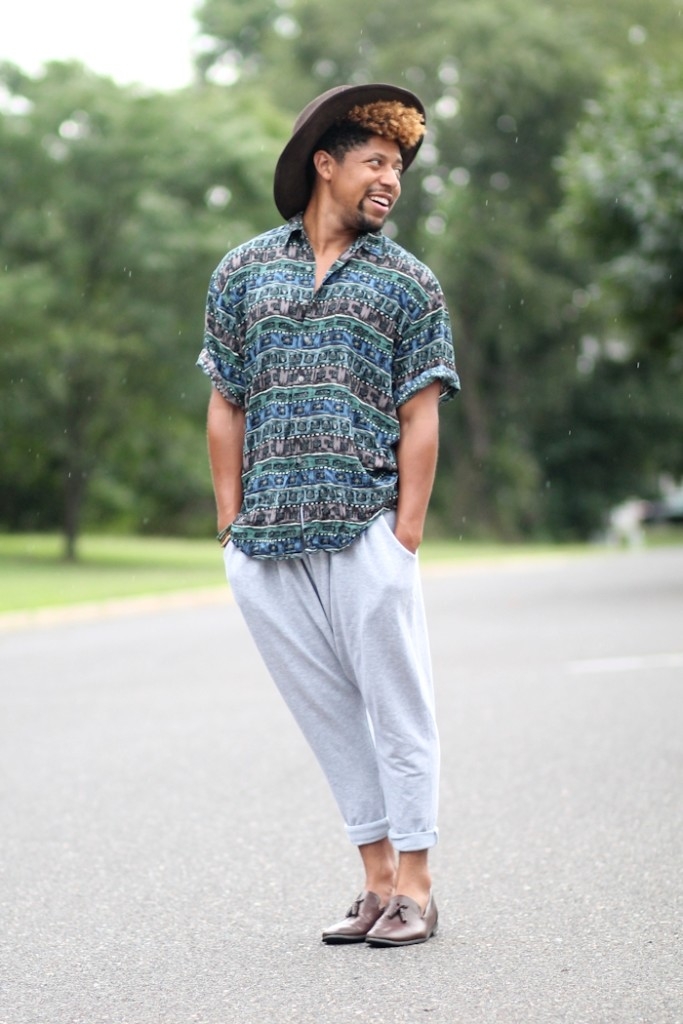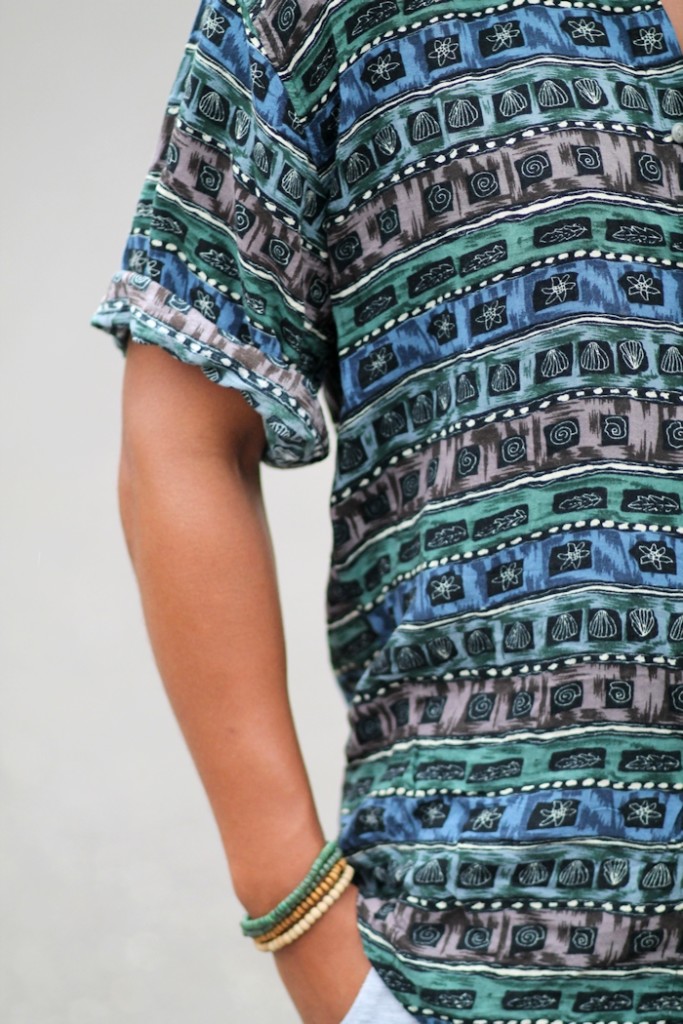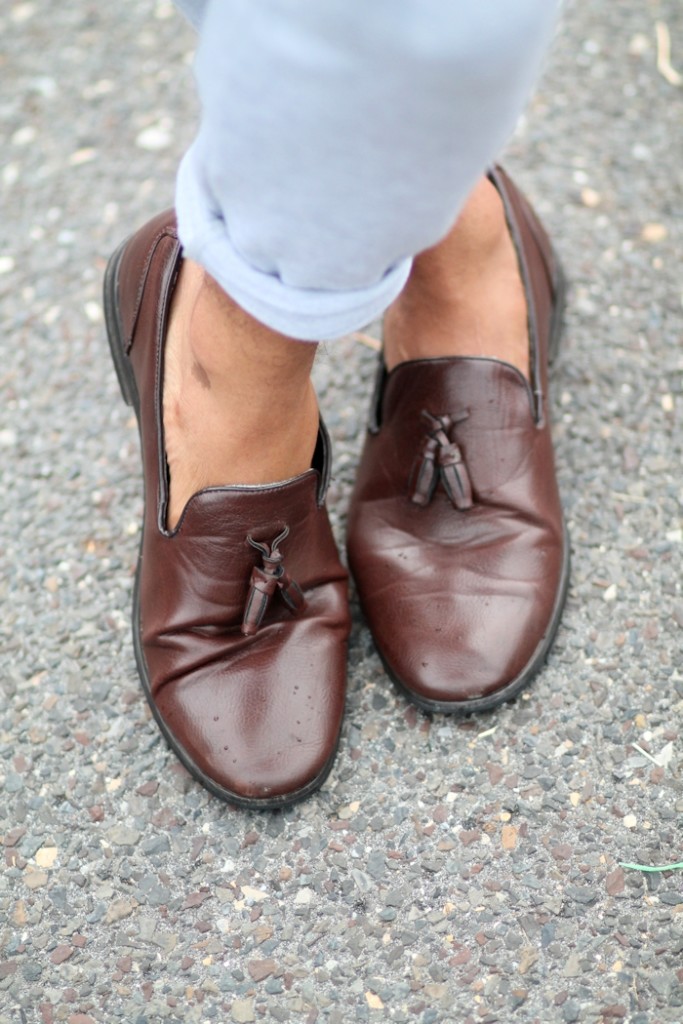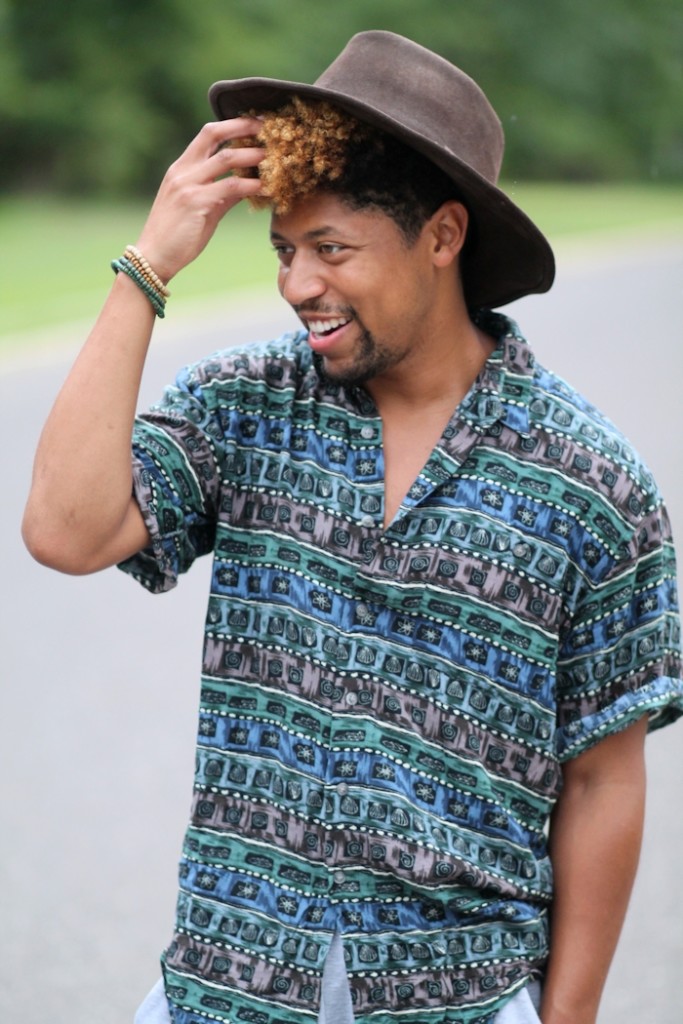 Shirts: Thrift Store |
Harem Pants: Amazon |
Shoes: ASOS
I never let a little rain keep me inside, especially on a humid afternoon in September.
For this particular look, I found yet another shirt from the thrift store. Hence, the fun, multi-colored sea shells. You can only find this type of shirt at your local consignment shop like mine.
On top of it's one of a kind design, the shirt is perfectly over-sized. Sounds like a contraction, right? Not at all. This shirt is straight out of an 80s teen flick, especially with the rolled up sleeves.
To make matters even better, the button-up looks great with my harem pants. Styled with a pair of leather tassel loafers, this look is casual, but still trendy!
What do you think? Feel free to share with us in the comments section below.
Thanks for reading!