What is your definition of success? Better yet, when do you know you have "made it"? These days all an up and coming designer can hope for is a celebrity co-sign to boost sales. So imagine the feelings that ran through Designer and Owner, Milan, of Milano Di Rouge when her clothing line was unexpectedly the center of attention at Powerhouse 2015. Not only did the line adorn the backs of the show's celebrity performers, but you could also see the brand on its targeted customer in the audience.You could take that image and it still would not add up to the blood, sweat, and tears that Milan has put into Milano Di Rouge so far. However, on her quest to Making her Dreams a Reality, it is not a bad start.
Check out the interview below to learn more about the luxury street wear brand Milano Di Rouge and what it can add to your closet to give you Unregistered Style:
So what is the style of Milano Di Rouge?
"Milano Di Rouge is a luxury lifestyle street wear brand providing affordable luxury. Our customers are stylish and don't mind trying raw innovative brands."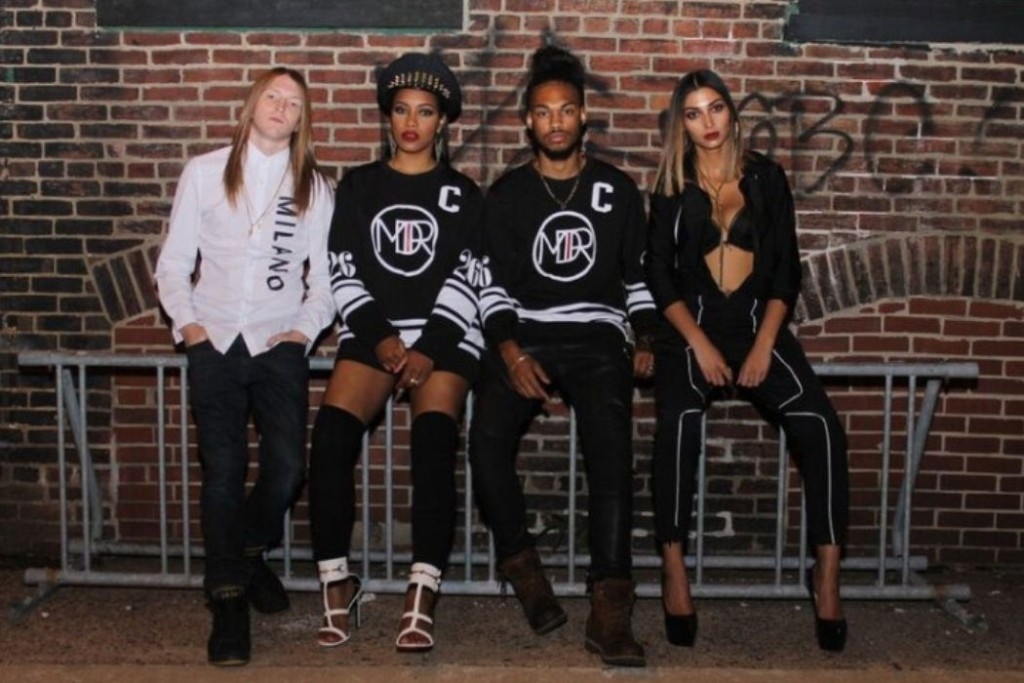 Captain's Only Capo Jersey Lookbook Retrieved 1/18/2015 From Milanodirouge.com
Seeing how IG lit up during Powerhouse you seem to have a huge male following, tell me how you feel your work is being perceived by the public?
"Well, we have been getting a lot of great feedback. People like the quality and they love the style. A lot of celebrities get the packages we send them for promotion and come back to purchase, with us. [Getting those notifications I felt] so blessed, tears were in my eyes. I worked so hard; I made so many different connections, and honestly I wish I was there to see it. It is unbelievable that Young Chris performed at Powerhouse wearing our jersey."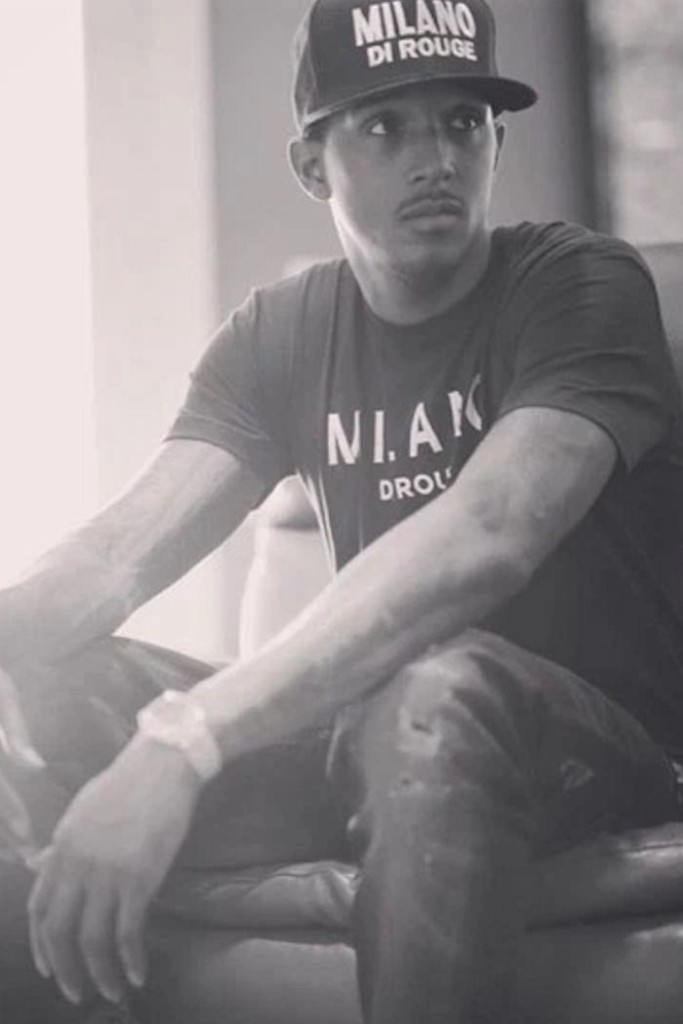 Lou Williams for Milano Di Rouge. Retrieved 1/18/2016 From Milanodirouge.com/gallery-page/
That is an amazing feeling I am sure. With Young Chris being a nice name to add to your resume I have to ask; do you cater to more of a male or a female customer?
"I design unisex clothing, but I like to keep a guy in mind first, then I add some of the female essentials.
So the Venus and Mars Jumpsuit…
No! (laughs) With the tight stretchy fabric no way a guy would want to wear it. I am thinking that I want to go back [to the drawing board] on a men's jumpsuit. It would be like a Men's Carthart/Dickies suit just more stylish."
How did you get the Venus and Mars Jumpsuit?
"Actually, I was shopping around, looking for a jumpsuit and not one store had what I was looking for. [I made] something that I would personally want to wear. I created a jumpsuit, went to California to get fabric, and took it to my seamstress. It's a beautiful thing to be able to create exactly what you are looking for."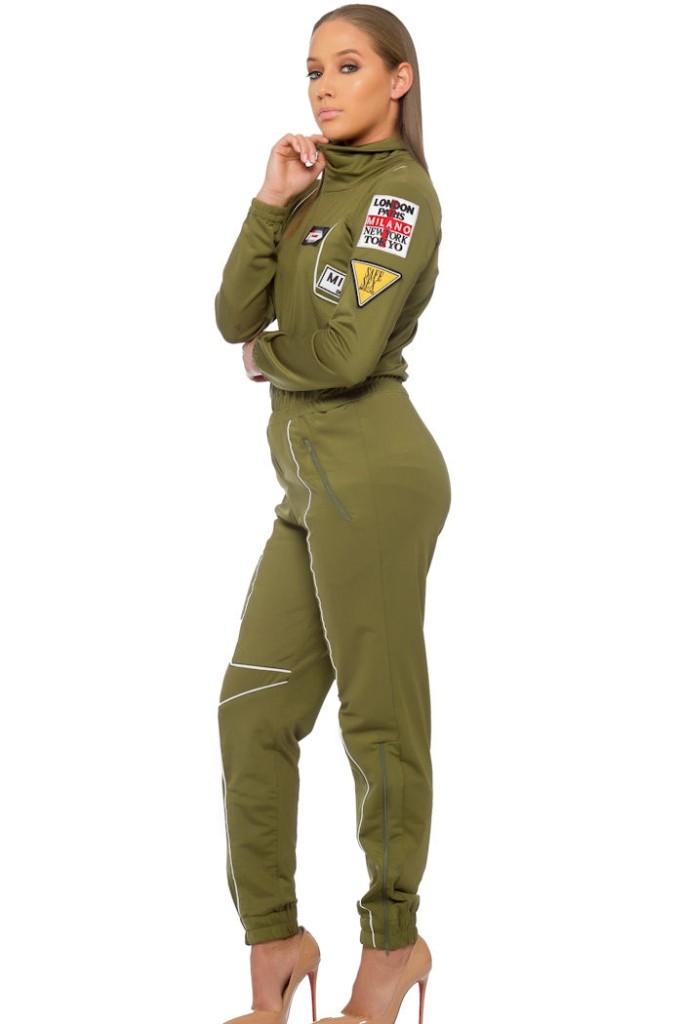 Venus and Mars Jumpsuit Retrieved: 1/18/2016 From: Milano Di Rouge IG
Now that we have mentioned the jumpsuit a little, what are three MUST HAVES from your collection that our readers need to make their style Unregistered?
"1) The Military sweat suit if definitely a must have. You can throw it on with heels [and go out] or sneakers and go to the mall. It is a universal outfit that constantly sells out."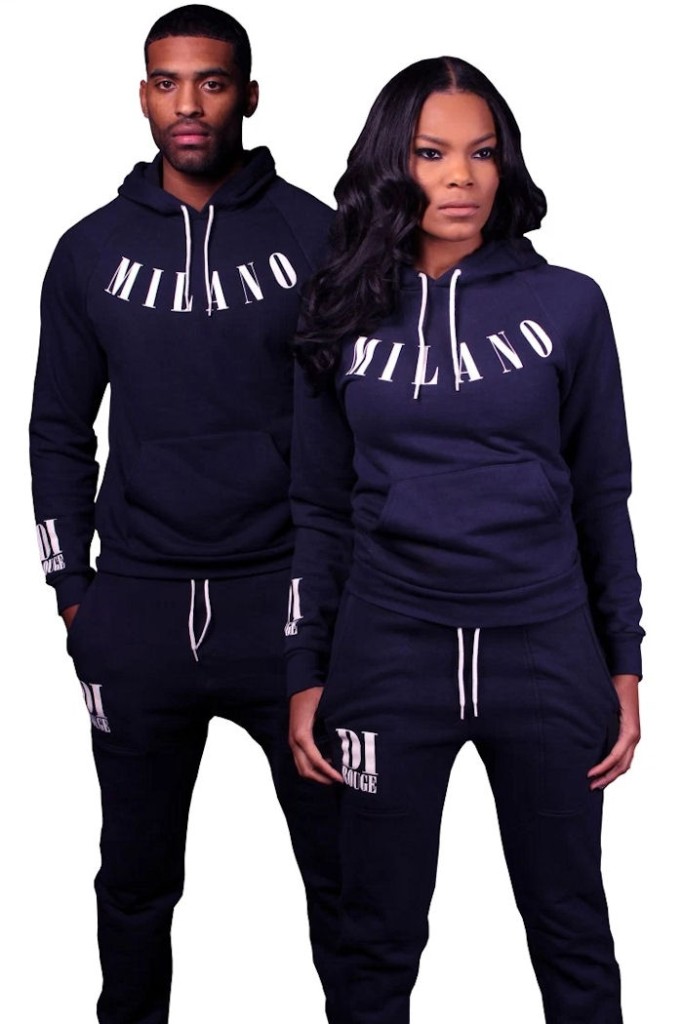 Military Sweatsuit Retrieved: 1/18/2016 From: http://www.milanodirouge.com/shop/
"2) The Dlano Button Down is also a must have. Think of it as the all purpose shirt. You need it because it is a unisex item that is clean cut and versatile for any occasion."
Dlano Button Down Retrieved: 1/18/2016 From: http://www.milanodirouge.com/shop/
"3) Finally, the Venus and Mars Jumpsuit. Out of all three this piece will is a must have for the female reader of Unregistered Style for more than one reason. Ladies can dress it up and dress it down. It is a customer preference that we keep restocking."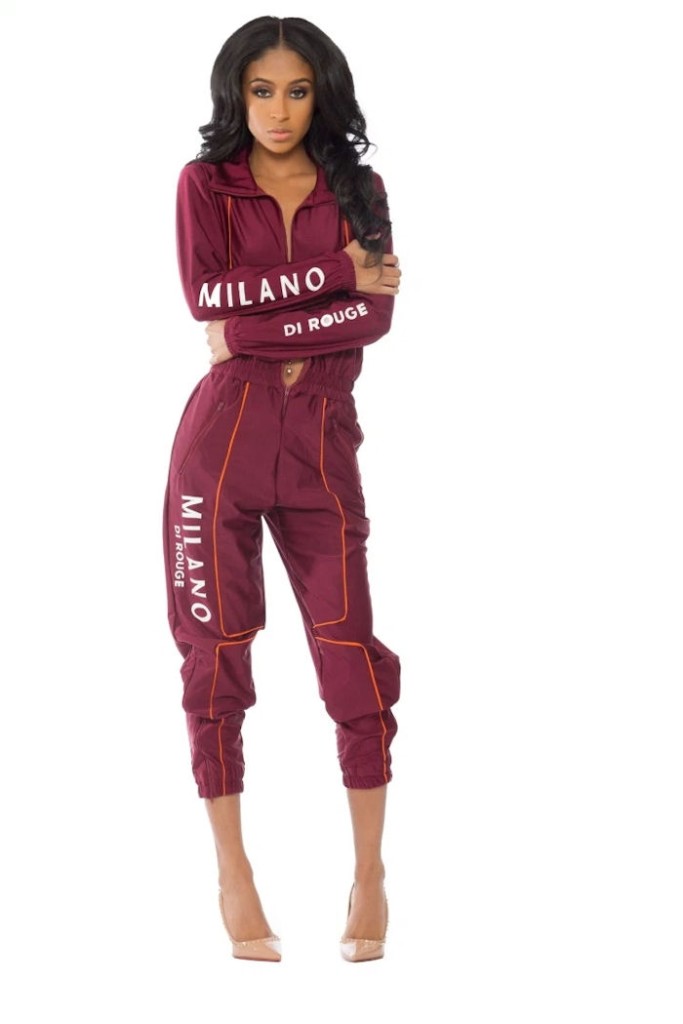 Venus and Mars Jumpsuit Retrieved: 1/18/2016 From http://www.milanodirouge.com/shop/
These pieces are great! The jumpsuit is definitely something that I need to check out not only do I love the simplicity of only having to iron one thing, but I cannot find a jumpsuit that does not give me an awkward fit around the hips! Can you tell me what sets your brand apart from the average street wear brand?
"I know that our stance on quality sets us apart. Everything we sell goes under quality control.
Additionally, a few designs are designed by me like the Venus and Mars jumpsuit, the Khloe dress, and the Dlano top. Those are all Milano cut and sew.
The other items are manufactured."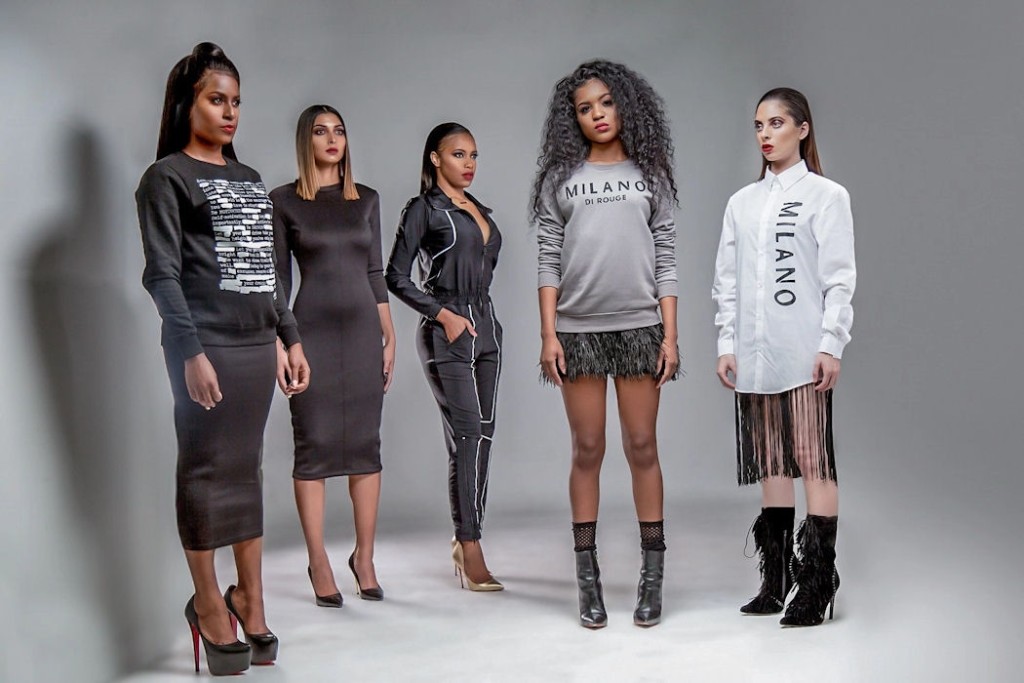 The Highroad F/W 15 Retrieved 1/18/2016 From Milanodirouge.com
All of your products, the cut and sew items and the manufactured items are amazing, but where do you find your inspiration for these pieces?
"I find inspiration through blogs, fashion tips, motivation tips, all lead me into designing. I was always into fashion and design but never thought fashion design. I started off as a blogger [and transitioned into designing]. Milano Di Rouge is my first clothing line ever."
With this being your baby, I know you have planned for its future. Where do you see Milano Di Rouge going next season?
"As far as the lifestyle portion of the brand, I would like to take on a social initiative; I want to educate people on safe sex and HIV prevention. It will be geared it towards high school students because I want to use my brand and my platform to promote awareness to a topic that is not highlighted enough.
For the clothing line, I can see experimenting with more colors next season. I am such a black and white type girl which is why I added green and maroon, but I am thinking sparkles. I love streetwear but one of my longterm goals would be to branch out and do a collection that you wouldn't even know is Milano, but that is further down the line so keep your eyes open. #UnregisteredStyle"