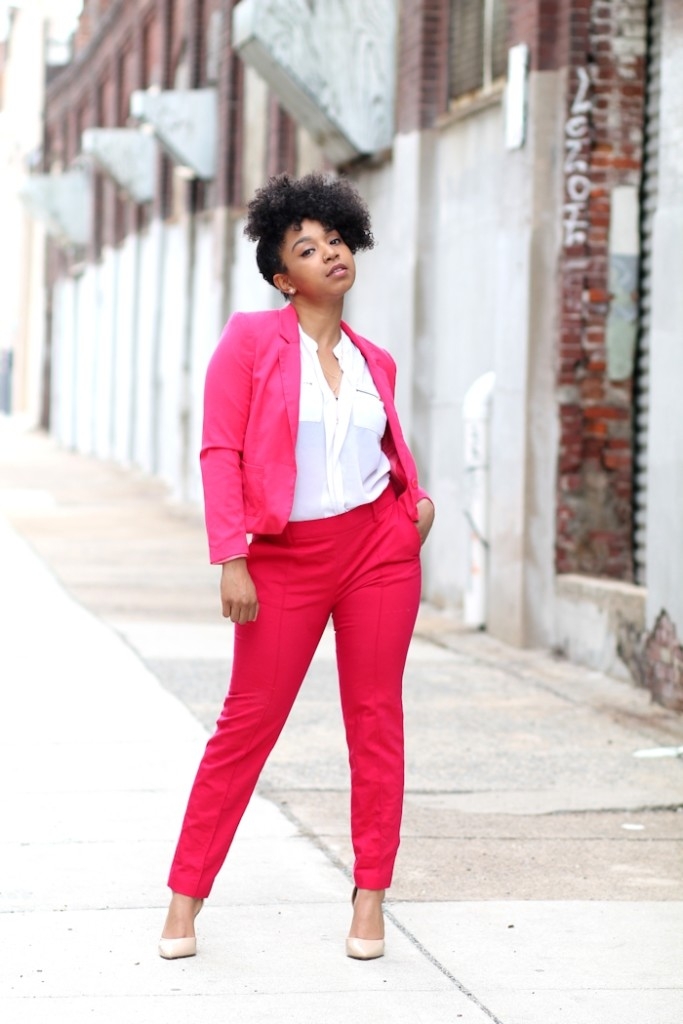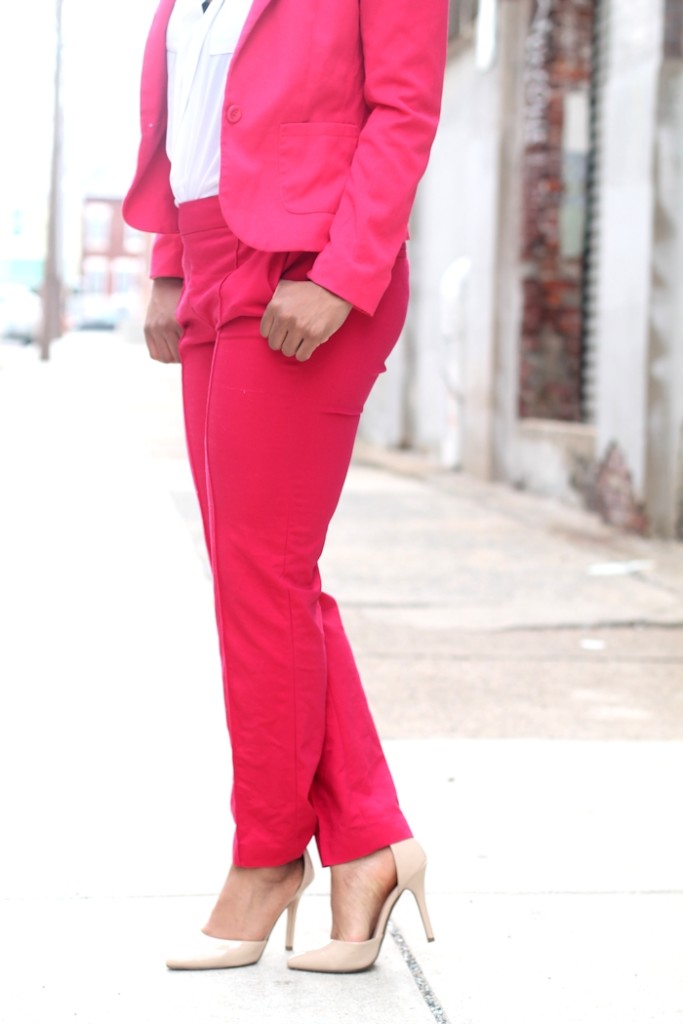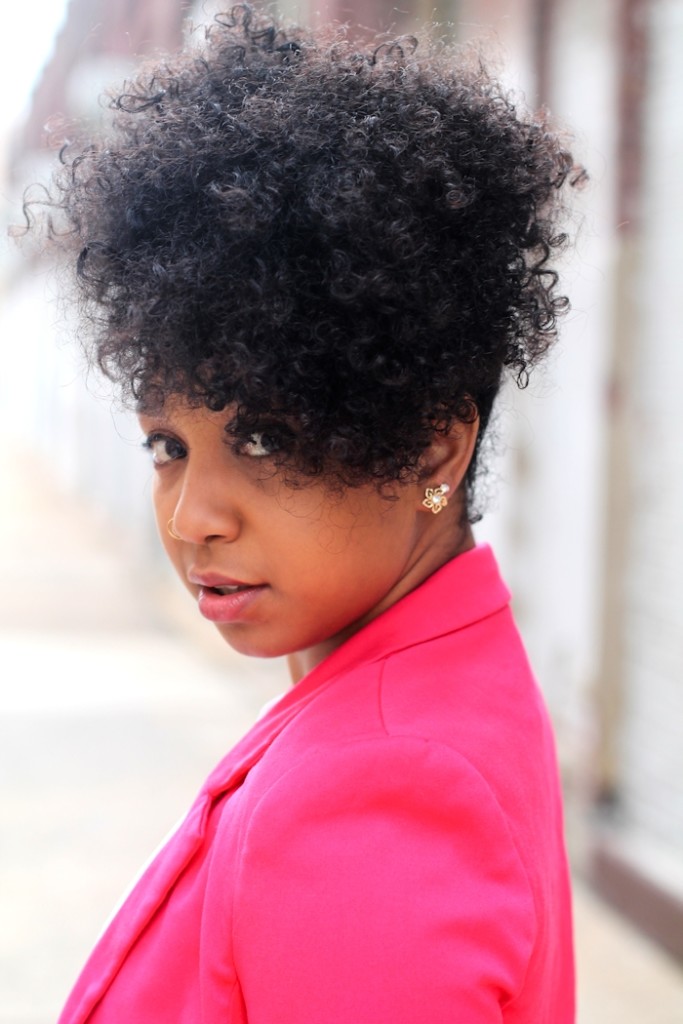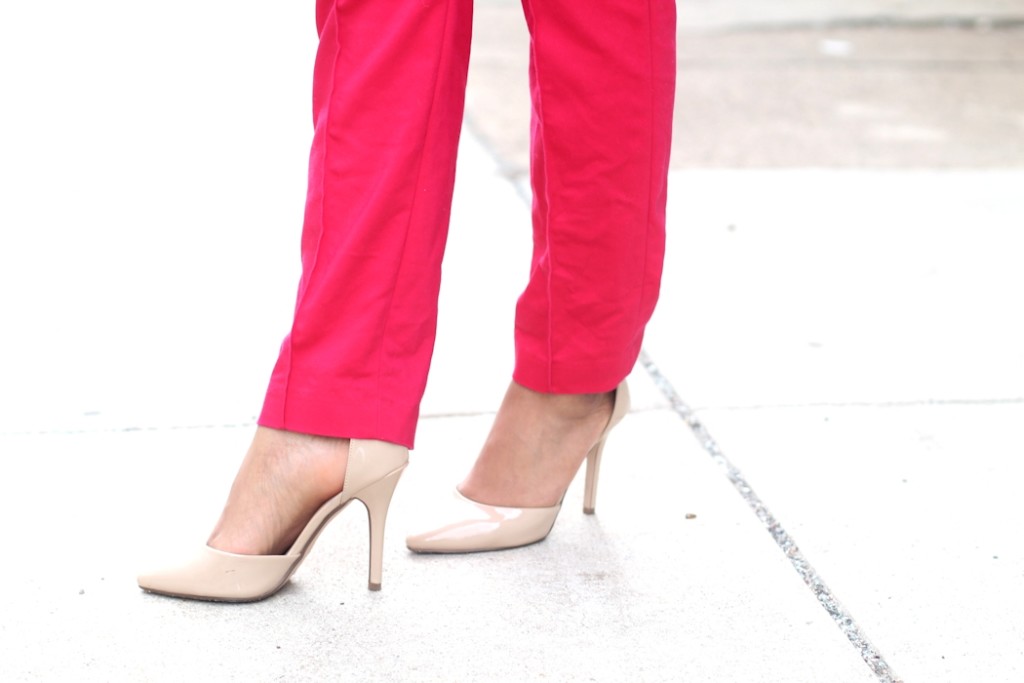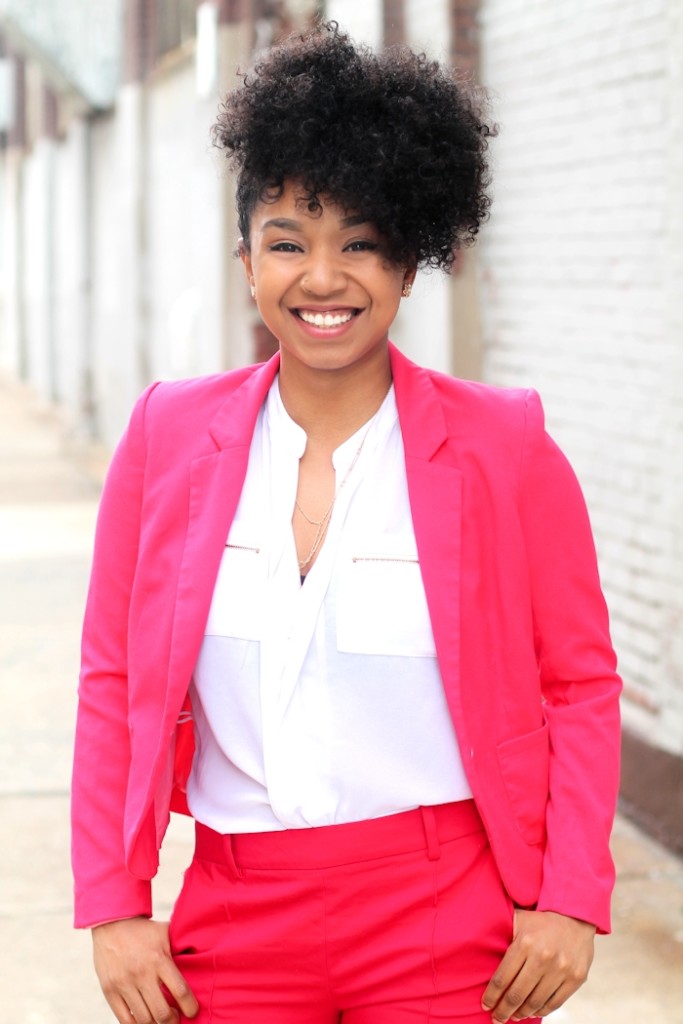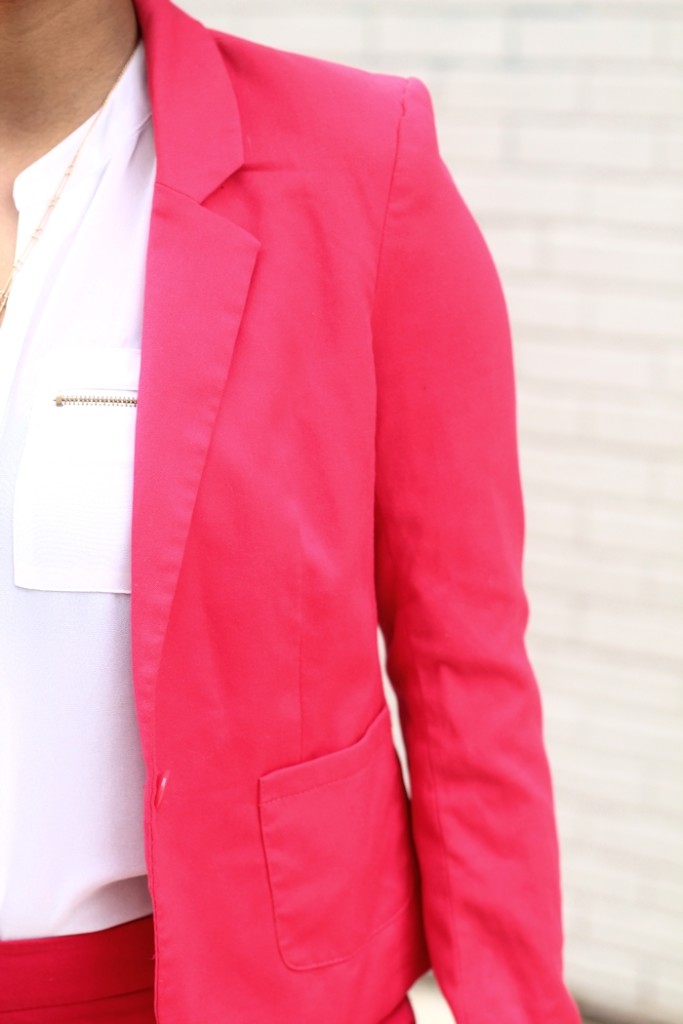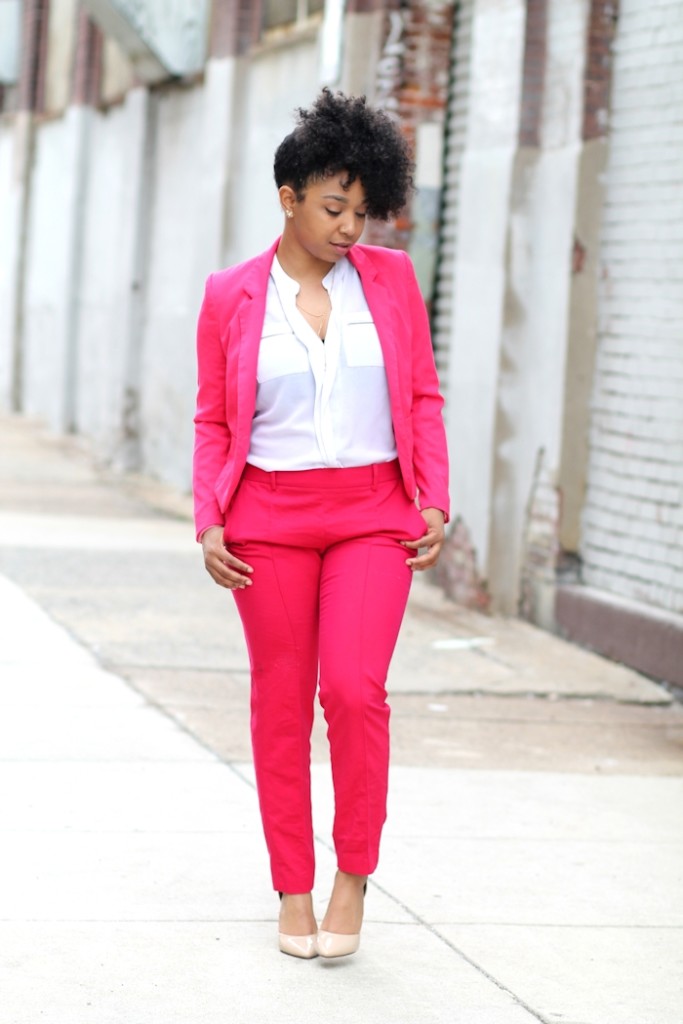 What She Wore
Suit: Shoptiques
Shirt: GAP
Heels: Steve Madden
Are you looking to spice up your wardrobe this spring? If so, perhaps you should take inspiration from your boyfriend and invest in a two piece suit. Created in a variety of colors and prints, the formal suit looks great when styled with any heel. It's the perfect option when trying to bury gender lines.
Today, Brandi shows off her pink, two piece pant suit. With a nice fit, Brandi's suit looks great with a simple white, button-up shirt and nude heels. This look definitely put's a spin on your traditional, business attire, especially with all that pink.
So, how do you feel about this particular look? Feel free to share with us in the comments section below.
Thanks for reading!