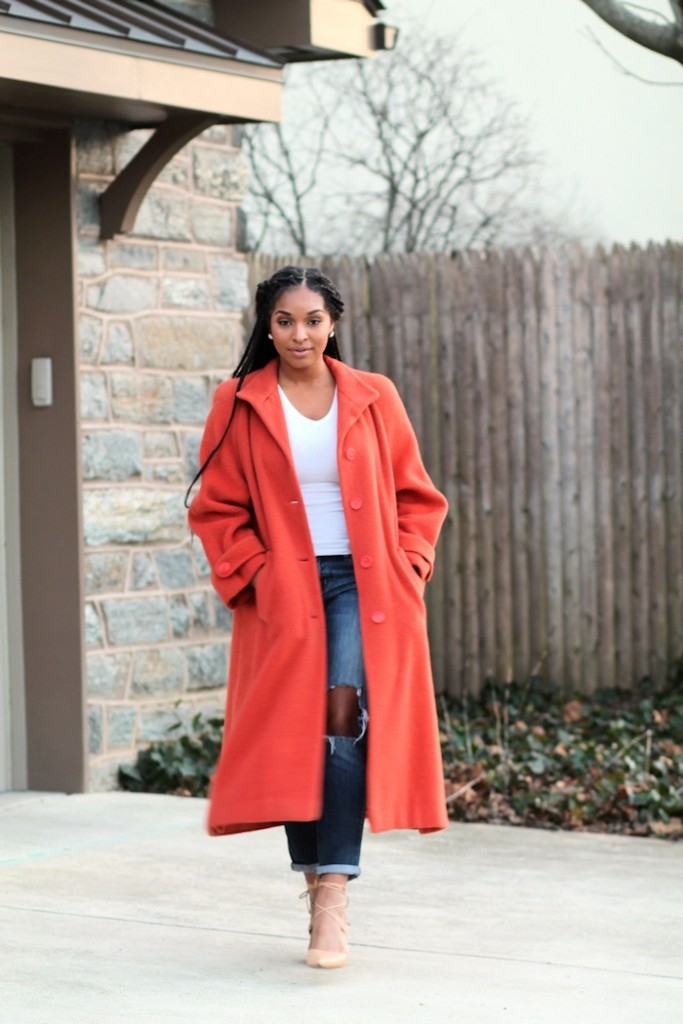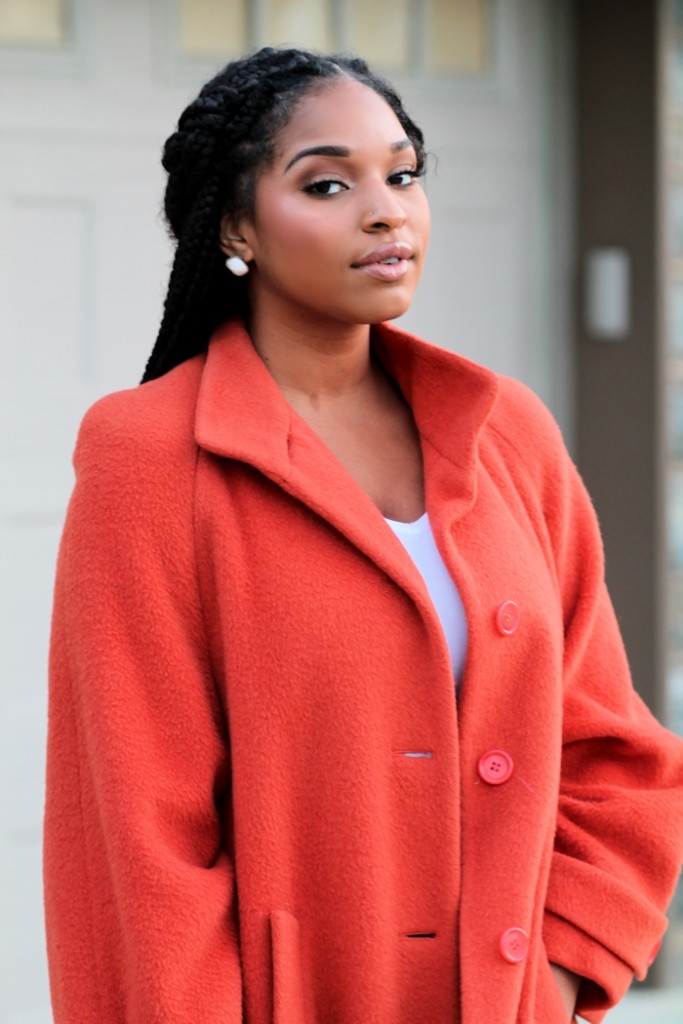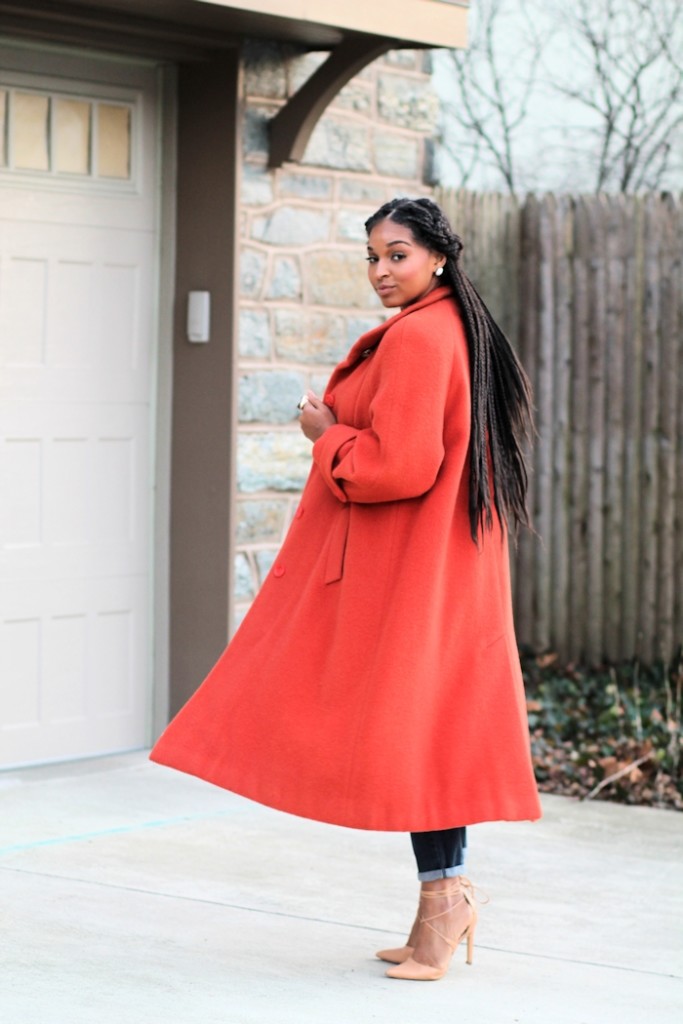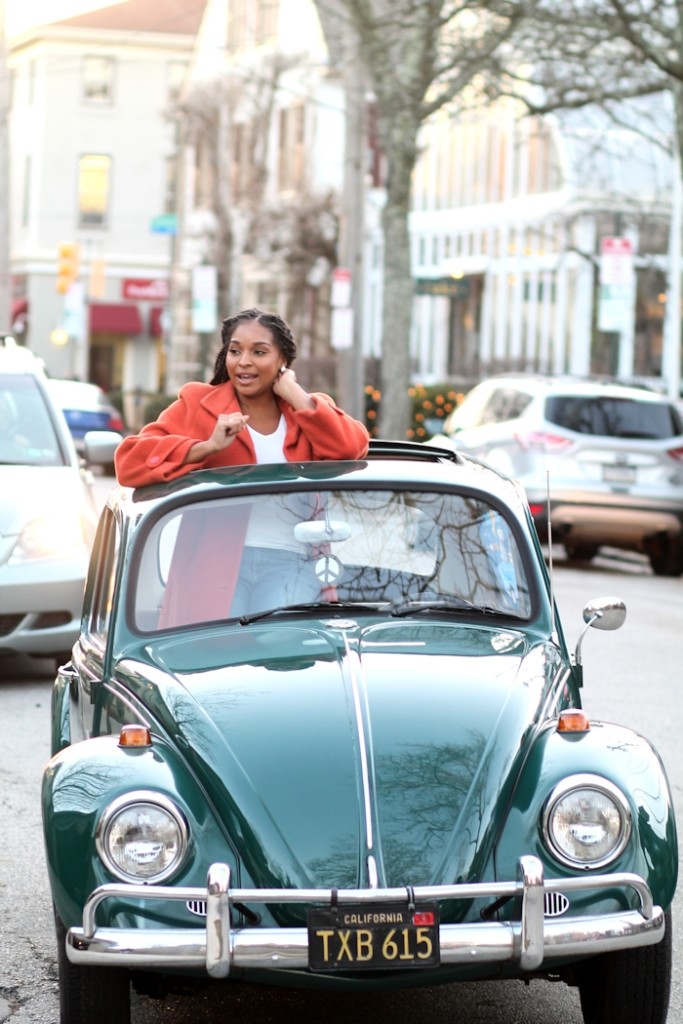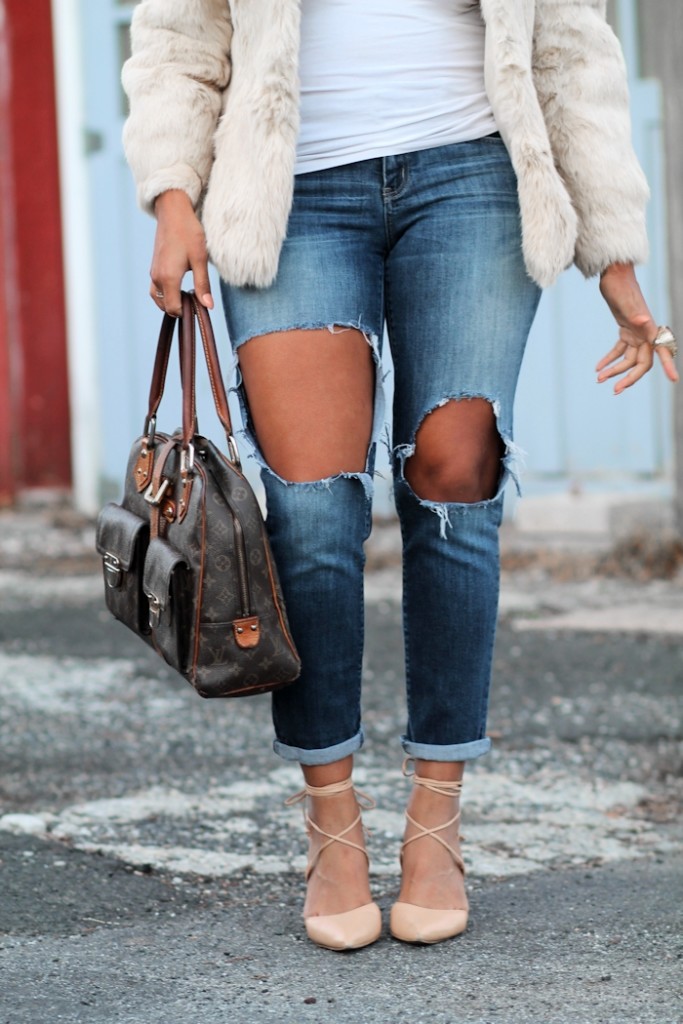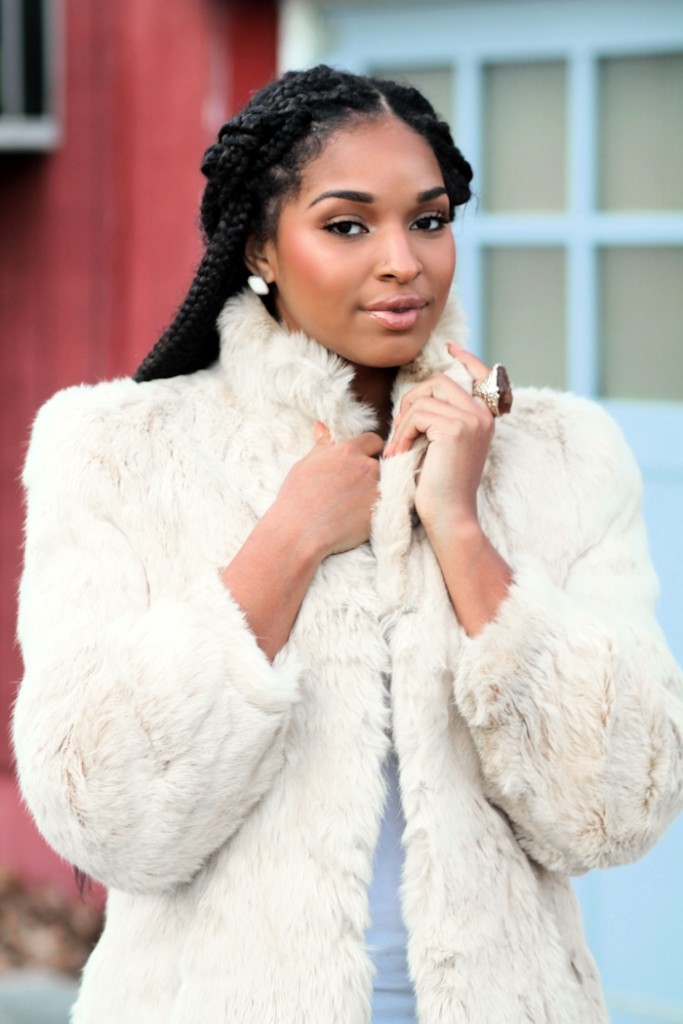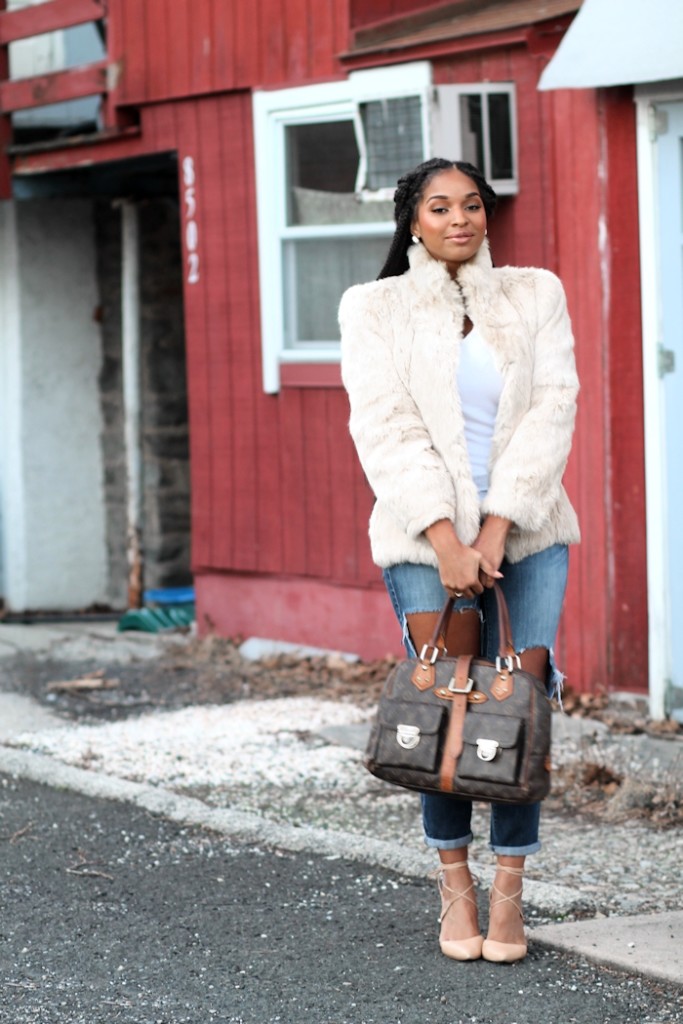 Fur Jacket: Vintage |
Wool Coat: Mom's Closet
Although it's March and spring will be here before you know it, there's no need to get rid of your winter wardrobe just yet. Temperatures are still cool enough to wear your favorite statement pieces.
For this post, our favorite stylist, Dyandra Raye, shows off her wool and fur coats respectively. Both looks were slayed with a simple tee and destroyed jeans. She states, "Winter is all about coats so why not "go big or go home" with outerwear that will start conversations. I scored this vintage fur jacket at a local consignment shop for less than $150. My orange trench is my mother's and another classic gem. Both coats turn a standard white tee and destroyed jeans into a runway ready look. Now you have two ways to create outfits based around foundational items with a fashionable twist!"
With these two looks, Dyandra is definitely staying warm and stylish for the remaining winter days.
So what do you think of this particular look? Feel free to share with us in the comments section below. Thanks for reading!