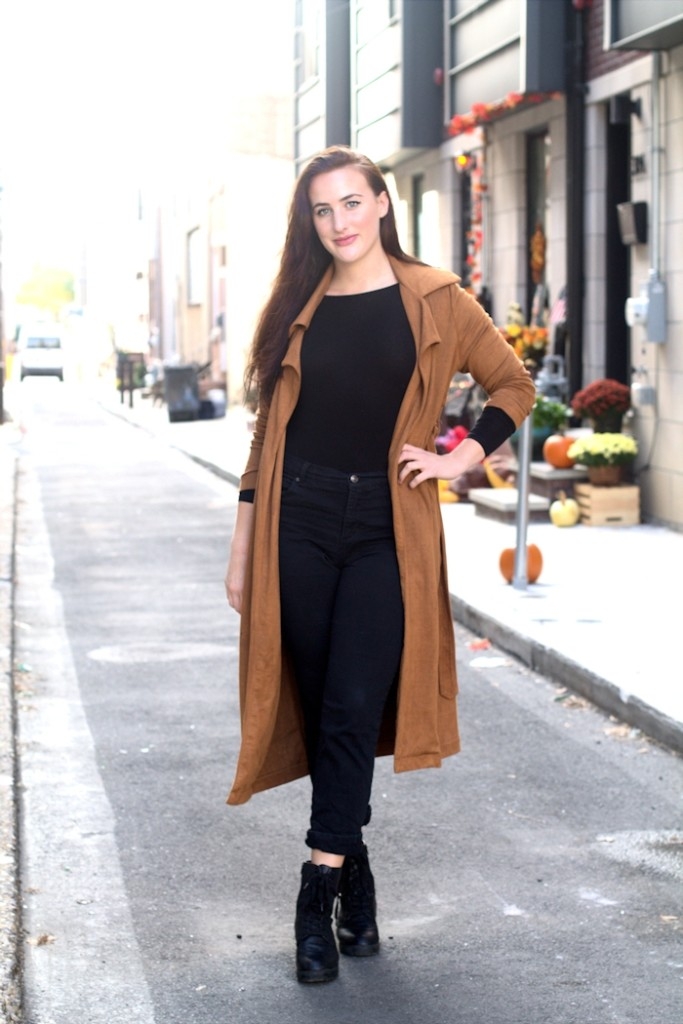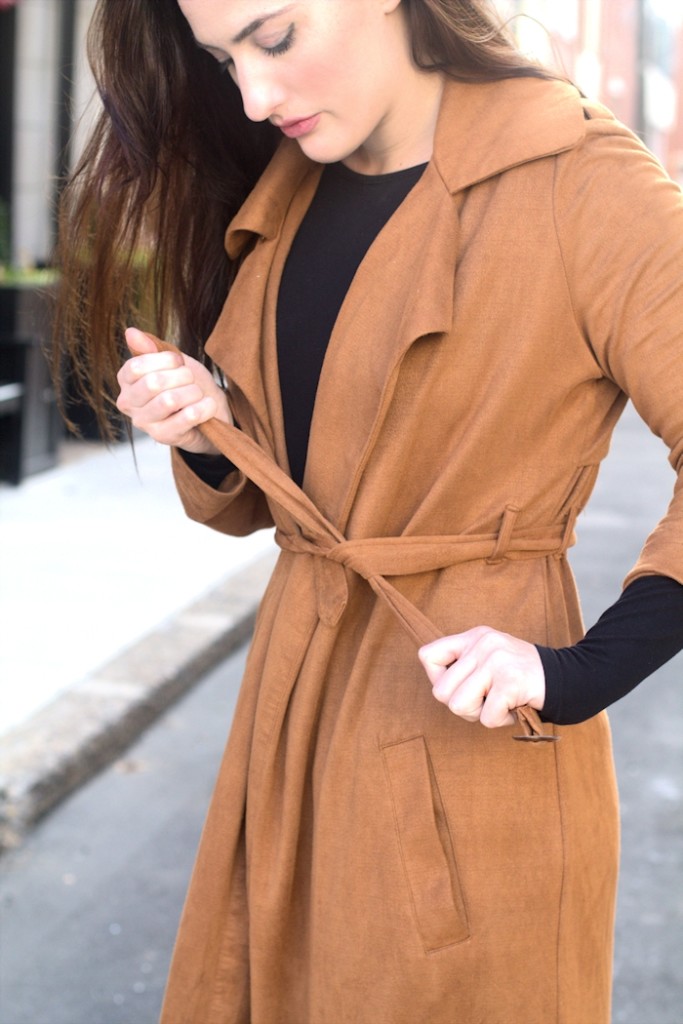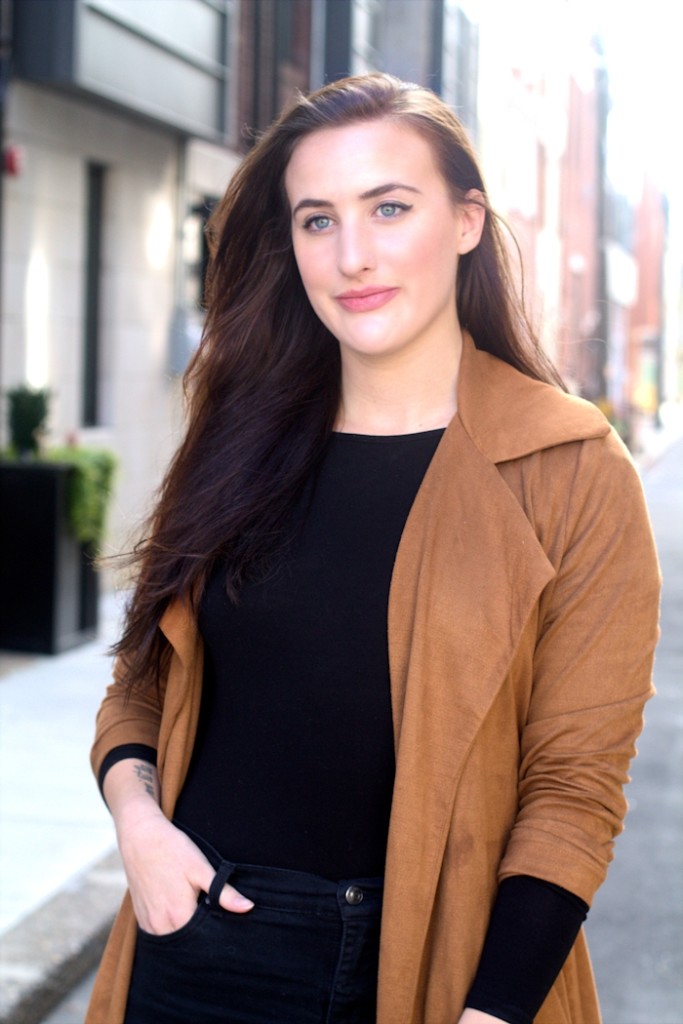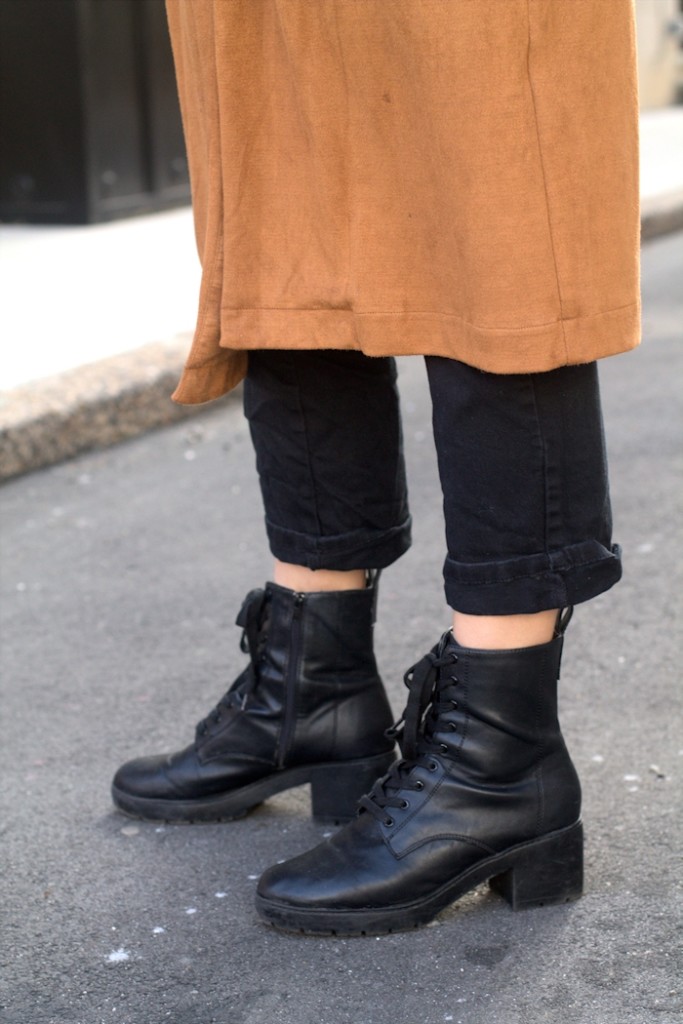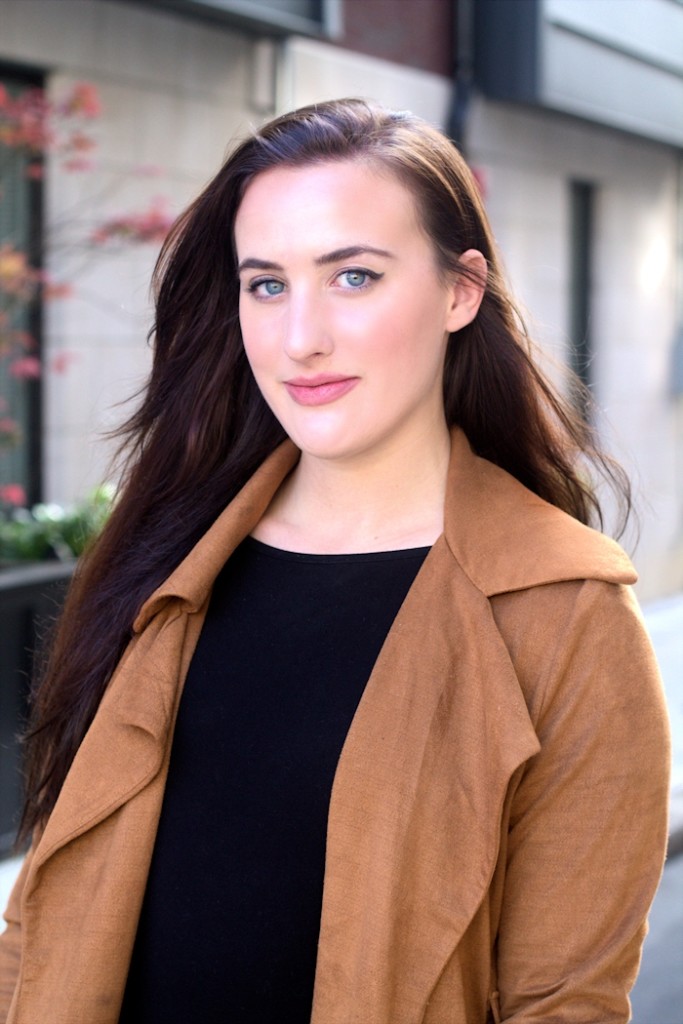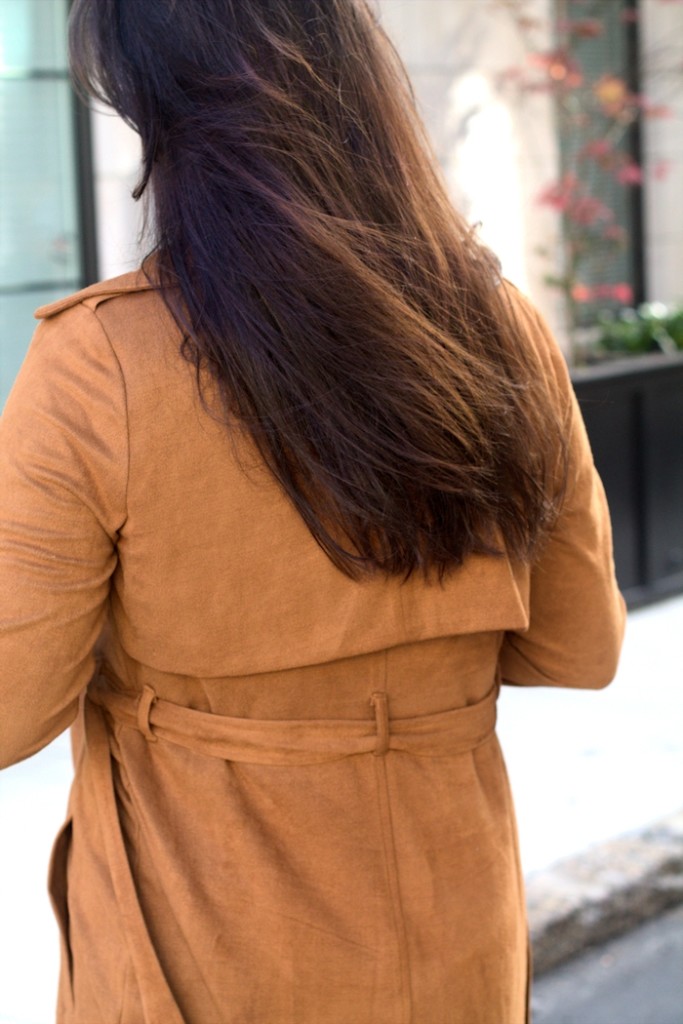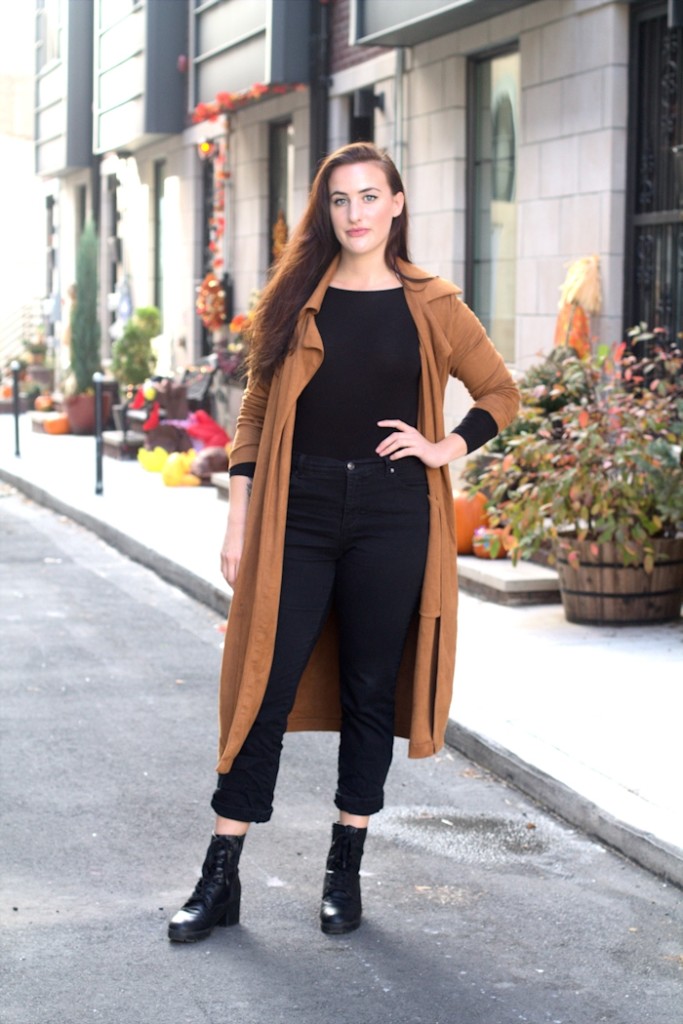 What She Wore
Coat: Missguided UK
Bodysuit: ASOS
Boots: Urban Outfitters
A little contrast goes a long way, especially when you're mixing colors like black and brown together. Tip: the key to mixing black and brown is using a lighter shade, like a camel undertone, to add that extra pop of color.
Today, Jaclyn is back on the blog to show off her latest fall obsession, the camel coat. As featured in a previous post found here, the camel coat has been an essential outerwear piece for a couple of years now.
Here Jaclyn styled her light weight camel coat with a pair of black skinny jeans worn over a long sleeve body suit. Remember, simplicity is the key here people!
How do you feel about this particular look? Feel free to share in the comments section below.
Thanks for reading!