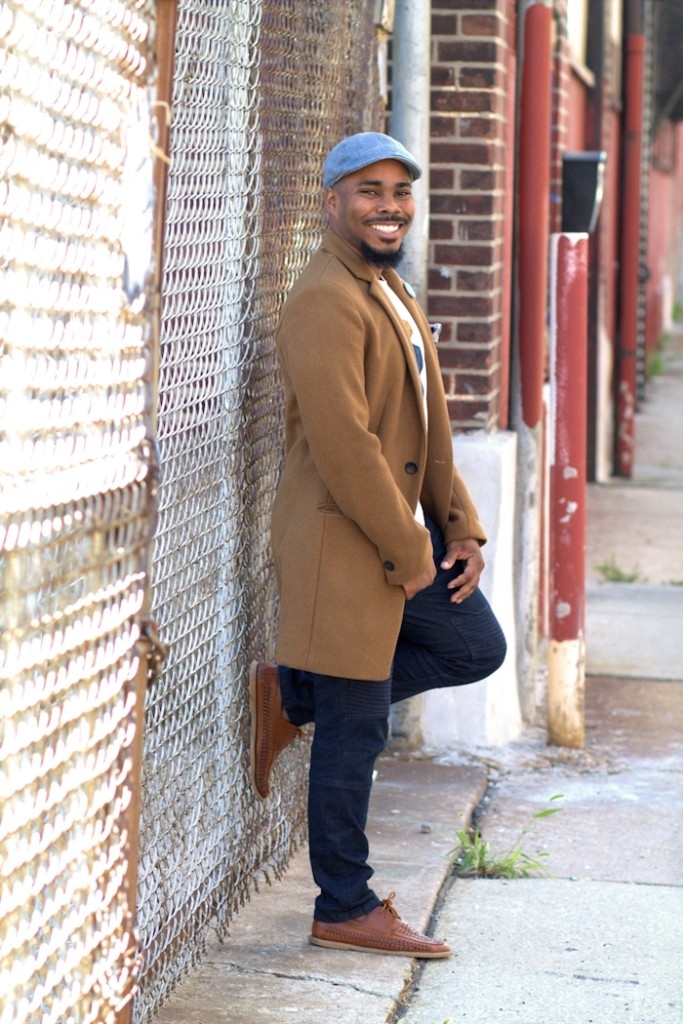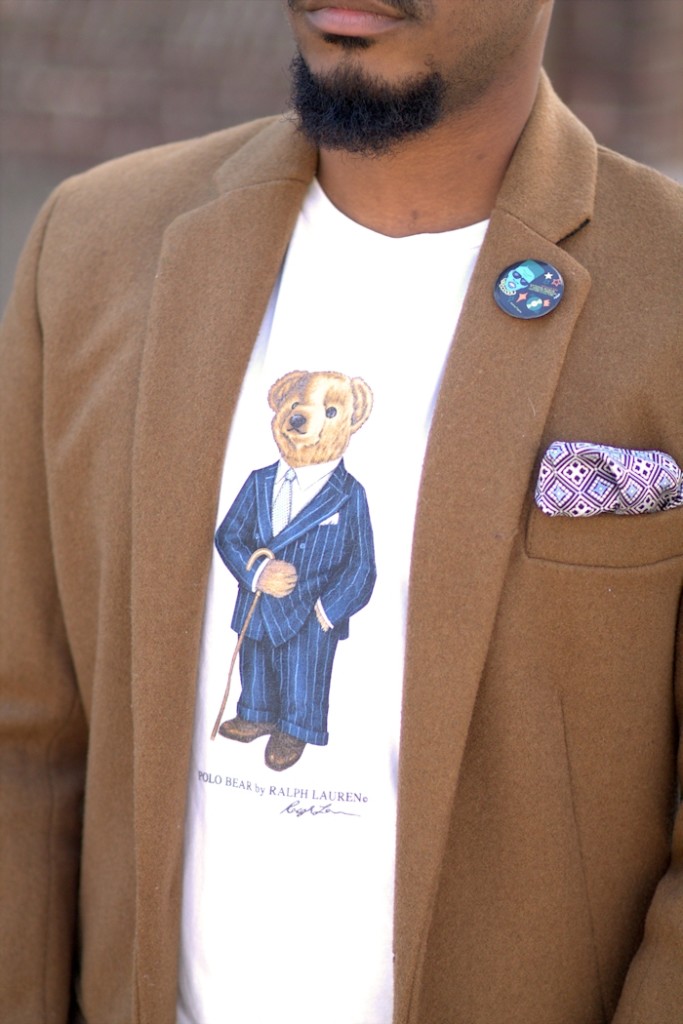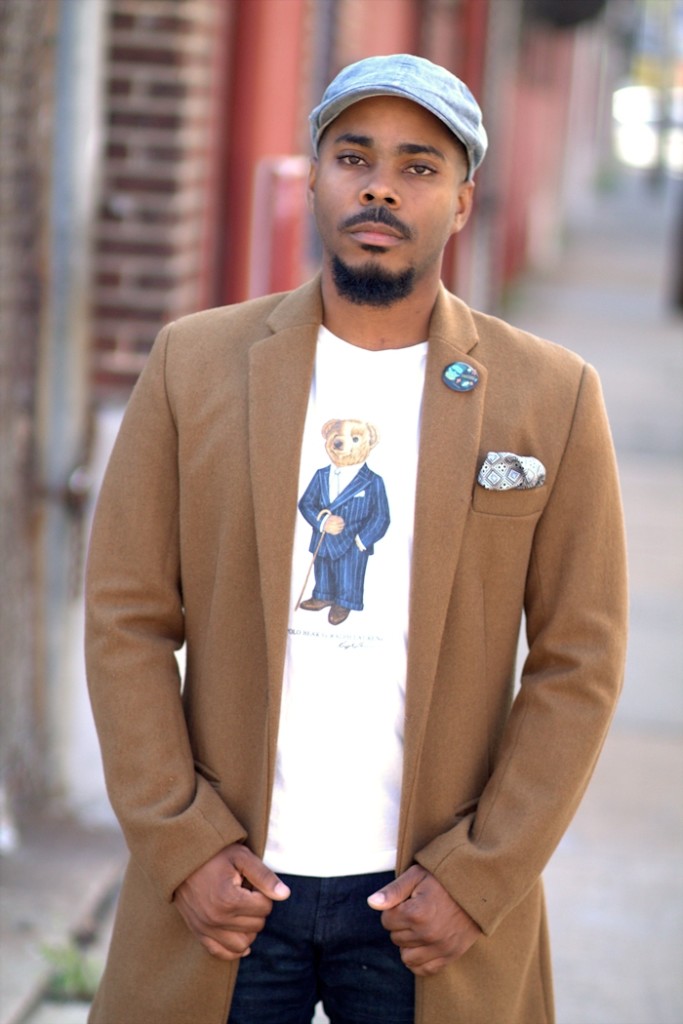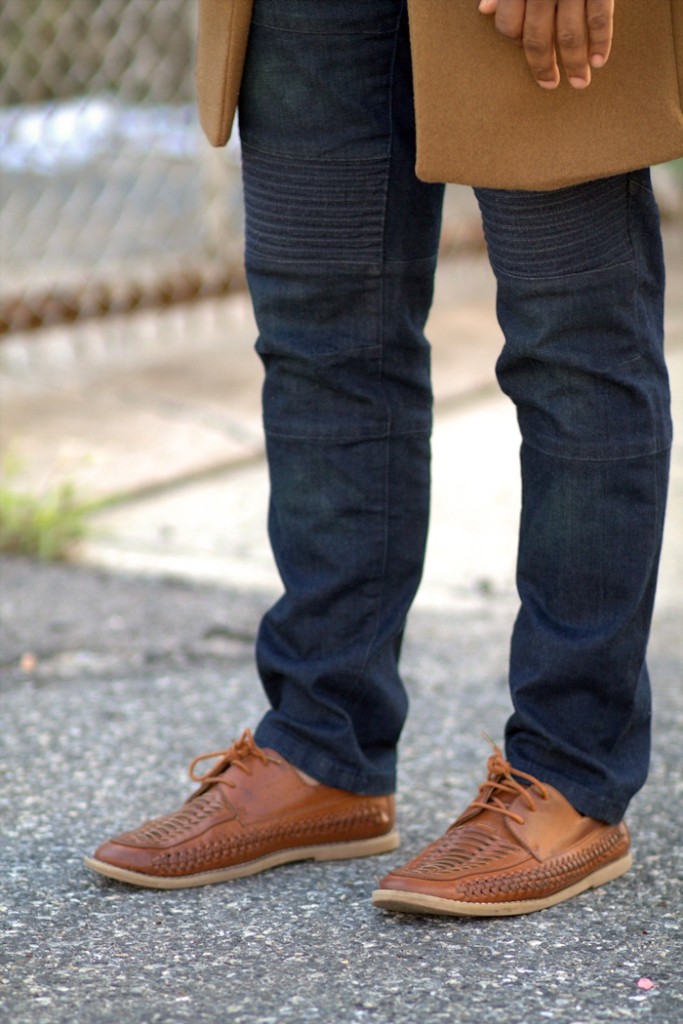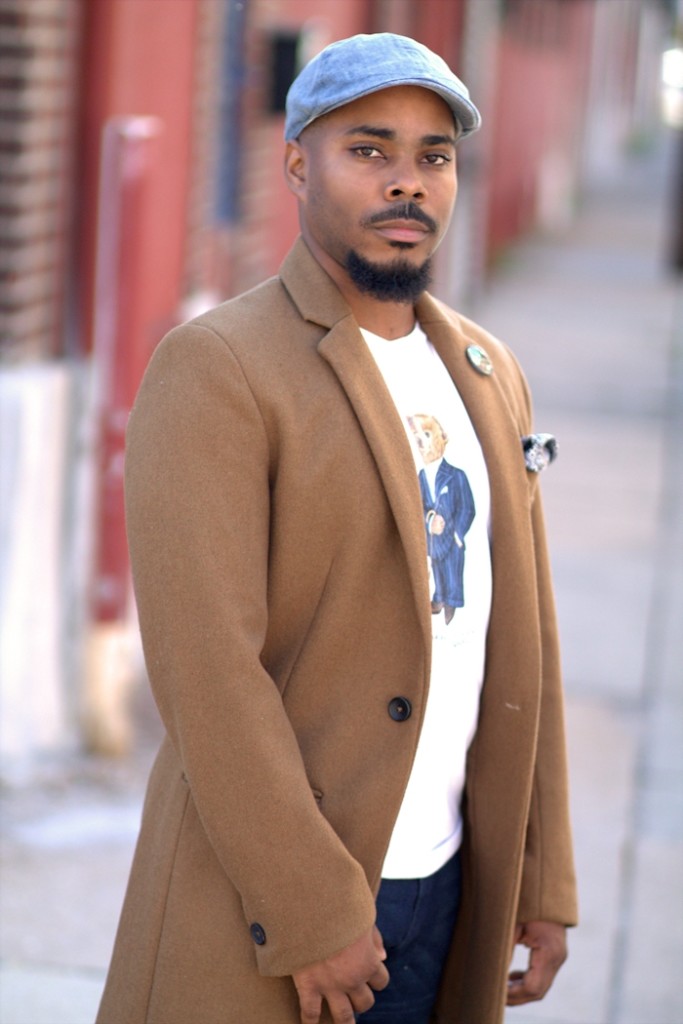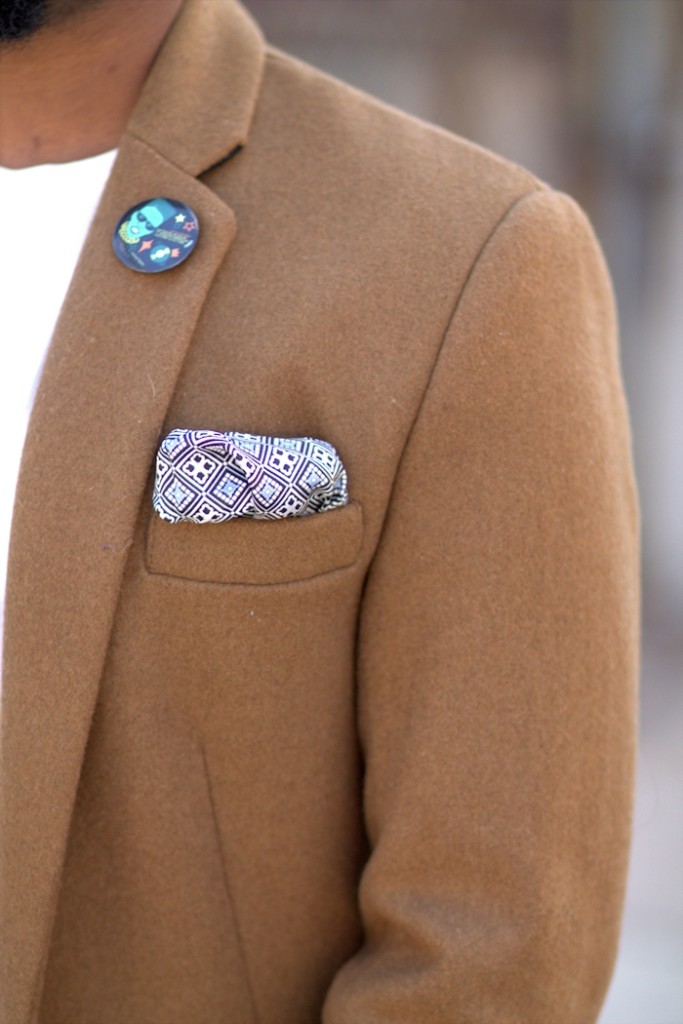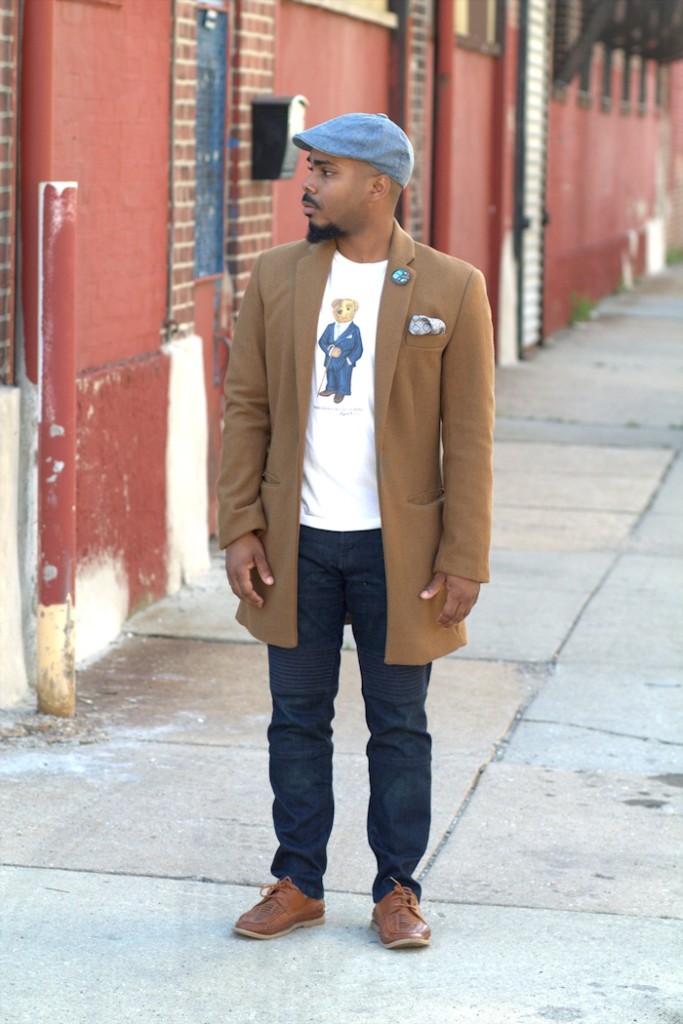 What He Wore
Overcoat: Forever21
Sweater: Forever21
Pants: H&M
In anticipation for the first day of December, friend to the site, Peso, came through once again to show off his latest look. Here, Peso heads out the house in this semi-casual ensemble.
What we love about this outfit is that Peso takes classic pieces, and combines them in a fun way. The old school Ralph Lauren t-shirt looks great when worn with our favorite seasonal garment, the wool overcoat.
As mentioned in a previous post featuring Kaseir found here, the wool blend camel overcoat is definitely a fall statement piece. Remember it doesn't take much to turn a simple look into something great. It's all about how you pair things and accessorize. Speaking of accessorizing, notice the pocket square and button located on the coat. Spiffy details! 
Polishing off this look, Peso donned a newsboy cap and brown dress shoes, keeping up with this street style theme.
So, how do you feel about this particular look? Feel free and share with us in the comments section below.
Thanks for reading!