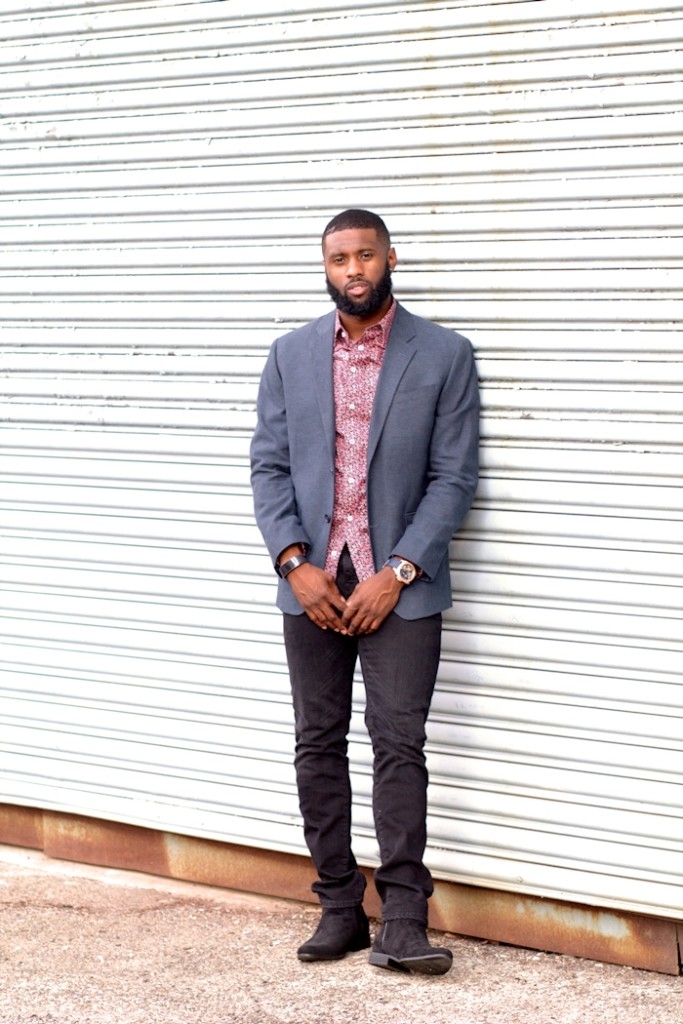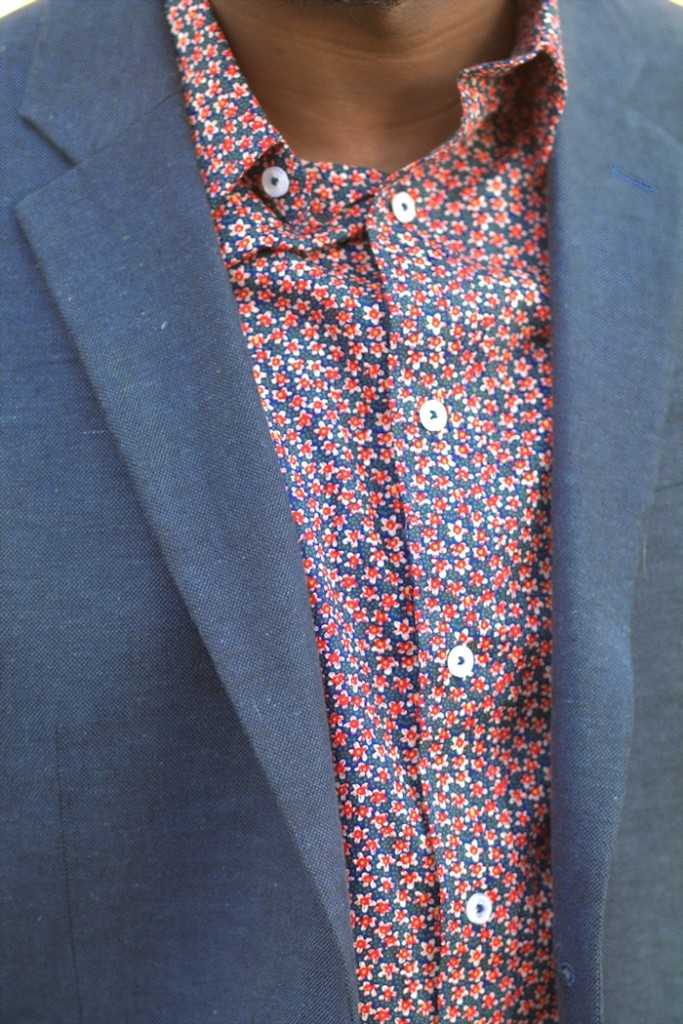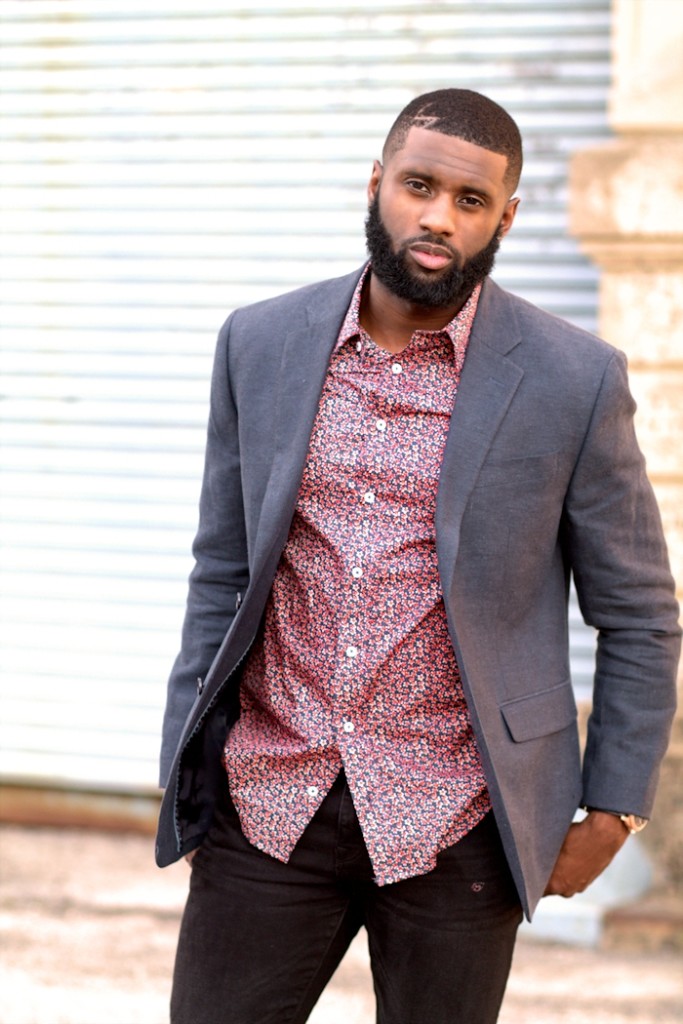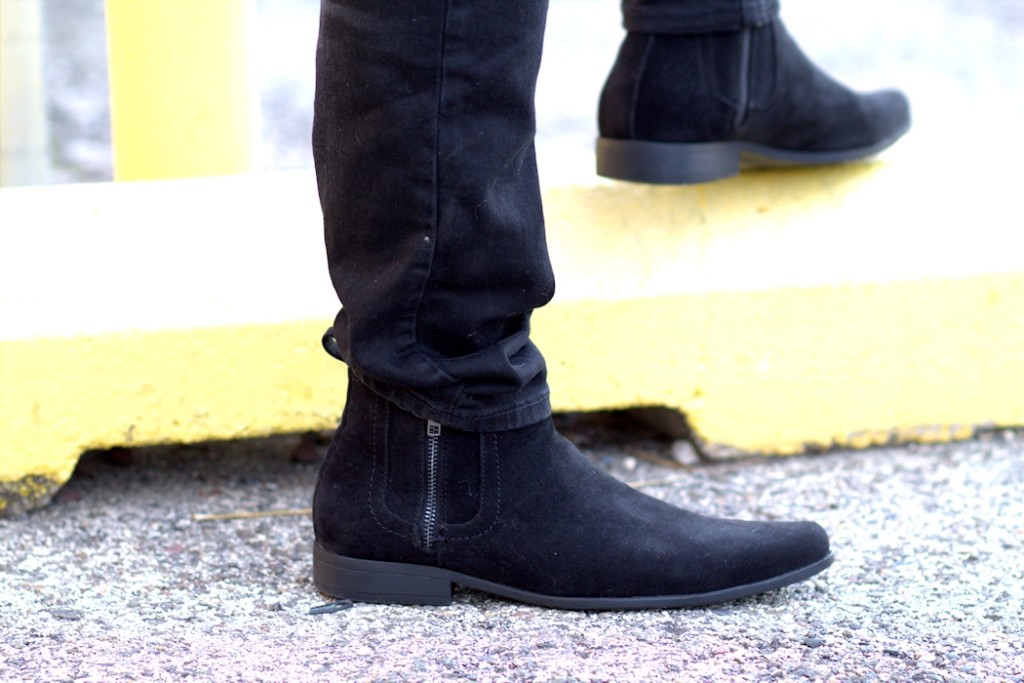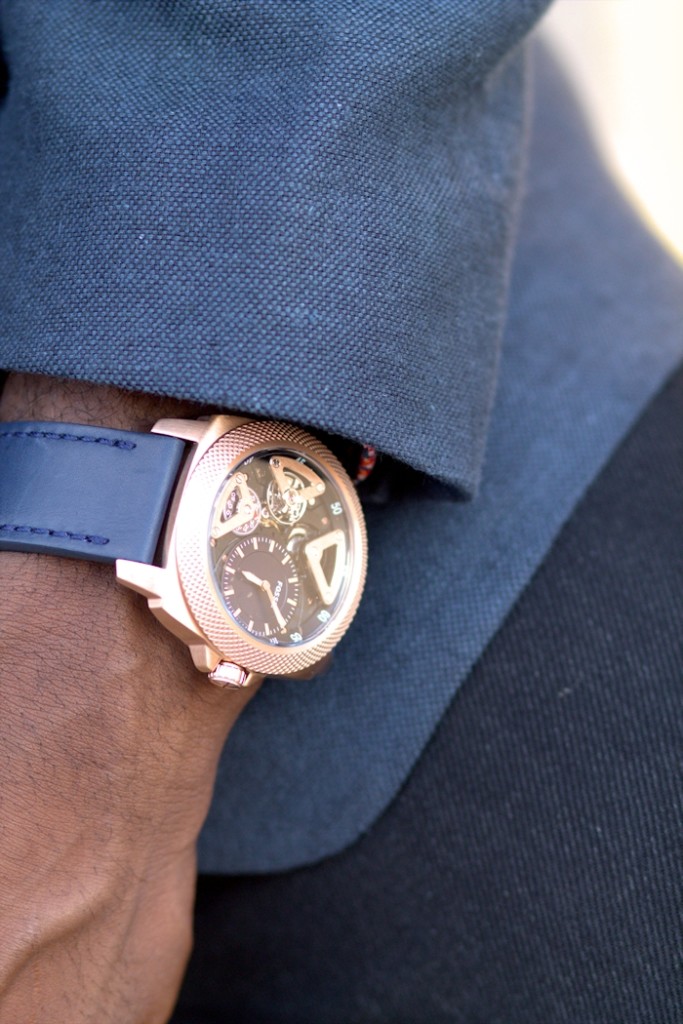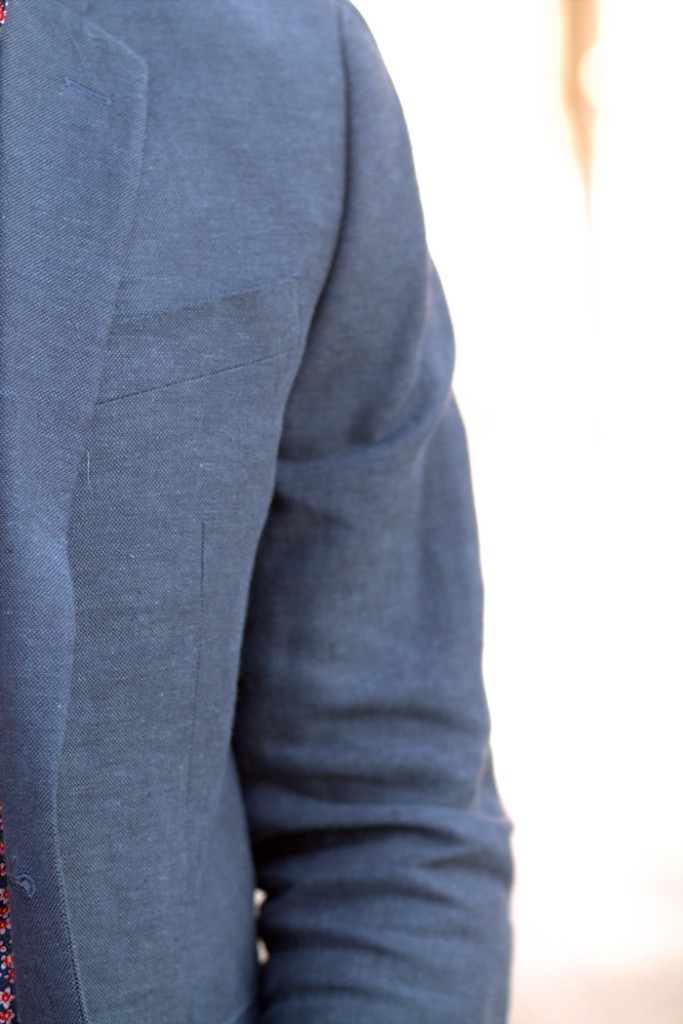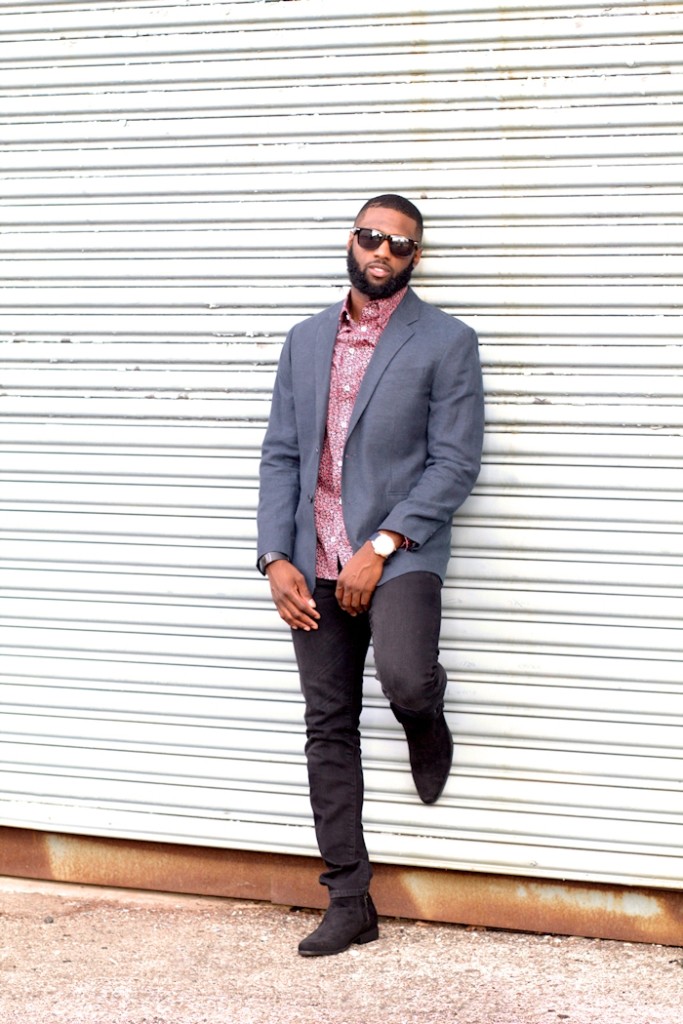 What He Wore
Blazer: Banana Republic
Jeans: CAP
Transitioning between seasons may sound intense, but it's actually a lot easier than it sounds. Most people find themselves mix matching their favorite autumn prints with their coziest winter coats.
Today, Adonis shows us another transitional look that can be worn to the office or for a night out. His casual, After 5 look includes a grey blazer, printed button-up, and black denim jeans. Double points for the floral print.
Remember when dressing up, your footwork is always important. To finish off this look, Adonis opted to with a suede chelsea boot. This is another great example of how to mix fall and winter fashion together. Nicely done if you ask us! 
So, how do you feel about this particular look? Feel free and share with us in the comments section below.
Thanks for reading!