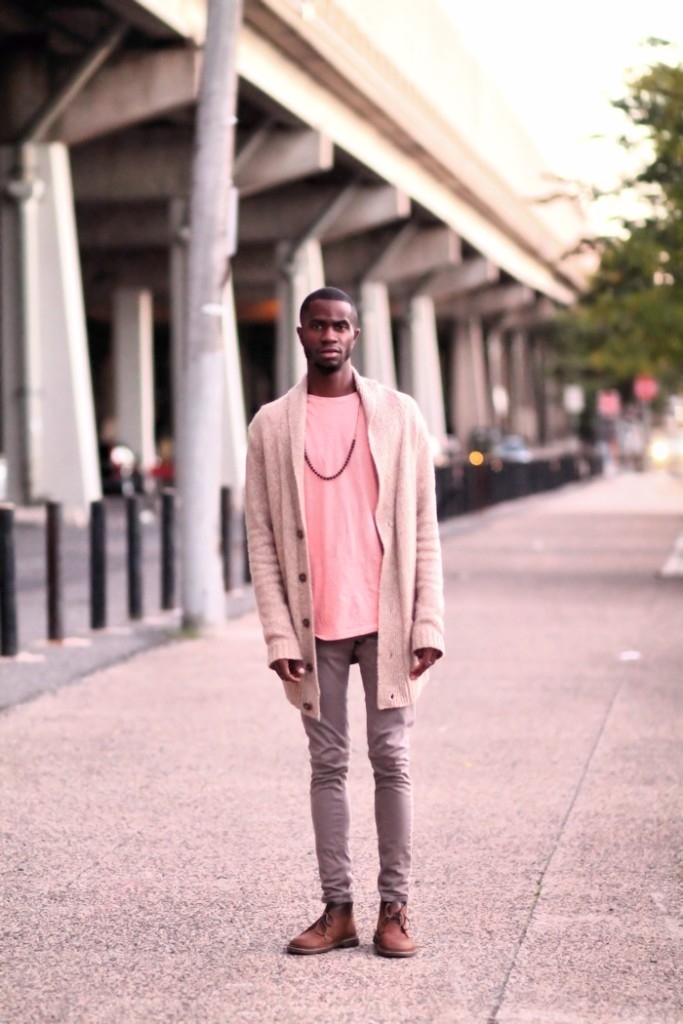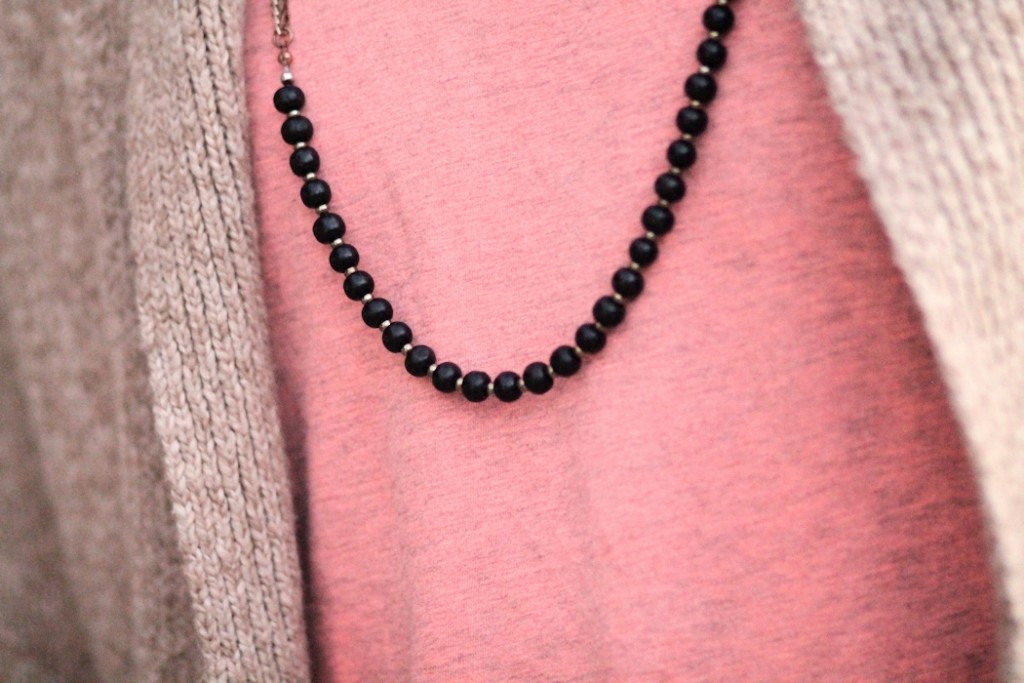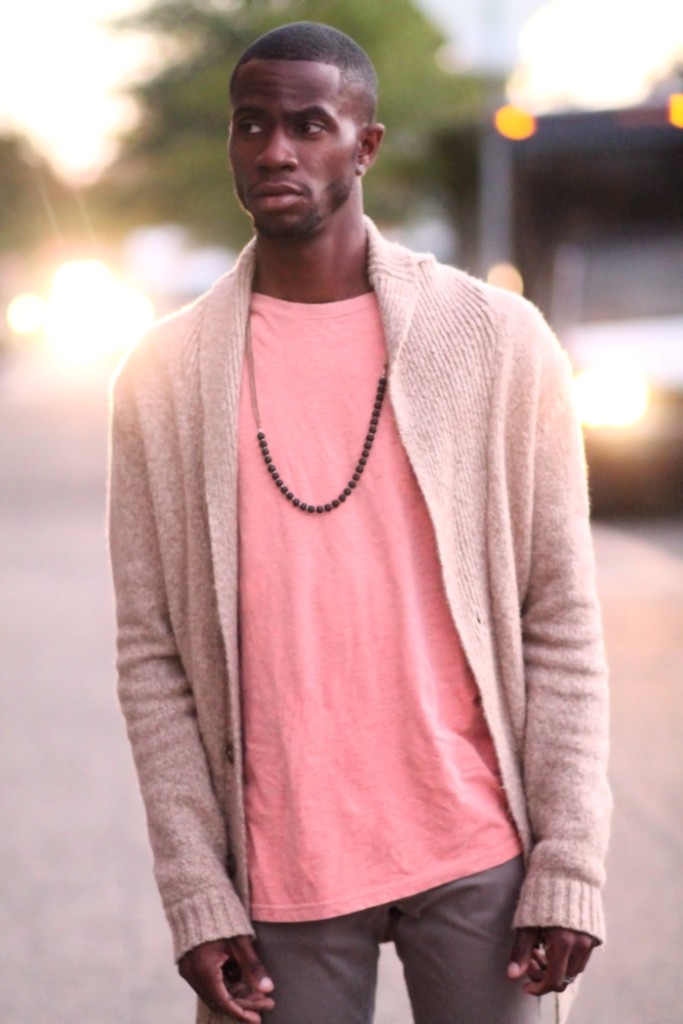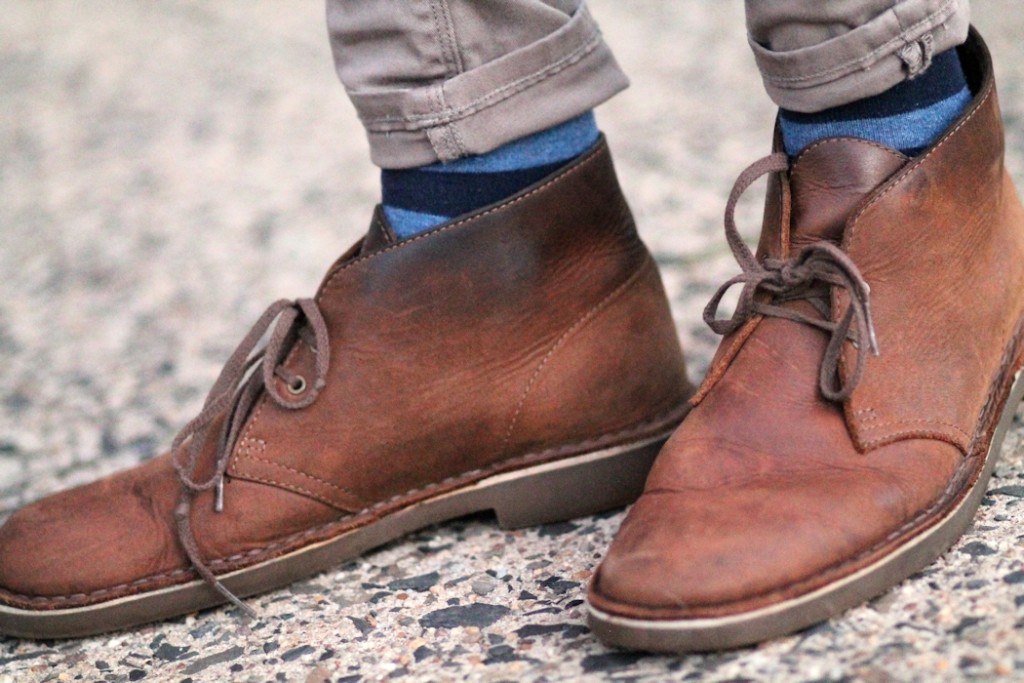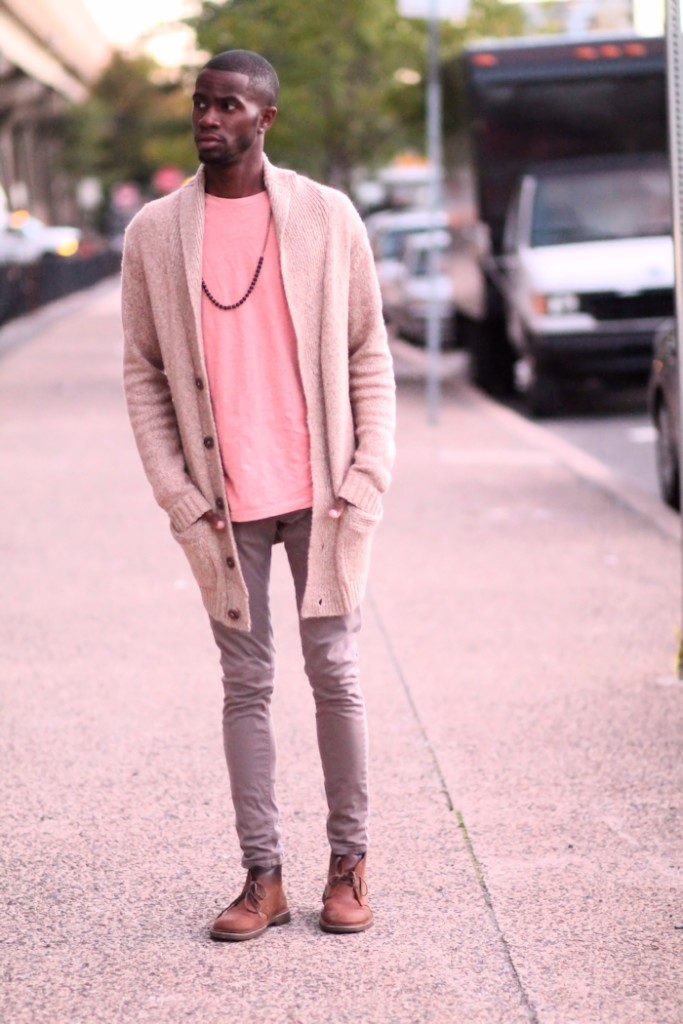 Cardigan: Forever21 | Shirt: H&M |
Pants: ASOS | Shoes: Clarks |
Accessories: TOPMAN
Bring a little fun to your wardrobe this season with a longline cardigan. Whether the material is thick or thin, this sweater ensures both warmth and style. Plus, it serves as a great layering option, especially during the cooler months.
Remember, keep things simple! Long cardigans look the best with fitted clothing and solid colors. For DJ HBK, he styled his khaki colored longline sweater with a simple tee shirt, jeans, and desert boots. Since the shirt is very brightly colored, it compliments the rest of his look quite well.
So, how do you feel about this particular look? Feel free to share with us in the comments section below.
Thanks for reading!