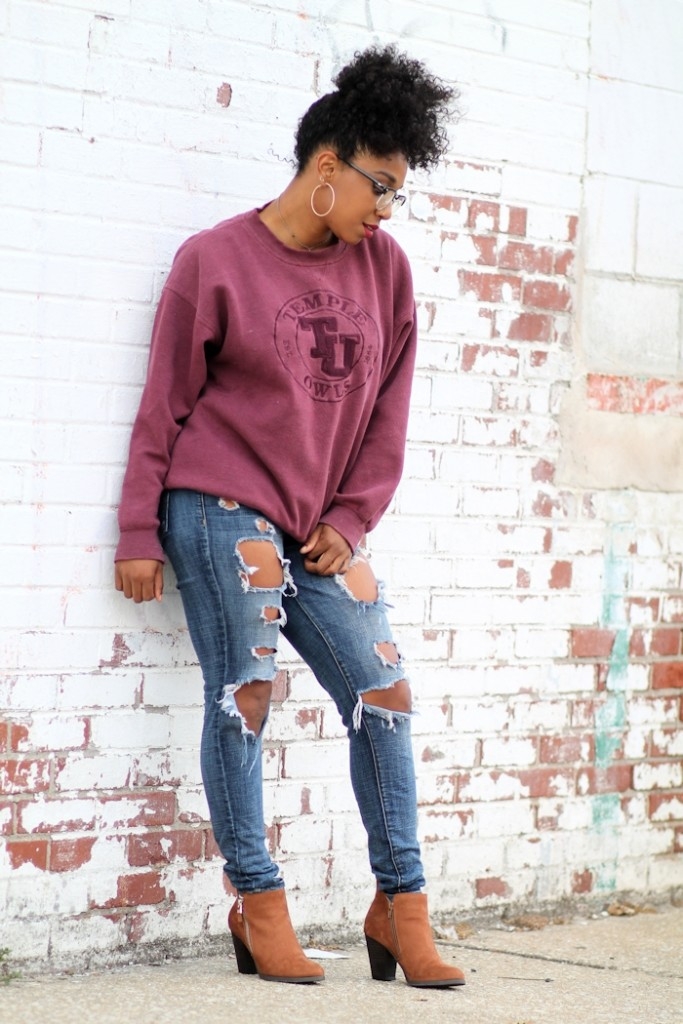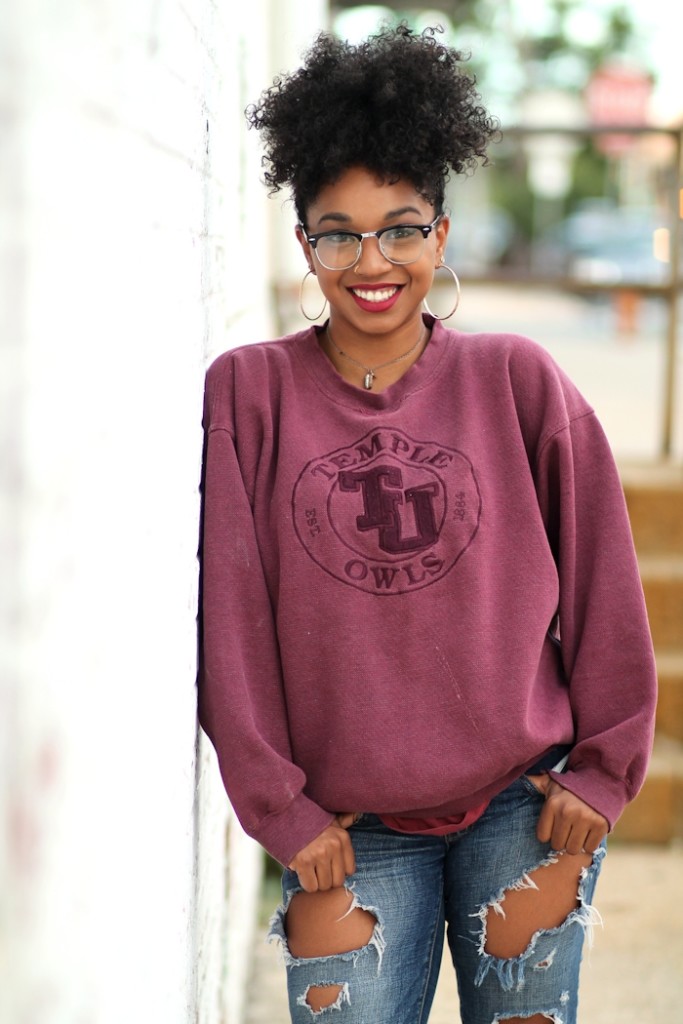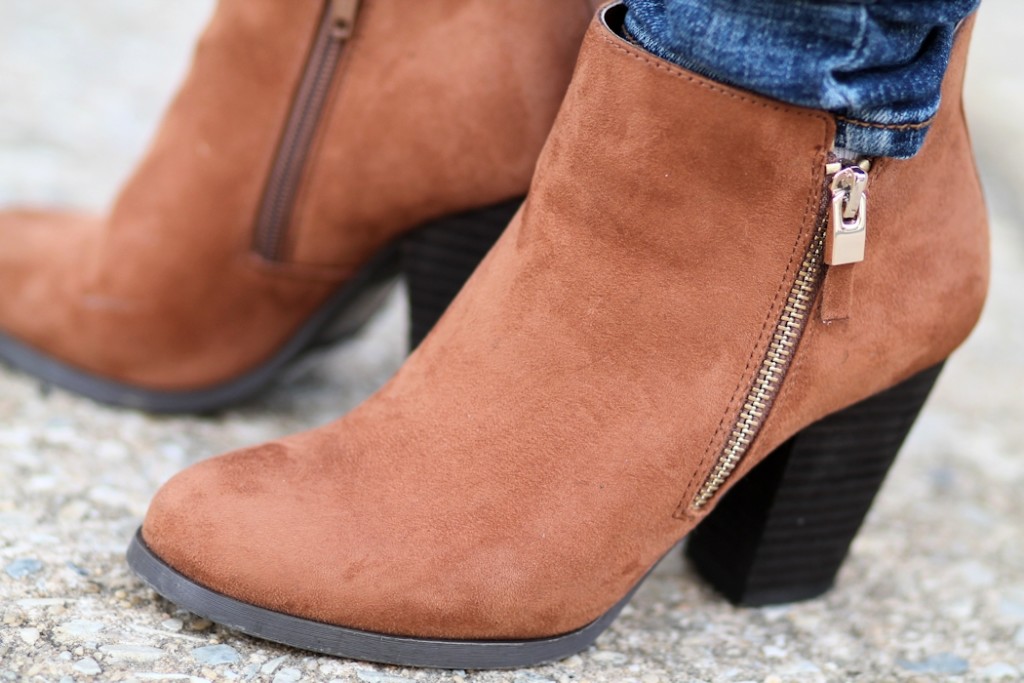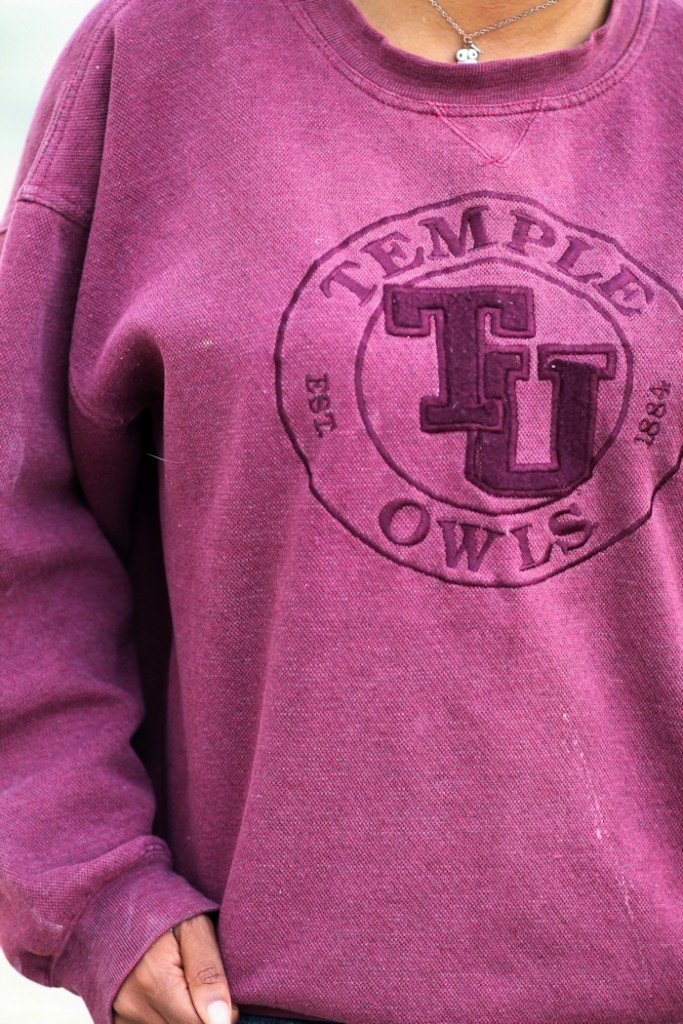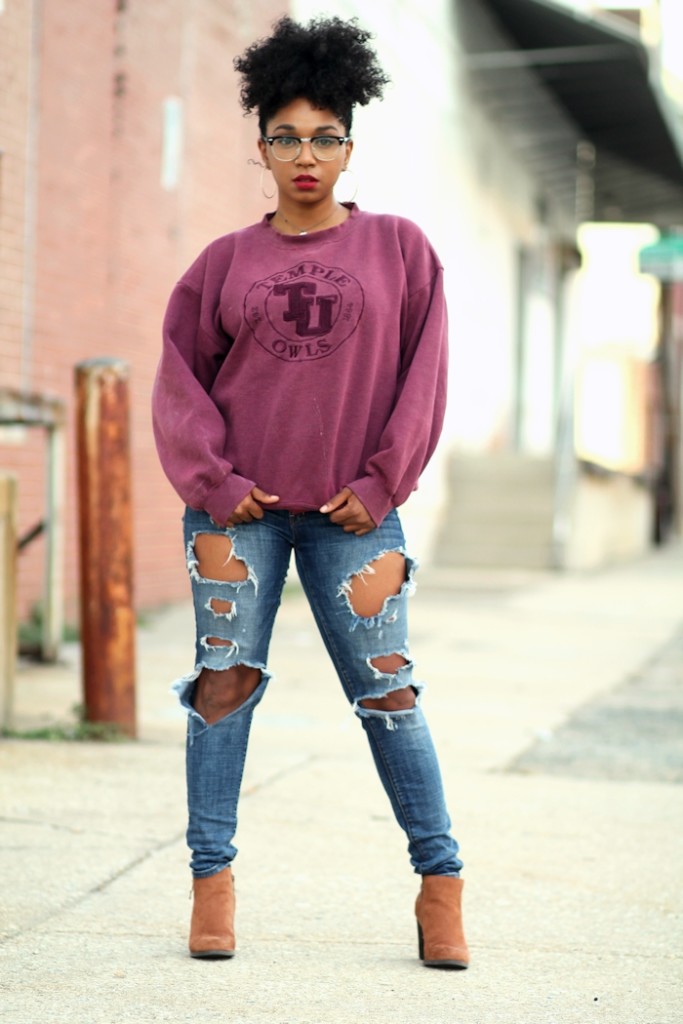 Sweatshirt: Temple University Store |
Jeans: American Eagle |
Boots: Call It Springs
Just because you dress for comfort, doesn't mean your style has to settle. Today, our girl Brandi shows us how to dress comfortably in style. As shown above, Brandi wore her Temple University crewneck sweatshirt with a pair of distressed jeans from American Eagle and suede boots from Call It Springs. With this simple combination, this outfit exudes casual chic! Great job Brandi!
So tell us what do you think of this look. Feel free to leave comments in the section below.
Thanks for reading!