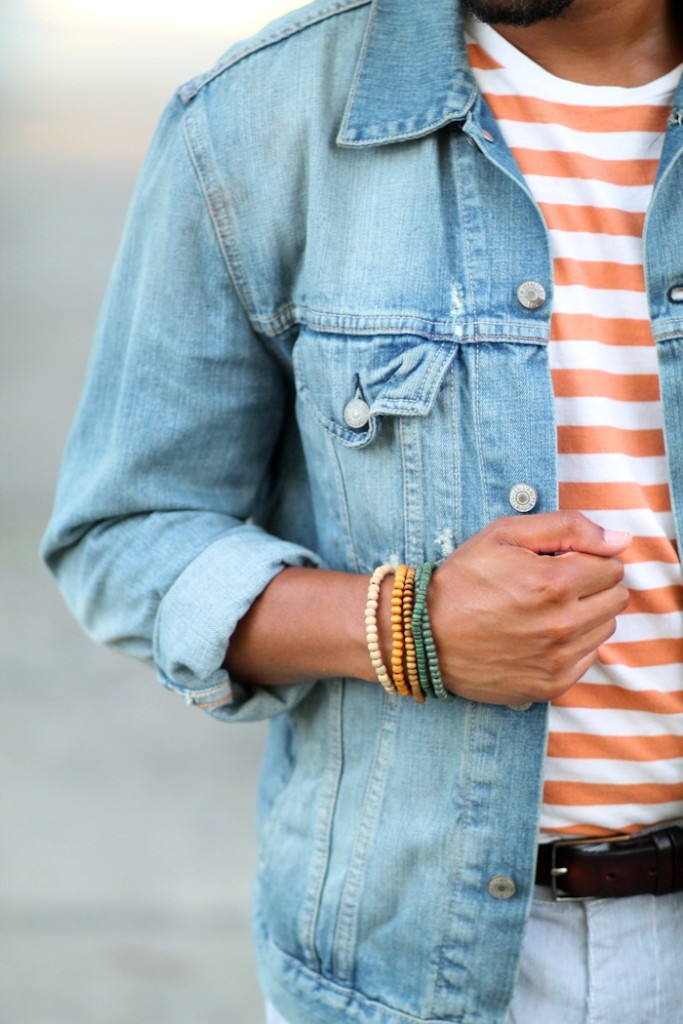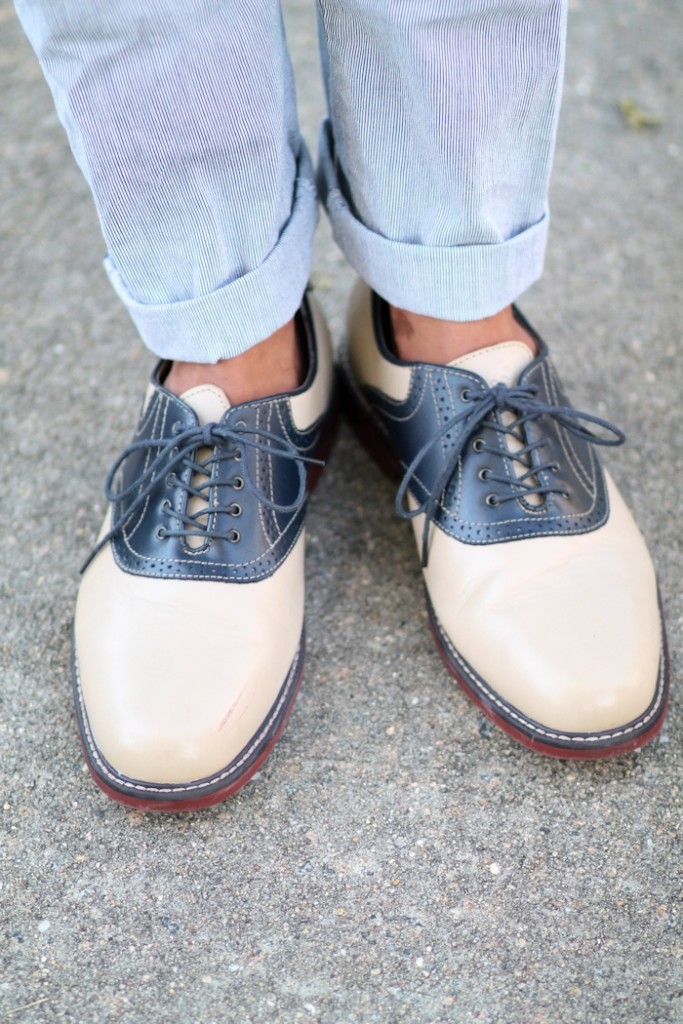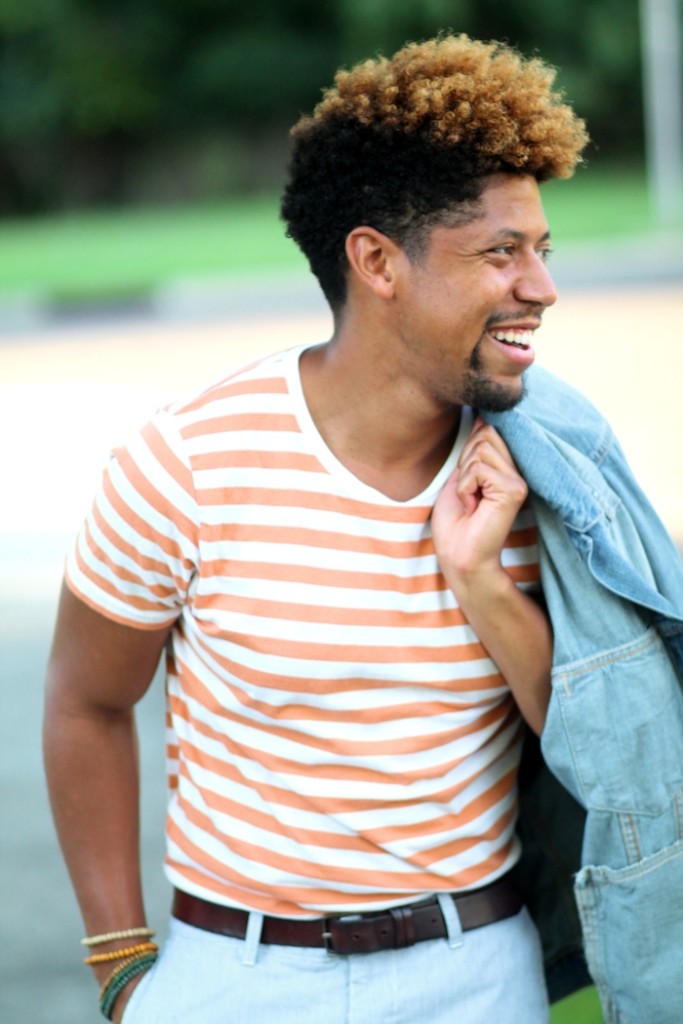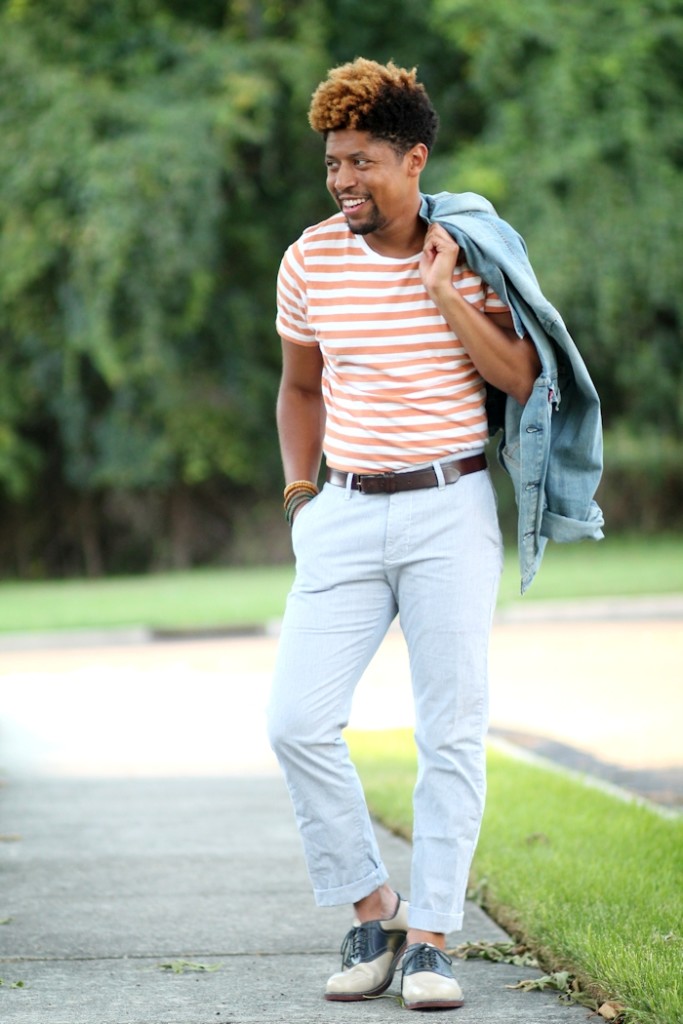 Pants: Salvation Army |
Shirt: Salvation Army |
Denim Jacket: Levis |
Shoes: G.H. Bass
How did I wear…seersucker pants?!
With Labor Day around the corner. it's time to get some last minute wear and tear out of your summer essentials.
Today, I decided to wear these slim fit, seersucker pants. Seer sucker pants? If you have never heard of them before, then let us explain. According to Wikipedia:
Seersucker is a thin, puckered, all-cotton fabric, commonly striped or chequered, used to make clothing for spring and summer wear. The word came into English from Persian, and originates from the words sheer and shakar, literally meaning "milk and sugar", probably from the resemblance of its smooth and rough stripes to the smooth texture of milk and the bumpy texture of sugar.
In short, they are really good pair of pants to own, especially if you are looking for something a little light.
Tip: You can go the traditional route and style your seersucker pants with a matching suit jacket. You can even dress them down with a simple t-shirt or tank.
I actually found these pants at my local Salvation Army for $10. Not only were these pants a steal, they're a perfect fit! No tailoring required.
Tip: In a regular department store, you may find a good pair of seer sucker pants for $45. Not bad if you have the money. However, your most affordable option is obviously the thrift store.
For a preppy look, I went with a simple striped tee from H&M and a pair of leather saddle shoes. Similar to the pants, the shirt was also thrifted as well.
I further styled my outfit with a denim Levis jacket.
Tip: Where should I wear my seersucker pants? You can always wear your seer sucker pants to a wedding, graduation, or to a wine event.
So, how do you feel about this particular look? Feel free to share with us in the comments section below.
Thanks of reading!