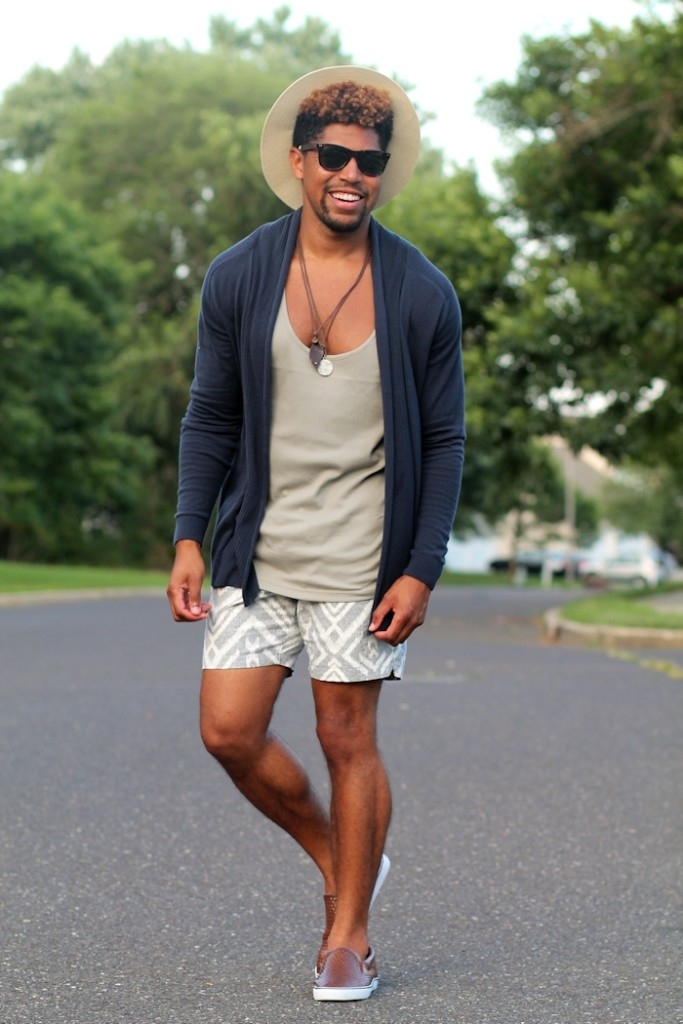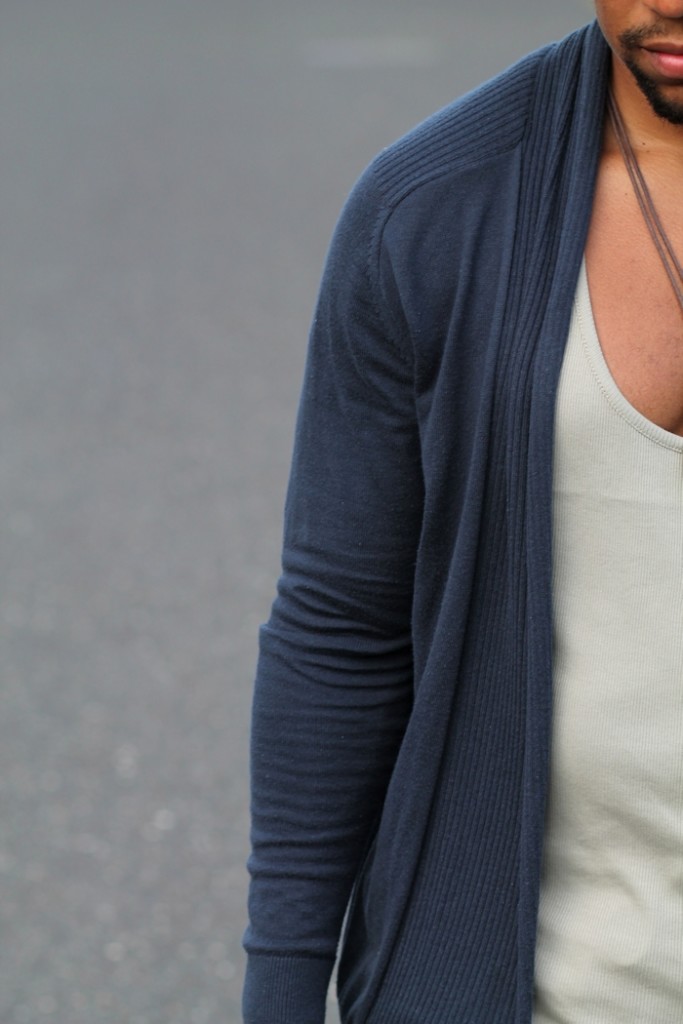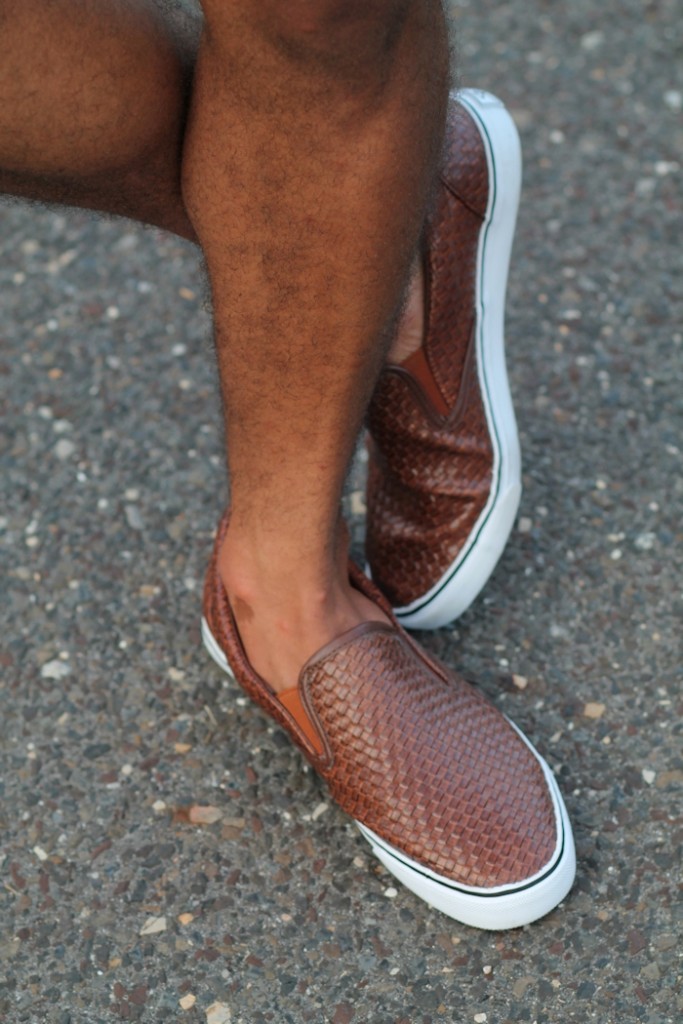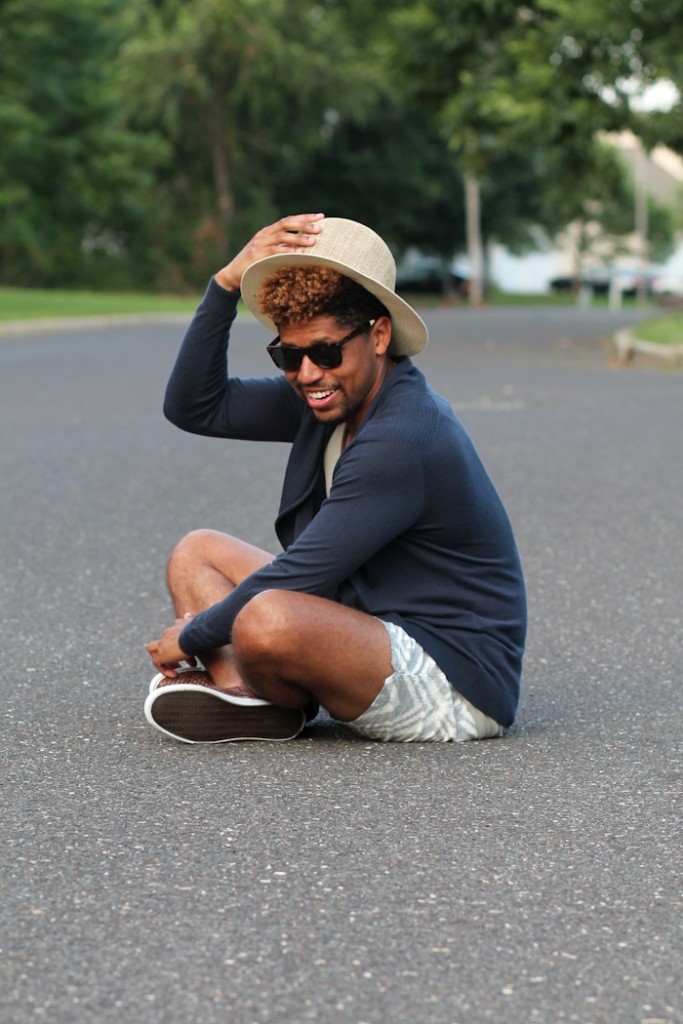 Cardigan: ASOS | Tank: ASOS |
Shorts: ASOS | Shoes: ASOS |
Fedora: Target
I purchased this buttonless cardigan from ASOS about three years ago, and it always comes in handy.
Tip: This specific type of cardigan is the perfect, summer layering piece. It's like one of your most important wardrobe essentials. So, I suggest making a wise investment in multiple colors. You can wear them everywhere.
The cardigan itself is very thin, and can be easily worn with t-shirts, tanks, or against bare skin. For example, I styled my buttonless cardigan with a gray, ribbed muscle tank, these geo-print tribal shorts, and a pair of woven slip-in sneakers.
Tip: This is is perfect if you are looking to add some character to your look. So, don't be afraid to rock this sweater on a regular summer day.
Sure, there are plenty of other buttonless cardigans out there, but this one in particular is very unique. It's elongated, draping front speaks for itself.
So, how do you feel about this look? Feel free to share with us in the comments section below.
Thanks for reading!