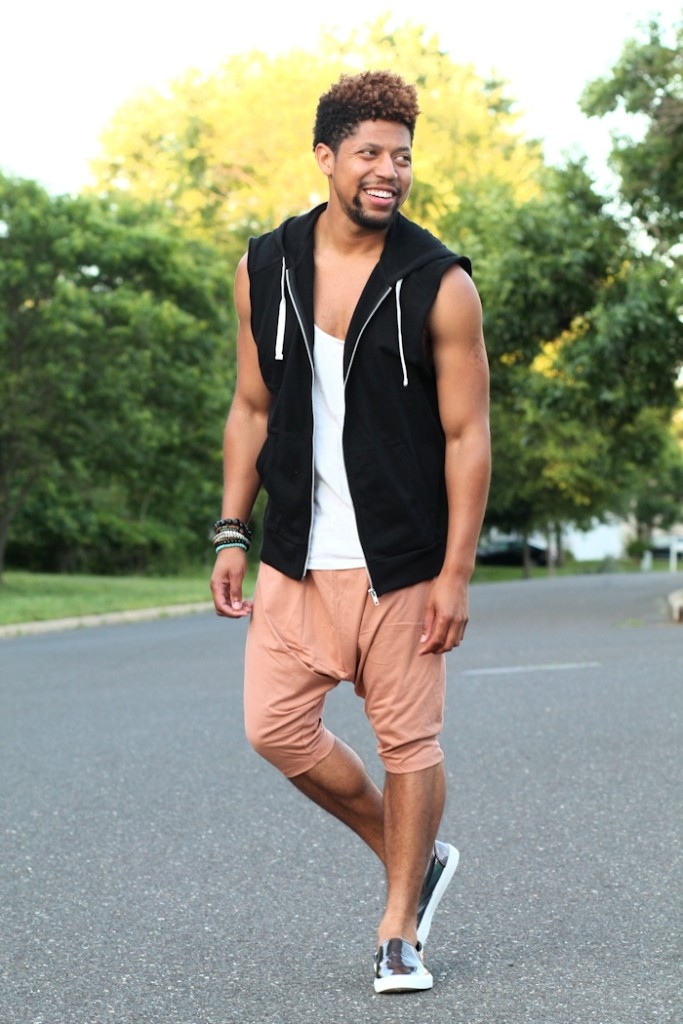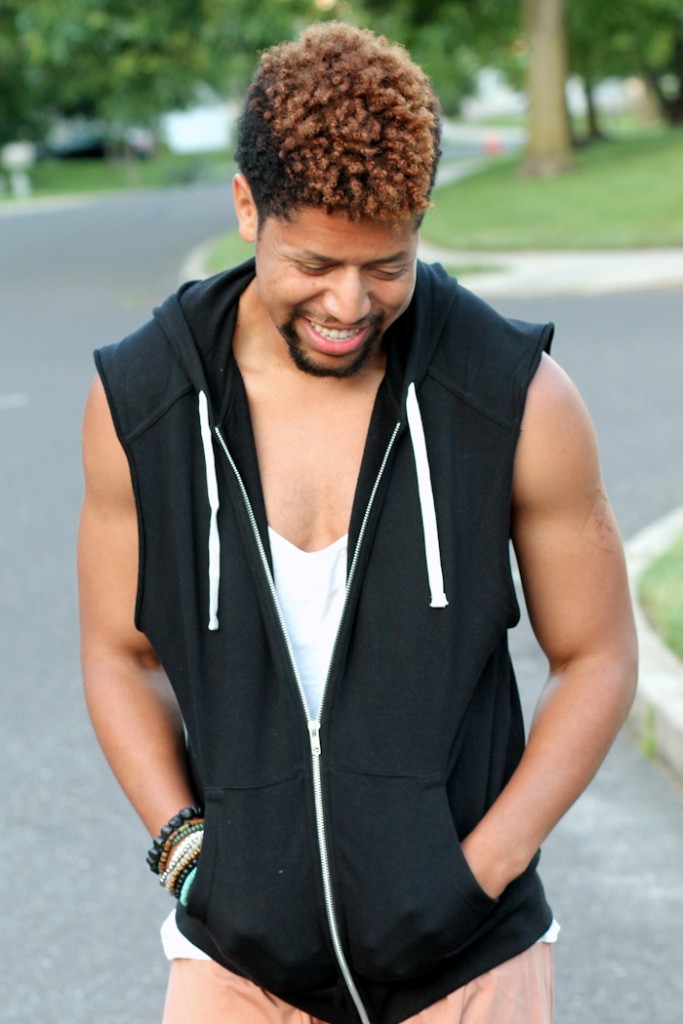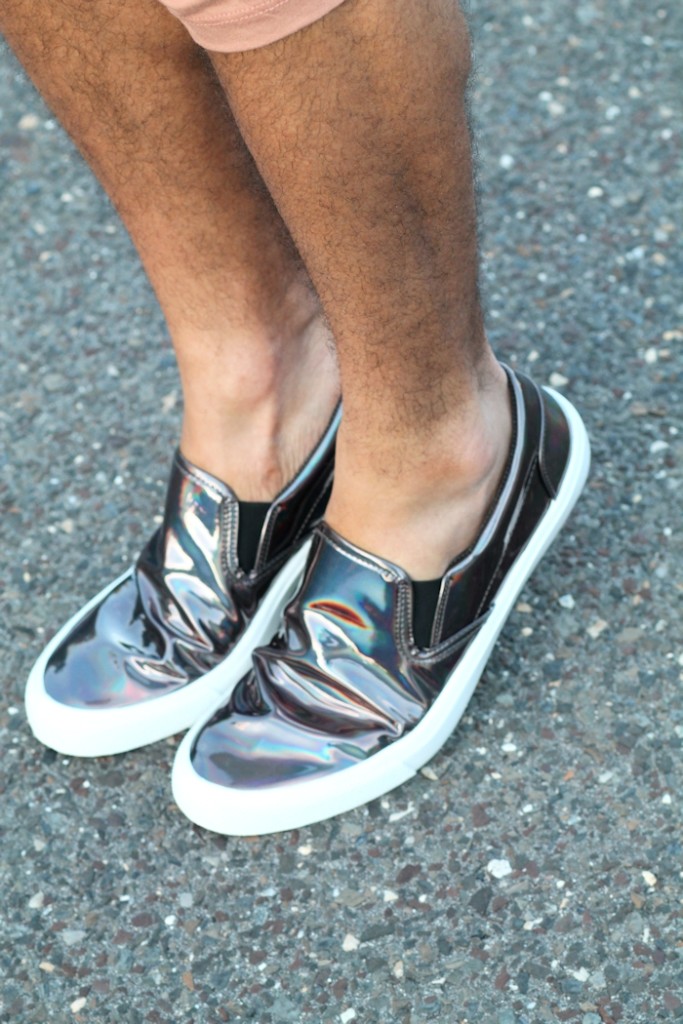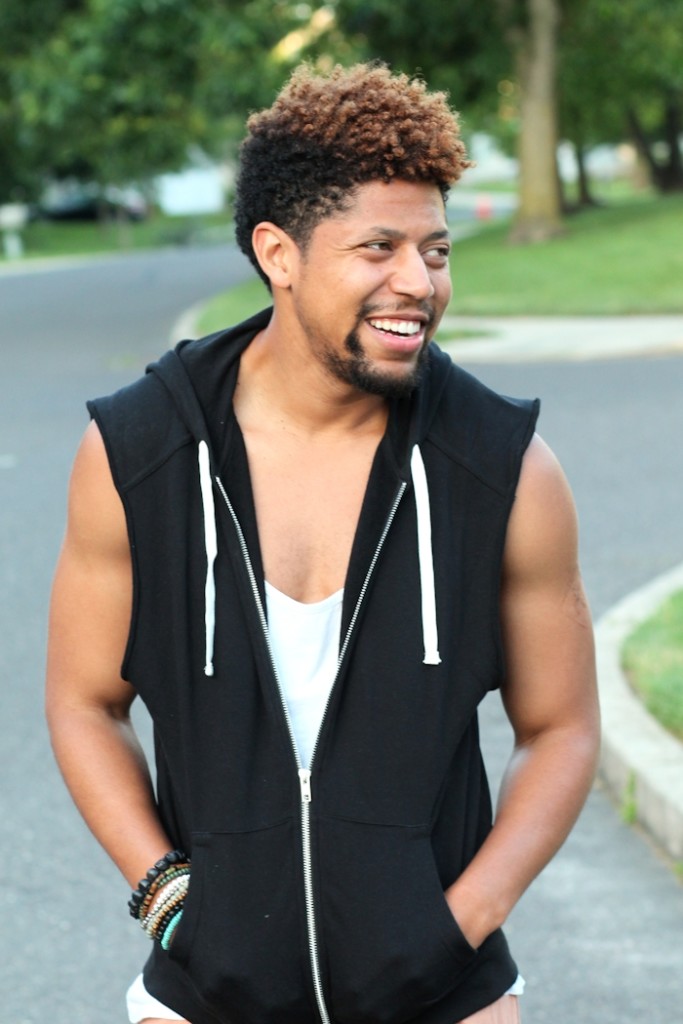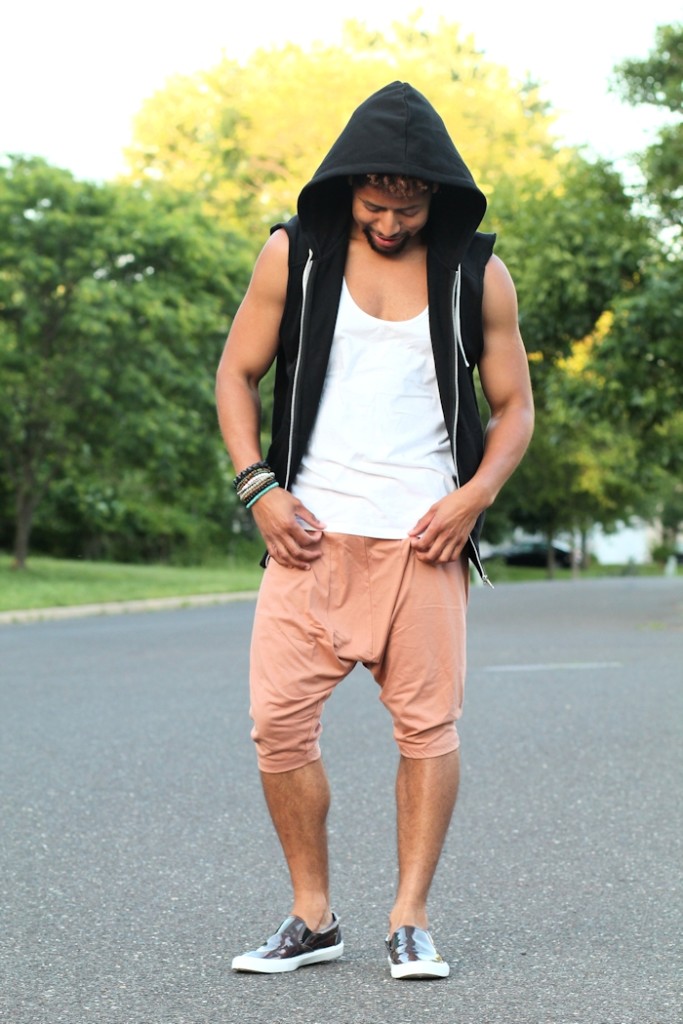 Drop Crotch Shorts: ASOS |
Sleeveless Hoodie: H&M |
Tank: ASOS |
Shoes: ASOS
How did I wear…drop crotch shorts?!
Owning a pair of drop crotch pants in general is extremely important, especially if you love dressing for comfort.
Tip: Although these shorts may look weird, they are very comfortable. So, you should always try out new trends. Never judge a book by it's cover.
Also known as harem pants, drop crotch pants are worn very low on the waist, and fit loosely around the groin area.
Tip: Don't be afraid to show a little skin, especially during the summer. You may want to dress down your shorts with a pair of sandals or slip-on shoes.
Since we are embarking upon another holiday weekend, it's only appropriate that I show off my drop crotch shorts.
Like any other trend, play around with a few colors. This nude pair of shorts looks great with shades of black or grey.
Tip: You should always play with layers up top. Garments like tanks, shirts, hoodies, and jackets are always welcome.
I decided to style my pair of drop crotch shorts with a sleeveless hoodie from H&M, racer back tank from ASOS, and these amazing iridescent slip-on sneakers from ASOS.
So, how do you feel about this particular look?
Feel free to share with us in the comments section below.
Thanks for reading!