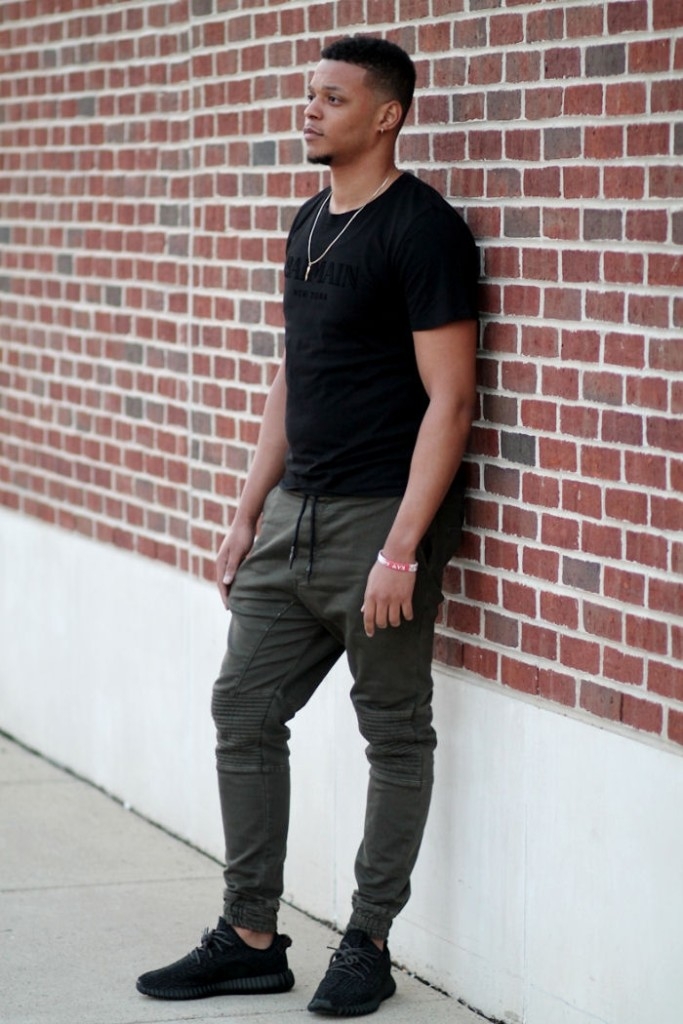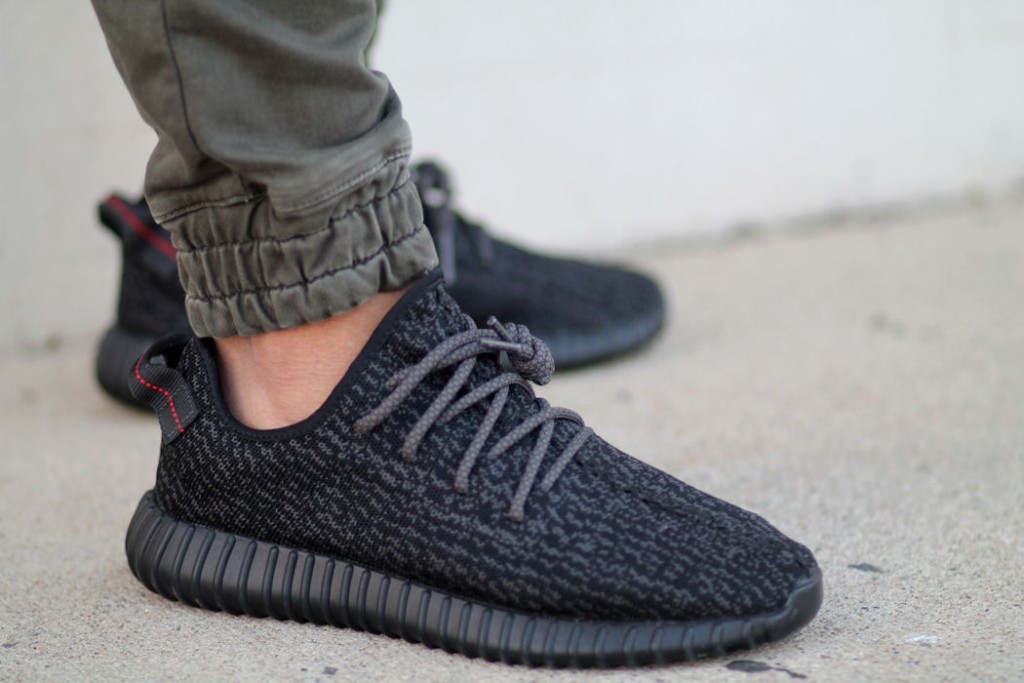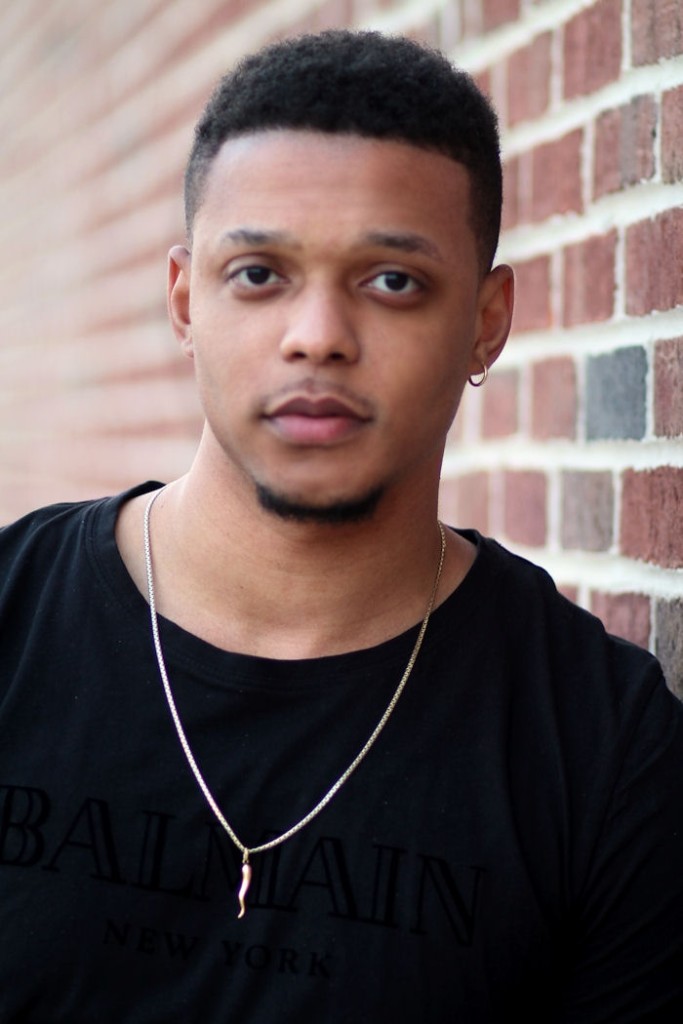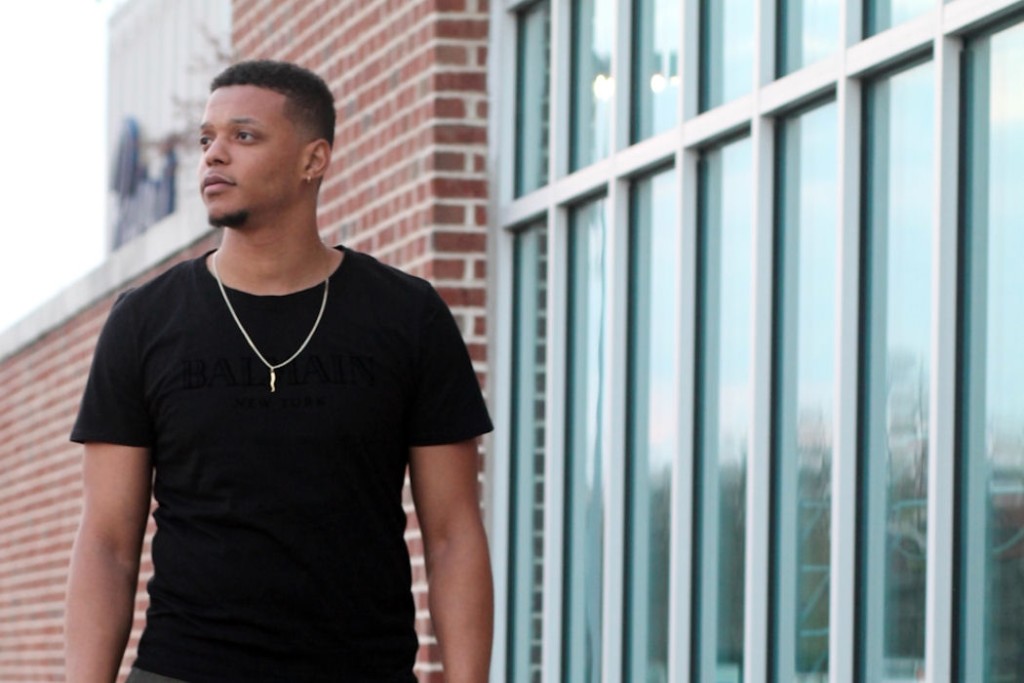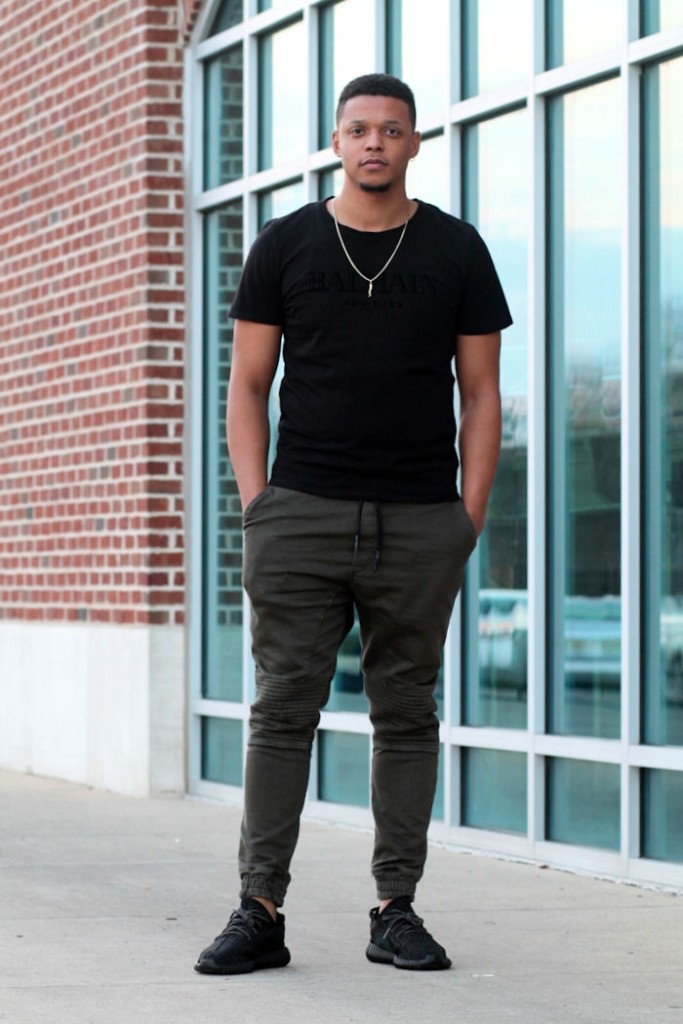 Sneakers: Adidas | Shirt: H&M |
Joggers: Zara
Just because it's spring, doesn't mean you should be wearing your tanks and sandals quite yet. Since the weather has been all over the place lately, your clothing selection process should be a bit more strategic.
For our friend, Byron, he planned a more weather appropriate look. His solid colored tee and joggers were great style choices, especially for a comfortable look.
Byron further styled his outfit with a pair of Adidas Yeezy 350 Boost sneakers. Not only are these shoes durable, but they are extremely stylish. Good job Kanye!
So, how do you feel about this particular look? Feel free to share with us in the comments section below.
Thanks for reading!