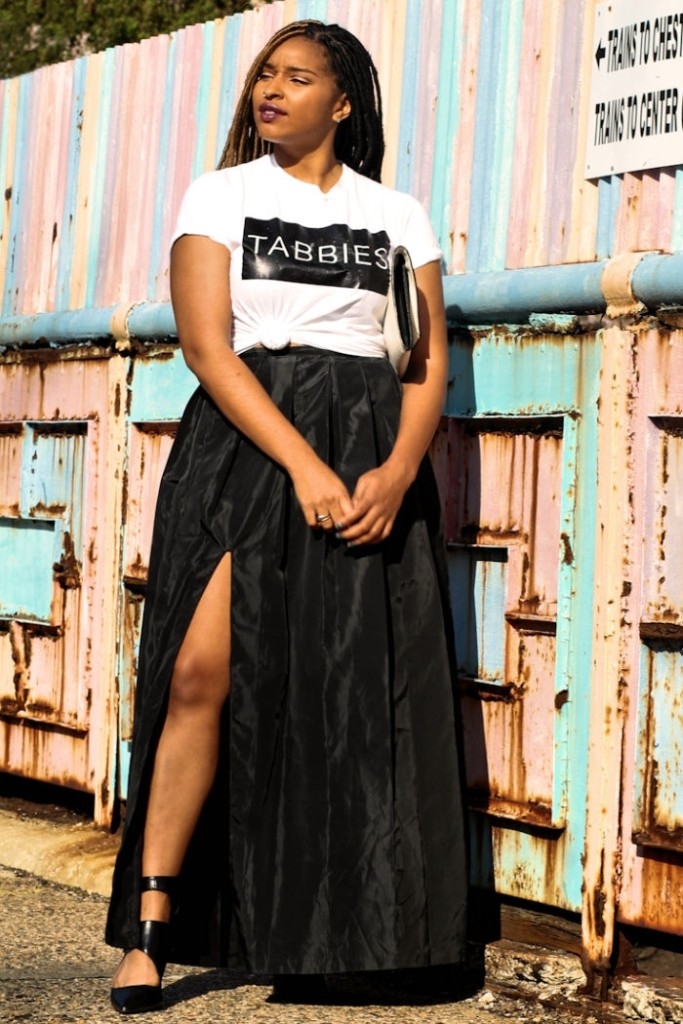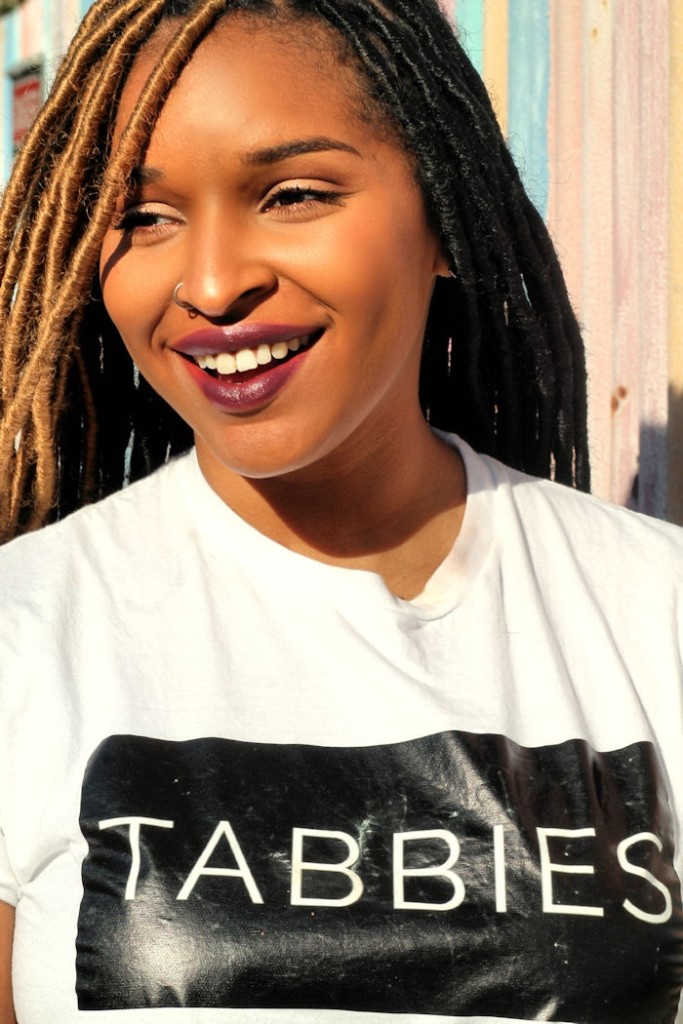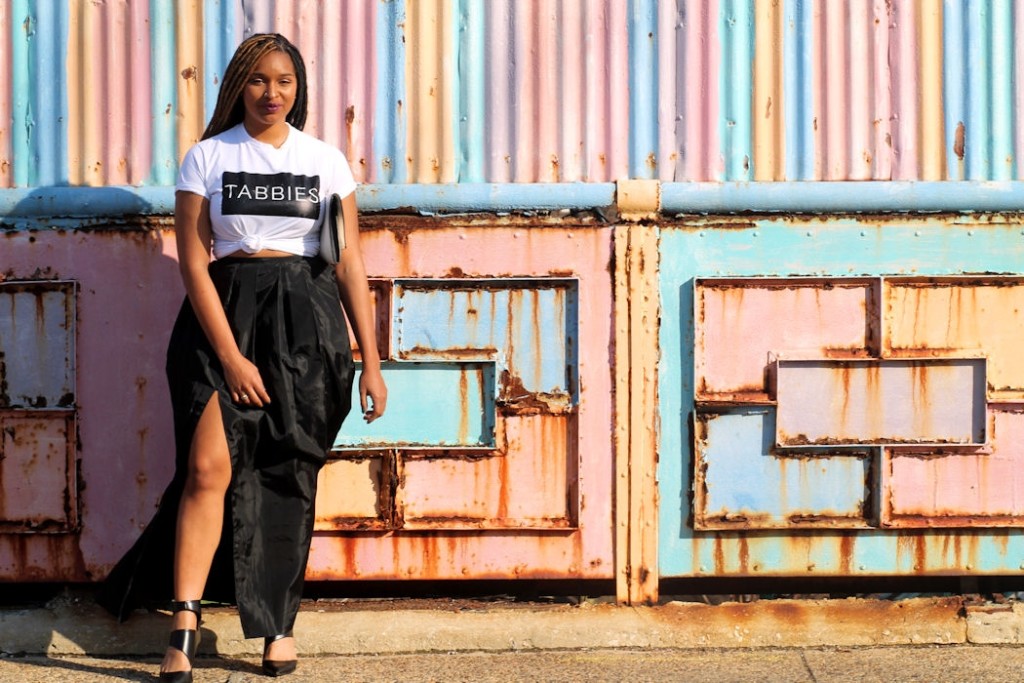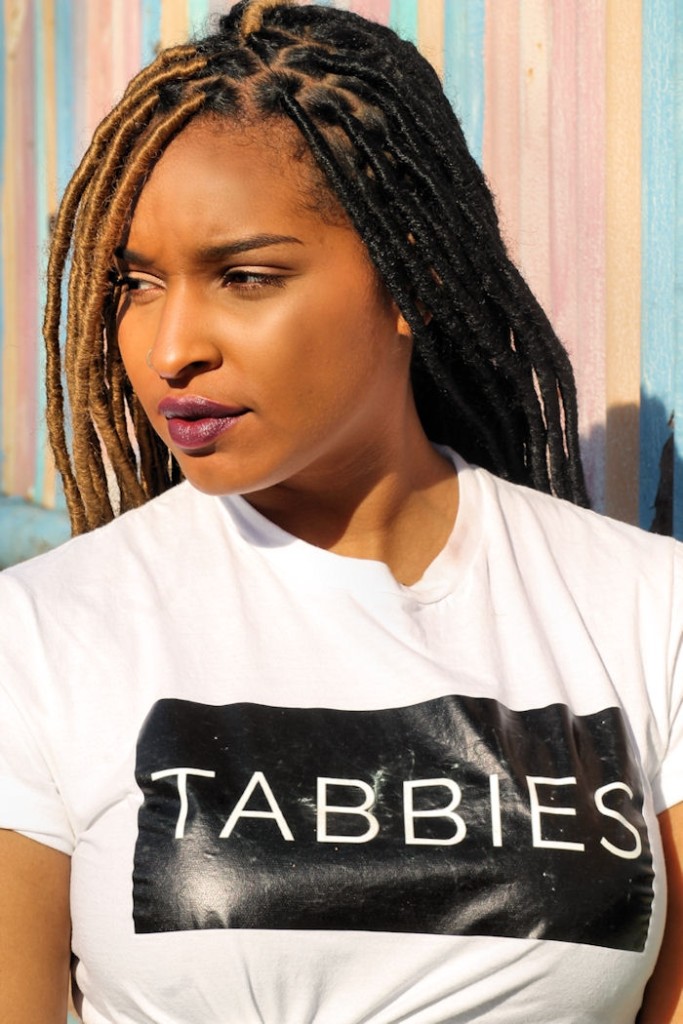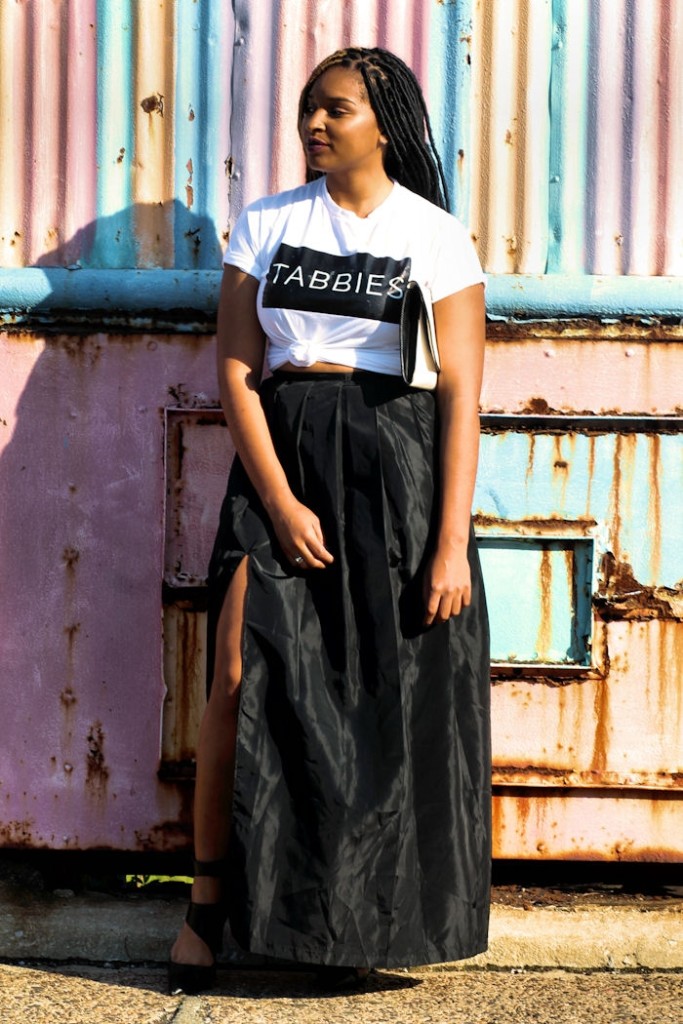 Shirt: Tabbies | Dress: Vintage |
Heels: Zara
Dressing up a graphic tee is a simple way to take an outfit from really casual, to semi-formal.  Ladies, this can be accomplished by styling your favorite spring dress or skirt with a your favorite heels.
Take, for instance, Dyandra Raye's featured look. As shown above, Dyandra wore her simple graphic tee with a full length skirt and cutout pumps.
Maybe the word simple is a stretch, but this shirt was purchased from an international online store, TABBIES. Check them out at www.tabbiesonlinestore.com.
The shirt itself screams versatility, as it can be worn with almost anything. Simply tie the front, and you'll have a very season appropriate top.
Now, you are probably  wondering where Dyandra found the stylish skirt? Straight from Dyandra's mouth, this is actually a vintage skirt. Yes, vintage! She actually had the skirt altered, adding the long slit.
Overall, we love this look. It's very elegant and fun at the same time!
So, how do you feel about this particular look? Feel free to share with us in the comments section below. Be sure to check out www.dyandraraye.com as well.
Thanks for reading.