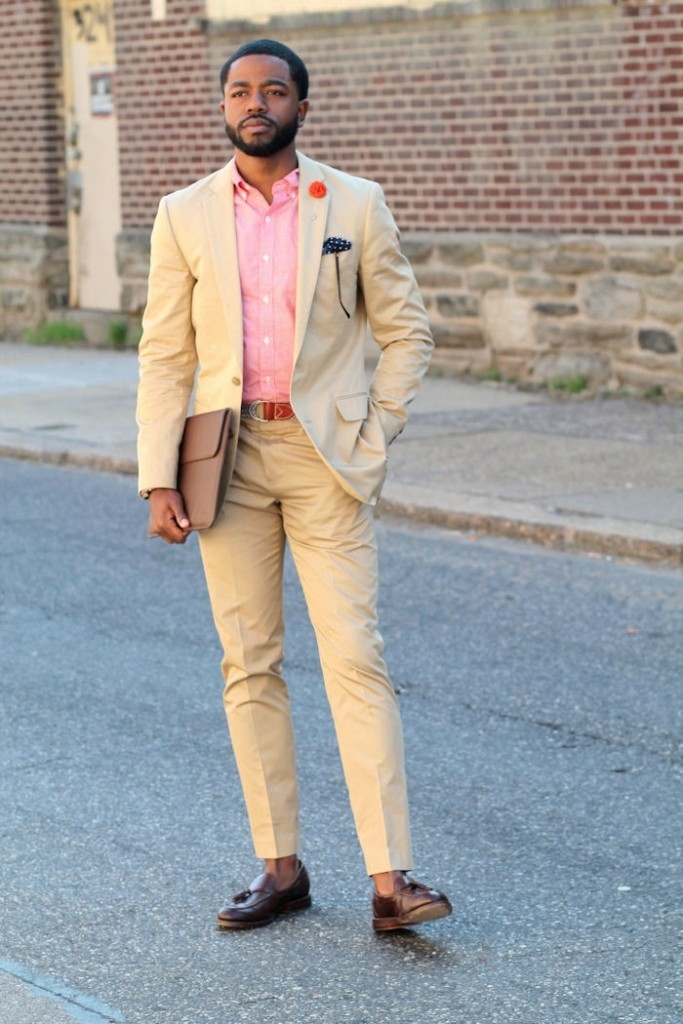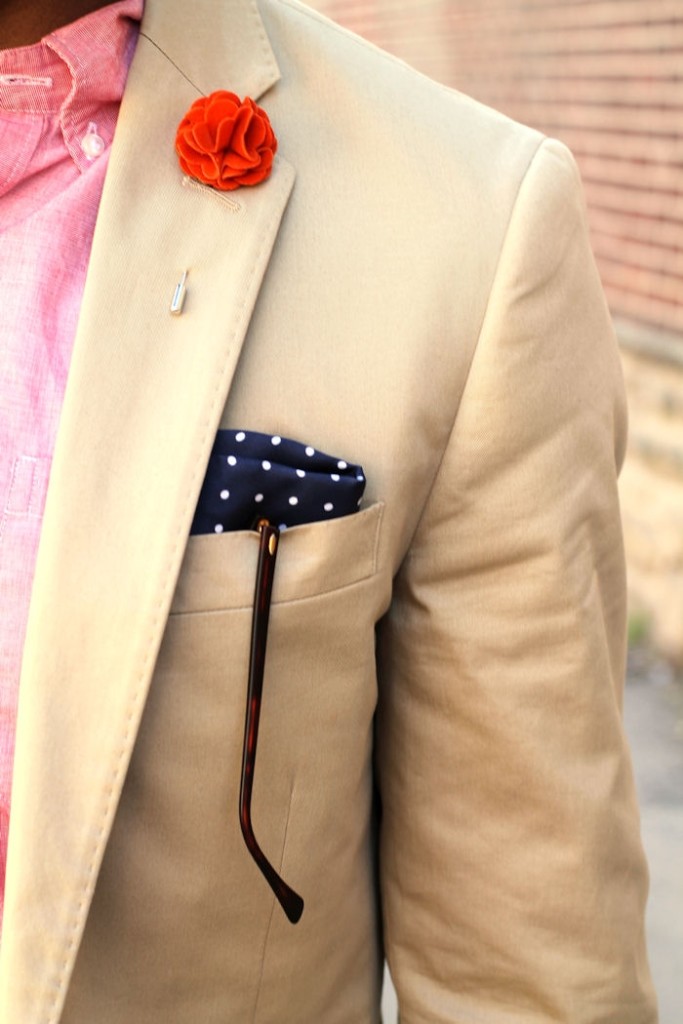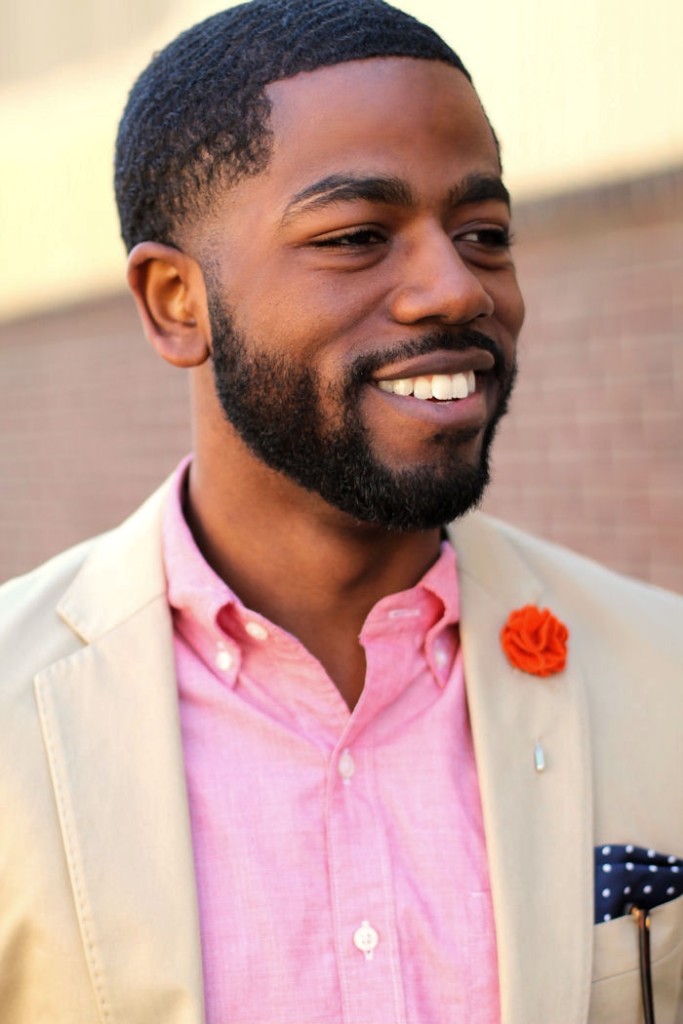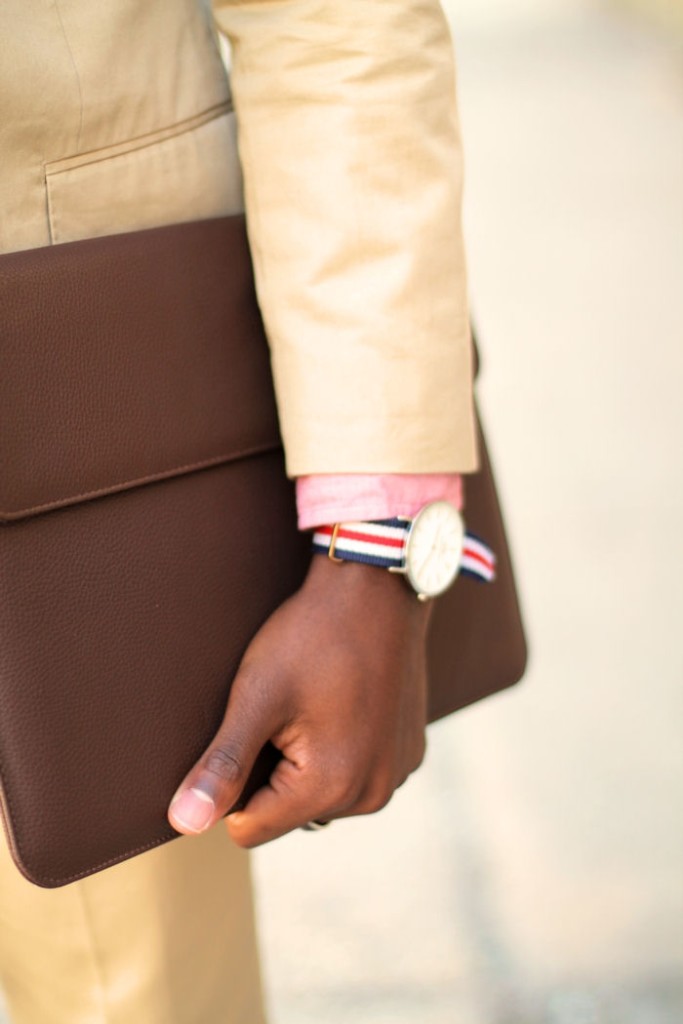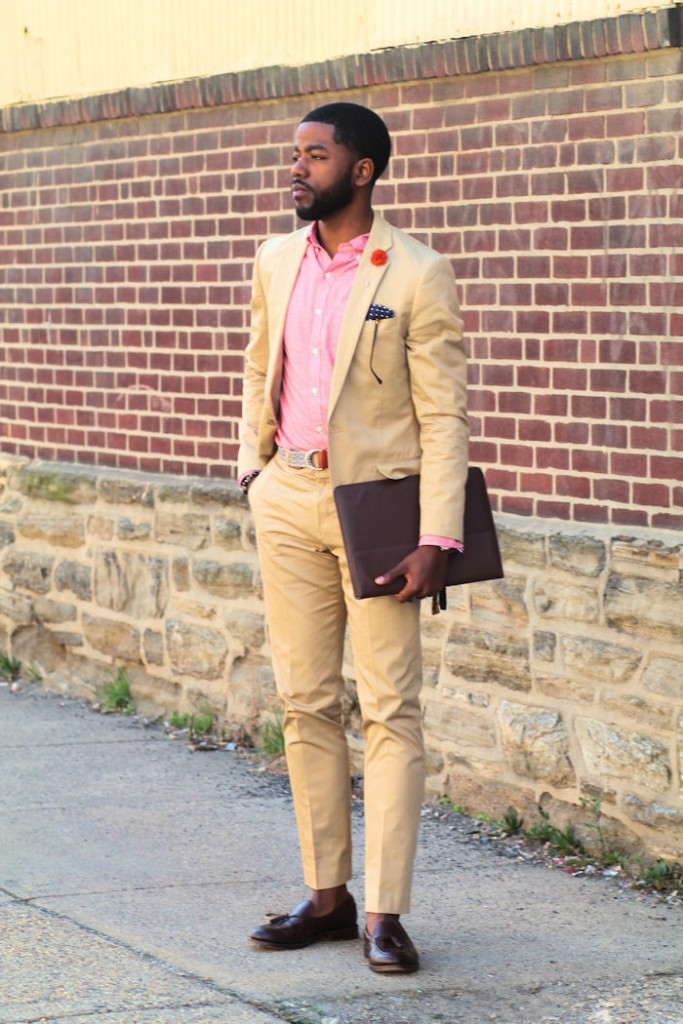 Suit, Shirt, Belt, Loafers, Pocket Square: J.Crew |
Shades: Ray-Ban Club Masters |
Lapel Pin and Ring: Harrison Black Accessories |
Watch and Band: Daniel Wellington
Looking for a way to enhance your spring wardrobe? A tan or khaki suit is the perfect option, especially since they can be worn with almost any color or print. Imagine styling your suit with a light colored gingham button down and pastel knit tie with floral accessories. Sounds like a great look, right?
Just in case you are still looking for another option, Alex drops by UnregisteredStyle to show off his khaki suit.
Like most khaki suits, this one is very weather appropriate. Alex agrees and had this to say, "The key to pulling off a full suit as temperatures rise is to go with lighter fabrics, like the chino seen here, and unlined jackets to let you breath a bit. To keep yourself cool as things heat up and you're more incline to take lunch outdoors, ditch the socks and keep your ankles lotioned for some extra ventilation as well."
In addition, Alex used a few accessories for a little flare. He states, "With the suit and its slim cut being a statement in itself, I used accessories to add a little more flair. Going for contrasting patterns in the same complementary color family in the pocket square and belt work well. Also, the red of the lapel pin complements the pink of the oxford and ties it all together with the watch band."
We at the UnregisteredStyle endorse this look. Great job Alex!
How do you feel about this particular look? Feel free to share with us in the comments section below.
Thanks for reading!