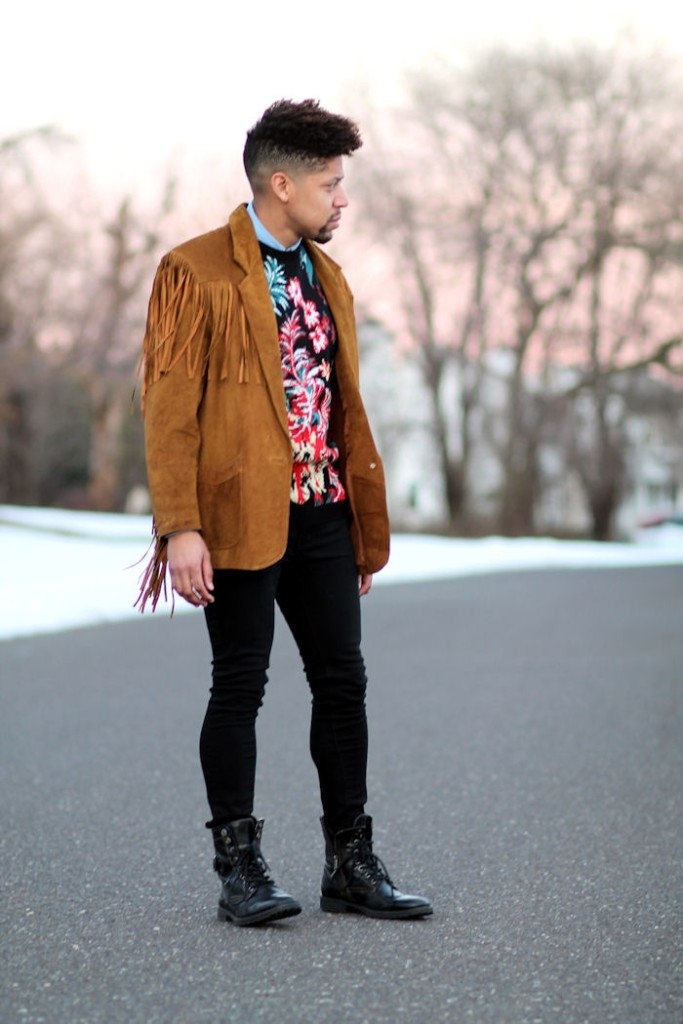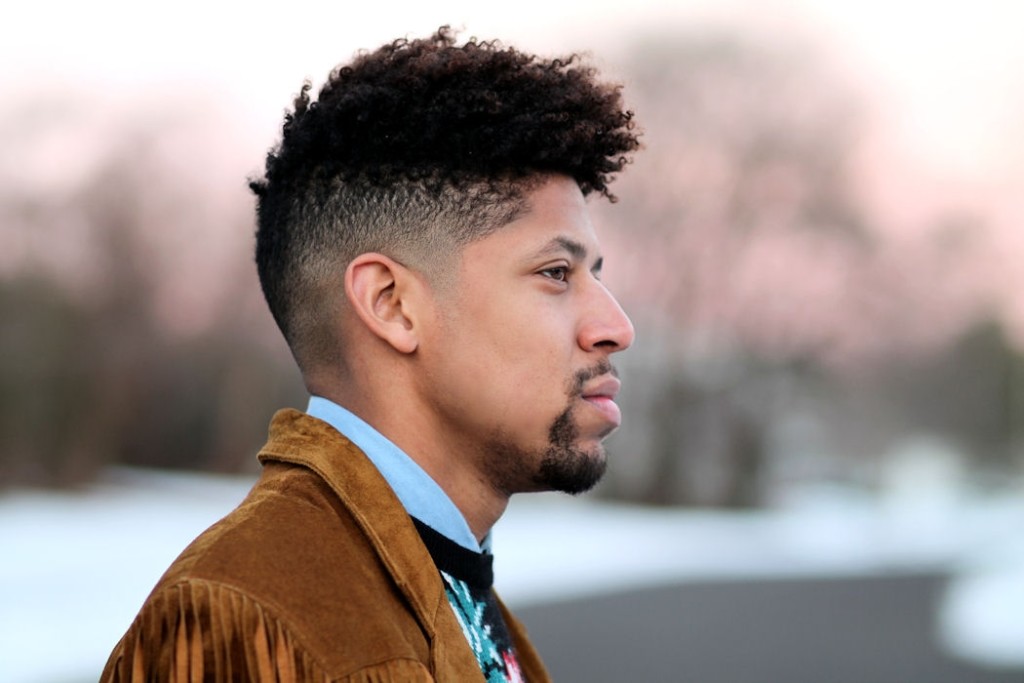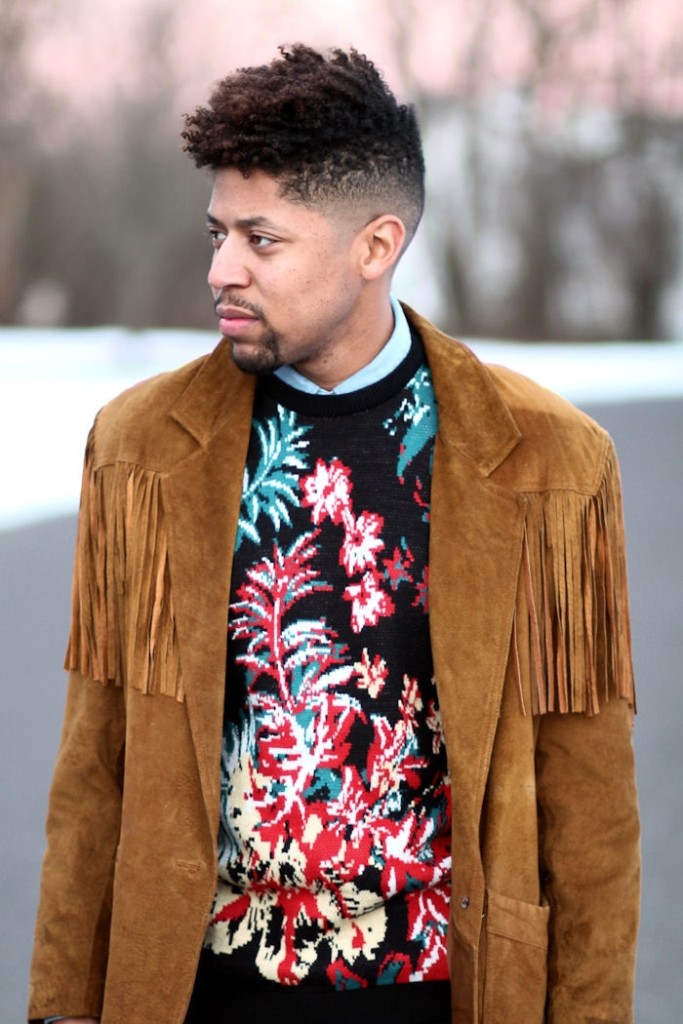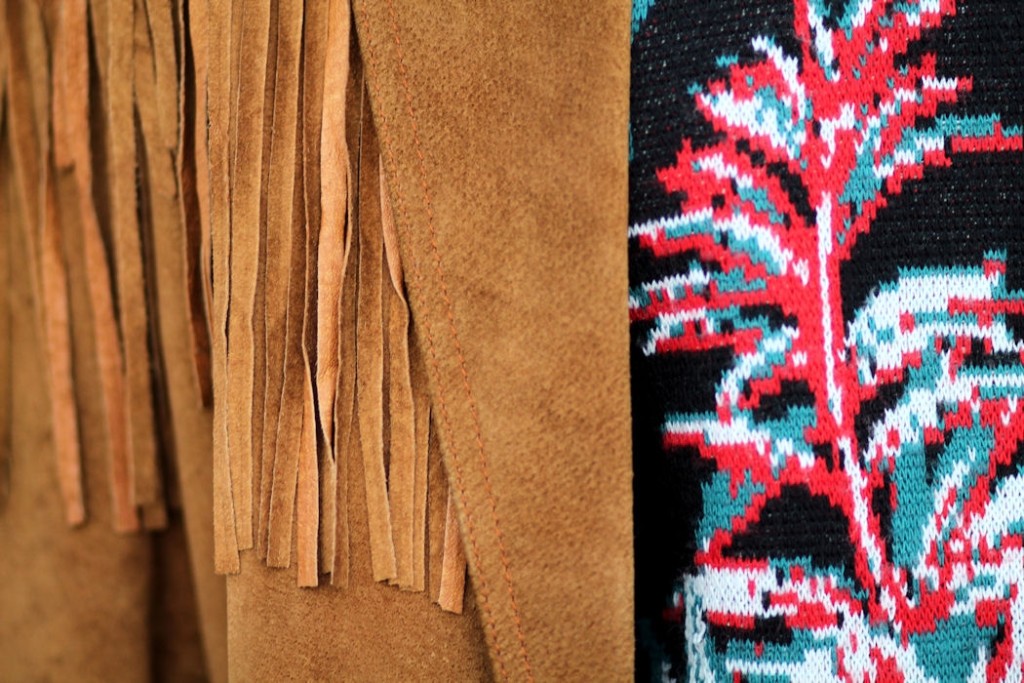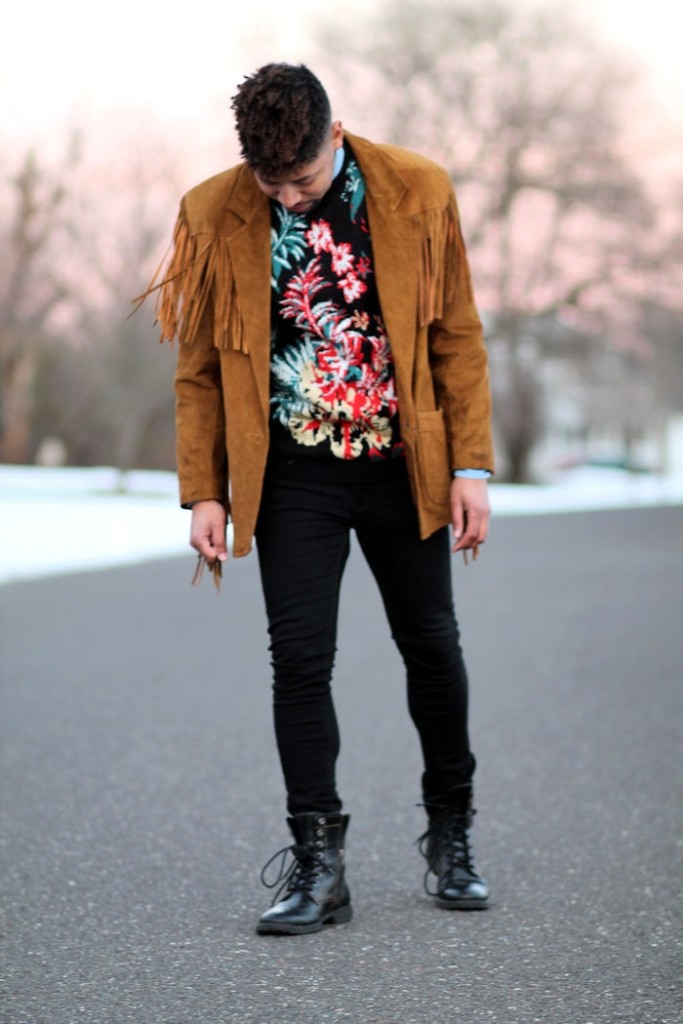 Tassel Jacket: Thrifted |
Sweater: ASOS | Denim Shirt: UNIQLO |
Jeans: River Island | Boots: DSW
How did I wear…a tassel coat?
After getting snowed in a couple weeks ago, I found this vintage, tassel jacket in my parents basement.
To my surprise, the jacket still had the price tag on it. So, you know what that means? The jacket has never been worn!
Tip: Styling a tassel jacket can be a little tricky. You should consider wearing your jacket with a denim shirt, especially if you are going for that old western look.
As a an avid reader of UnregisteredStyle, you should already know how I feel about contrasting colors. I'm all about mixing black and brown together. So, this jacket was definitely going to be worn with something black.
Tip: Depending on the thickness of your jacket, you may need to dress in layers. So, don't be afraid to bust out your favorite cable knit sweater or cardigan.
For this look, I layered a denim shirt and black printed floral sweater under my tassel jacket. I really like how the floral print gave the link a little pop of color.
Continuing with this theme, I went with a pair of black skinny jeans and combat boots.
Tip: If brown is not your thing, try to find a black leather tassel jacket as well. They are really popular this season.
Since I was so infatuated with this hidden gem, I decided to create two looks. Yes, two looks! I guess you can consider this part one of a two part post. So, be on the lookout for the second part in the coming weeks.
Thanks for reading!