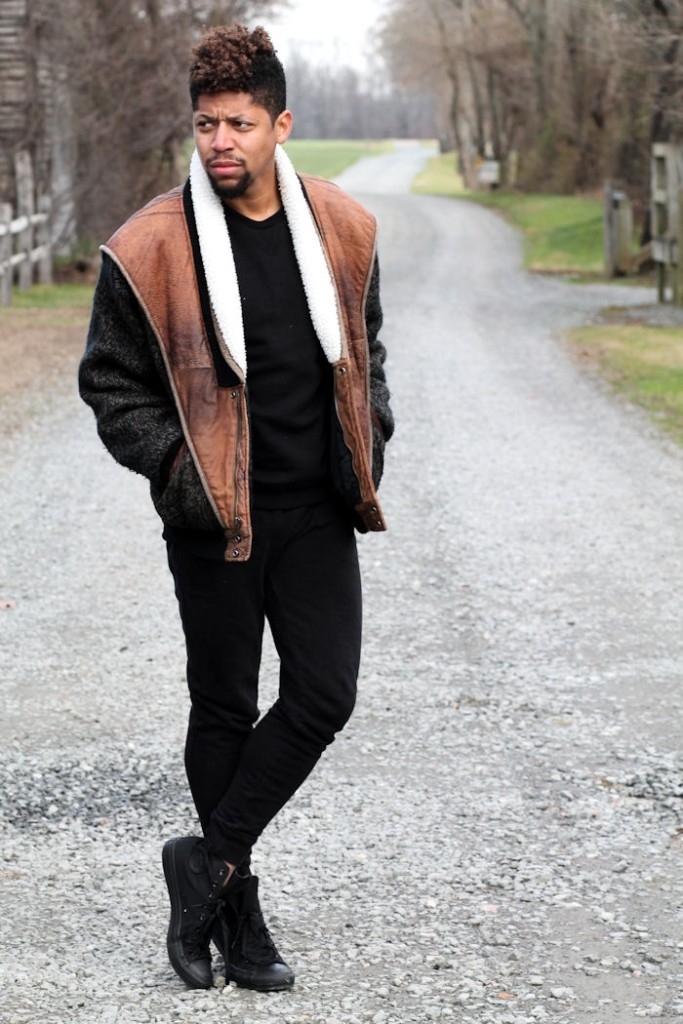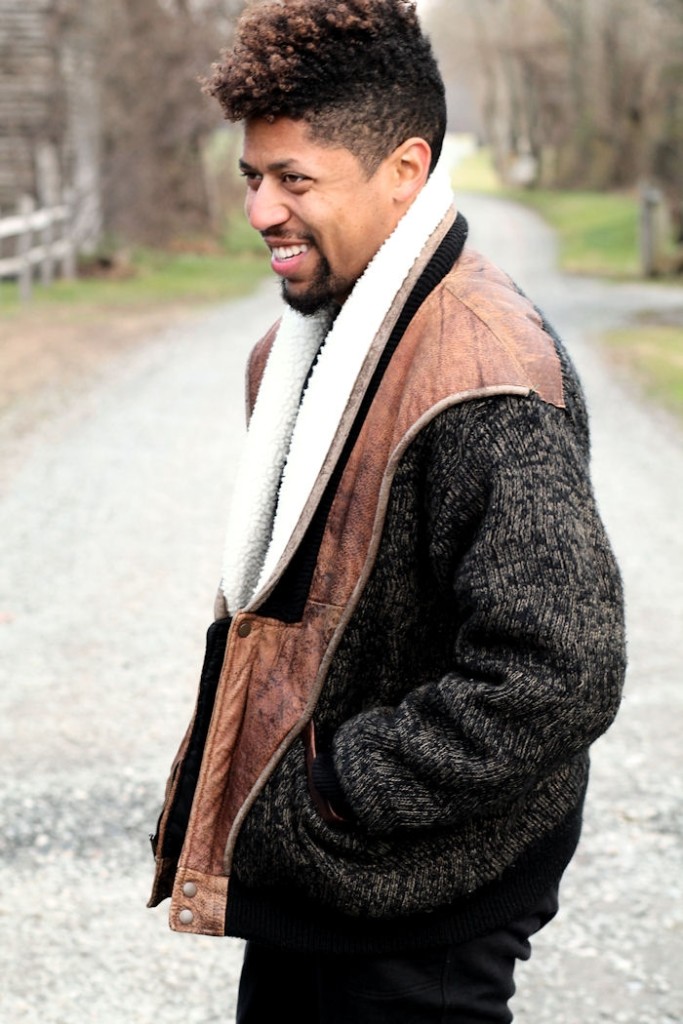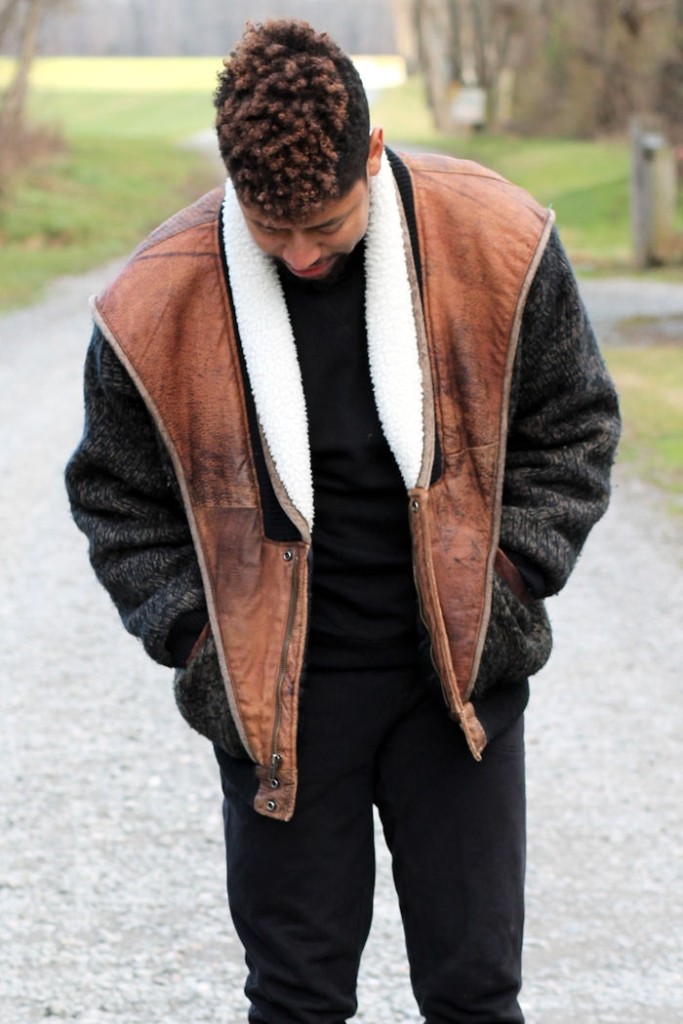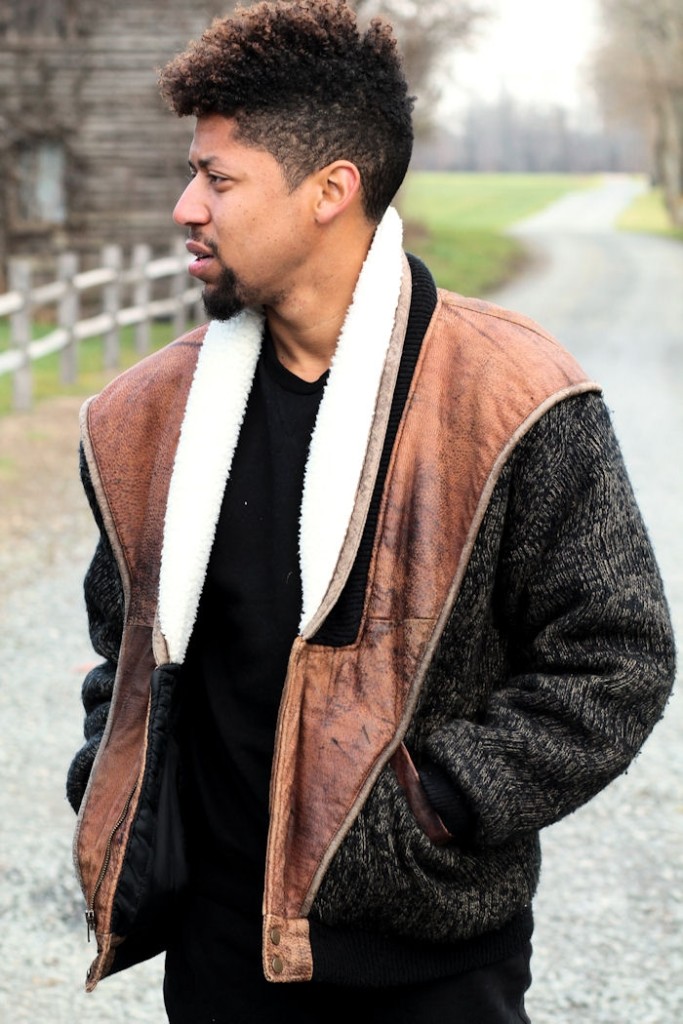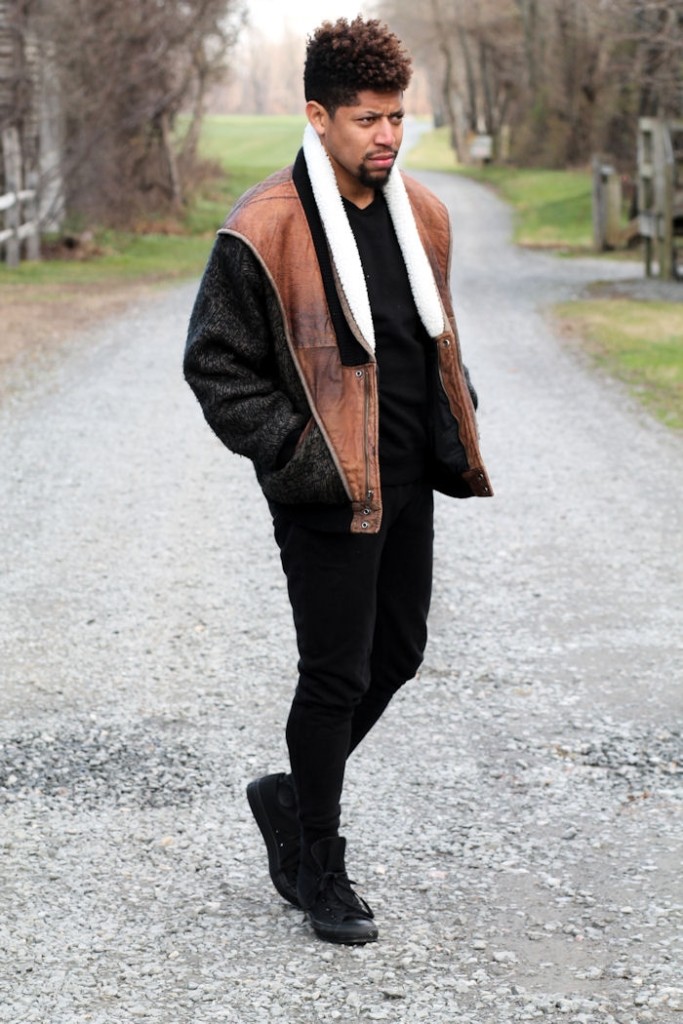 Jacket: Thrifted | Sweatsuit: ASOS |
Sneakers: Converse
How did I wear…a thrifted leather jacket?
When in doubt, wear all black. For this look, I decided to wear a matching sweatsuit under my vintage leather jacket.
Tip: Shopping for a leather jacket can be a little tricky. Since I like the worn leather look, the thrift store was the perfect place to go. If you also like this particular style, head over to your local salvation army.
The jacket itself has a contrasting color scheme between black and brown. Thus, I decided to play it safe by sticking with one of the two colors.
Tip: In regards to thrifted merchandise, don't worry if your jacket is a size too big. You can't wear everything too fitted, especially when you are going for a retro look. Just make sure your sleeves fit properly.
Continuing with this vintage theme, I threw on my old Chuck Taylors. You can't go wrong when a sweatsuit and sneakers are in the mix! Just in case these sneakers are a little too thin for your liking, I suggest wearing a pair of leather boots instead.
Tip: If black is not your thing, try to mix match your solid color garments with denim. Just play around with your wardrobe, I'm sure you will find something.
Thanks for reading!