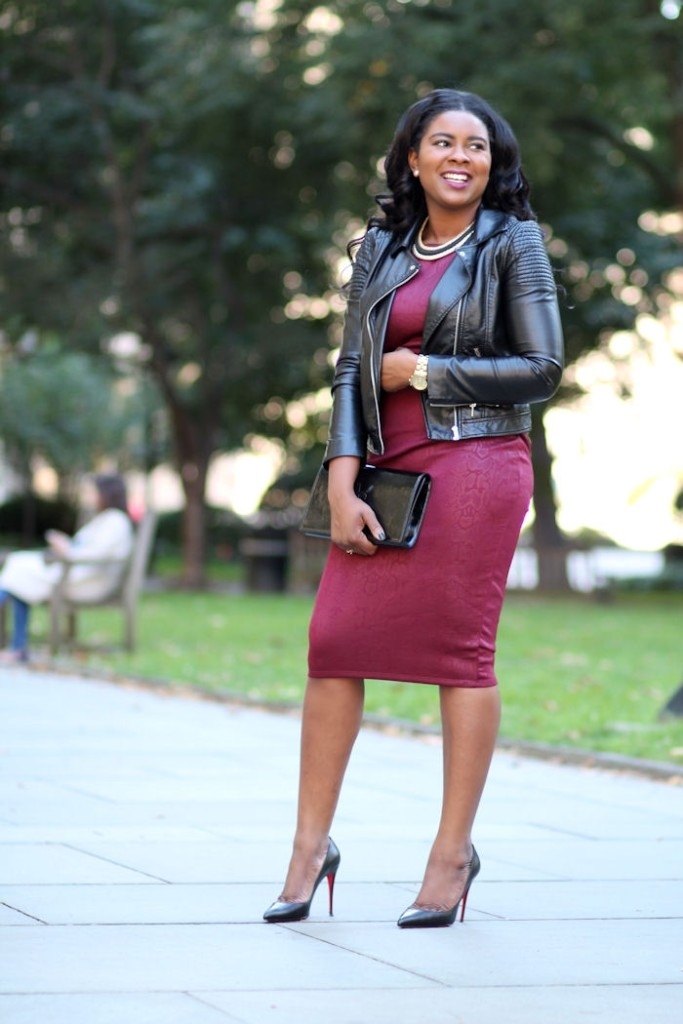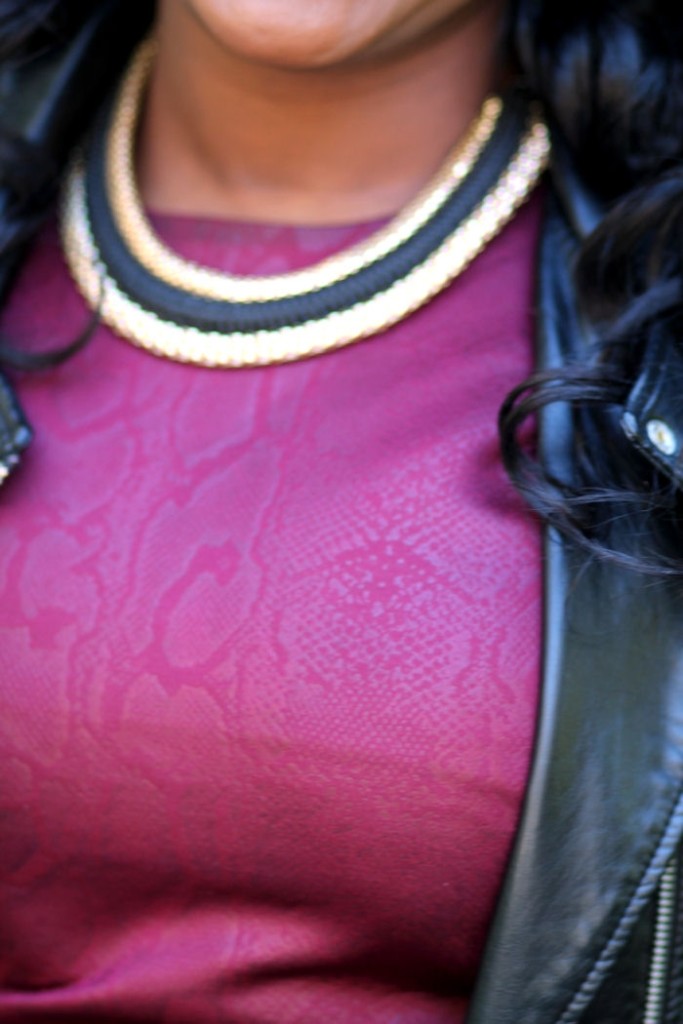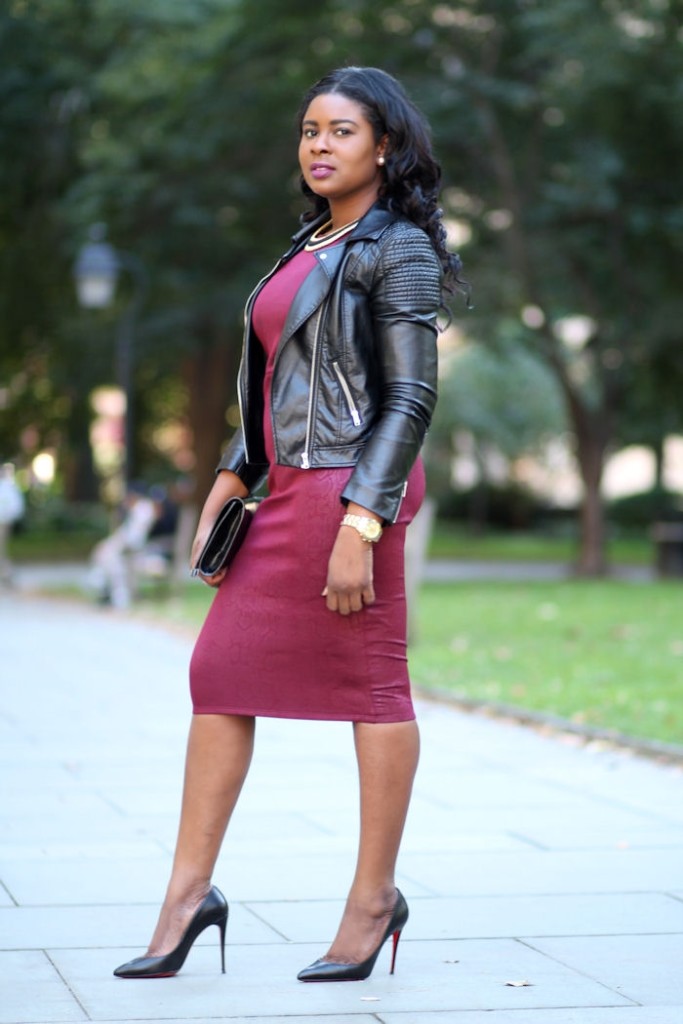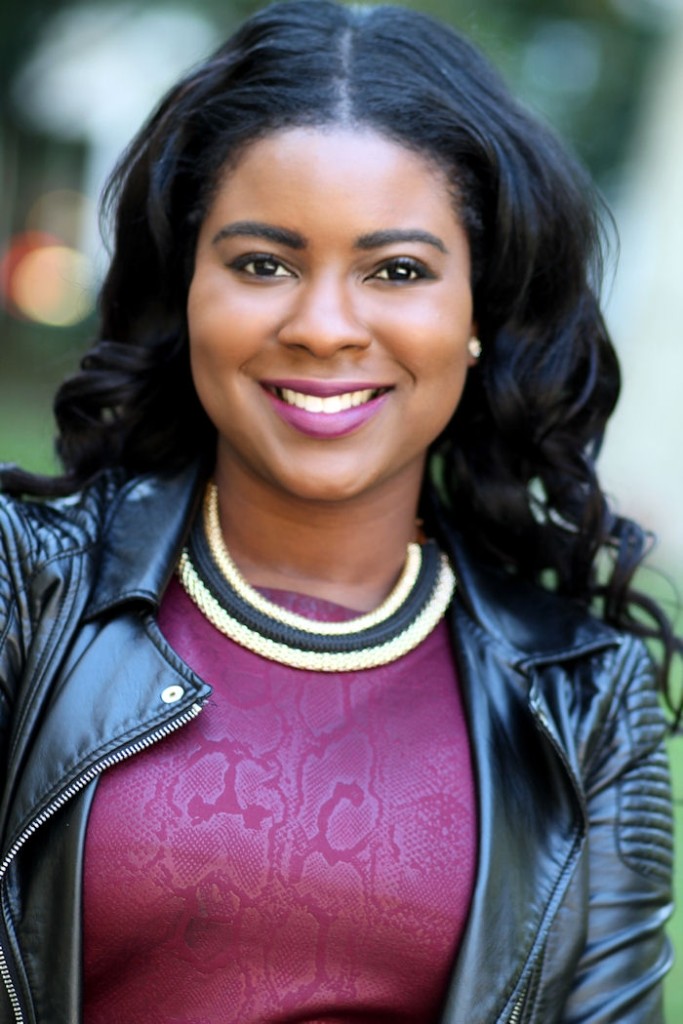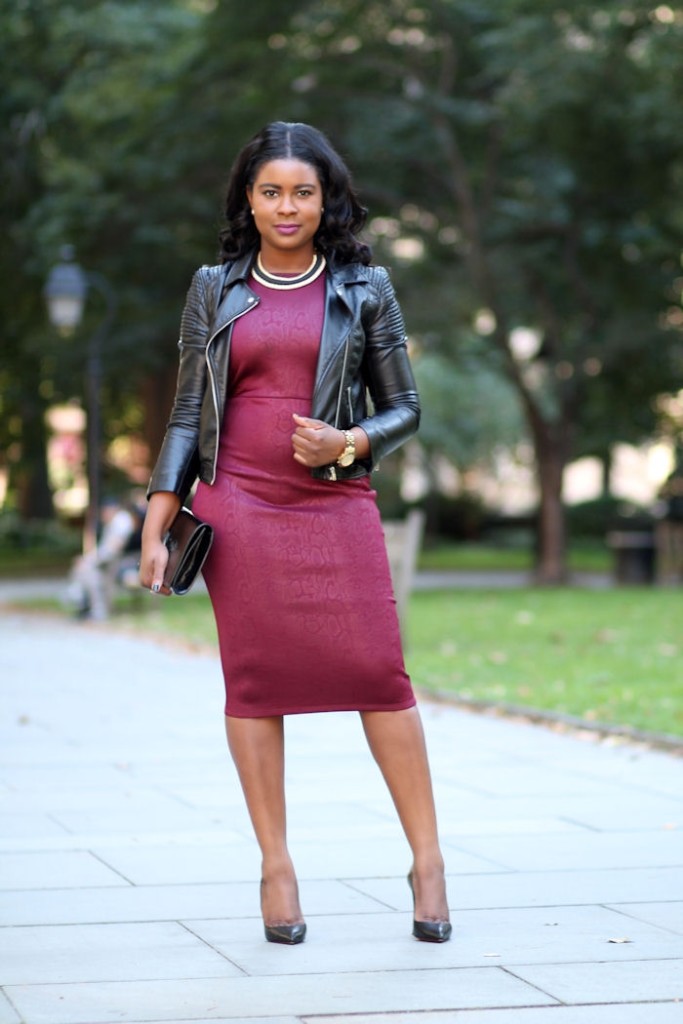 Dress: Asos | Jacket: H&M |
Purse: YSL | Shoes: Christian Louboutin |
Watch: Marc Jacobs | Necklace: H&M
"This look was is my favorite. I love dressing up and adding a bit of edge to it." -Carrera
For this post, we have another individual style feature with singer/fashion blogger, Carrera.
When your boss says the company dress code is "business sophisticated," think Olivia Pope meets Michelle Obama. A colorful, knee high, form fitted dress is the perfect option, especially if you have another event to attend after work.
Our girl Carrera went with a lavender dress from ASOS, H&M leather jacket, and a pair of Christian Louboutin heels. Did we say Louboutin? Yes, we certainly did!
Continuing with her outfit, this look is perfect for a day at the office, morning church service, or a coffee date with friends. Carrera agrees, and had this to say, "This look is perfect because it's versatile. It could be worn anywhere. You can wear it to church, work, out to dinner, wherever!"
So, how do you feel about this look? Feel free to share with us in the comments section below.
Thanks for reading!