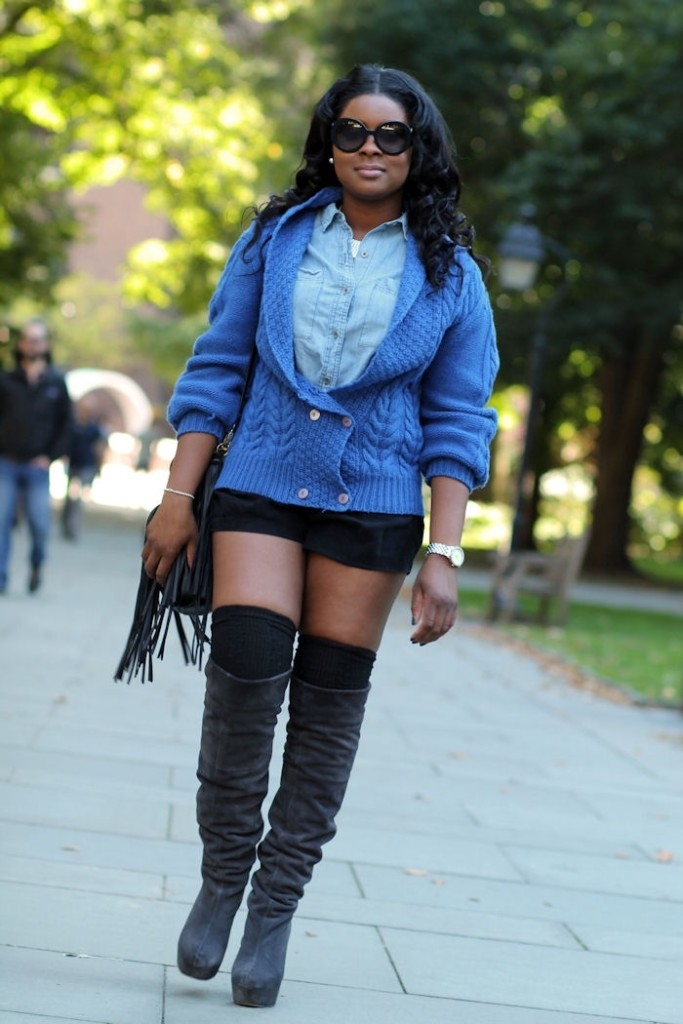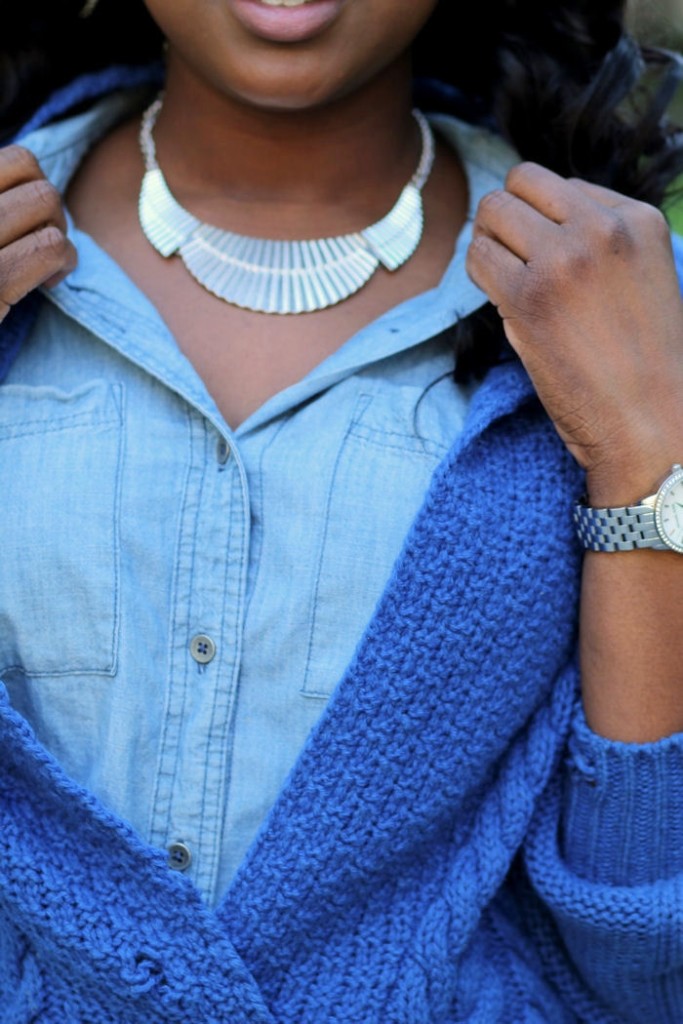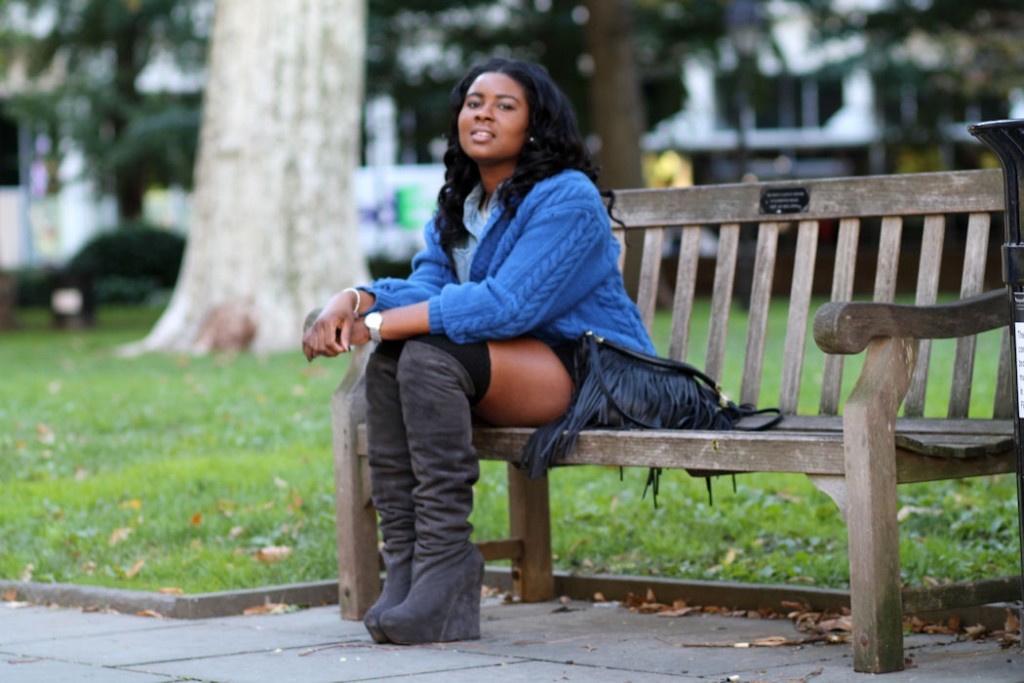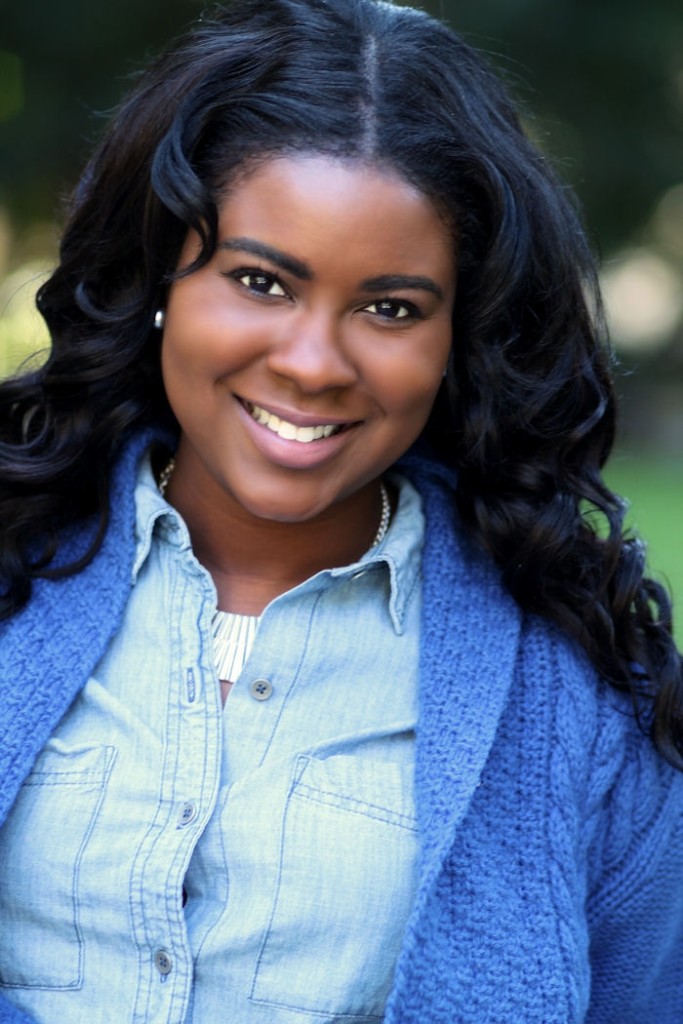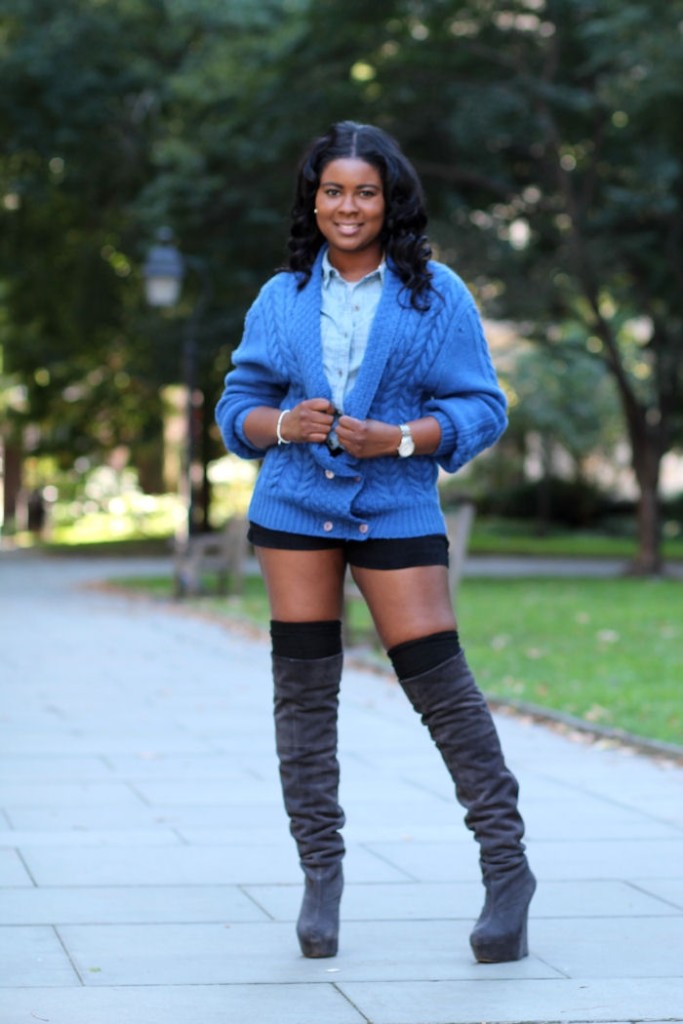 Glasses: Prada | Top: Old Navy |
Cardigan: Thrifted | Shorts: TJ Maxx |
Socks: American Apparel |
Boots: Rock & Republic |
Purse/Necklace: H&M | Watch: Michael Kors |
Bracelet x Tiffany's
"This look would be perfect for brunch or any type of casual outing." -Carrera
We would like to reintroduce everyone to this week's featured guest, Carrera! About two years ago, we had a photo-shoot with Ashley P. Rivers, creator of Vintage Junkie. There, we met Carrera. As was one of the models that afternoon, she immediately caught our attention. So, we thought she was a perfect fit for an individual style feature.
Today, Carrera decided to stop by the blog to show off her school girl inspired look. She states, "I was going fora casual school girl look, with a little sexy."
Rather than wearing neutral hues, Carrera decided to stick with cooler colors instead. Her royal blue cable-knit cardigan, powder blue button-up, and black shorts are giving us an early winter sneak peak.
Continuing with this theme, a pair of suede, knee-high boots were thrown into the mix. Worn with the right skirt or shorts,  you can forget about receiving a student of the month nomination. Better yet, don't even bother going to class. This is a let's meet up for brunch type of ensemble.
So, how do you feel about this outfit? Feel free to share with us in the comments section below.
Thanks for reading!