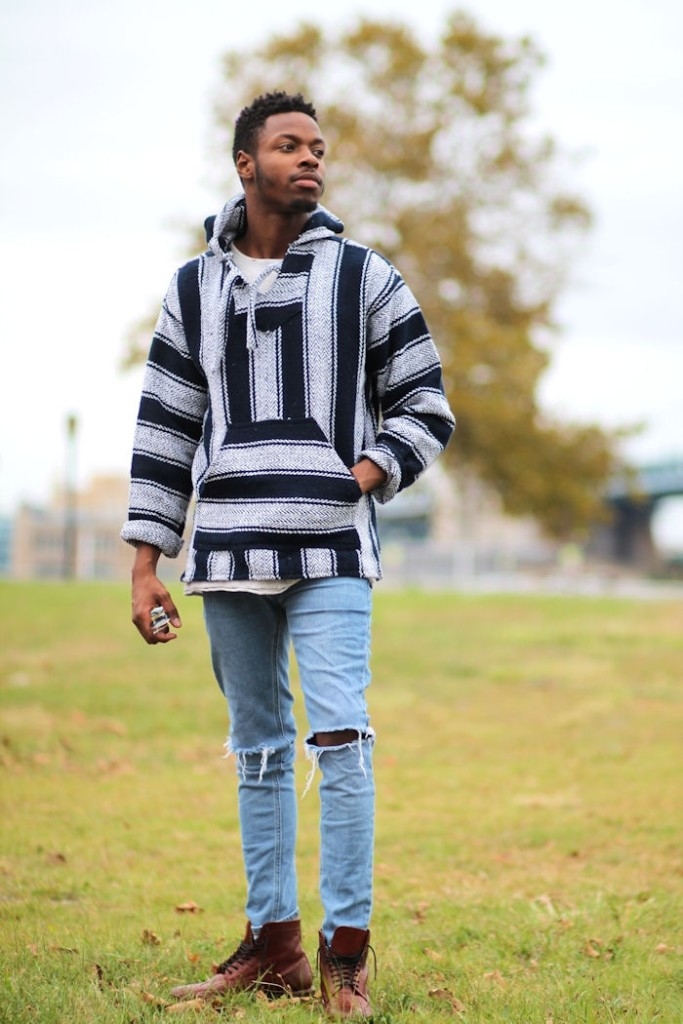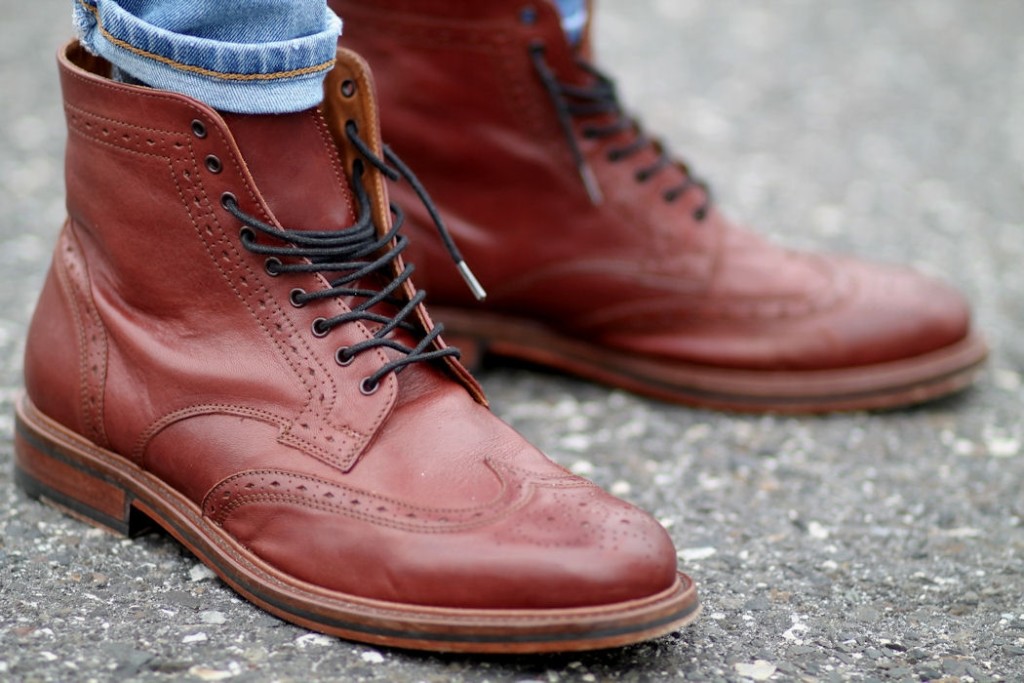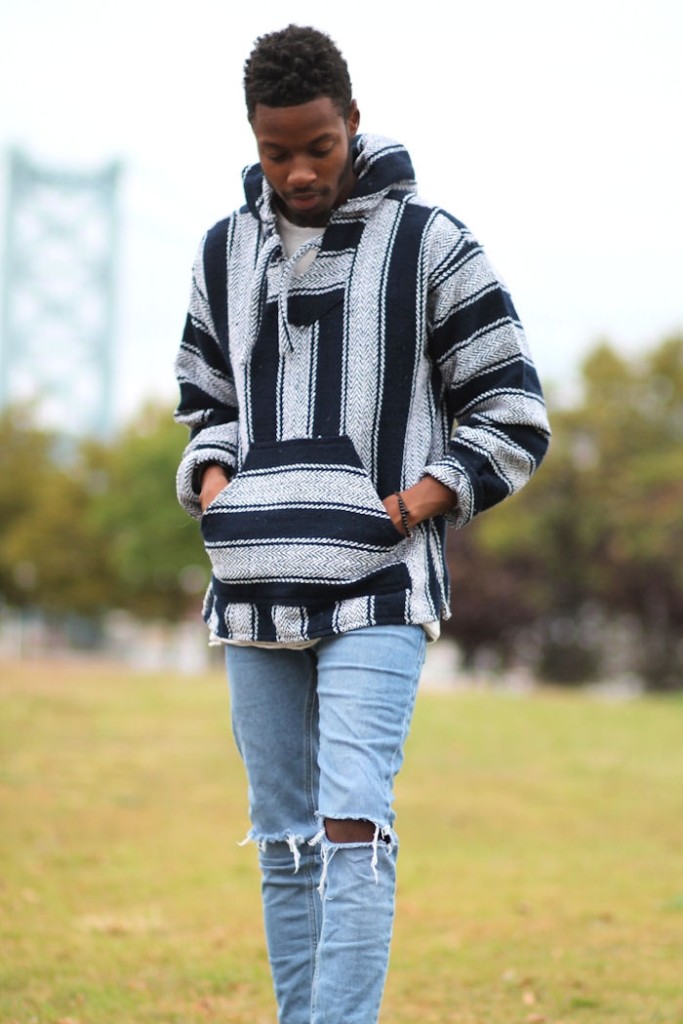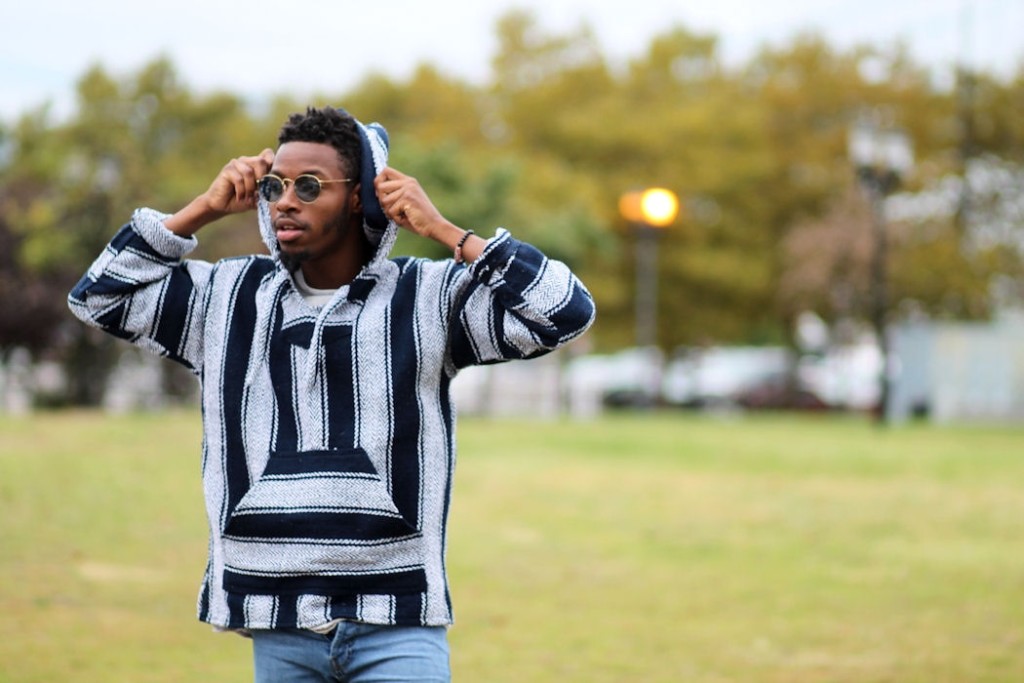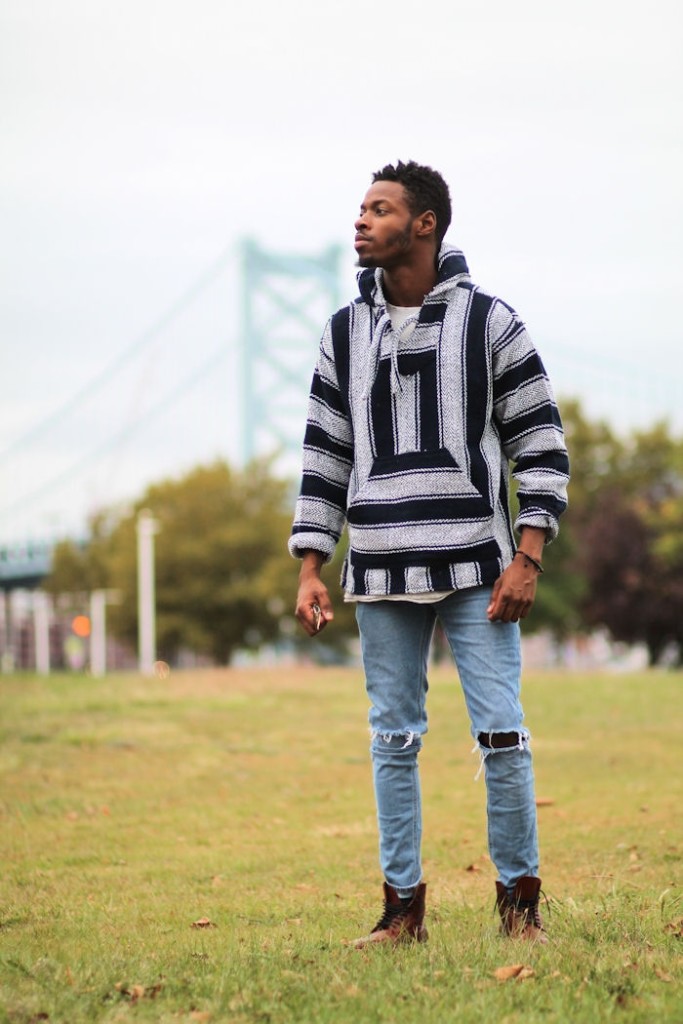 Sweater: Vintage Mexican inspired | Jeans: TopMan |
Boots: Mr. B's by Aldo | Glasses: Rayban
As the first day of winter rapidly approaches, now is the time to start dusting off your favorite outwear pieces. Items like hoodies, jackets, and sweaters are perfect options if you're looking to stay warm on a chilly day.
Today, Kris decided to show off Mexican inspired sweater, the baja hoodie for this week's individual style feature. He also plans to school us on the wonders of thrift shopping.
While describing this look as one of his most "coziest throw on outfits", Kris explained how he discovered the infamous baja hoodie through vintage shopping. He states, "I stumbled across the poncho-like hooded sweater and had to buy it since there's nothing like it in stores. . . yet. Vintage clothing is a new passion of mine since you're a walking piece of history; every article of clothing has its own story."
We have to admit, the baja hoodie has become very popular this season. Wear with a hoodie and boots, and you have another great winter-esque look. Continuing with this idea, Kris paired his hoodie with distressed denim and his go-to Aldo boots.
So what do think about this look?
Feel free to comment, and let us know!
Thanks for reading!