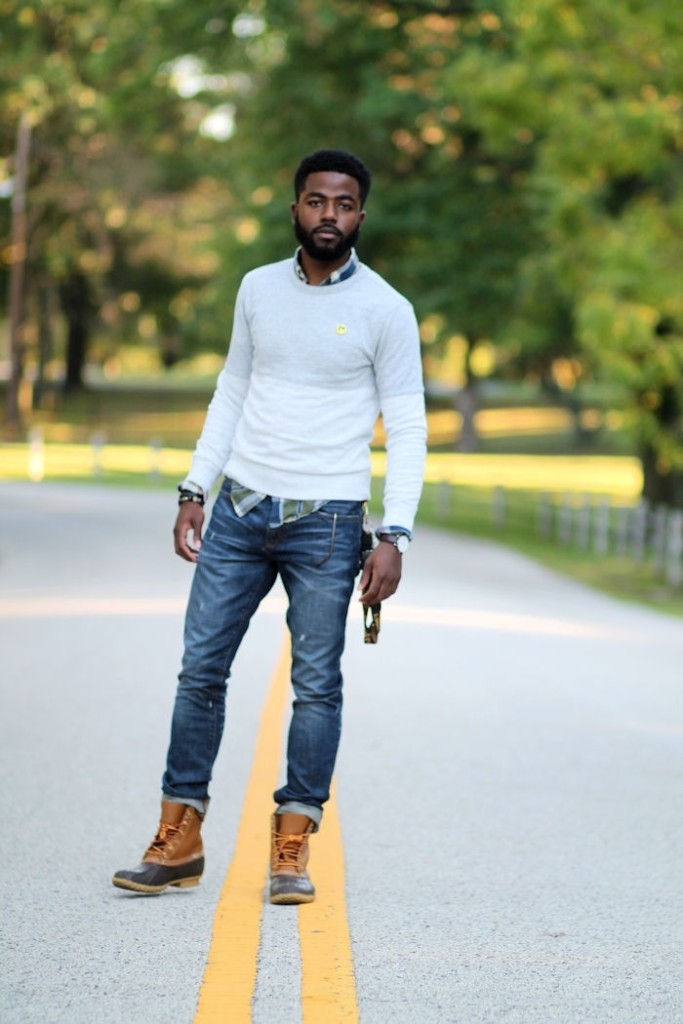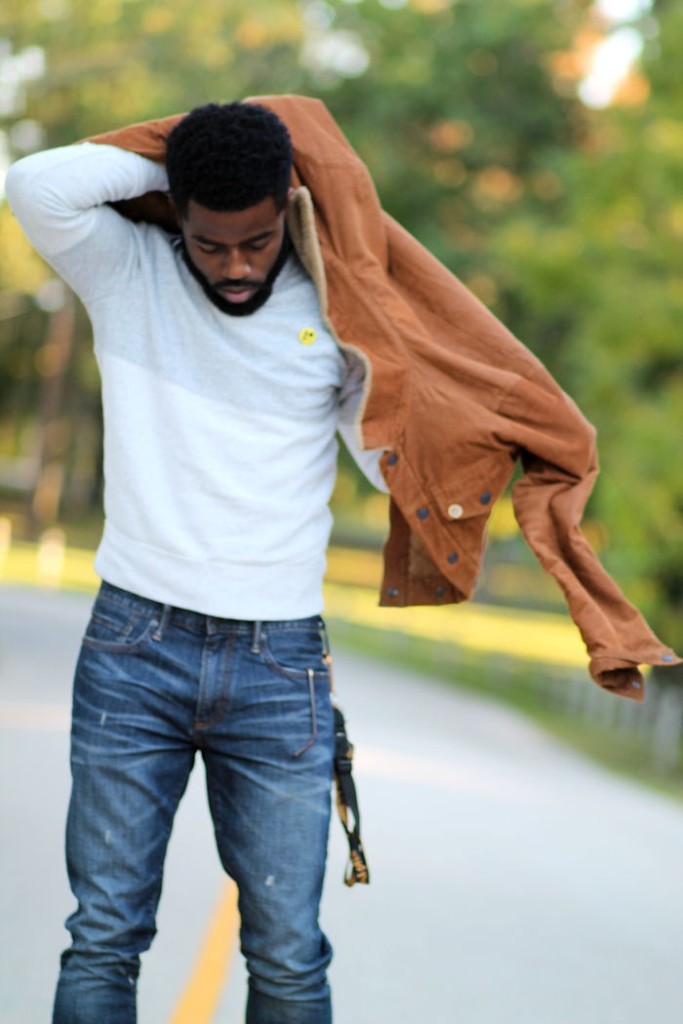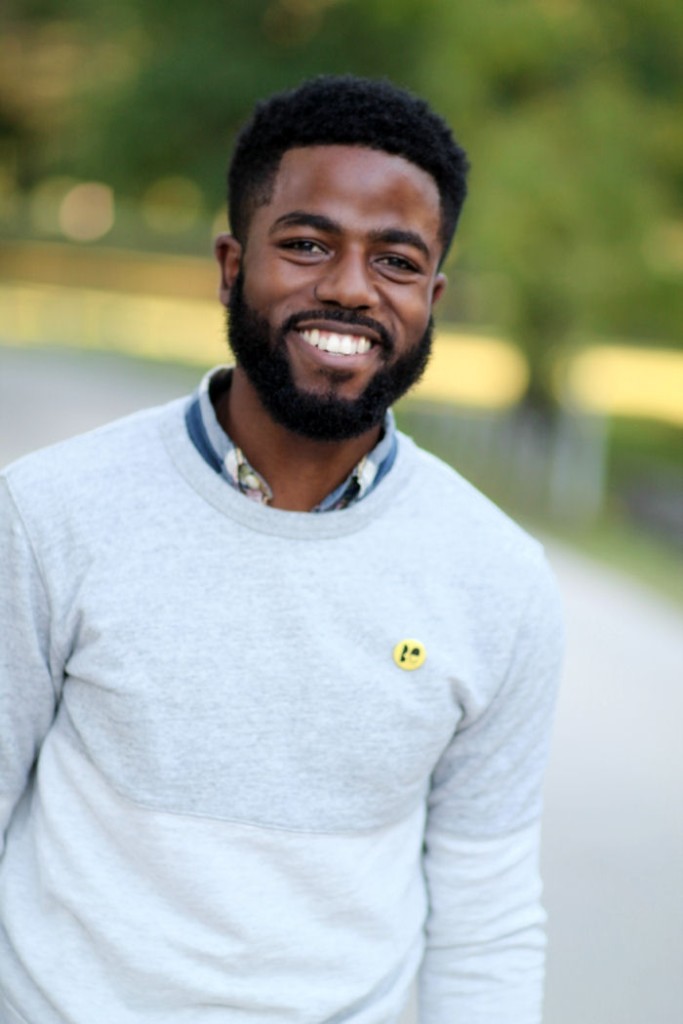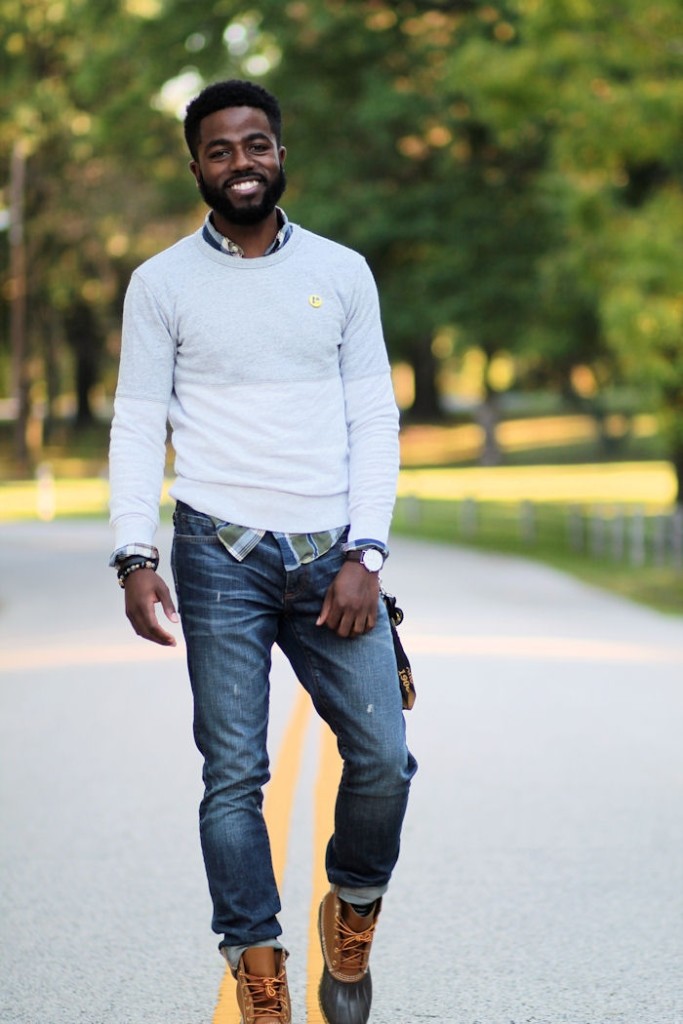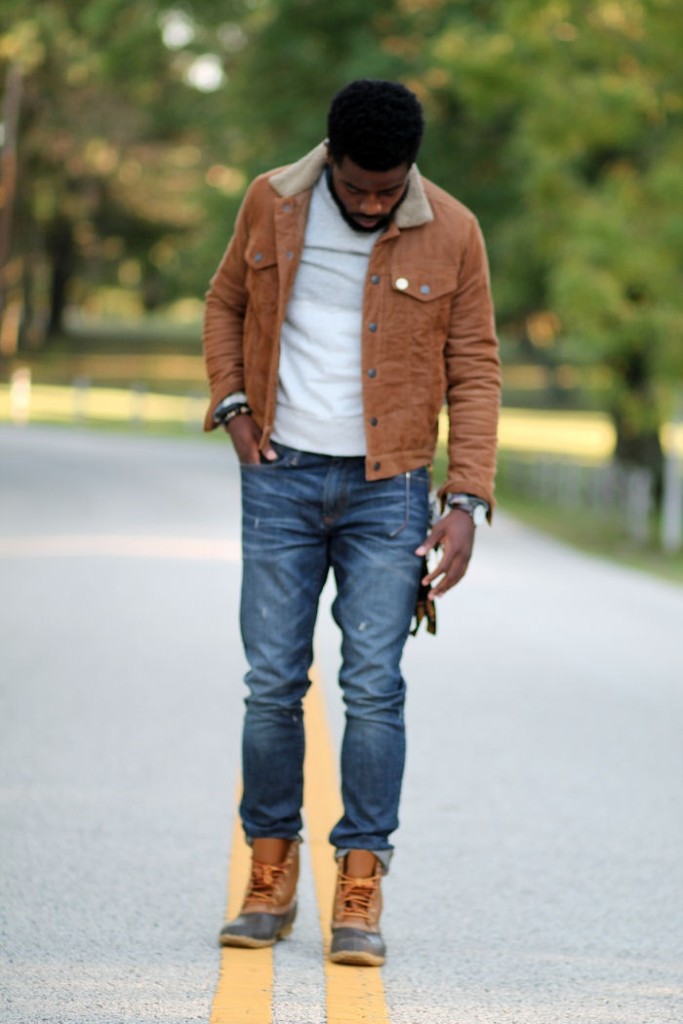 Coat: GAP | Sweatshirt: J. Crew|
Flannel: J. Crew | Jeans: GAP |
Boots: LL Bean | Watch: Daniel Wellington
"This look, though simple, covers all of my essential fall needs." -Alex
The art of layering is an important skill for anyone who plans on surviving the holiday season. It's the perfect plan when you really don't know how to dress for the weather.
For our friend Alex, layering is almost an everyday habit.
Take for instance his featured outfit, as shown above. Alex layered a multi-colored plaid button-up under a two toned sweatshirt and a Sherpa Cord jacket. The sweatshirt is very warm and stylish, and its simple two toned color scheme adds a level of versatility. It can be worn with almost any color.
According to Alex, "While brightening up what can end up being a pretty muted fall color palette of options, and the slim silhouette definitely sheds the frumpy idea of a traditional sweatshirt."
In addition, the jacket itself is the perfect transitional outerwear for fall and winter.
Now, that we have discussed the first half of his outfit, let's move on to Alex's lower region. For this look, he decided to wear his distressed jeans with a pair of duck boots. Alex states, "My favorite part of this outfit is definitely the LL Bean duck boots. Literally completely waterproof, fall and early winter rains are not a problem. While the the insulate upper keeps my feet warm along with dry. Plus, due to a classic colorway, they make the perfect fall contrast for the washed denim I'm wearing, along with cords and chinos."
Overall, another job well done Alex!
So, how do you feel about this layered look? Feel free to share with us in the comments section below.
Thanks for reading!