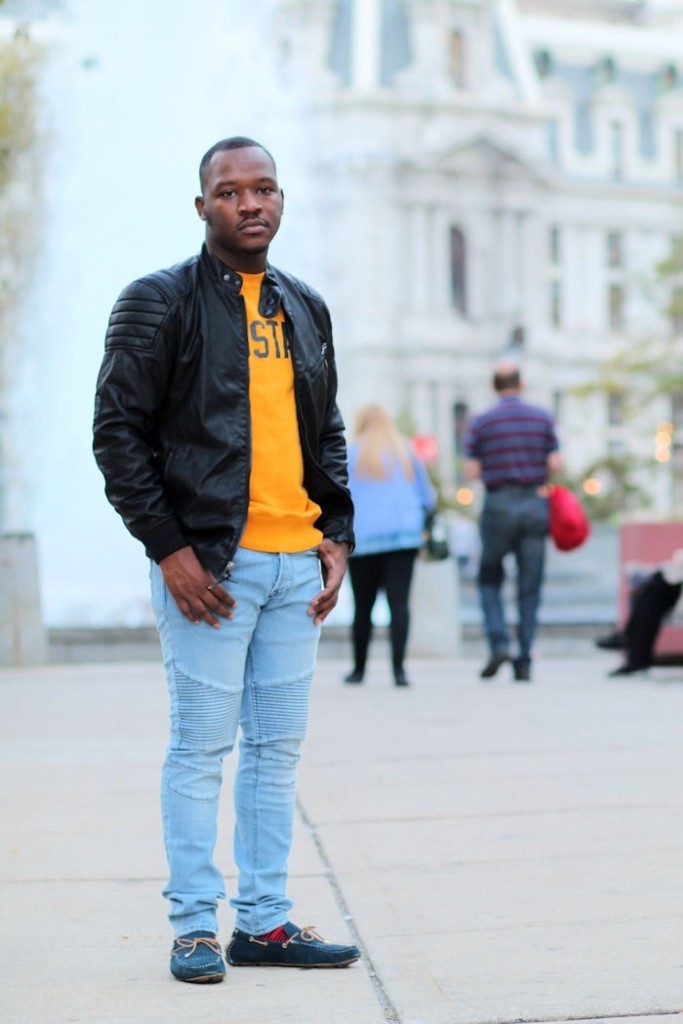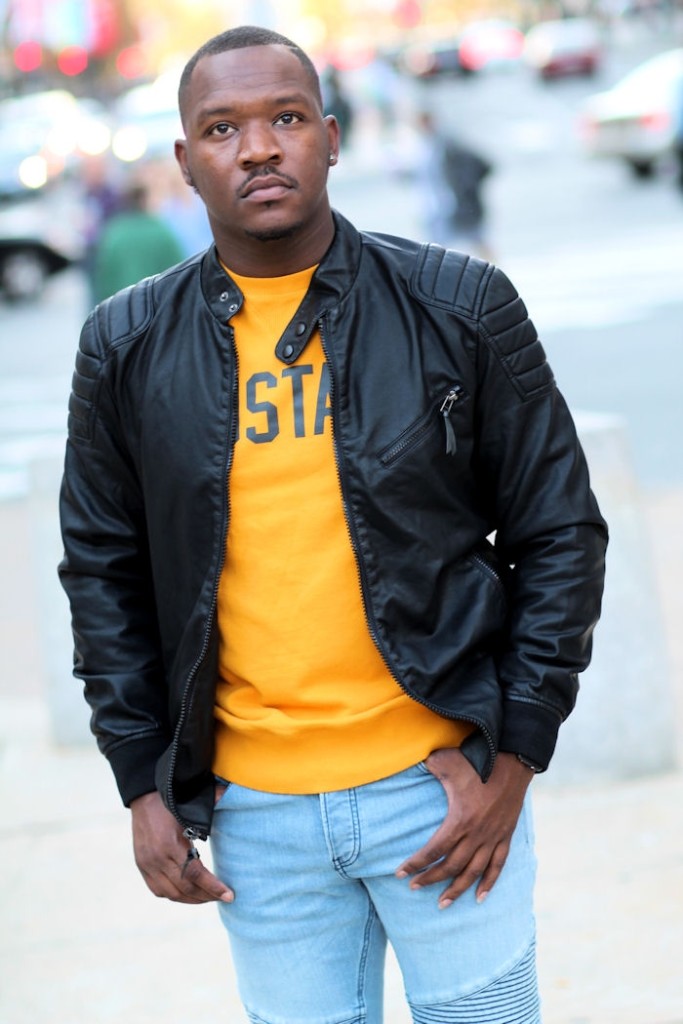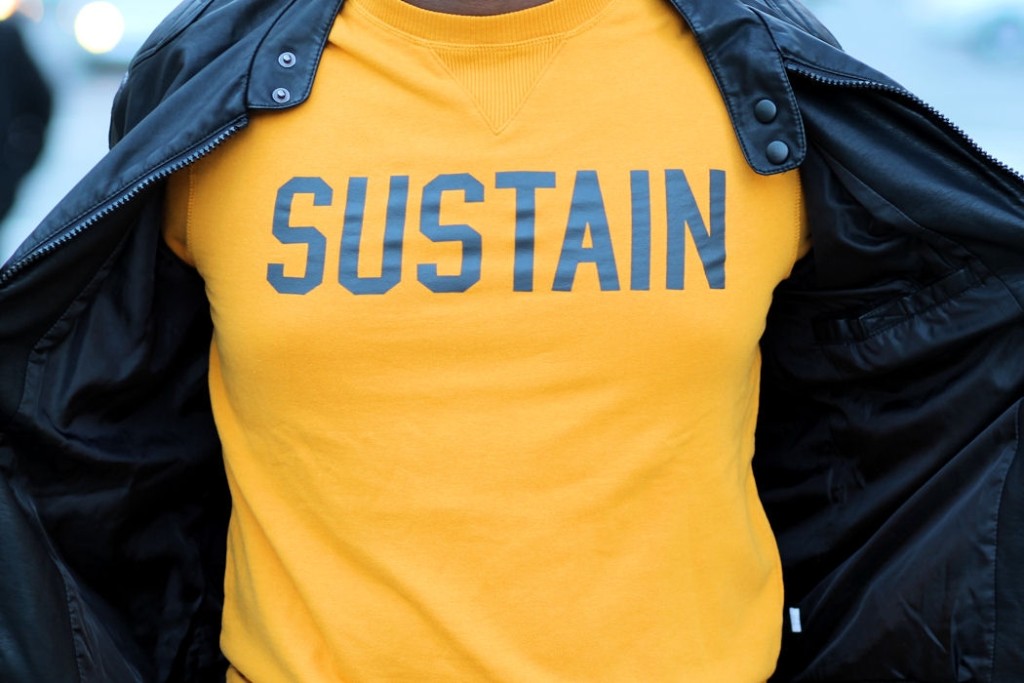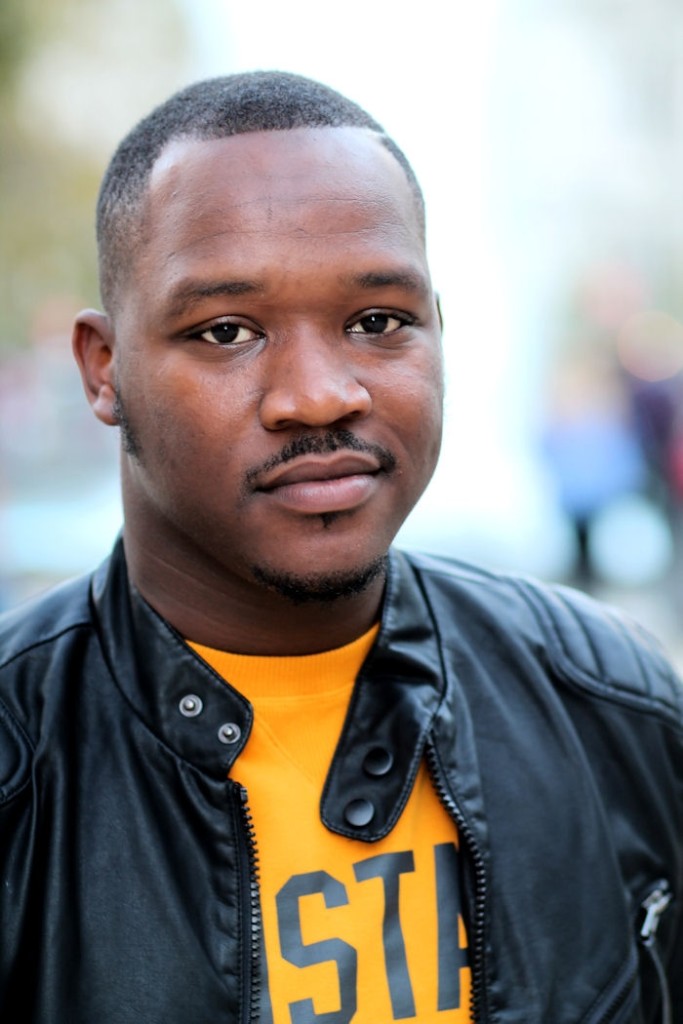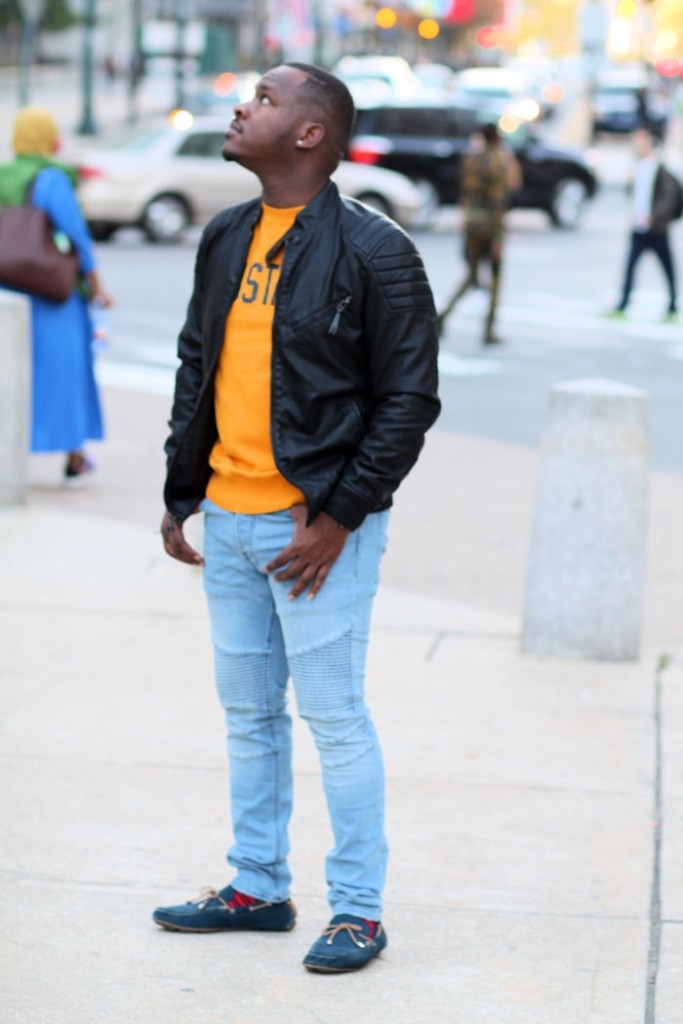 Jacket: American Rag |
Sweatshirt: H&M | Jeans: H&M |
Loafers: Alfani
Typically, the weather is usually cooler around this time of the year, adding more stress to our holiday shopping experience. Luckily, the temperature has been fairly mild here in the tri-state area. As a result, many people have been taking advantage of this warm weather by dressing a little out of season.
For this post, our boy Raheem stops by UnregisteredStyle to show off his not-so winter, street style look. This look starts off with a brightly colored, yellow sweatshirt from H&M. With the text, "Sustain" screen printed across the chest, this sweatshirt looks great layered or worn with a jacket. More specifically, a faux leather bomber jacket, similar to the one Raheem is wearing.
Continuing with this theme, Raheem threw on his fitted, denim jeans and suede loafers. We like how the light colored jeans complimented his entire look. Raheem accessorized the rest of his outfit with a pair of printed, red socks.
So, how do you feel about this look? Feel free to share with us in the comments section below!
Thanks for reading!