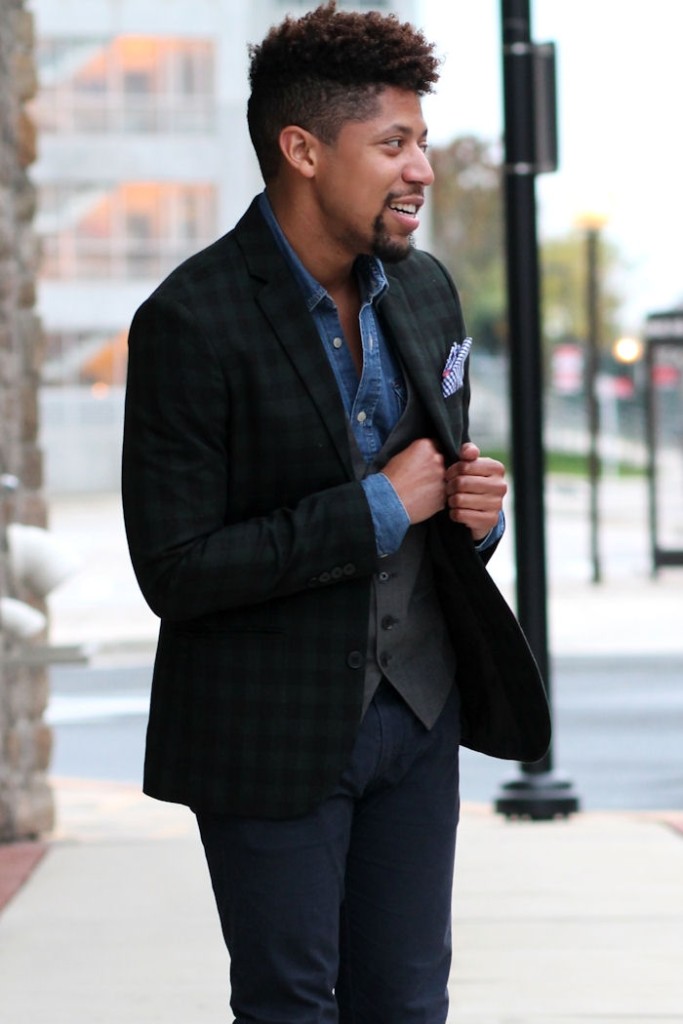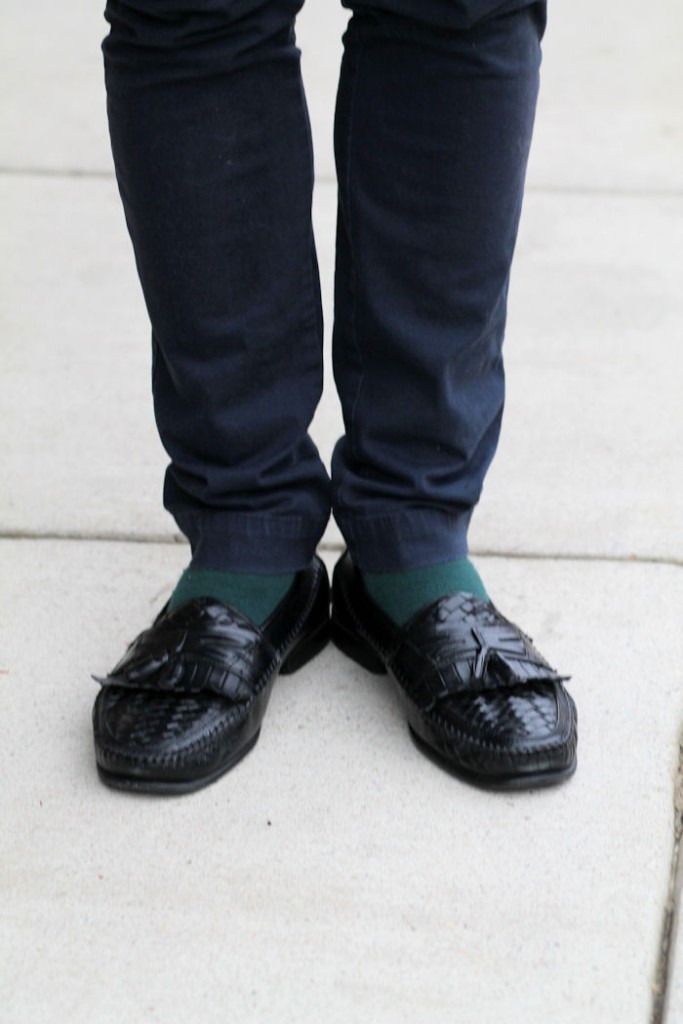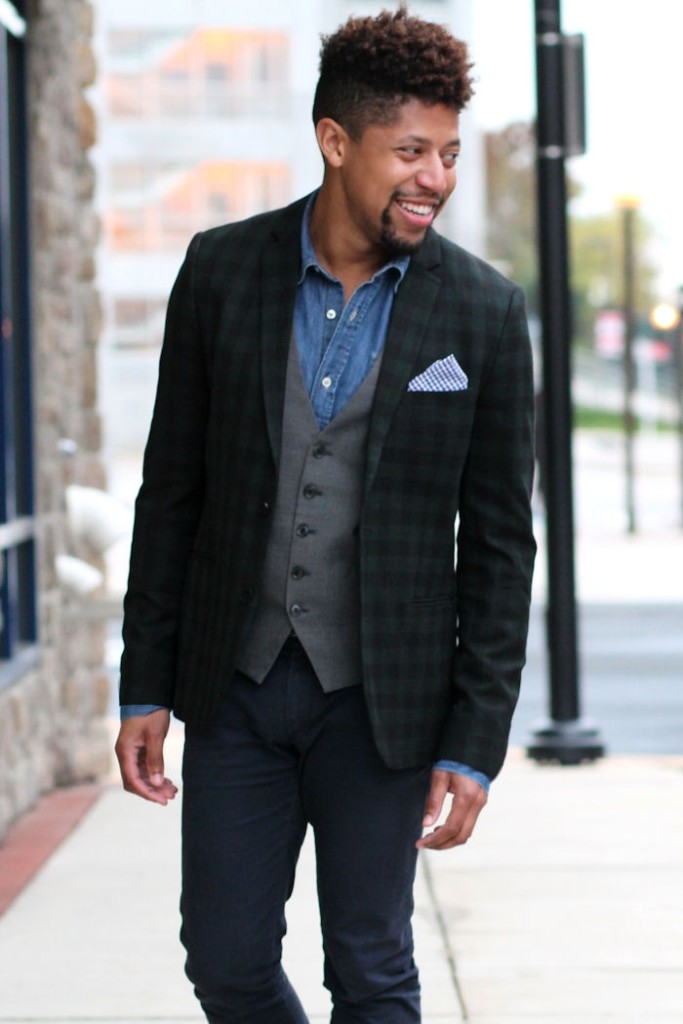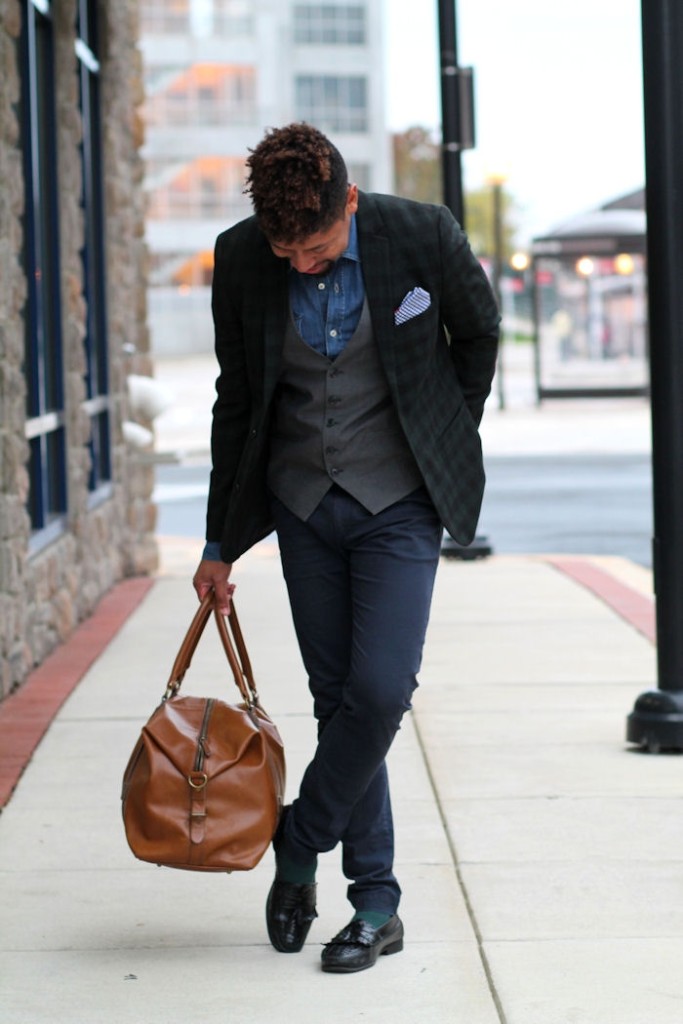 Plaid Blazer: Forever 21 || Denim Shirt: H&M ||
Vest: H&M || Chinos: H&M ||
Shoes: DSW
For this post, I went with another business casual inspired outfit. This look consists of a plaid jacket, denim shirt, navy chinos, vest, and leather tassel loafers. All these items have been worn before, except this plaid jacket.
From the looks of things, it may seem like I have minor obsession with plaid and flannel articles of clothing.
Why? Everything goes with plaid. Well, everything except other bold prints. Plus, it's such a fun print.
Hence, I've featured at least three pieces on the blog this season alone. Not to mention the one I'm wearing today.
So, how do you feel about this look? Feel free to share with us in the comments section below!
Thanks for reading.