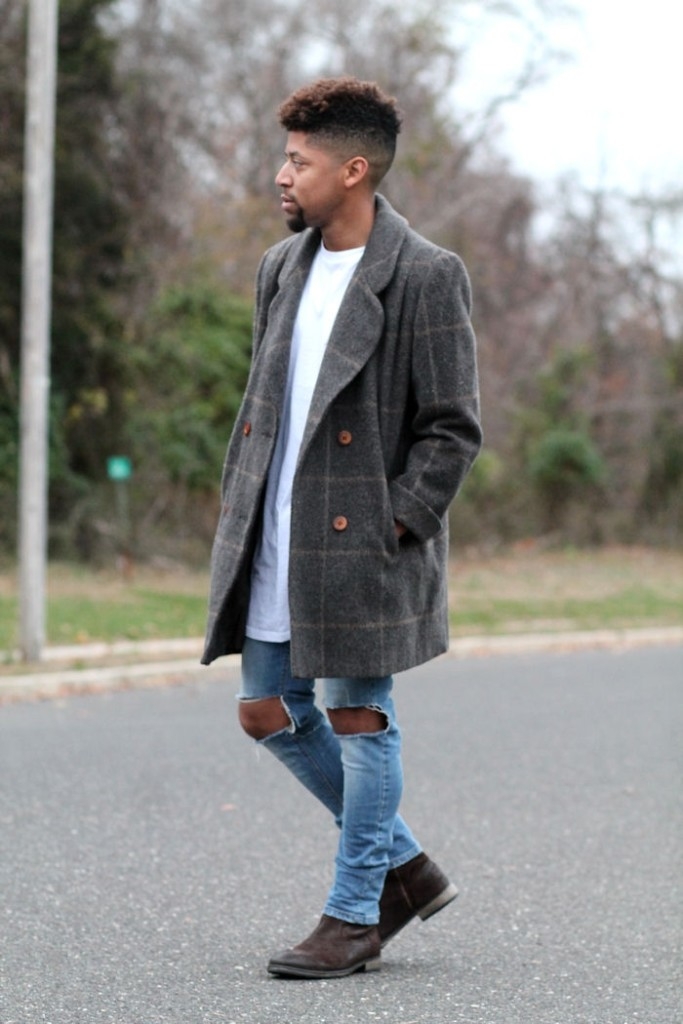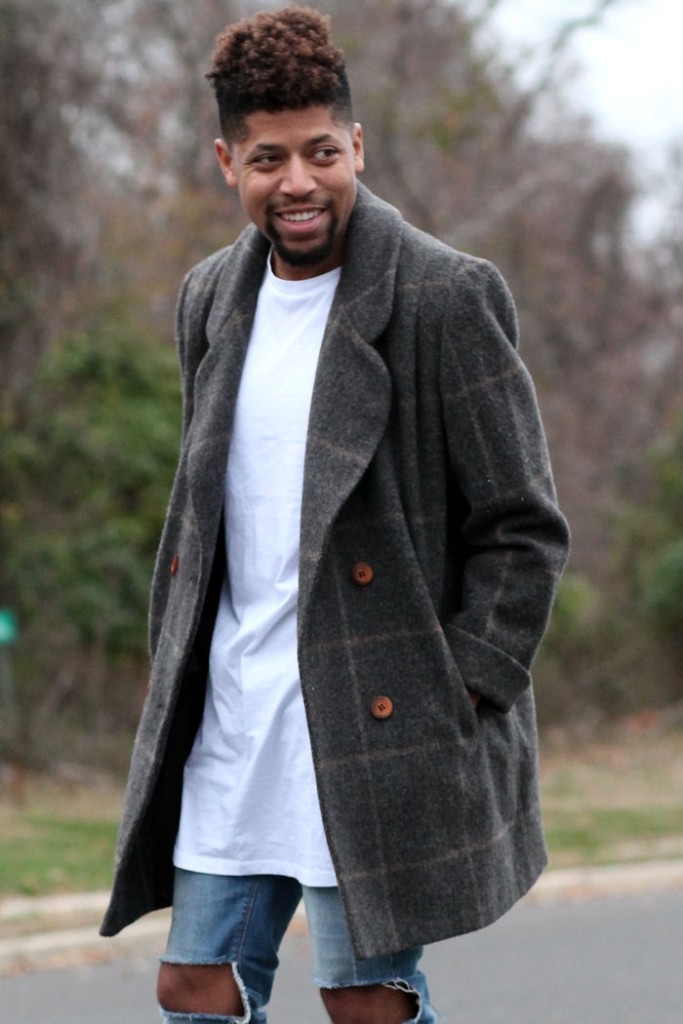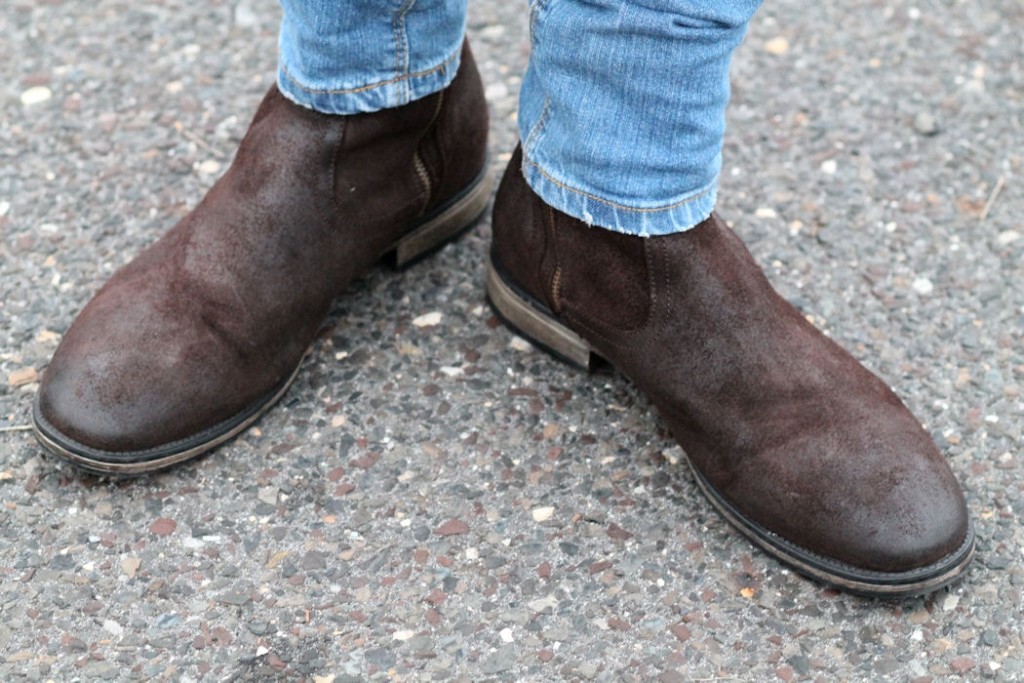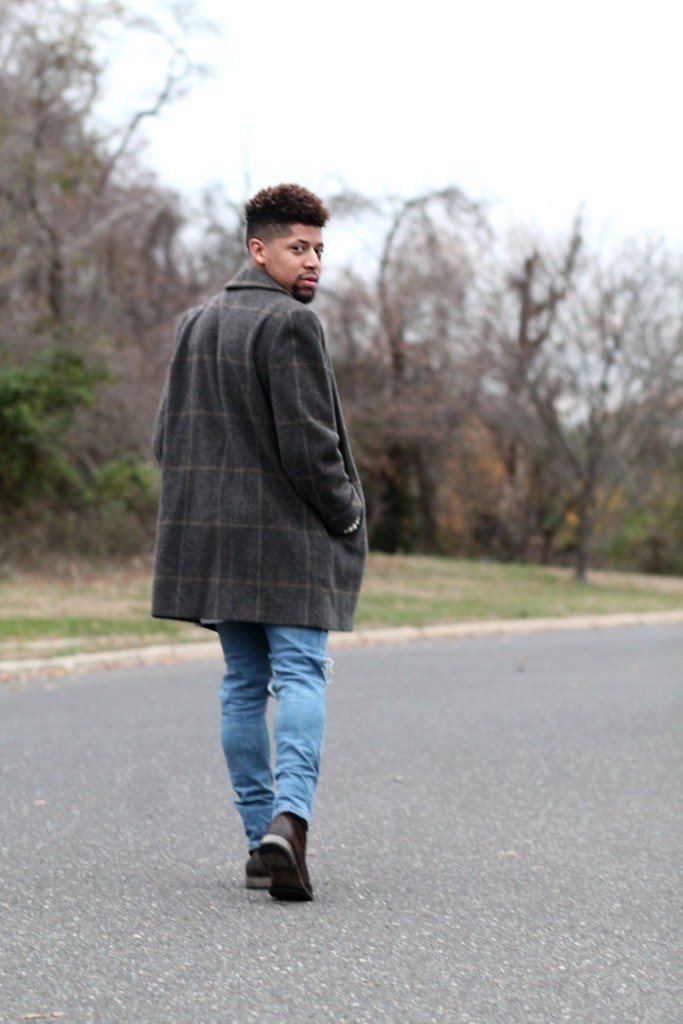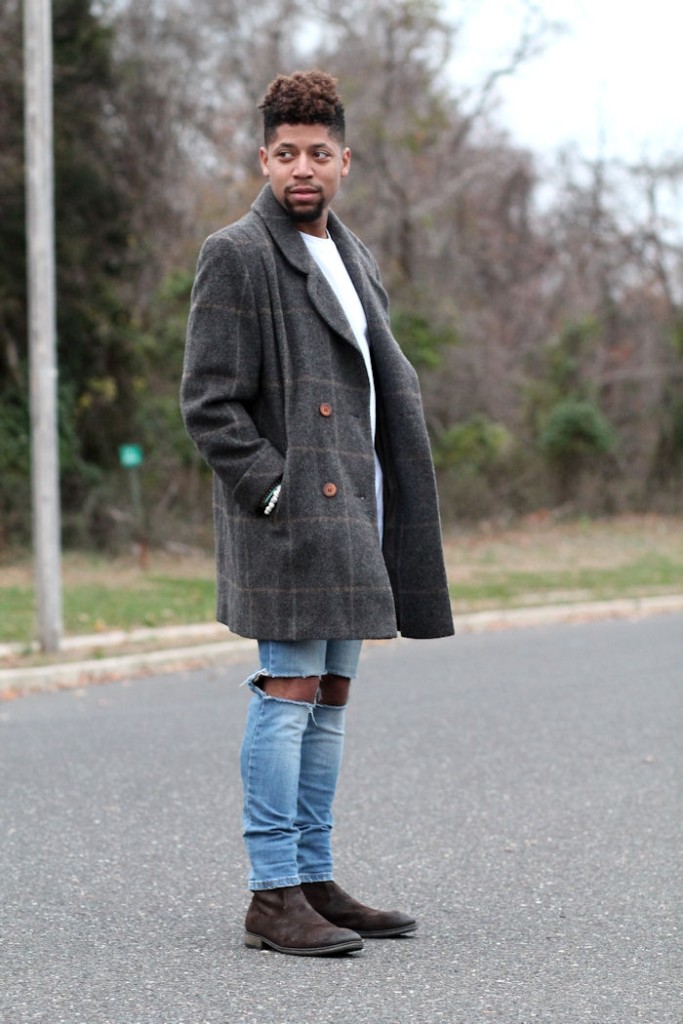 Coat: Thrifted | Tee: H&M |
Jeans: ASOS | Boots: DSW
With a few simple pieces, you can create a bold fashion statement in no time.
For instance, a simple tee and jeans can be taken to the next level by one or two trendy items. It's all about style, and of course moderation.
So, today, I decided to dress up a plain longline tee and distressed skinny jeans with my thrifted overcoat. Last year, I picked up this coat from a Salvation Army in Brooklyn for $20. Yes, $20!
Since then, my overcoat has been worn throughout the colder months. I typically pair it with a simple tee or sweatshirt, as shown above.
To finsih up this look, I threw on my brown, suede chelsea boots. As you can see, they add a grungy feel to my outfit.
What do you think about this look? Feel free to share with us in the comments section below.
Thanks for reading!