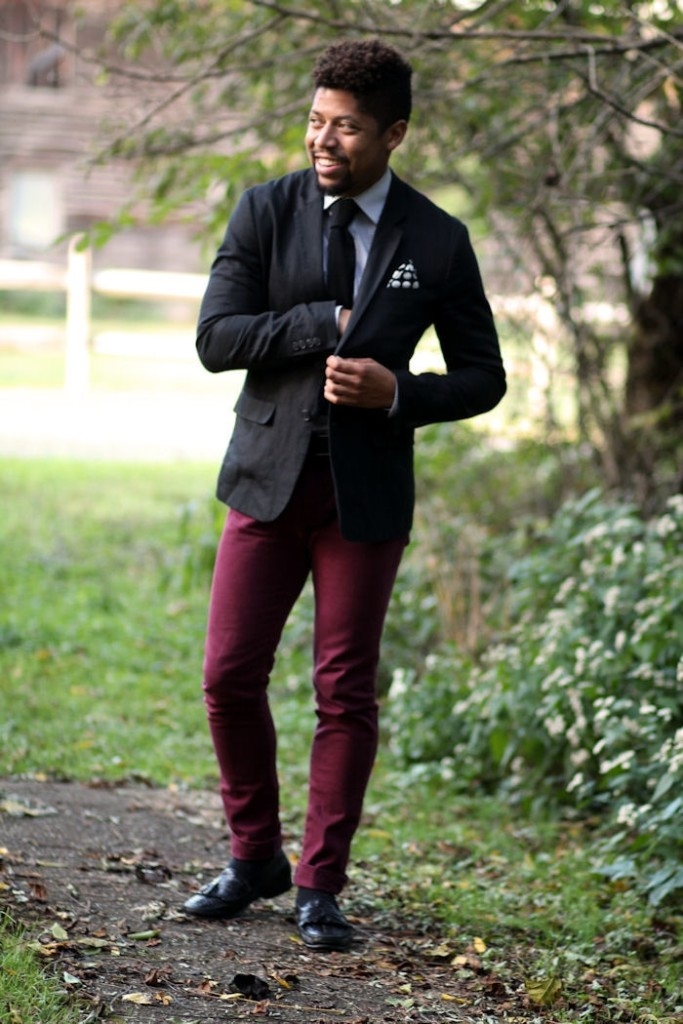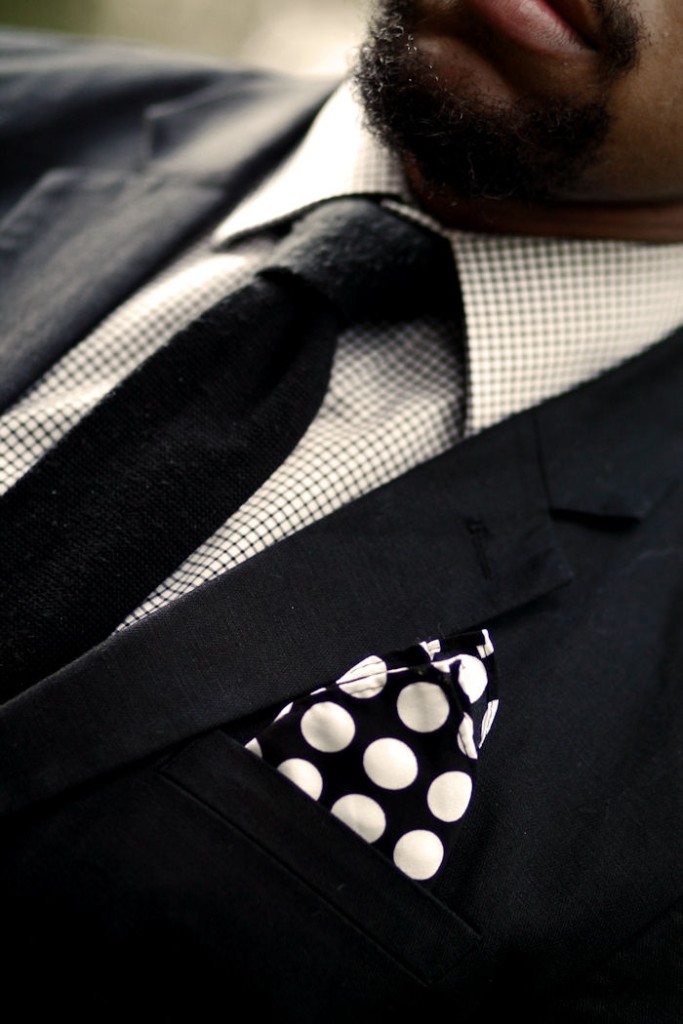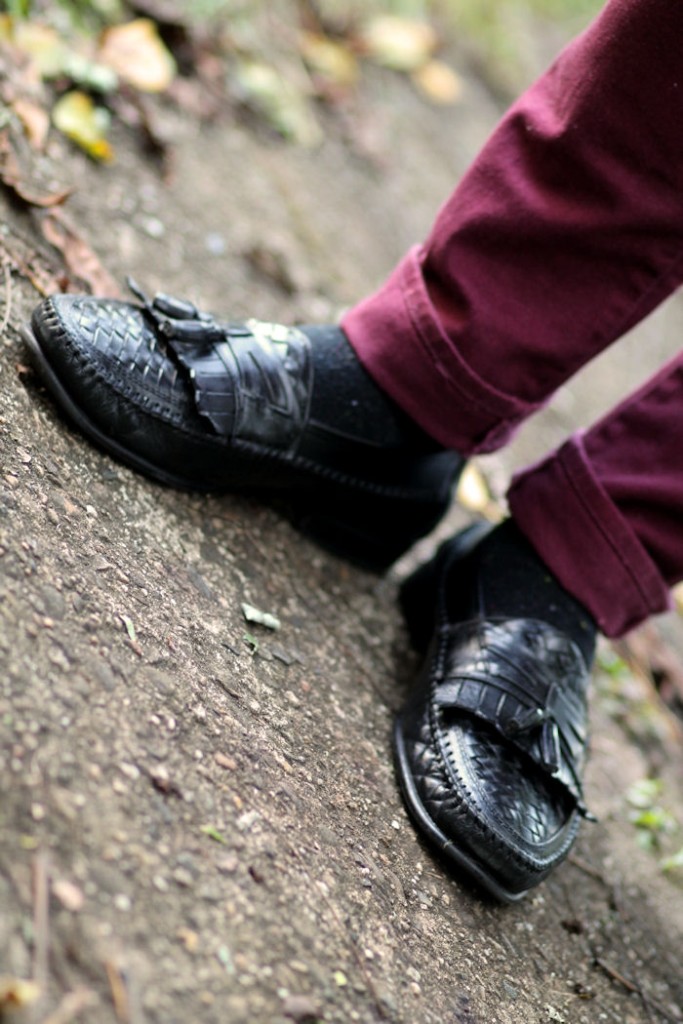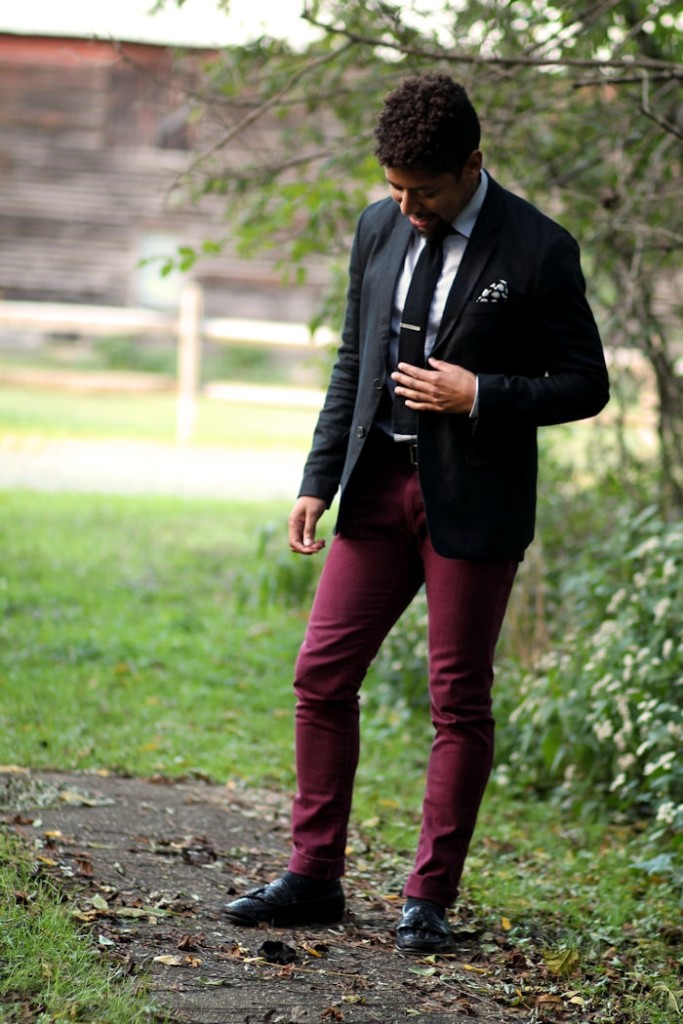 Blazer: Forever21 | Button-Up: Ralph Lauren |
Chinos: H&M | Shoes: DSW |
Whether you are dining at a five star restaurant or catching a late night movie, you always want to dress up for a date.
Dating? What is dating? Before the infamous "Netflix and chill" became a way of life, there was a time when we actually made an effort to court outside the bedroom.
Unlike most people from our generation, I actually enjoy dating. Keep in mind, I've wasted plenty of money on failed blind dates and Tinder meetups. However, you can't go wrong when your main agenda is out dress the competition.
For this specific look, I paired together my old black blazer from Forever21, with a Ralph Lauren button-up, burgundy chinos, and tassel loafers. You can never go wrong with dark colors, especially during the fall. So, this outfit was perfect for courting season.
I further accessorized my date look with a black knit tie, and polka dot pocket square. Remember, it's all about the minor details.
So, what do you think about this outfit? Feel free to share with us in the comments section below.
Thanks for reading!