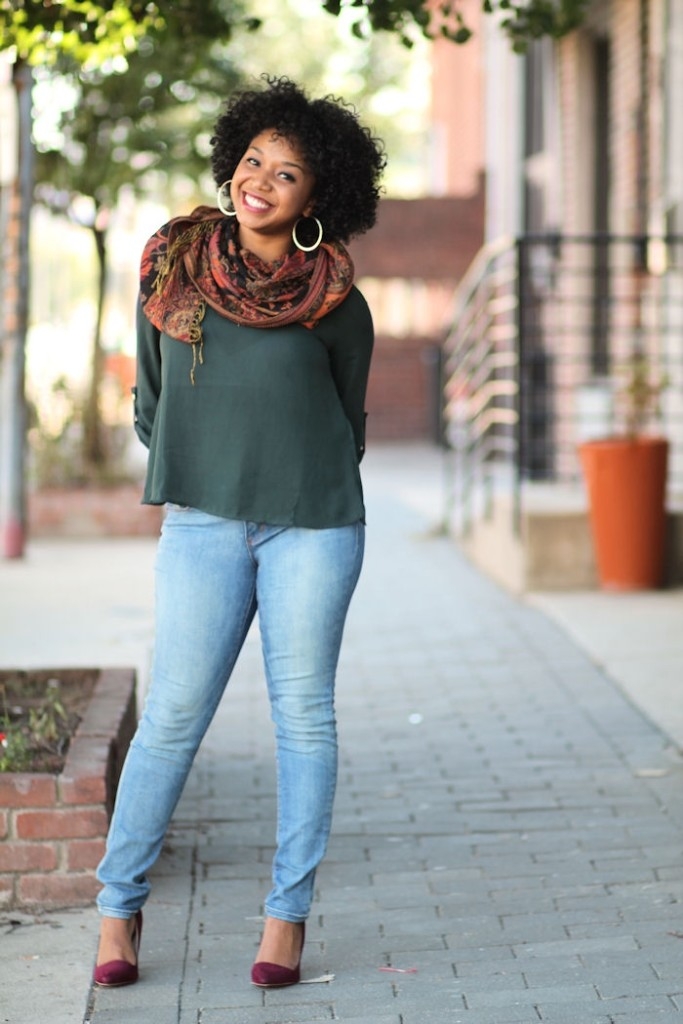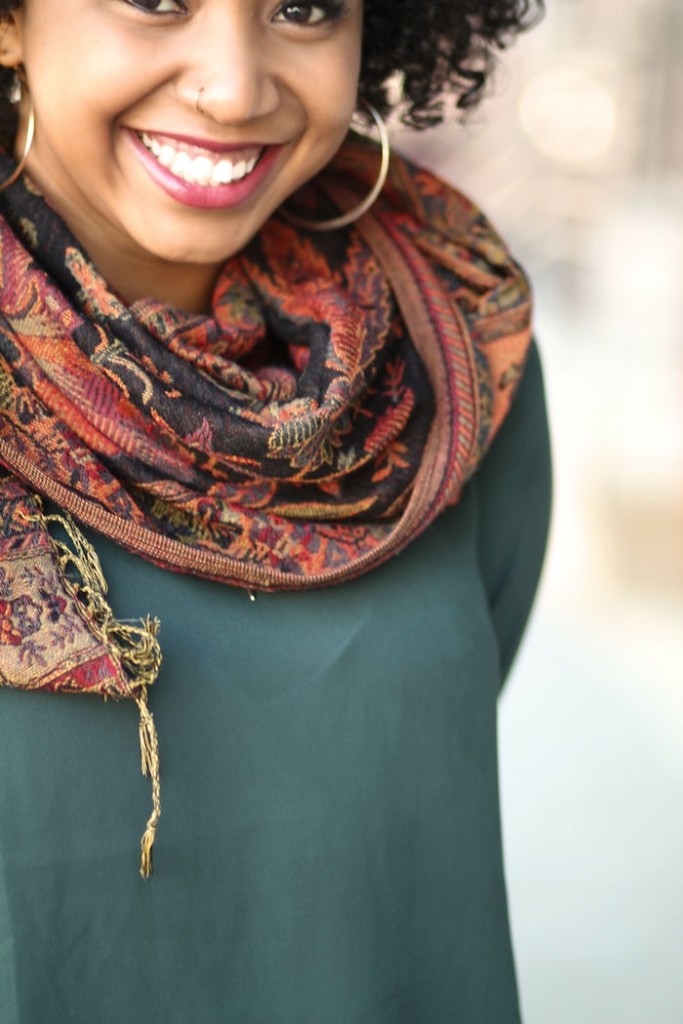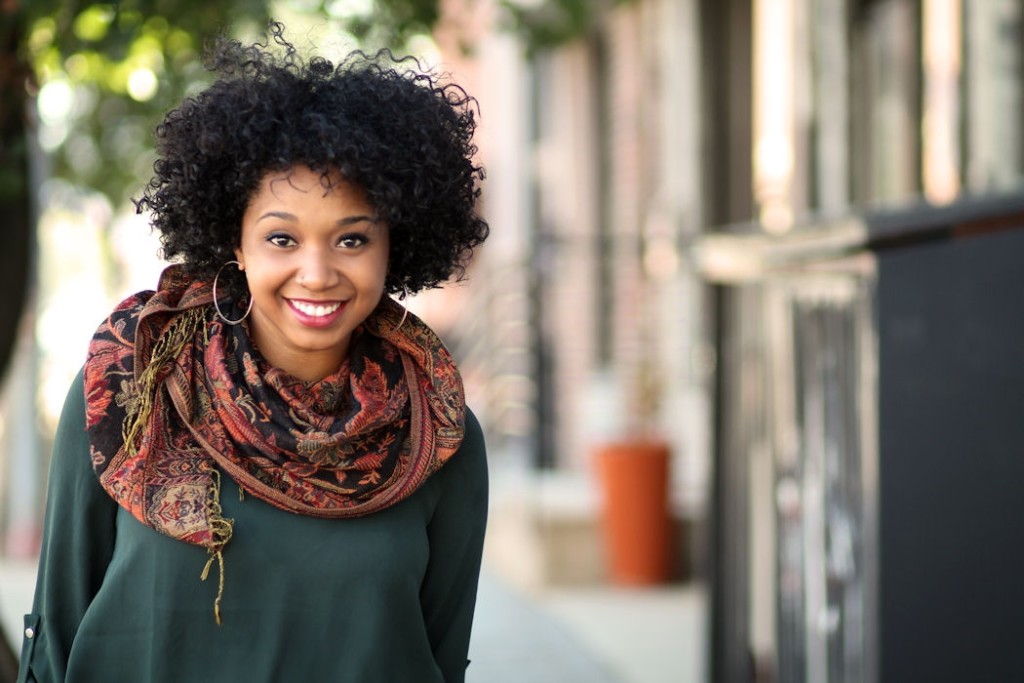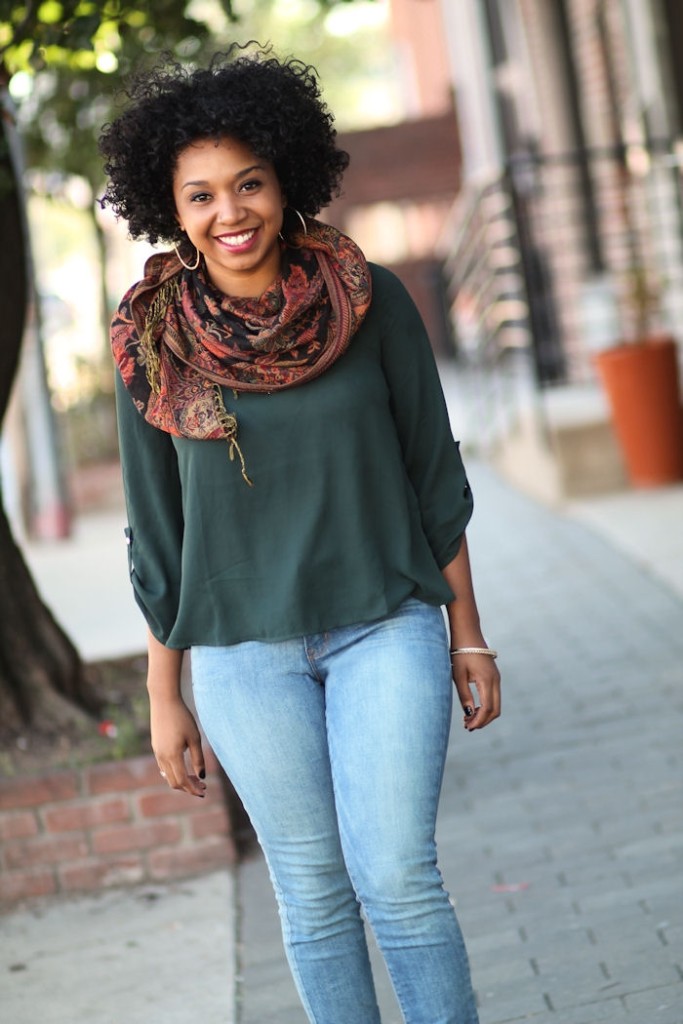 Scarf: N/A | Shirt: Forever 21 |
Jeans: Old Navy | Heels: Forever21
Fall fashion is known for dark colors and hues. Some think that subtle tones may diminish their wardrobe, but if done right , your darkened wardrobe can be the highlight of the night.
For this post, our model Brandi's outfit proves just that. Today, Brandi is wearing a dark green blouse, paired with light blue jeans, and maroon heels. To top off her subtle chic look, she added a multi-colored scarf, that contrast well with her dark colored top.
She had this to say about her featured look, "For a relaxing night out with my girls during the fall , I love to wear relaxed colors to bring a calm feel to the evening."
Remember, subtle colors can go a long way this season.
So what do you think about Brandi's look?
Feel free to comment and let us know!