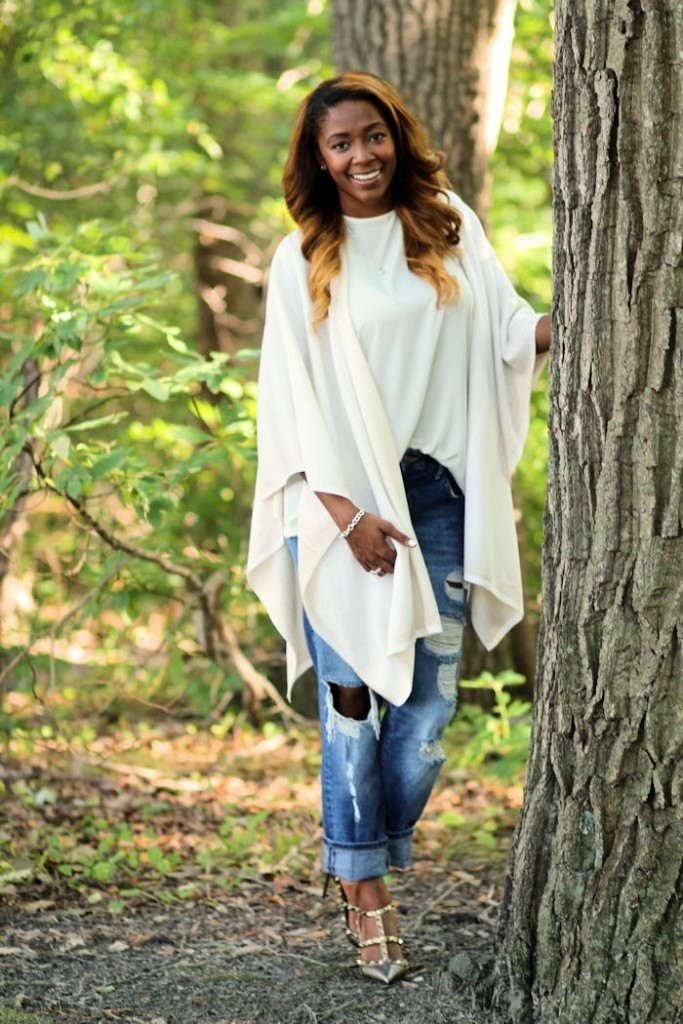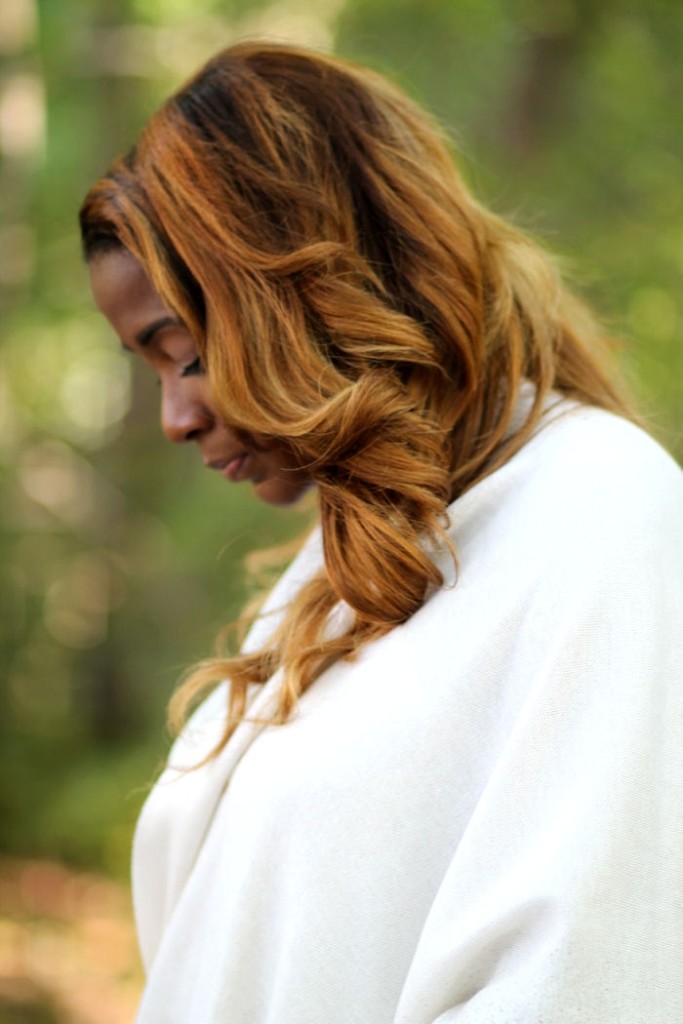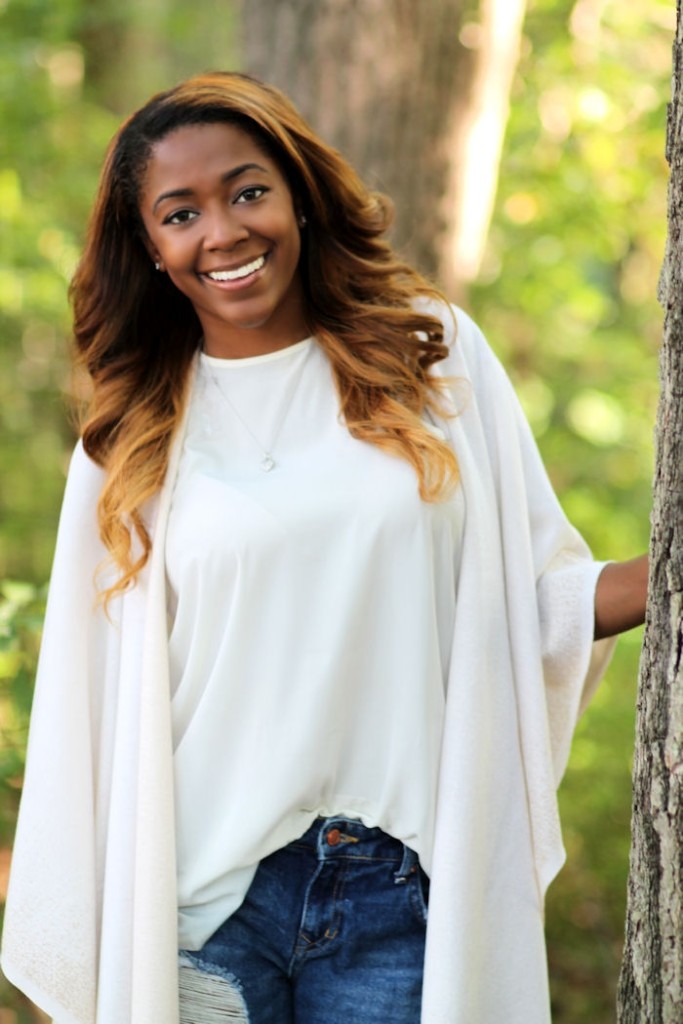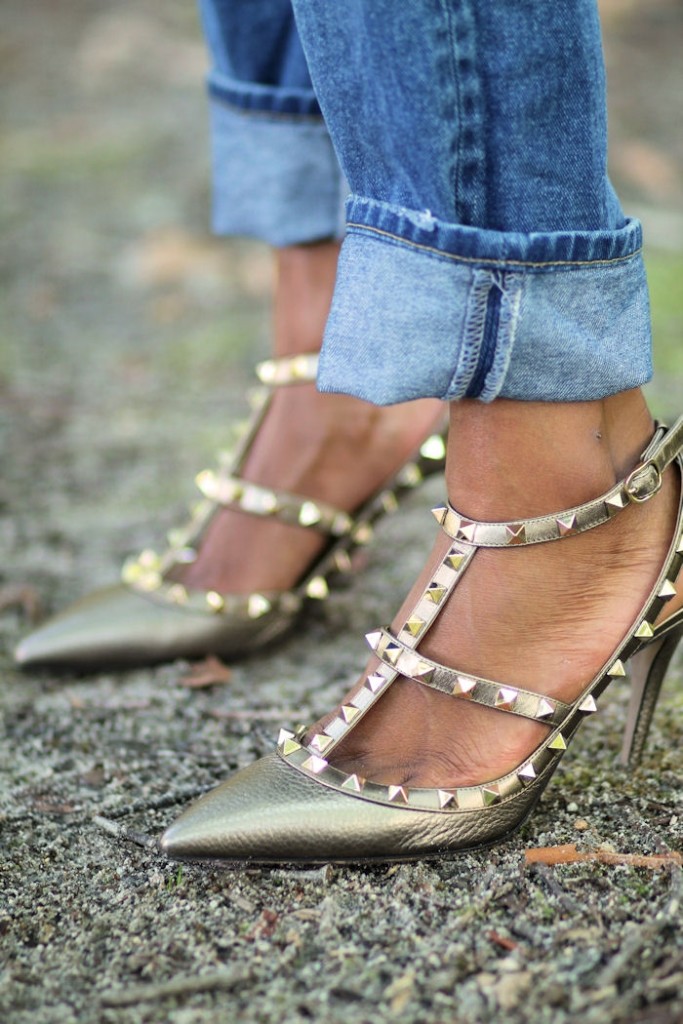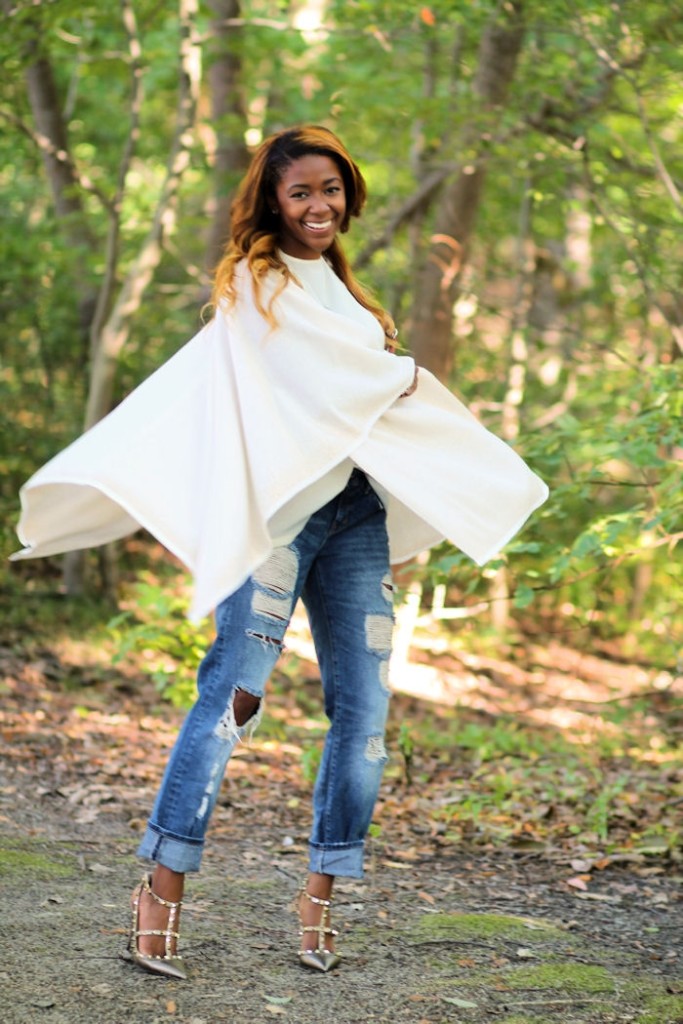 Blouse: Nordstrom | Boyfriend Jeans: Zara |
Poncho: T.J. Maxx | Shoes: Saks Fifth Avenue |
Watch: Nordstrom | Ring: David Yurman
Today is the first day of autumn! If you haven't done so already, bring in the season with some of your fashion favorites including fall layering, boots, sweaters, and cardigans *throws hands in victory*.
For this week's individual style feature, we had an opportunity to link up with our new friend Antonia.  With a newly purchased wardrobe, Antonia decided to show off one of her latest fall looks.
Since this season is all about layering, Antonia decided to pair together her newly purchased blouse with a cream colored poncho, purchased from T.J. Maxx. Ladies, ponchos are all the wave this season. If you don't have one, head over to your local mall before they sell out.
To finish off her look, she chose her favorite pair of distressed boyfriend jeans, and styled them with Valentino heels. Antonia had this to say about her boyfriend jeans, "Boyfriend jeans are my favorite type of jeans because they are super comfy and stylish."
In subtle details, notice how Antonia chose to cuff her jeans. The cuff gives the outfit flair and also highlights her heels. Her decision in choosing heels, also dresses up the look. She states, " I love pairing with heels to dress up my look!"
So, how do you like Antonia's look? Feel free to share with us in the comments section below!
Thanks for reading!