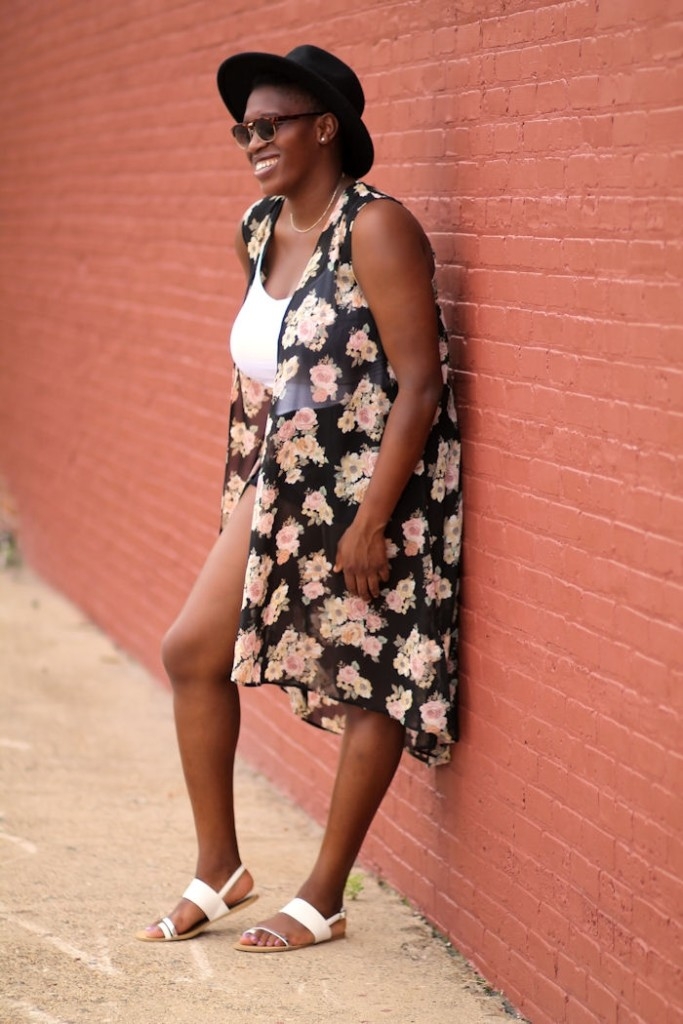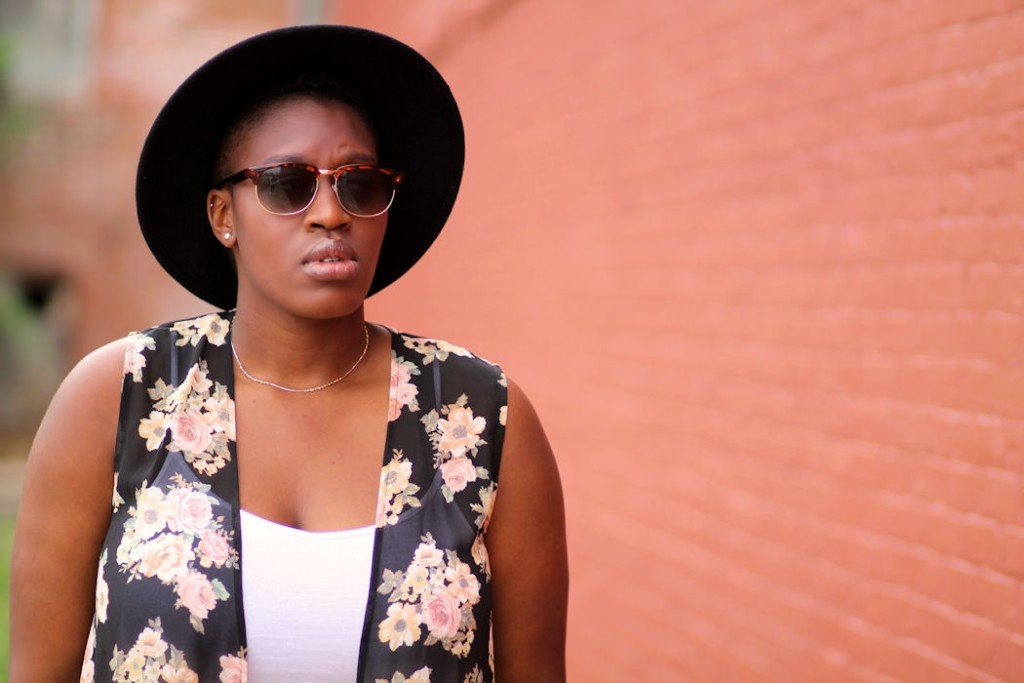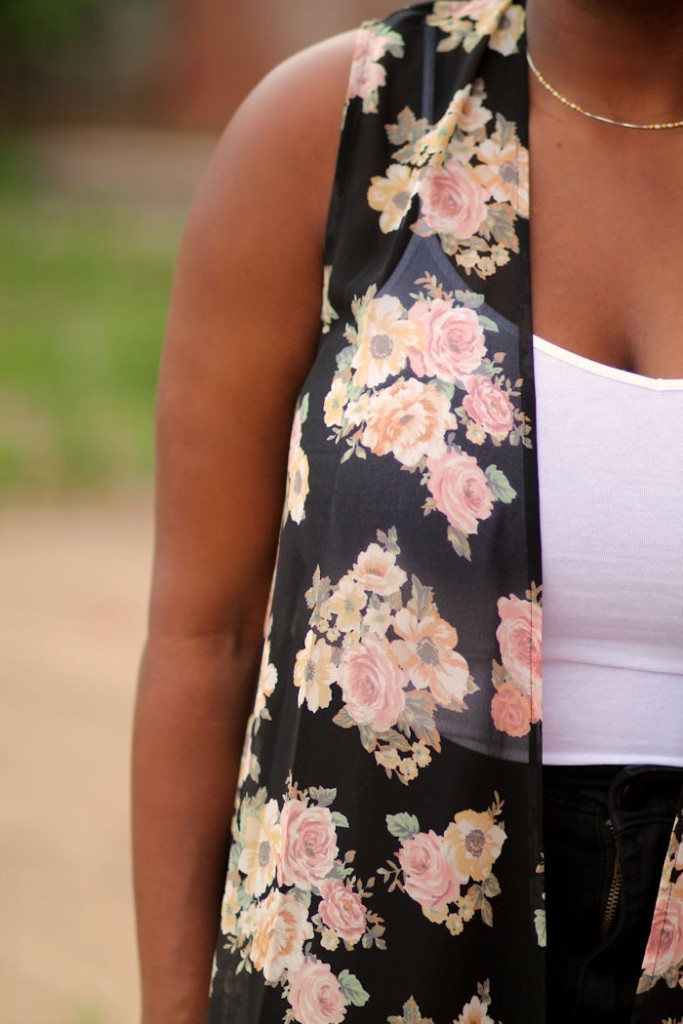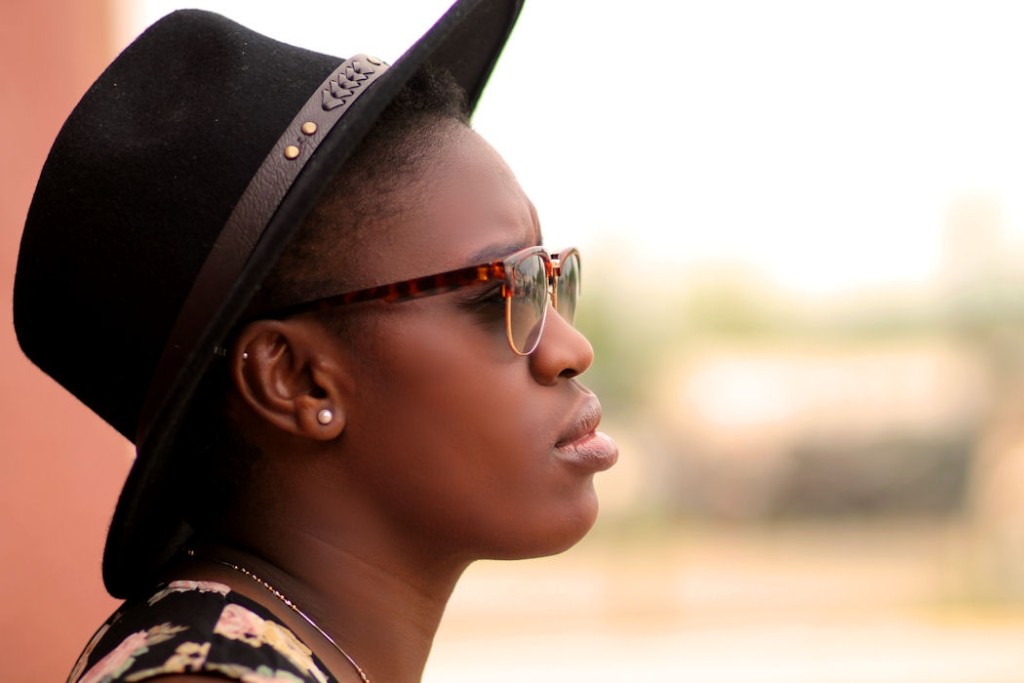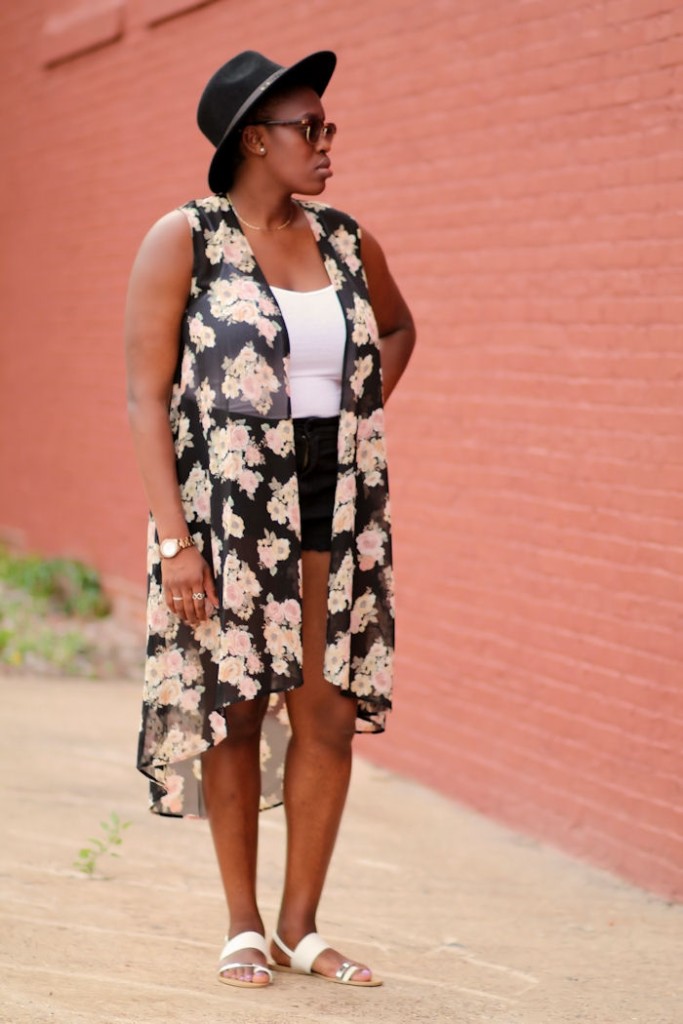 Kimono: Forever21 | Tank: Forever21 |
Shorts: Urban Outfitters | Sandals: Forever21 |
Fedora: Forever21
"What you wear is how you present yourself to the world, especially today, when human contacts are so quick. Fashion is instant language." -Miuccia Prada
After surviving a weekend of 4th July shenanigans, we had an opportunity to catch up with our blogger friend, Mora Adeyi or Always_mlove. When she's not giving romantic advice on her personal blog, Anopensecret.com, she spends most her free time looking for different statement pieces for her wardrobe.
Today, Mora decided to add some personality to dress up her tank, shorts, and sandals with a sheer, floral print kimono from Forever21. With a sleeveless silhouette,  an open front, and floral print, this sheer kimono will catch the attention from the  every day street dweller. It's definitely one of those, "Where did she get that from," type of items.
Now, here's what sets the kimono apart from other summer accessories, it's ability to be worn with almost anything. From crops tops, to skinny jeans, the printed kimono adds that summer flare to your entire look.
Mora is actually in love with her kimono. She states, "I love my kimono, it's comfortable, and can be paired with a variety of options like a miniskirt, tights, or shorts." Sounds like Mora loves showing off a little leg.
To complete this look, Mora threw on her wide brim fedora from Forever21. According to Mora, "I love my hat because I normally don't wear them. I think this hat is seasonally versatilte, appropriate for summer and fall. Plus, it makes a short haircut edgier."
Ladies, if you don't own a kimono, you are truly missing out. Go pick up yours today from Forever21. You're most likely going to spend $20. That's such a deal right?
Now that you have officially elevated your summer wardrobe, it's time for you to go show off your look!
So, thanks for reading! Have fun!