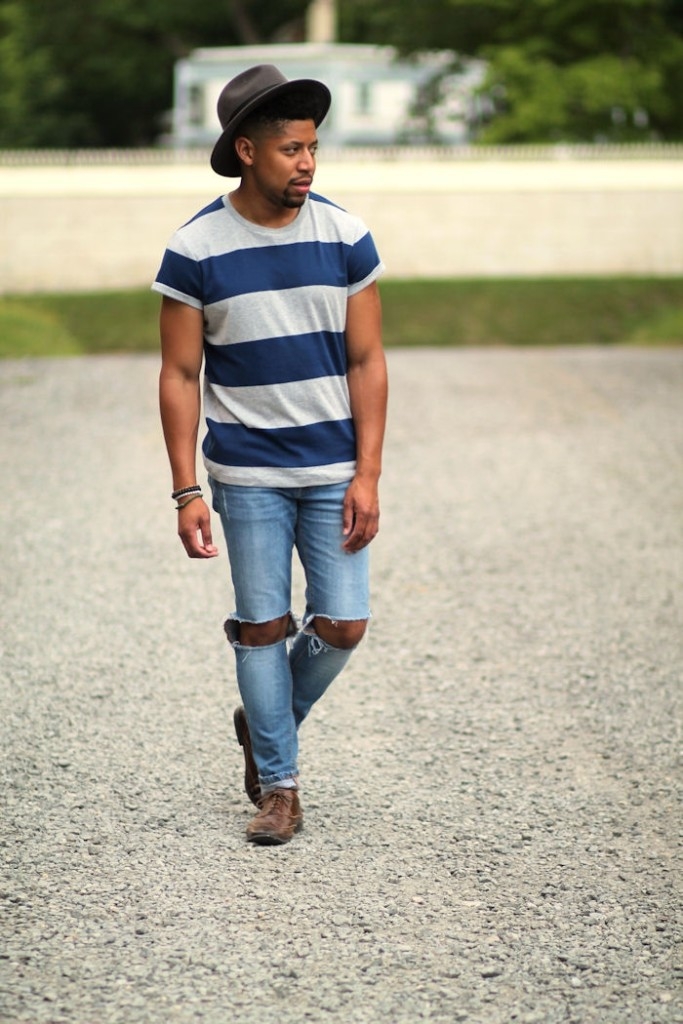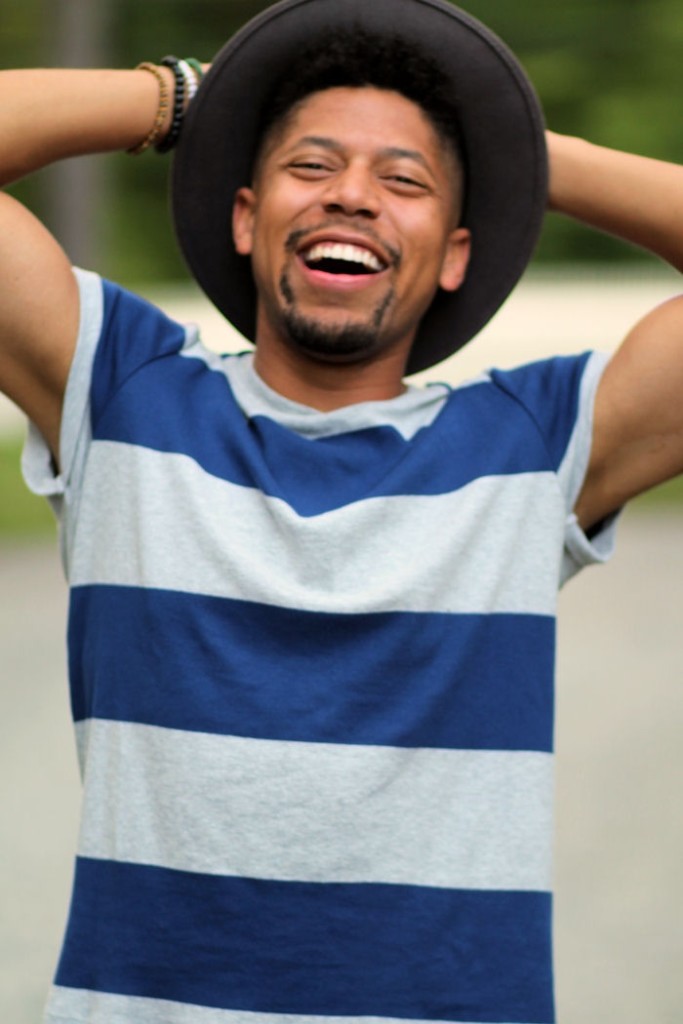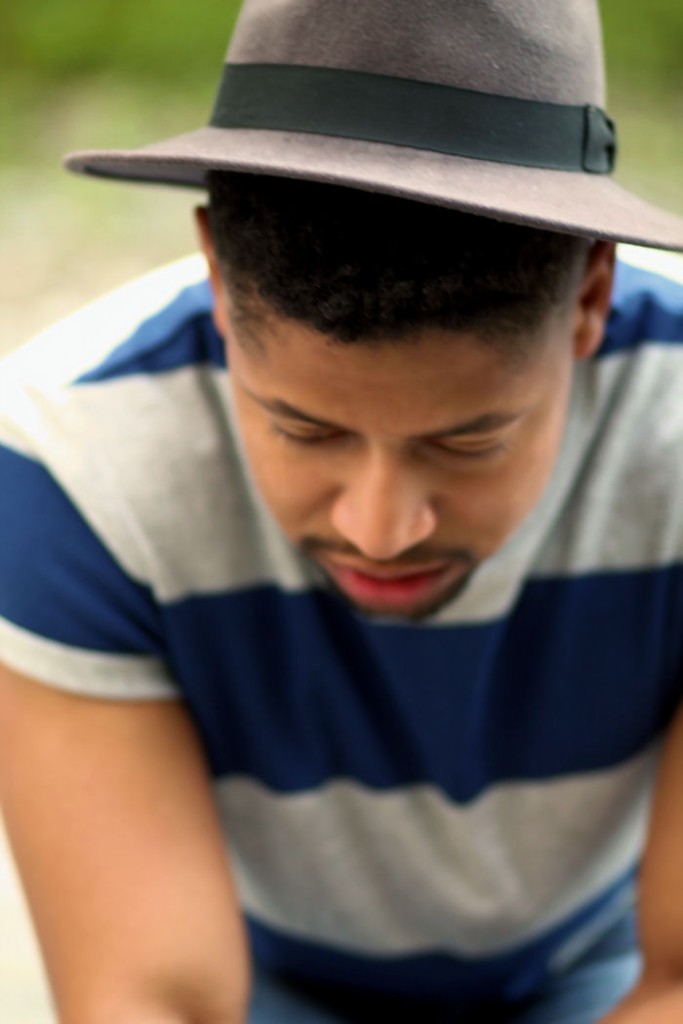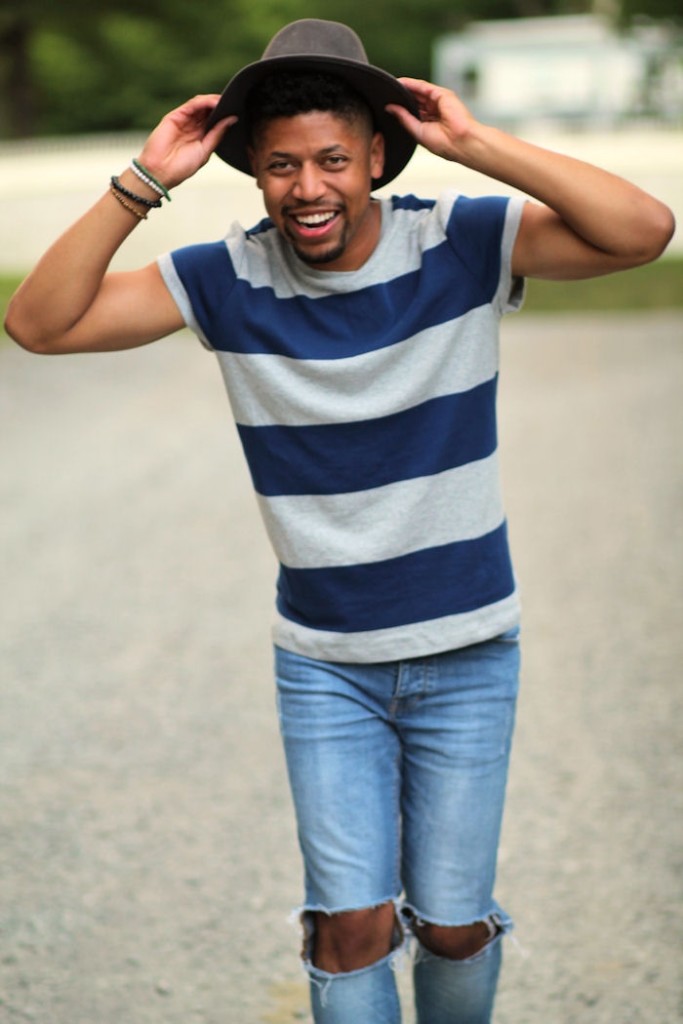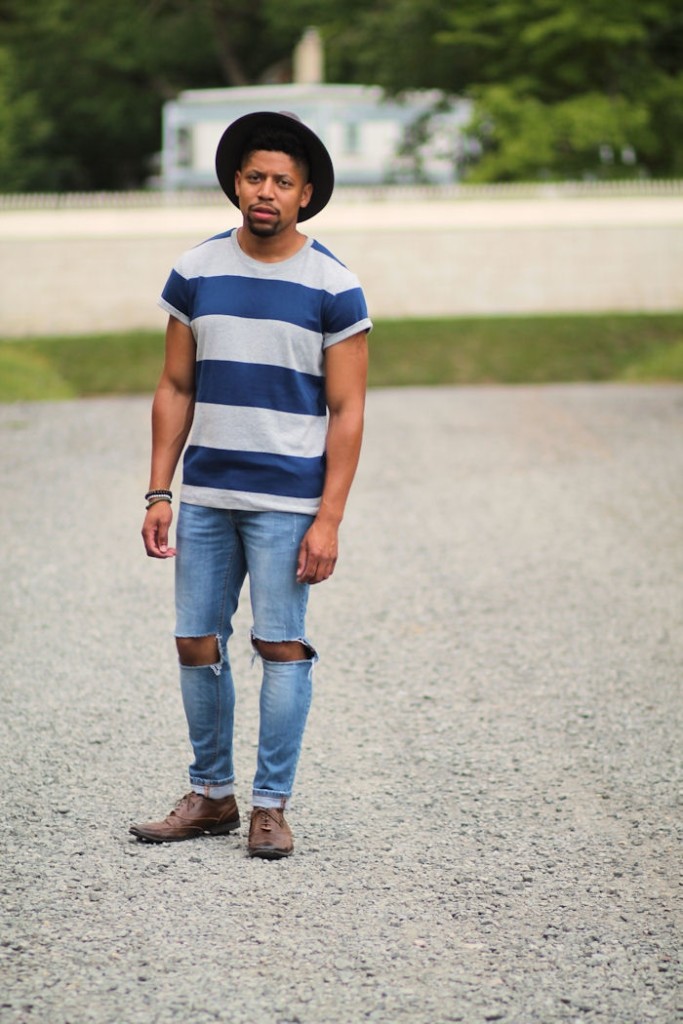 Shirt: ASOS | Jeans: ASOS |
Shoes: DSW | Fedora: Urban Outfitters
Anyone that knows me understands why I appreciate bold, striped pieces. For one, they can add character to any outfit. Think about all those times you wore a solid color outfit, and it looked completely boring. Add a few stripes, and you have transformed your entire look.
Today, I decided to wear one of my favorite striped shirts from ASOS. I picked up this top about two years ago for $7, and it's been worn bi-weekly ever since. Why? Remember, I love bold stripes, and this shirt is the definition of BOLD. With contrasting striped colors, and cut-off sleeves, this shirt is perfect when paired with the right pair of pants.
For this look, I decided to wear my shirt with a pair of DIY distressed jeans, leather oxford loafers, and a wide brim fedora. From head to toe, this outfit is perfect for one of those later summer afternoons.
Do you have a favorite "Go-to" item this season? If so, share with us in the comments section below.
Thanks for reading!