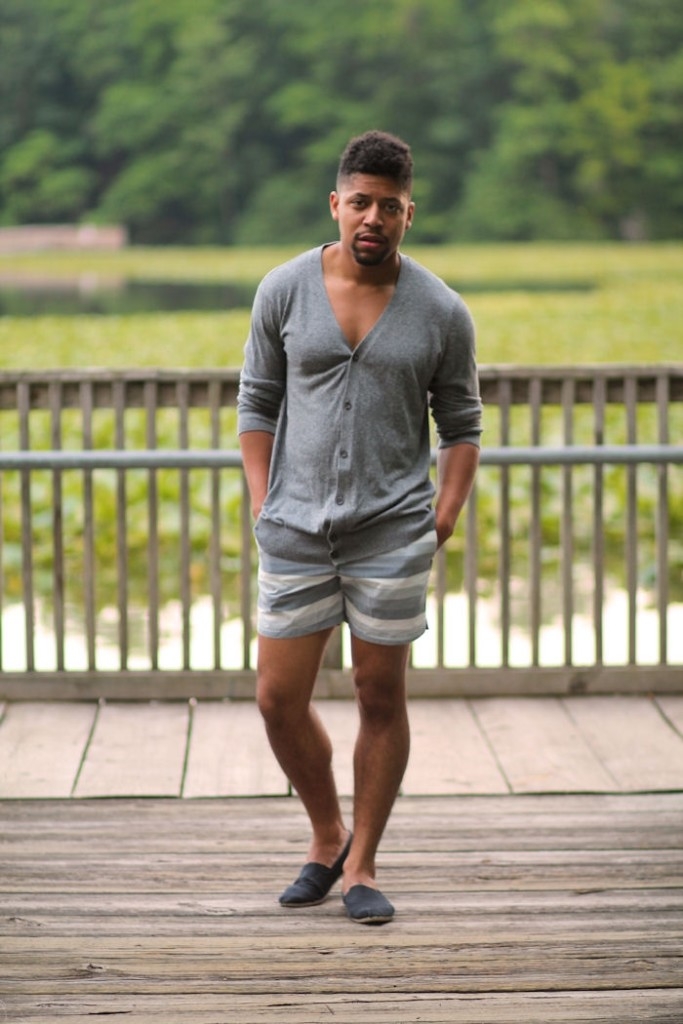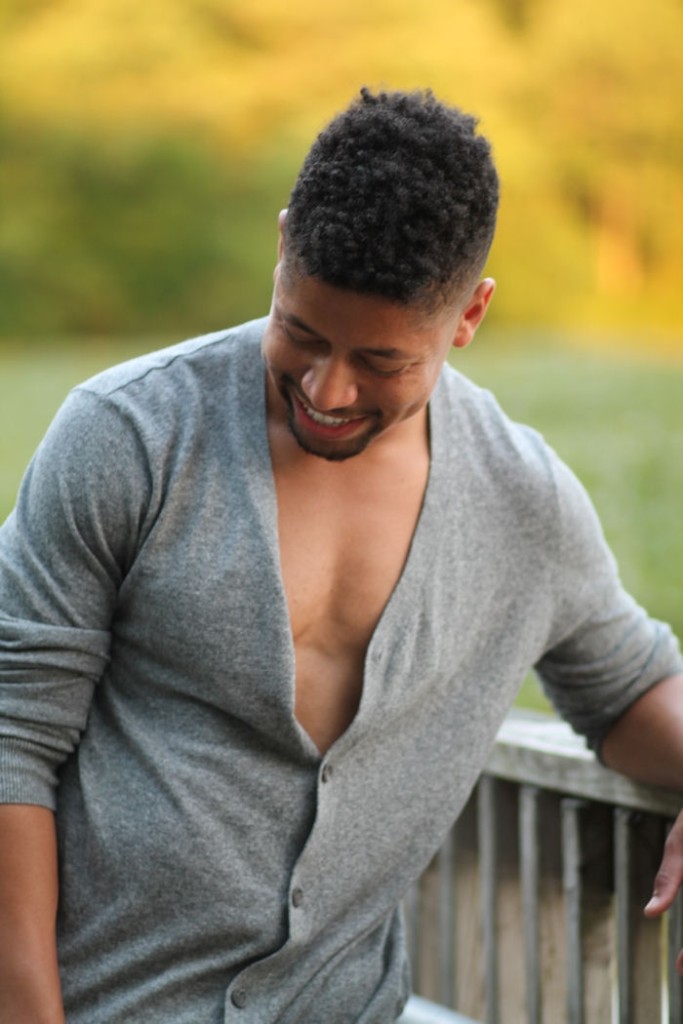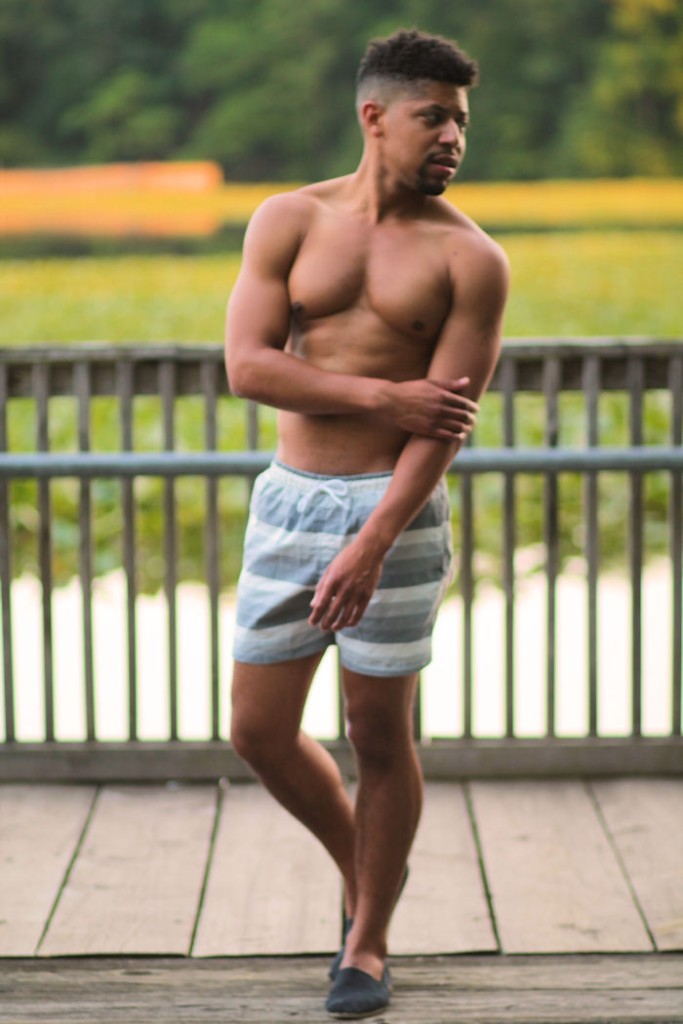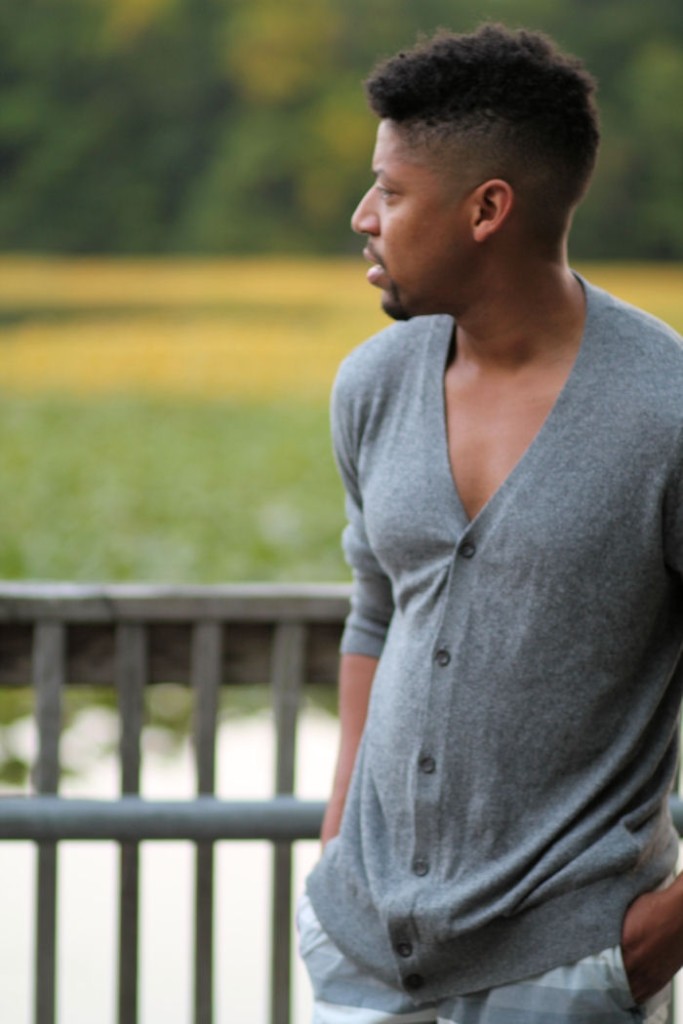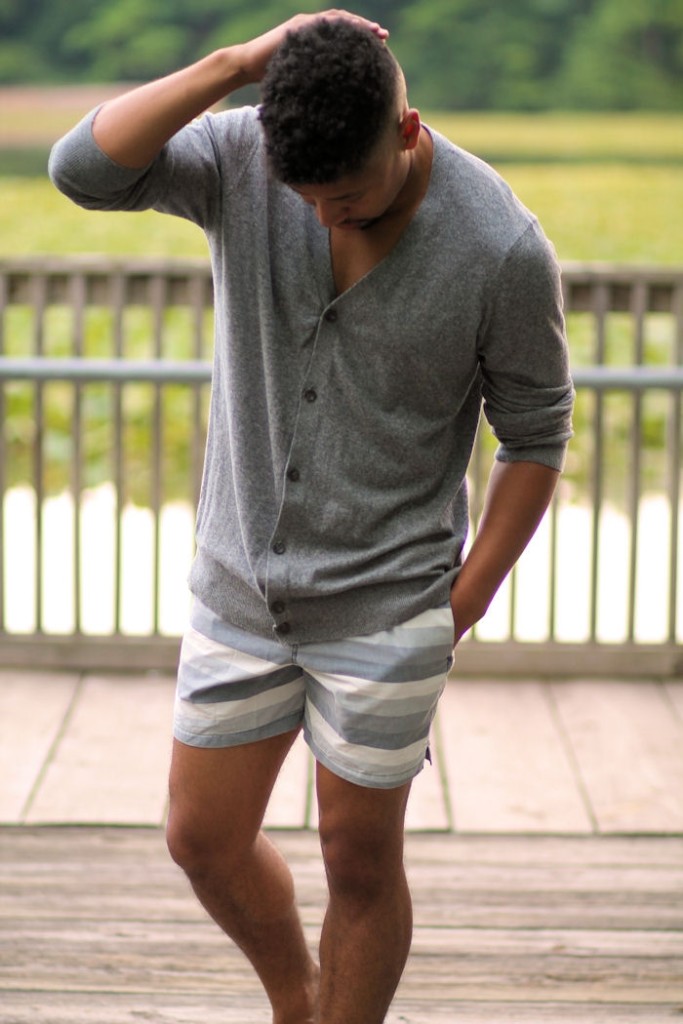 Swim Trunks: ASOS | Cardigan: Forever21 |
Espadrilles: ASOS
How did I wear…European cut swim trunks?
Easy, with nothing at all! Okay, seriously. As we already know, most guys are afraid to step about with any shorts above the knee, especially swim trunks. There's always a negative connotation associated with any revealed body part.
In order to wear these trunks, you have to be very comfortable with your masculinity. Honestly, it took me a while to get to this point, but I have no problem wearing these trunks around in public.
Tip: Since more than half of your thigh will be exposed, try wearing a t-shirt, button-up, sweatshirt, or sweater over your swim trunks.
For my top, I went with an old grey cardigan from Forever21. This bad boy was purchased on sale during the winter for $10. yes, $10!
Although it may seem a little clunky, the cardigan is thin enough to wear over bare skin. Even if you get a little hot, you can always take it off.
Tip: Unless you are collecting sand at the beach, stay away from flip flops. As an alternative, you should try an open toed sandle or . Before you step out, make sure you have those toes together though.
Rather than walking bare foot, I decided to throw on my Rock & Religion Adolfo Espadrilles from ASOS. These shoes are great for long walks and inclement weather. Plus, they make your calves look great!
If you can't find a decent pair of trunks on ASOS, head over to H&M. They have a great selection as well.
Hopefully, I was able to help break you out of your shell a bit.
Thanks for reading!