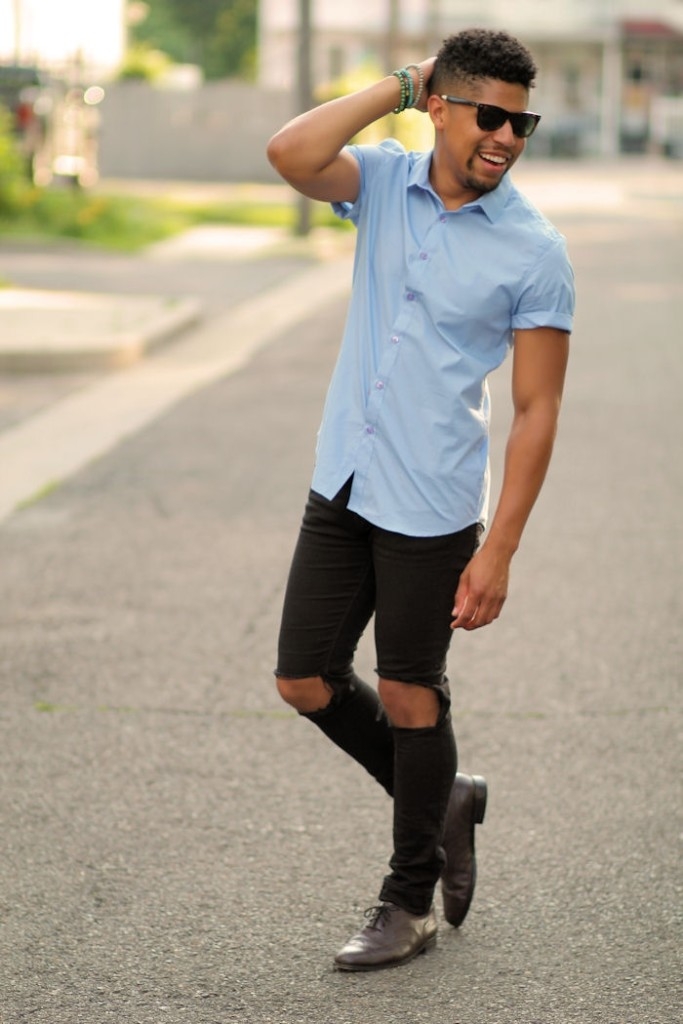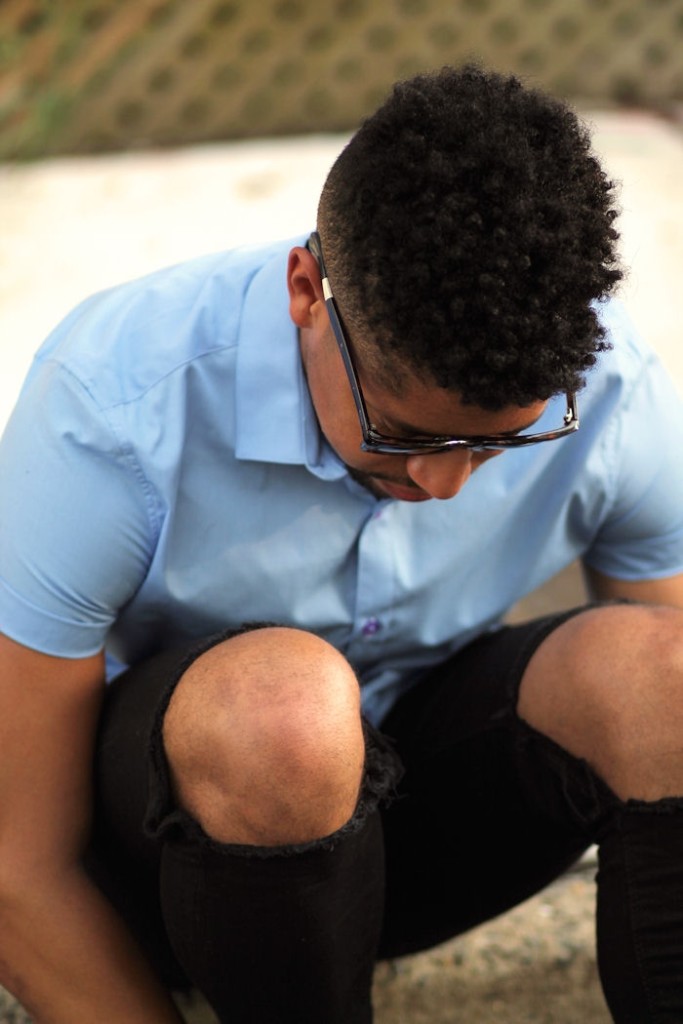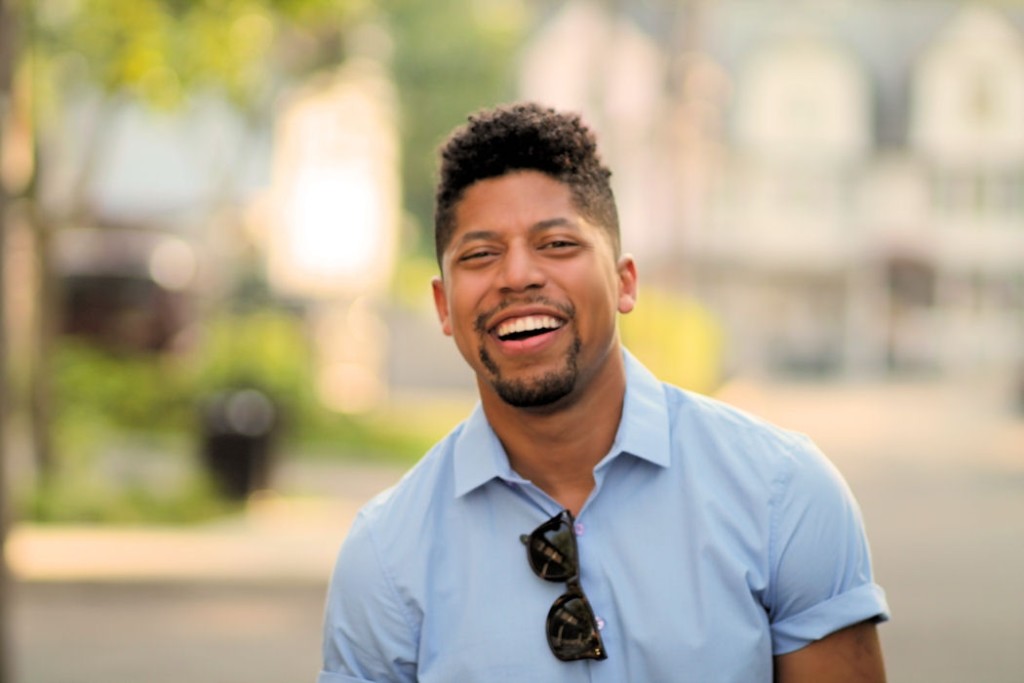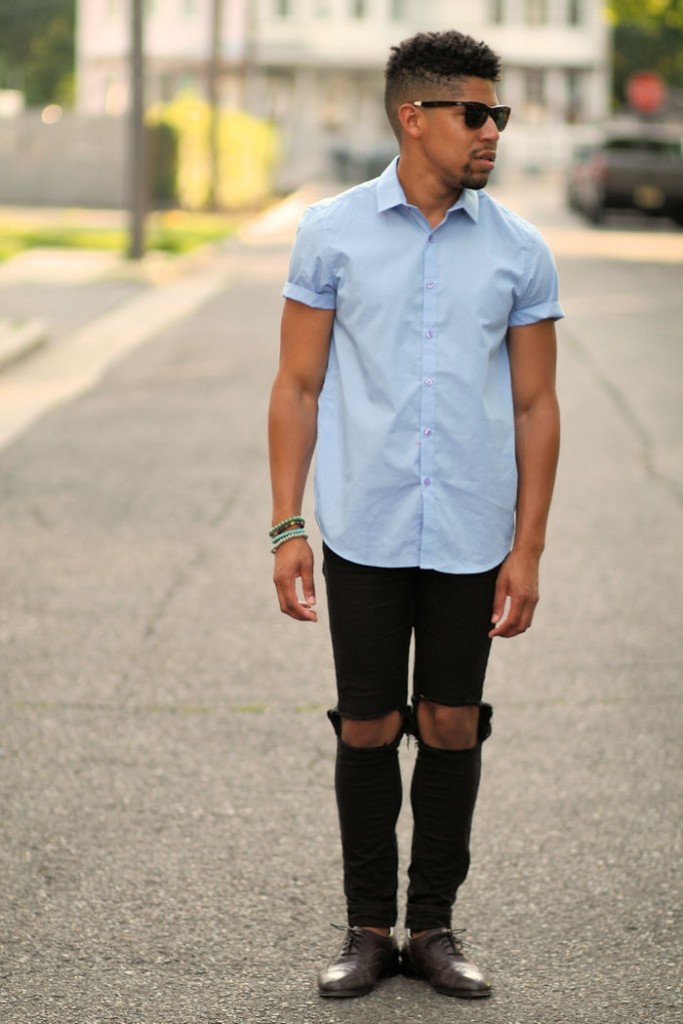 Shirt: ASOS | Jeans: ASOS |
Shoes: Thrifted
 The short sleeve button-up short has been back on the scene for two summers now. Why? I guess it's because they are a little more weather resistant, unlike their long sleeve counterpart.
Whatever the case may be, I'm actually a huge fan. Maybe it's because I'm a self proclaimed nerd, and every brain child has at least three hanging in their closet. No seriously, I just like them. They look great with dress pants, shorts, and of course, denim jeans.
For this week's post, I wore a short sleeve button-up with a pair of distressed, skinny jeans and leather oxford shoes. The short sleeve button-up was purchased from ASOS sometime last year for $20. I actually like the shirt because it literally looks and feels like a long sleeve dress short. It's lightweight material is great for those humid summer afternoons.
The jeans were actually purchased from ASOS as well. Being the creative, I grabbed a pair of scissor and distressed these pants myself. Looks good, right?
What do you think about this particular look? Feel free to share with us in the comments section below.
Thanks for reading!