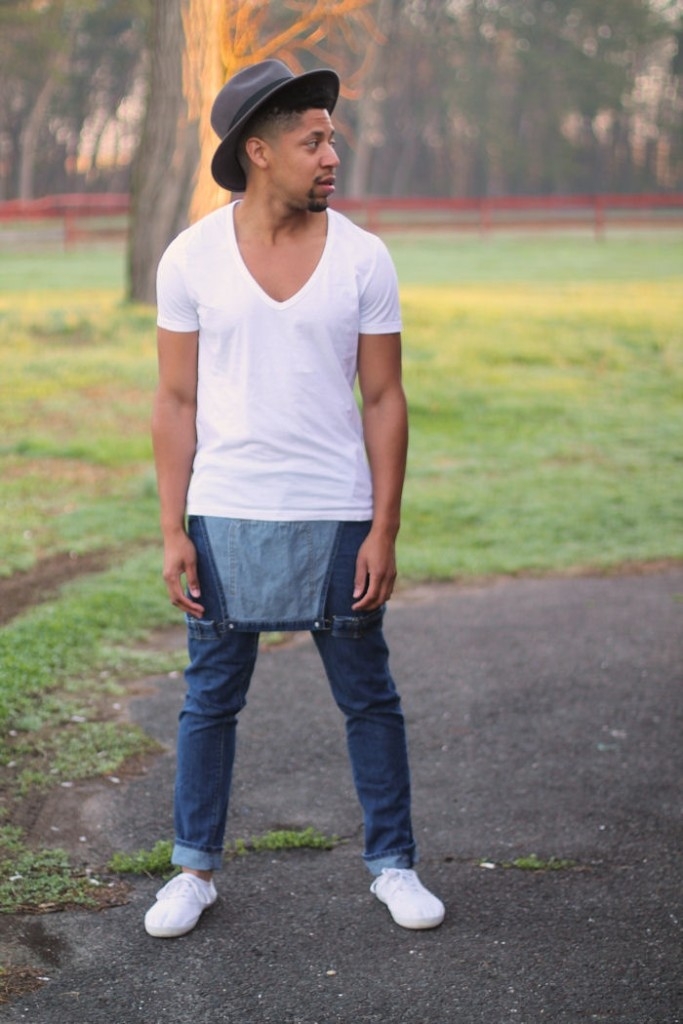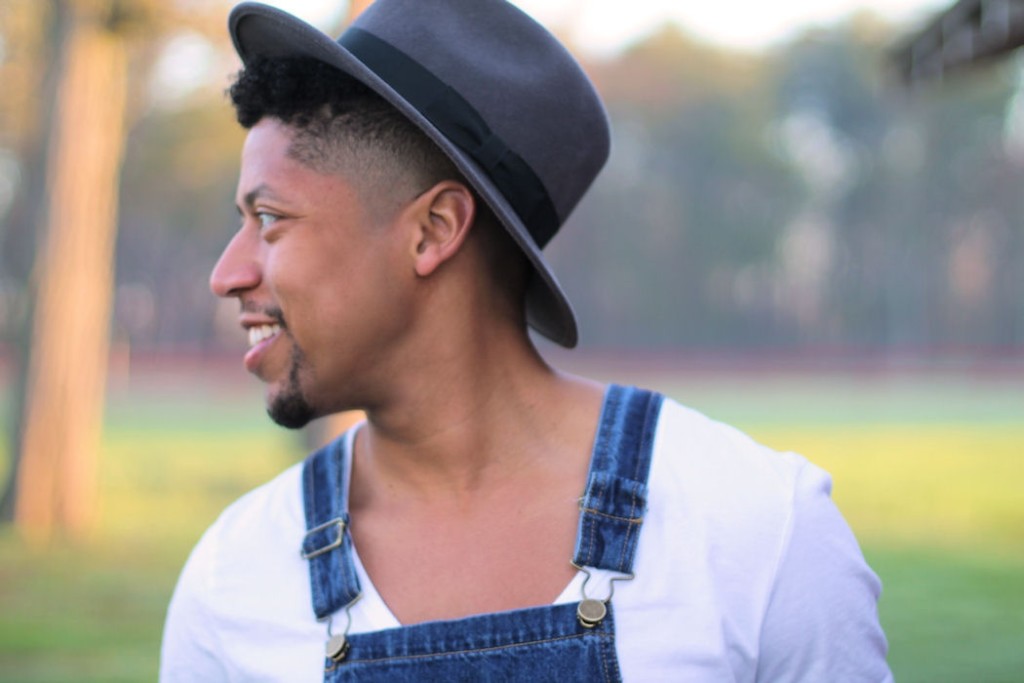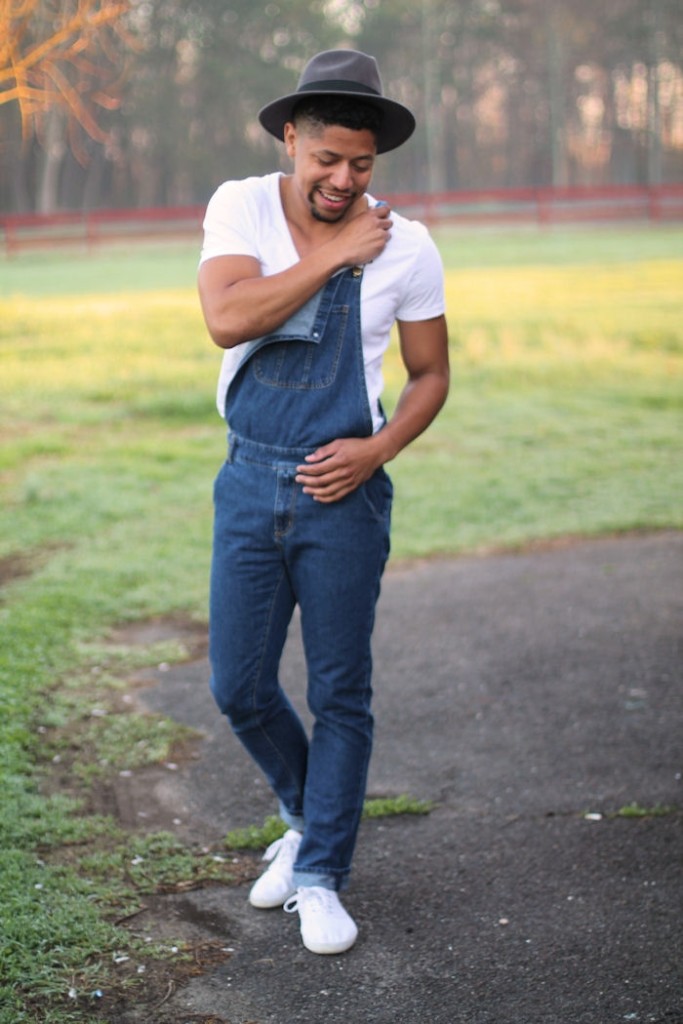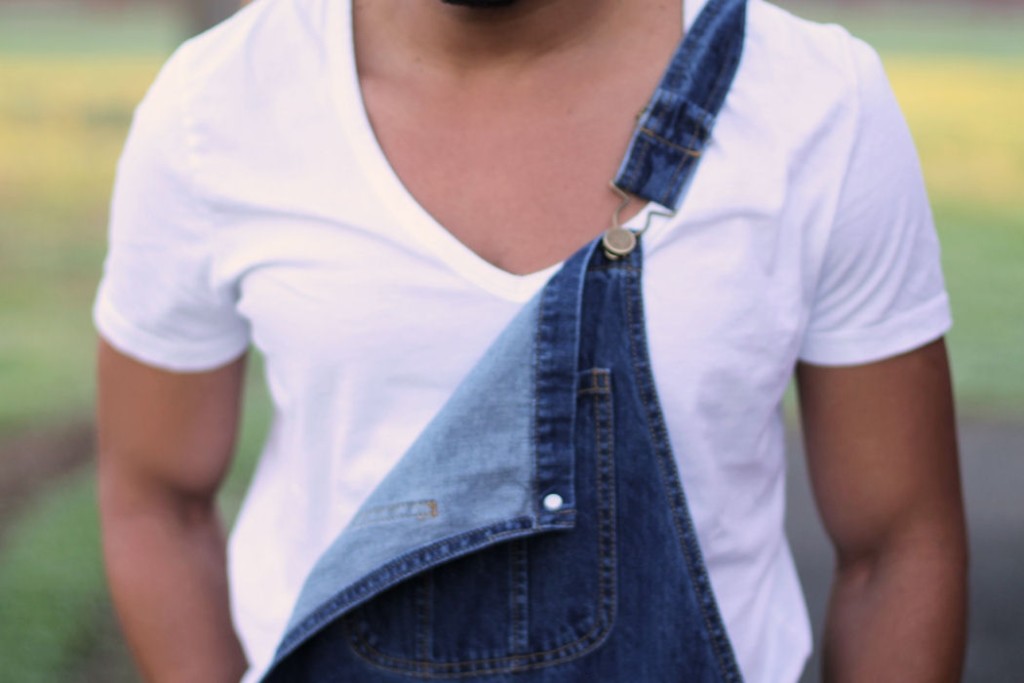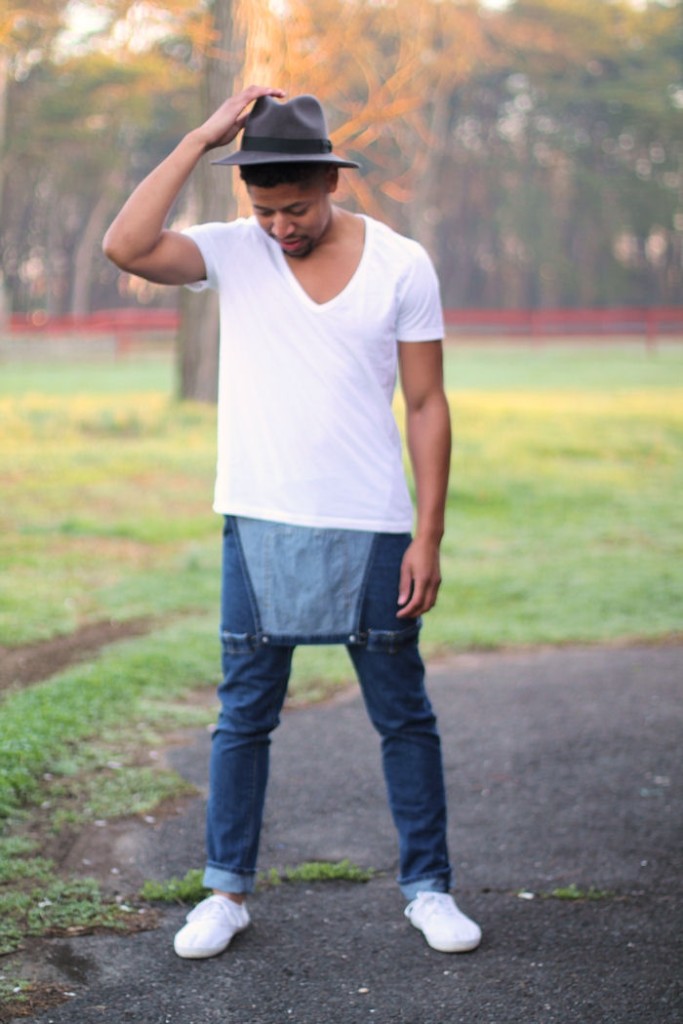 Overalls: Forever 21 | Fedora: Urban Outfitters |
Shoes: Urban Outfitters
How did I wear…denim overalls?
Okay, so our favorite 90s staple is back this season, overalls!
Sad to say though, I haven't owned a pair since third grade. Yes, third grade! Even now, I never expected to jump band wagon on this trend. Needless to say, a lot of people have been pulling off this retro look, so I decided to give them a try as well.
Tip: Since denim is denim, you can do a lot with overalls. Depending on your personal style, you can rock your overalls with both straps up, one down, or keep them hanging by your thighs. It's really up to you. Personally, I usually keep one strap up for support. Give it a try though!
A simple fella like myself paired my overalls with a basic white v-neck tee, wide brim fedora, and white sneakers. Okay, you can call me Farmer Joe if you like, but this is simplicity at it's finest.
Tip: Most people try to pair their overalls with detailed graphic shirts, while I just like solid colors. Either option is perfect, depending on your preferences. If you are really edgy, try a sweatshirt or tank.
I actually recently wore this outfit to my spring homecoming, and I received a lot of compliments. So, don't be afraid to try something different. Once people see that you can pull off a particular look, they may take a stab at it as well.
So, what do you think? Would you ever try wearing overalls again? Tell us about your experiences in the comments section below.
Thanks for reading!