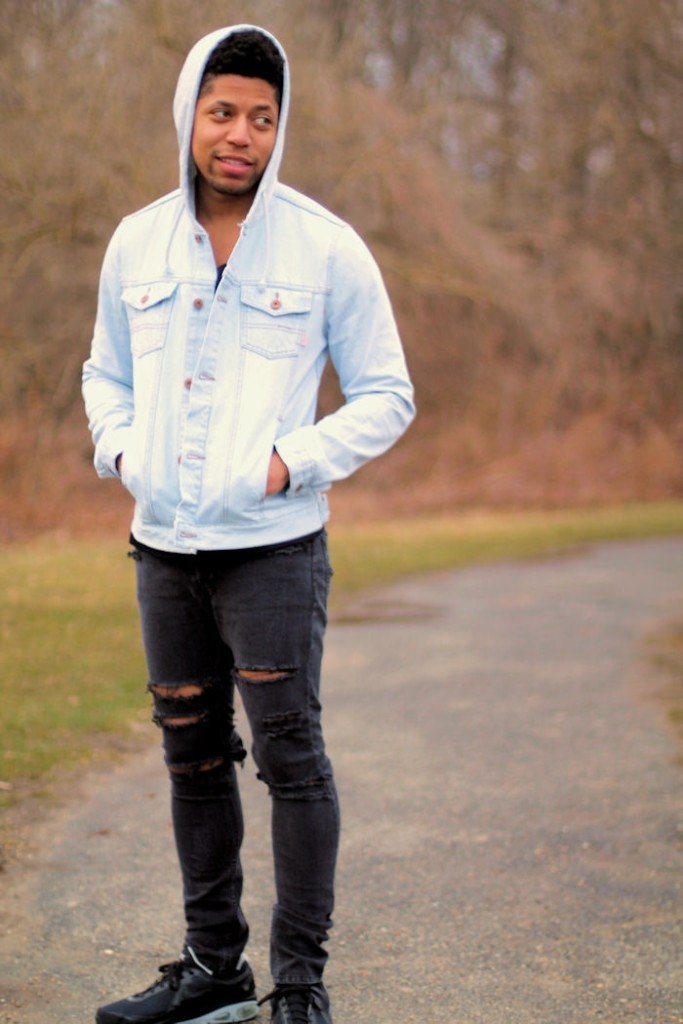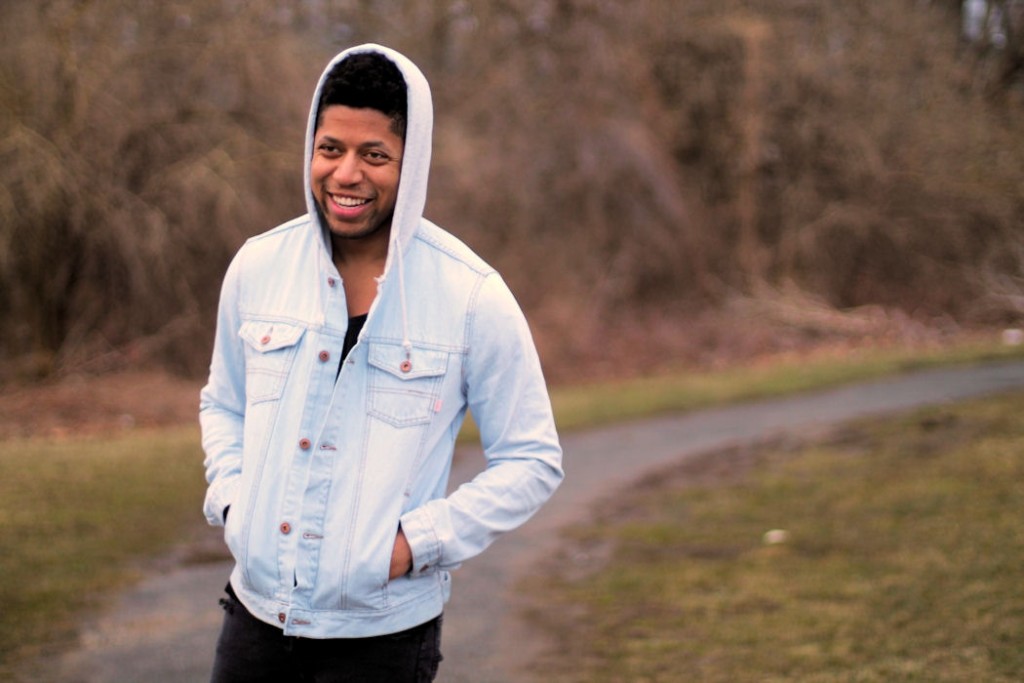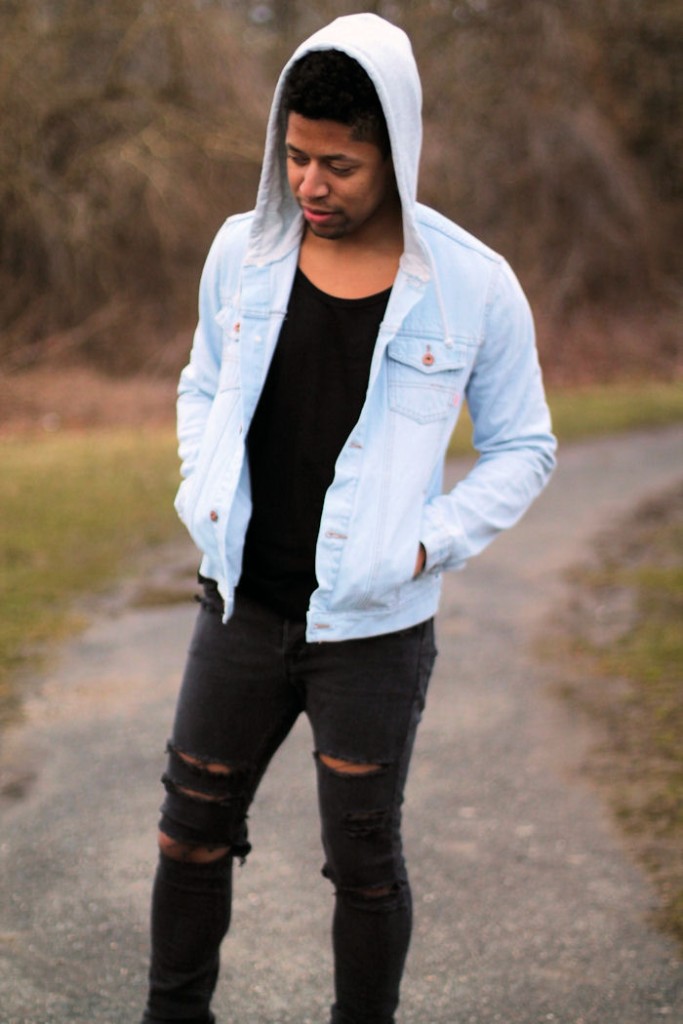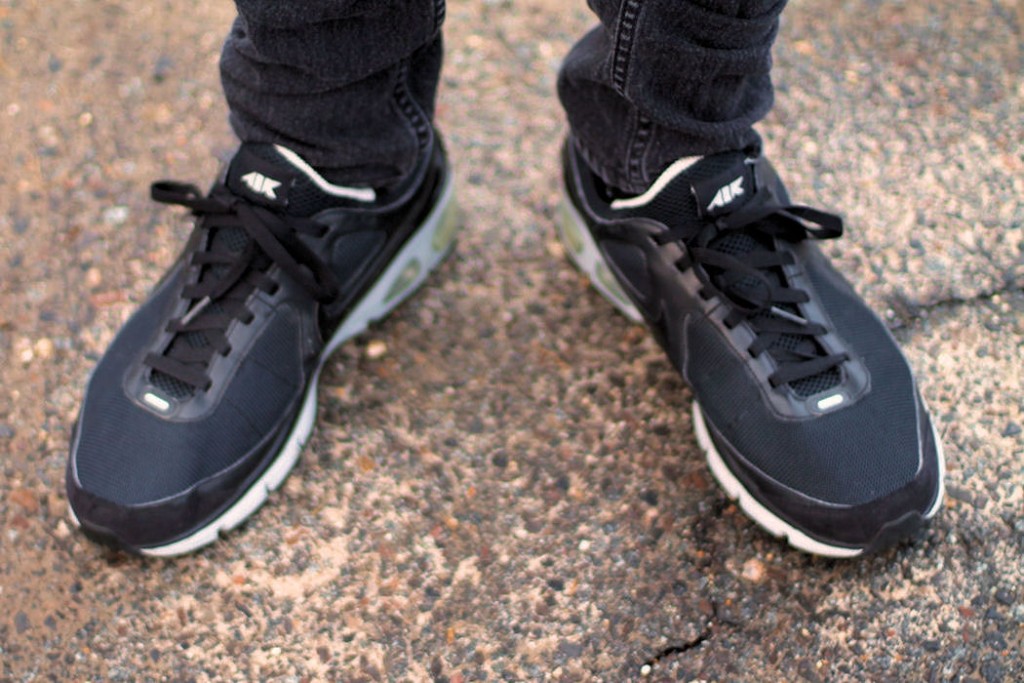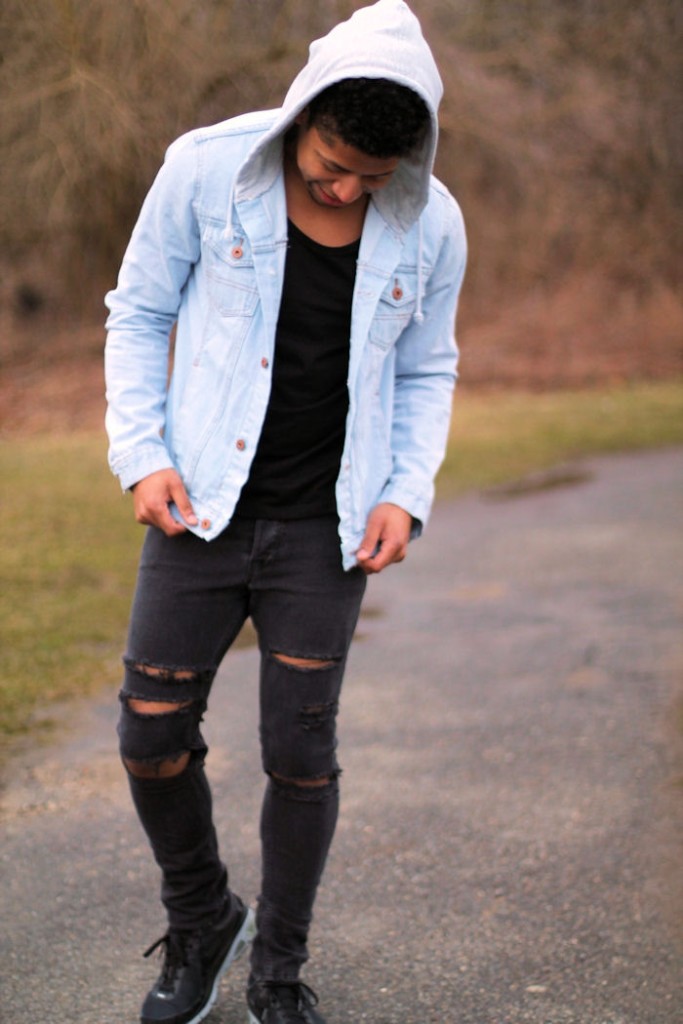 Denim Jacket: ASOS | Tee: ASOS
Skinny Jeans: H&M | Sneakers: Nike
I'm not sure exactly what's been going on with my personal style lately, but I have been going through a "black" phase. Normally, you can catch me wearing a pair of light washed skinny jeans, a colorful tank, and loafers around town. Lately, I have been wearing all black, literally. Similar to last week's #MensStyleMondays post, the outfit shown above is an accurate representation of my personal style this season.
Why do you like wearing black so much this time of the year? Well, with black, you don't have to worry about stains and matching. Everything just flows together nicely. Plus, these "Do It Yourself" distressed skinny jeans look great when worn with a basic, solid color black tee and sneakers. I actually happened to find these sneakers under my bed. They have been collected dust for a couple years now. Needless to say, they went perfect with my outfit.
Did you incorporate black into your spring wardrobe? Tell us about it in the comments section below.
Thanks for reading!