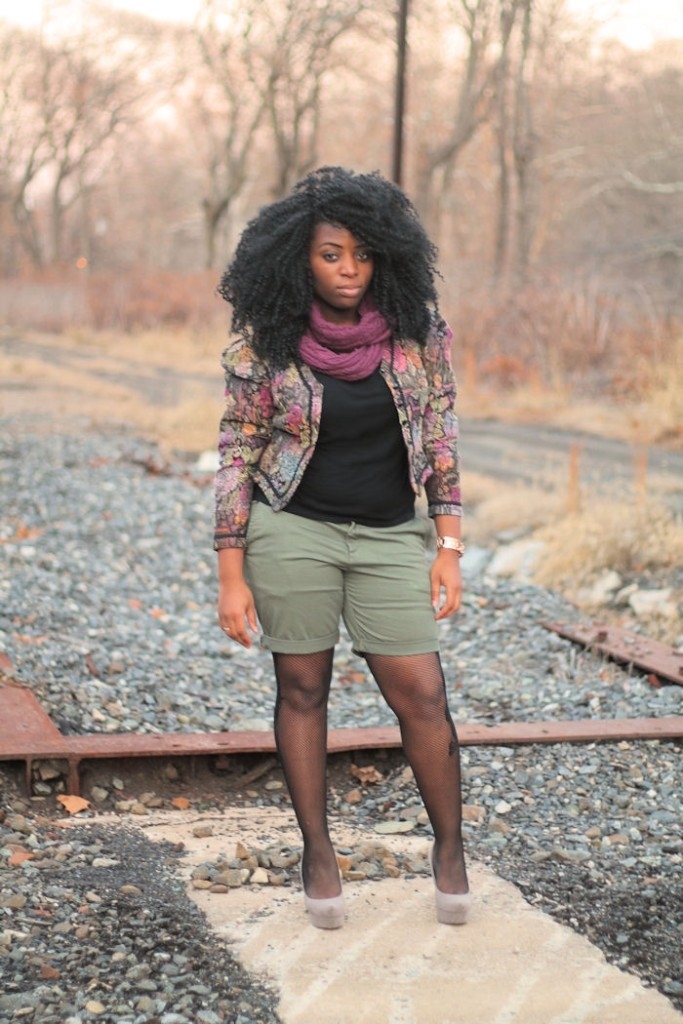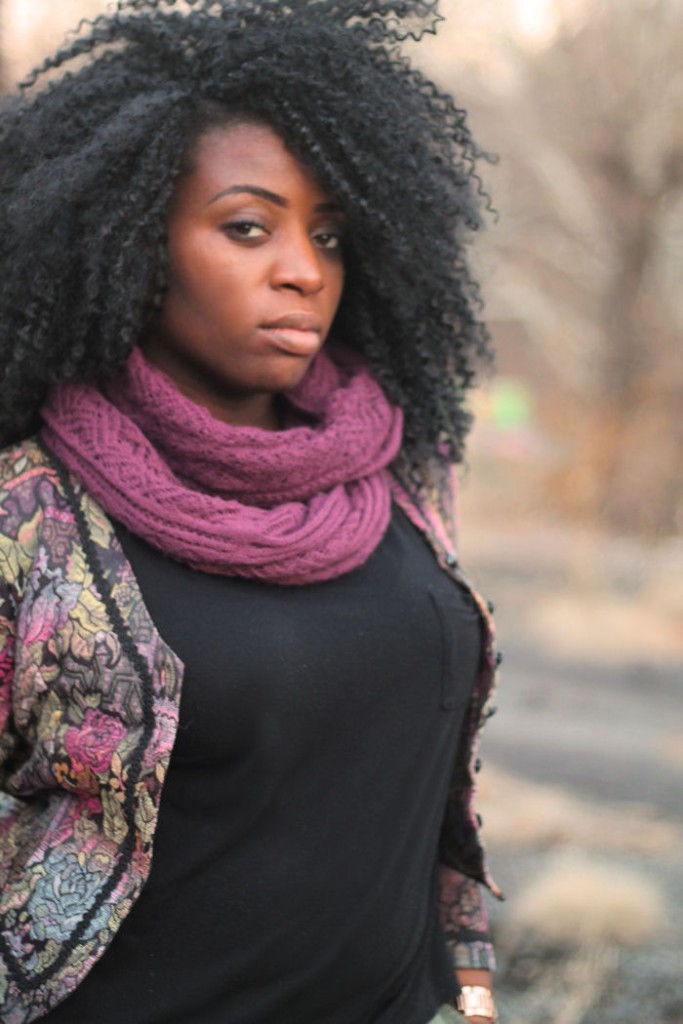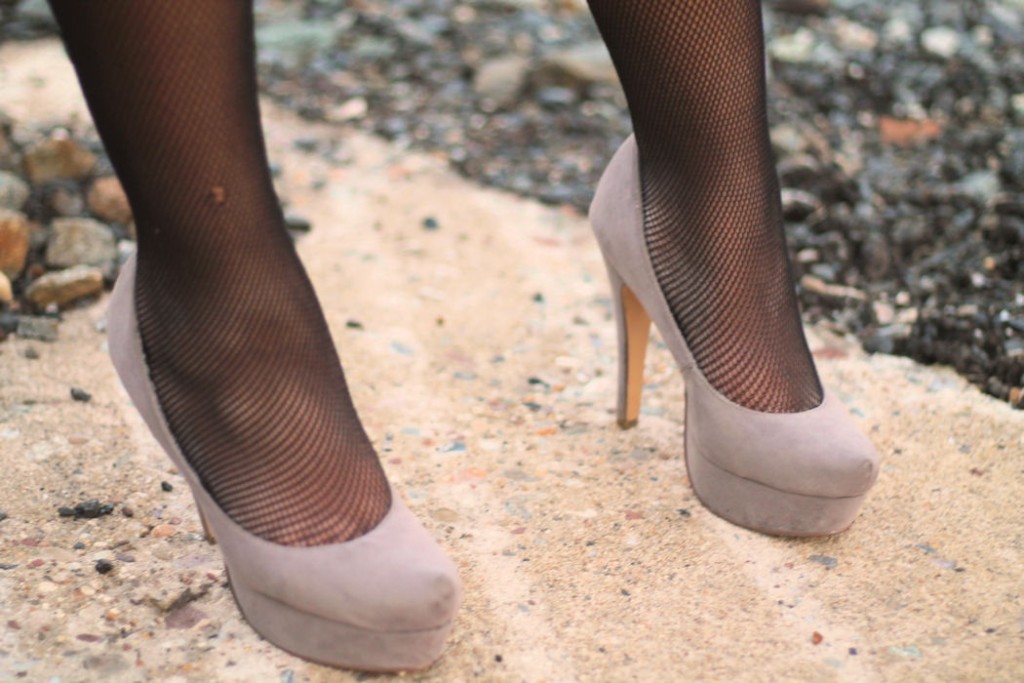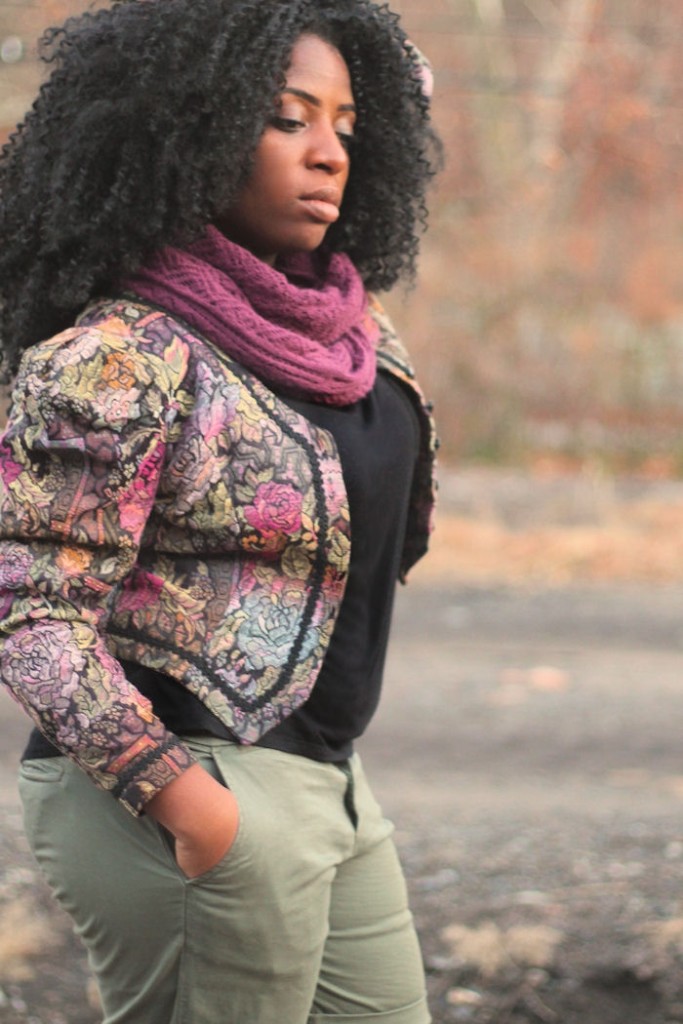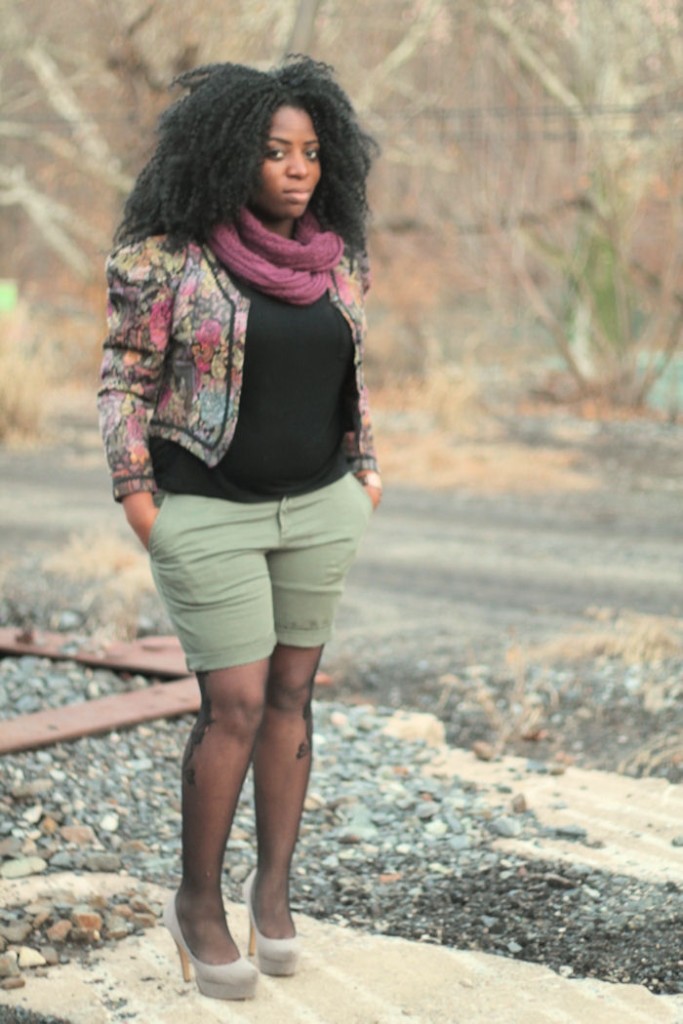 Blazer: Thrifted | Shorts: Target |
Shoes: MakemeChic
With the first day of spring just two days away, we have another individual style feature with our girl MyAsia. Here, this graphic designer shows us how to bring winter and spring together for an after five look.
Traditionally, floral prints are worn during the spring and summer respectfully. Not this time though! Today, MyAsia pulled out her favorite floral print blazer just in time for a quick weather change.
Now, the blazer itself is very dark, with an assortment of pink, green, yellow and floral prints. This combo also looks great when worn with a solid color shirt or blouse.
For MyAsia, she paired her blazer with a simple t-shirt, fishnets, and heels. If you look even further, each item takes a specific color from the blazer. This helps add some balance to the entire outfit. MyAsia states, "I hate matching but I'm all about color coordination. The green and Gray evens and brings out the color variation  in the jacket."
Let's not forget about the shorts. Shorts? Yes, shorts! According to MyAsia, "Who says you can't wear shorts and look good in them?'
We agree 100%! A solid color pair of shorts look great worn over the right pair of stockings.
Overall, we love MyAsia's look. She did an excellent job transitioning between seasons. How do you feel about this look? Leave us some comments below!
Thanks for reading!